In today's NHL rumor rundown, could the Boston Bruins move a number of key veterans at the NHL trade deadline this season? In Edmonton, the team plans to make more moves before the season starts, but when is the best time to do so? The Minnesota Wild could still trade Matt Dumba, but will they wait until next offseason? And, what are the Toronto Maple Leafs thinking when it comes to the expansion draft? Finally, is Evgeni Malkin worth $10 million per season on a three-year extension?
Bruins Could Shake Things Up at Trade Deadline
James O'Brien of NBC Sports recently looked at the Boston Bruins and what their plan might be for the season. First, he talked about whether or not their offseason moves were enough to keep them competitive and if not, who they might deal before the trade deadline.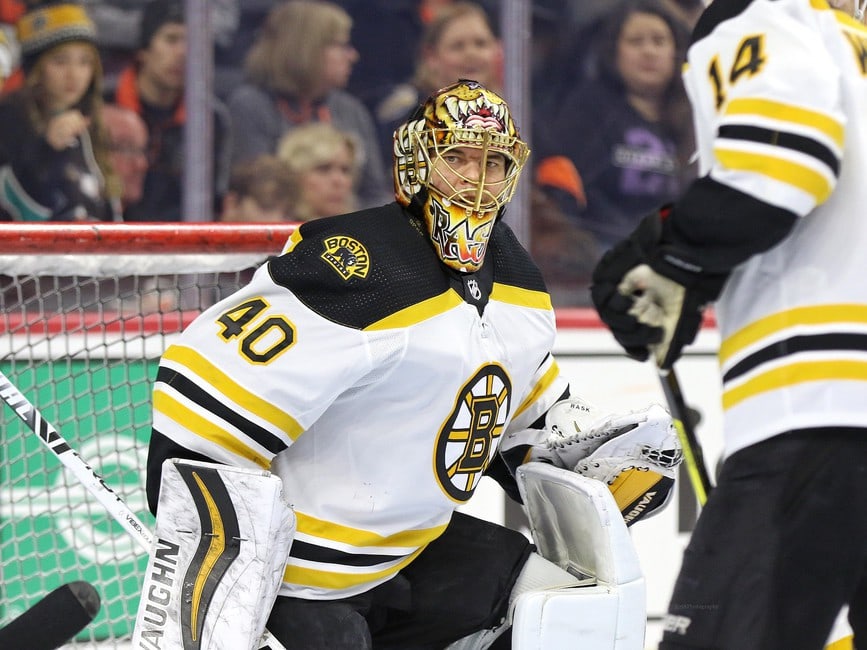 O'Brien writes that management won't blow the team up if they aren't at the top of the standings but they could consider moving a handful of veterans at the trade deadline. Among the names mentioned were goaltenders Tuukka Rask and Jaroslav Halak along with center David Krejci. All are unrestricted free agents next summer. He also believes there might be some discussion about moving a player like Charlie Coyle or Jake DeBrusk.
In an interesting update from Joe Haggerty of Boston Hockey Now, he believes defenseman Zdeno Chara will not return for another season. Suggesting he wouldn't want to be on the third pairing, the Bruins are ready to move on to a younger, more mobile defense corps.
Related: Blackhawks News & Rumours: Team USA, Swiss Cup, Outdoor Games & More
Oilers to Make More Moves, But Not Right Away
With the news today that the NHL season will be delayed, it also pushes back the urgency for some teams to make moves, including the Edmonton Oilers.
There was already talk from Kurt Leavins of the Edmonton Journal that he was hearing the Oilers' know they need to make additional changes to their roster before the club returns to play. However, he didn't expect those changes to come before the middle of January when training camp might be underway. Now, it might be even longer.
Among the changes, it is expected the Oilers will look for a bit more toughness, perhaps clear out a contract and a possible Jujhar Khaira move may be on the way.
Dumba to Be Moved Next Offsesason?
Tom Gulitti of NHL.com writes that there is still talk out of the Minnesota Wild organization that the team might trade defenseman Matt Dumba before the season is over. Dumba is projected to start the season in the top four, but the club still has to make a decision on him before the expansion draft.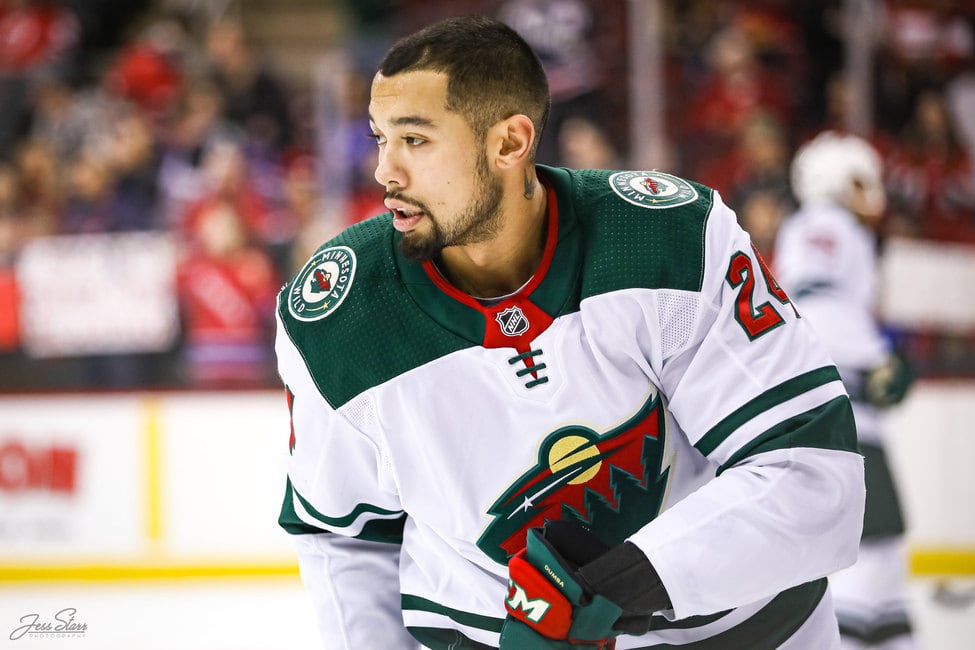 What could change plans is the fact that in-season trades might not be terribly popular among teams for quarantine reasons. Any club acquiring Dumba is going to want him to play and contribute but, depending on where he's moved to, he might have to sit a couple of weeks before hopping on the ice. That could mean an offseason trade before the Seattle expansion draft is more likely.
Related: Ranking the Kraken's Most Likely Rivalries
Should Penguins Extend Malkin on Multi-Year Deal?
The Athletic's Rob Rossi, cites that NHL superstar Evgeni Malkin has publicly stated he envisions signing a three-year contract extension when his current contract comes due in about 15 months. And, at that time, it is believed Malkin would be looking at around $10 million per season.
Rossi writes:
Both sides have expressed interest in a contract that would allow Malkin to retire as a Penguin — likely a three-year deal that would run concurrently with the final seasons of Crosby's current contract.

source – 'What we're hearing as Penguins trade talks heat up' – Rob Rossi and Josh Yohe – The Athletic – 09/22/2020
The question becomes, will Malkin still be productive at that age and for that kind of money? With the Penguins window to be a Stanley Cup contender closing, are players like Malkin and Crosby really the best investments on big-money deals when the team should potentially rebuild or, at the very least, leave room for other contracts on younger players?
Maple Leafs Expansion Draft Talk
James Mirtle of The Athletic writes that the Toronto Maple Leafs could lose one of Alex Kerfoot, Justin Holl or Travis Dermott in the NHL expansion draft to Seattle and while the Leafs could try to protect one of them, the club is more likely to trade an asset to Kraken GM Ron Francis to avoid losing a specific player.
In talking about the salary cap space issues going into next season and how it affects the Maple Leafs expansion plans, Mirtle writes:
The one thing not considered here is the expansion draft, and it's likely the Leafs lose someone off the NHL roster. There's a real debate now for the Leafs between protecting 7-3-1 (seven forwards, three defencemen and a goalie) or 4-4-1 (four forwards, four defencemen and a goalie) after signing Brodie.

source – 'Mirtle: Projecting the Maple Leafs roster and cap outlook all the way to 2023-24' – James Mirtle – The Athletic – 11/23/2020
---
---
Catch up on all the latest NHL Rumors