The 2020 NHL Entry Draft has come and gone, and the Columbus Blue Jackets had just a *few* more picks this year than 2019. You can read my Day 1 analysis here, and for a more in-depth look at first-round pick Yegor Chinakhov, check out this piece from THW's Brandon Share-Cohen.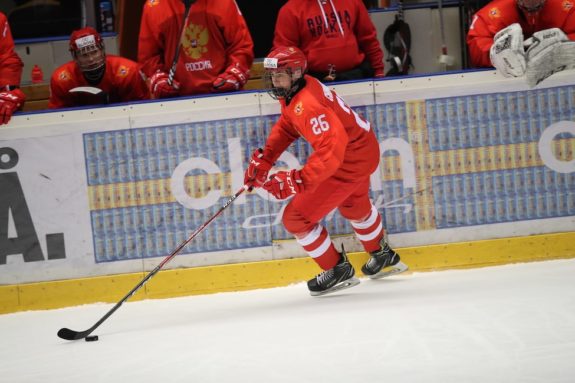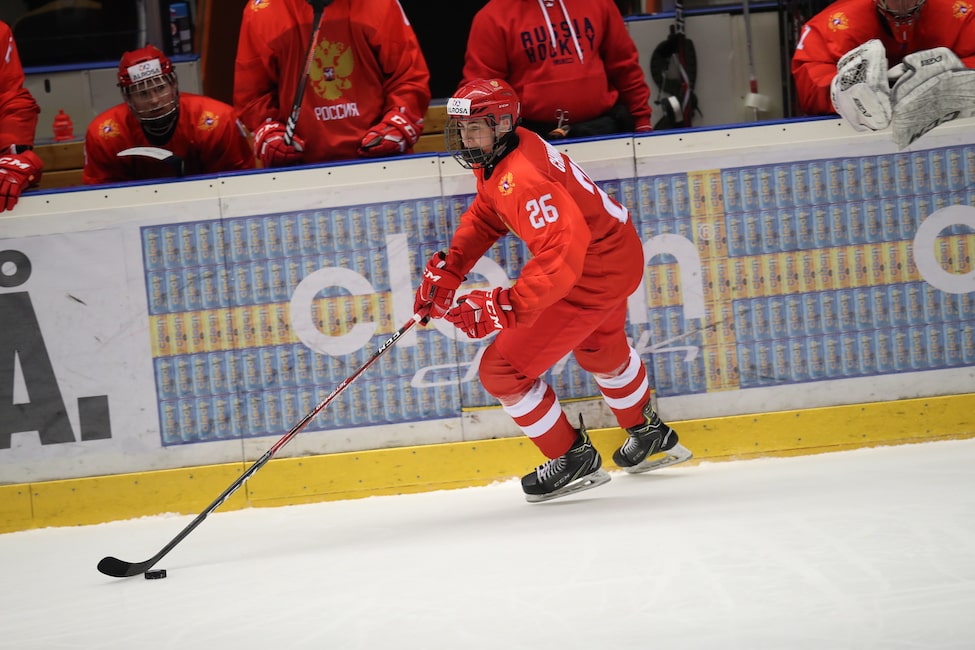 But now let's turn our attention to Day 2 and take a look at what general manager Jarmo Kekalainen and his scouting staff got in this class of new prospects.
78th Overall – Samuel Knazko
With their third-round selection they acquired from the Montreal Canadiens in the Max Domi – Josh Anderson trade, Columbus selected Slovakian defenseman Samuel Knazko at 78th overall. A smart, smooth-skating offensive defenseman who shoots left, Knazko could be a player who can quarterback a power play down the road. He has good offensive instincts, really nice hands, excellent vision for breakout passes and is comfortable making plays on his forehand or backhand.
Last season for TPS U20 in Finland's Jr. A Liiga, Knazko had 7 goals and 21 assists for 28 points in 48 games. He was initially thought to be a star prospect when he made Slovakia's U18 team as a 15-year-old, and while the hype didn't sustain through the rest of his pre-draft years, he still has NHL potential. Ironically, he claims he models his game after Jackets defenseman Zach Werenski, saying of No. 8, "He can shoot, he can pass, he can make a play, he can also defend and he's very good as a physical player. He is going to have a very big future and I hope I am going to join him."
114th Overall – Mikael Pyytha
At 114th overall, Jarmo and the Blue Jackets selected Knazko's TPS U20 teammate Mikael Pyythä, a 5-foot-11 Finnish forward who can play both center and wing. Last year Pyyhtiä had 11 goals and 30 assists for 41 points in 42 games. In two games up with the big club in Liiga play, he had one assist, and he'll look to add to his TPS account total this year.
Our Josh Bell had him projected to go in the seventh round in a May mock draft. A well-rounded forward who competes hard, is a good penalty killer and smart player, he's not going to 'wow' you with any part of his game but has the potential to become a really useful two-way center in the NHL.
145th Overall – Ole Julian Bjorgvik-Holm
At No. 145, the Jackets selected defenseman Ole Julian Bjorgvik-Holm, which is one of the better names in a draft full of them. The Norwegian is a big left-shot blueliner, standing 6-foot-3 and 200 pounds at age 18, so odds are he'll continue to both grow and grow into himself as he physically matures. He has good gap control and can hold the blue line well, which you look for in defensemen of his stature. He also skates better than most his size, which is always the concern for bigger players.
176th Overall – Samuel Johannesson
With their last pick in the draft, No. 176, Columbus grabbed another defenseman, a second-year eligible right-shot Swedish prospect Samuel Johannesson. Last season he played against men for Rögle in the SHL as a 19-year old and tallied a goal and 11 points in 44 games. His hands are the strongest part of his game, and he makes a lot of smart, simple passes that drive play offensively. Here's THW's Matthew Zator's prospect profile on him from June.
What This Means for the Jackets
Columbus needed to re-stock the cupboards on defense in their prospect pool, with Werenski, Andrew Peeke, Markus Nutivaara, Dean Kukan and others graduating up to the big club in recent years. The only standouts in their pool prior to this draft were forwards and goaltenders, so they addressed that need. Additionally, it was made all the more important when they traded Markus Nutivaara to the Florida Panthers and Ryan Murray to the New Jersey Devils on Thursday.
Columbus has scouted European defensemen relatively well over the last few years under head scout Ville Siren. Hopefully, that trend continues with this group of players, but regardless it seems Jarmo and the Jackets' braintrust had a clear plan entering Day 2, and now we wait to see if any of 2020's drafted prospects make their way to Ohio's capital over the next couple of years.  
---
---
Columbus, Ohio native who grew up a big Blue Jackets fan. University of South Carolina alumni. Previously with The Athletic and Daily Fantasy Insider.