With the 21st Pick in the 2020 NHL Entry Draft, the Columbus Blue Jackets Have Selected Yegor Chinakhov From Omskie Yastreby of the MHL
About Yegor Chinakhov
There will always be picks that come out a left field in the Draft. While those picks typically surprise people, the selection of Chinakhov in the first round was nothing short of shocking.
For many, Chinakhov was expected to be drafted somewhere in the latter stages of the Draft, likely in the fourth to seventh-round range. Still, Chinakhov has an elite wrist-shot that cannot be overstated. He has tremendous offensive skills and though he's an overager, he has proven that he's capable of improving his game and making adjustments where necessary.
If he can continue to build on his offensive potential and continue his growth as a leader, he could still be an intriguing prospect nontheless.
THW Prospect Profile Excerpt
He wouldn't be the first player to need another year to develop before hearing his name called at the NHL Draft and because of the extra time, 2020 could be the year Yegor Chinakhov becomes a legitimate NHL prospect.
Even last season, he showed signs that he could be a solid pick in the later rounds, but his consistency in play just wasn't there. There were questions regarding his game-to-game effort and what he did in his own end. That said, he took a big step forward in both departments during the 2019-20 season and could make for an interesting mid-round pick this time around.
Related: 2020 NHL Draft Guide
As an assistant captain for the MHL's Omskie Yastreby in 2019-20, Chinakhov tallied 27 goals and 69 points in 56 regular season games – adding a goal in four postseason games. He added a plus-16 rating and demonstrated growth in his overall game with his ability to use his stick to disrupt the opposition attack.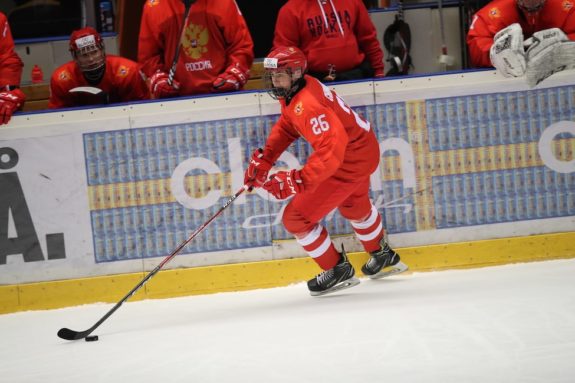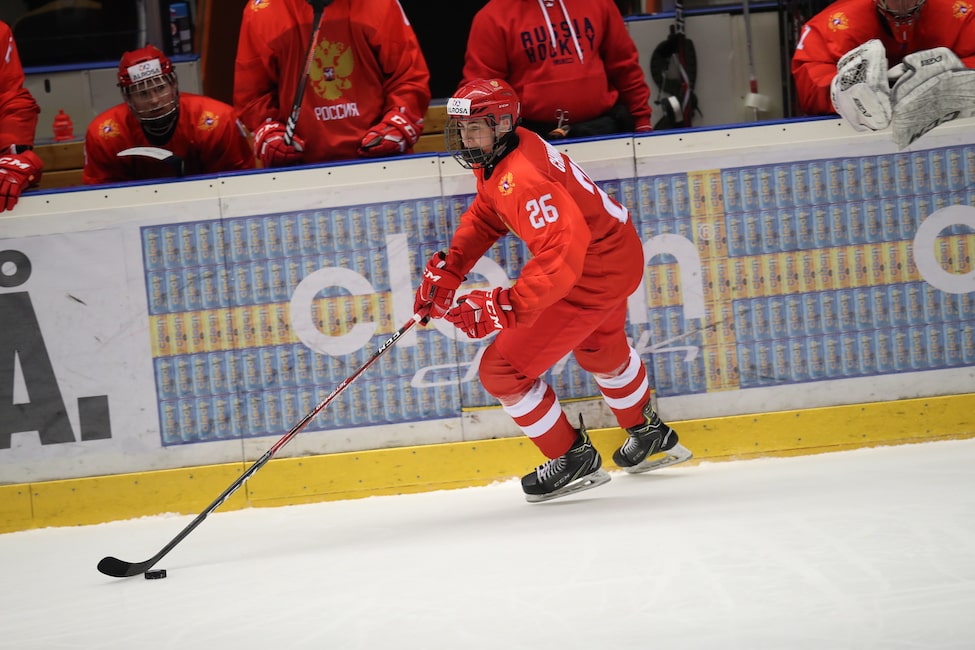 While he is an overager in a draft class that includes a number of extremely talented players, the fact that he has shown signs of development over the past season is promising for teams looking for a player they can transition to the NHL level. And if Chinakhov continues to grow his game, he could be the player they are looking for.
Full player profile can be found here
How This Affects the Blue Jackets Plans
It's hard to imagine this pick will affect the Blue Jackets immediate plans in any way. Chinakhov is unlikely to make the jump to the NHL any time soon and because of this, the selection simply adds a player the team was high on to their prospect pool without immediately changing plans.
The Blue Jackets should remain a competitive team in the short-term and they'll have a chance to continue progressing in an upward trajectory if Chinakhov can debunk his pre-draft rankings and live up to his draft position.
it'll certainly be an uphill battle, but nobody ever truly knows how good a player can or will be until they get a chance to prove it at the next level.