Well, we wrap up an extremely interesting Day 1 of the 2020 NHL Draft in Columbus. There are a few things to dissect here, as the action in Ohio's capital started well before the 7 PM Eastern draft start, when the Josh Anderson situation finally came to a head.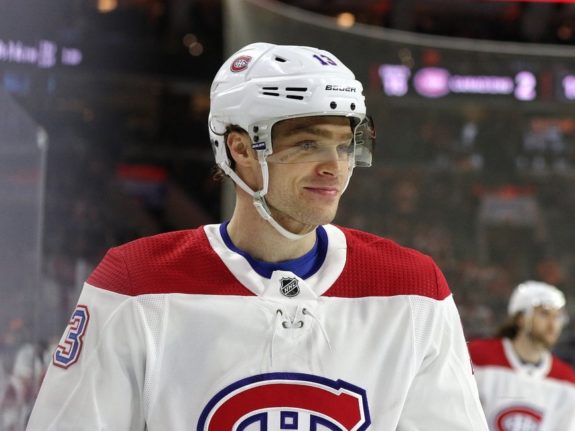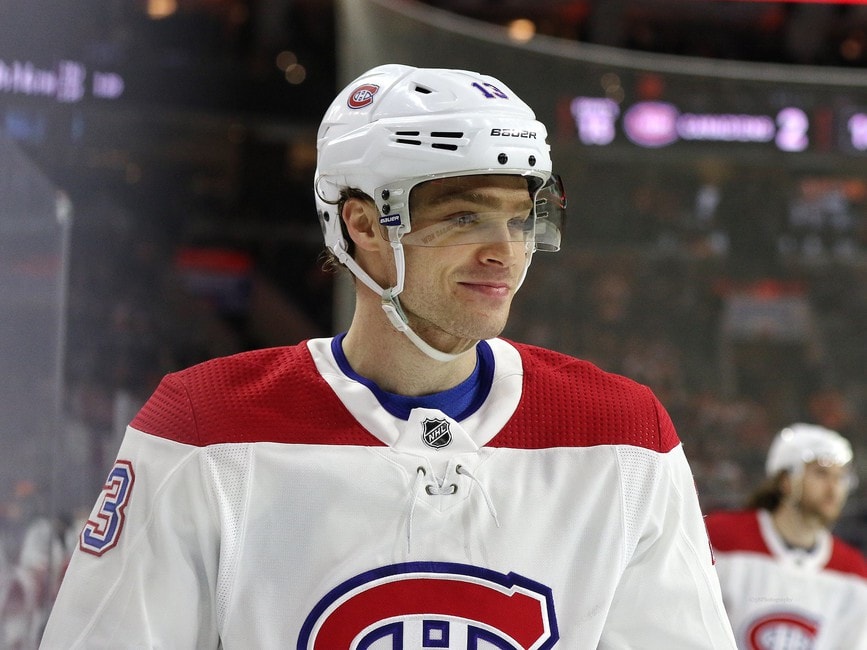 Blue Jackets general manager Jarmo Kekalainan traded Anderson to the Montreal Canadiens for Max Domi and a third-round pick. It's tough to give up on a talent like Anderson – so few players in the league have his tantalizing combination of size and skating. After scoring 27 goals and 47 points in 2018-19 and proving a force in the playoffs, he fell to a disappointing one goal and three assists in 26 games this year. He was fighting through a torn labrum in his shoulder, and it's unfortunate that his Columbus tenure ends in this fashion.
Domi, similarly, had his best season in 2018-19, which was his first in Montreal. With 28 goals and 72 points, he looked to be a dream fit for le bleu, blanc et rouge. Unfortunately, his production fell off this past season to 17 goals and 44 points in 71 games, and he fell out of favor and down the lineup in the playoffs in favor of young centers Jesperi Kotkaniemi and Nick Suzuki. But in Jarmo's words, "He plays like a Blue Jacket."
We'll see how the trade works out – it's a bit of a risk for both sides. I think Domi is a perfect fit alongside Cam Atkinson, who needs a puck mover as his linemate so he can find dead ice and "disappear" for shot opportunities. Domi is a very good transition player, great puck distributor and has some sandpaper to him, but man… Anderson is a tough talent to trade away. Regardless, the Blue Jackets now seem to have their second-line center, which means the Alexander Wennberg situation and potential buyout becomes something to watch even closer. I'd be surprised if Kekalainan and the Blue Jackets are done.
The Draft
Moving on to the actual draft, the Blue Jackets had the 21st pick and they selected Yegor Chinakhov, a right winger from KHL's Avangard Omsk. It was… an interesting move. He was a player eligible for last year's draft and wasn't selected. The consensus from full-time scouts who are much smarter than I am is that it is a significant reach.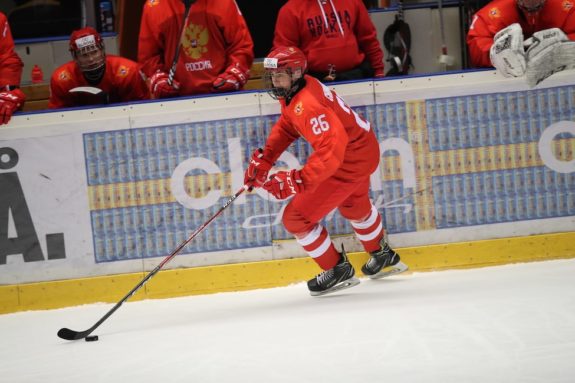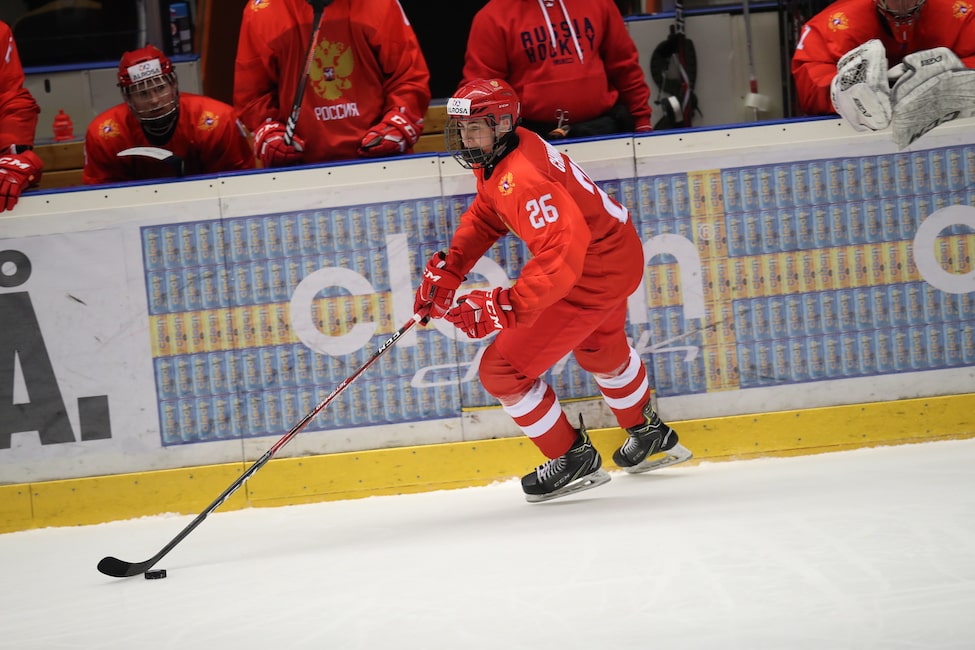 He wasn't in TSN's Top 100 list nor in The Athletic's Scott Wheeler's Top 100, and Corey Pronman from The Athletic had him 118th. He was ranked 249th by Future Considerations, 59th by TSN's Craig Button, 49th by McKeen's Hockey and was 30th among European skaters by Central Scouting. Neither of THW's Josh Bell nor Andrew Forbes had him ranked at all, and our Larry Fisher had him 179th. Here's a pre-draft analysis of Chinakhov from our Andrew Forbes.
Related: Our Free NHL Draft Guide
TSN's Bob McKenzie said out of the 10 scouts he surveyed about Chinakhov, one of them said his team had him at a second-round grade… nobody else had him before the third round. So, even if they loved him in Columbus' front office, you have to wonder if they could have taken a swing at a highly skilled offensive talent like Hendrix Lapierre and traded into the second round to grab Chinakhov. We'll never know now, but this was surprising no matter how you look at it.
Chinakhov is a scoring winger that's a shade under 6-foot and 180 pounds. Last season for Omskie Yastreby in Russia's MHL, he had 27 goals and 42 assists for 69 points in 56 games. This season thus far, up with Omsk in the KHL, he has five goals and seven points in 12 games which is an impressive rise playing up in competition in Russia's top league. Kekalainen said the Blue Jackets had him in their internal top-10.
He has an excellent wrist shot and a good slap shot as well, and has played as the triggerman on the power play. What stands out most is his repeated ability to finish from distance, which will obviously not be quite as easy in the NHL but is something you hope translates when he comes over to North America, whenever that may be.
The Blue Jackets certainly need goal scoring – they had a 2.57 goals per game rate last season, which was fourth-worst in the NHL. Their 16.4% power-play percentage was fifth-worst in the league. This isn't news, as the offense – particularly the power play – has been the hamstring of the team for multiple seasons now.
"Chinakhov has very high skill, great on-ice awareness. He can see the ice, make plays. Has good one-on-one play and a tremendous shot. He's got a lot of different qualities that we think will transfer to the North American game and the NHL. That's why we drafted him where we did. That's why we had him so high on our list," said Kekalainen.
He's trending in the right direction and seems to be a late bloomer, but he could end up being a player in Columbus' lineup at some point. After all, it seems like the Blue Jackets have had success drafting Russians the last few years with Kirill Marchenko, Daniil Tarasov and Dmitry Voronkov… but leave it to Kekalainen and the scouting staff to go off the board and pick the surprise of the draft yet again. Let's hope, like Pierre-Luc Dubois, Alexandre Texier and Tarasov previously, that this reach proves to be the right move for Columbus.
---
---
Columbus, Ohio native who grew up a big Blue Jackets fan. University of South Carolina alumni. Previously with The Athletic and Daily Fantasy Insider.