What's The Grind Line? Apart from the once-famous line of Kris Draper, Kirk Maltby, and either Joe Kocur or Darren McCarty, The Grind Line is also The Hockey Writers' weekly column about the Detroit Red Wings. This week, Devin Little, Ian McNaughton, and Tony Wolak are the muckers who make up THW's forechecking unit and sound off on Red Wings topics.
---
Finally, the Detroit Red Wings have welcomed their 2020 draft class, headlined by forward Lucas Raymond.
In total, Detroit selected 12 players in the 2020 NHL Draft:
No. 4 – LW/RW Lucas Raymond
No. 32 – D William Wallinder
No. 51 – C Theodor Niederbach
No. 55 – LW Cross Hanas
No. 63 – D Donovan Sebrango
No. 70 – D Eemil Viro
No. 97 – RW Sam Stange
No. 107 – G Jan Bednar
No. 132 – D Alex Cotton
No. 156 – D Kyle Aucoin
No. 187 – RW Kienan Draper
No. 203 – LW/C Chase Bradley
In this week's edition of The Grind Line, The Hockey Writers' Red Wings coverage team grades Detroit's 2020 draft and offers analysis on the 12 selections.
Tony Wolak: A-
First and foremost, I absolutely love the first three picks made by the Red Wings. The Swedish trio of Raymond, Wallinder, and Niederbach bring elite skill and skating to the table. 
Wallinder, in particular, could pair with Moritz Seider down the road to form a dynamic defensive duo for Detroit. Both are excellent skaters, possess large frames, and make an impact at both ends of the ice. The Red Wings clearly prioritized skating ability with their picks on defense and, as a result, their future blue line looks even stronger with Wallinder, Sebrango, Viro, and Cotton in the fold.
In addition, the Red Wings are getting an excellent two-way playmaker in Niederbach and a goalie with starting potential in Bednar. The latter has top-notch reflexes and lateral movement, but needs time to refine his crease adjustments and tracking.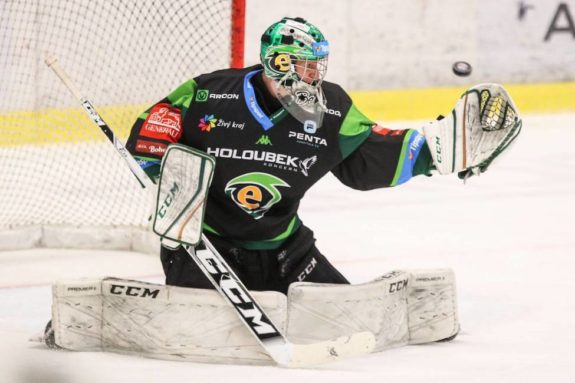 I do question the Hanas pick, though. While he has tremendous hands and above-average vision, the Red Wings probably could have waited to draft the forward and chose another highly touted prospect at No. 55, such as Roni Hirvonen or Jack Finley. Nonetheless, Steve Yzerman and Kris Draper ended up getting great value out of the 2020 draft plus a 2022 fourth-round pick from the Vegas Golden Knights.
Devin Little: A-
When Elliotte Friedman tweeted this little nugget, I immediately assumed the Red Wings were going after Yaroslav Askarov:
Instead, they took THE player I hoped for with the fourth pick in the draft. Lucas Raymond might very well be the third-best player in the draft, and his presence among this draft class elevates it from a good one to a potentially transformational one. I can't stop imagining Raymond setting up Filip Zadina for one-timers; they should compliment each other very well. 
Beyond Raymond, the Red Wings added another sizable defender in William Wallinder, who is surprisingly mobile for his size. Eemil Viro, selected at 70th overall, is also very mobile, and he reminds me of Danny DeKeyser during his college days. The Red Wings suddenly have serious depth in their prospect pool when it comes to defenders.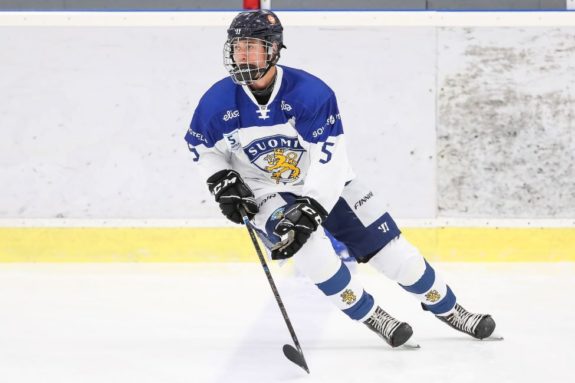 Other players I like from this class are Niederbach—who could very well play center alongside Raymond in the future—and Bednar. In my opinion, Bednar immediately becomes the team's top goaltending prospect, and was a solid choice with the 107th pick. 
There were definitely some reaches in this class – I didn't even know who Cross Hanas was before this. Though they left some talented players on the board, the big thing for me is that Yzerman, Draper, and the rest of the gang added quality pieces at all positions. I wouldn't be surprised to see at least three players come out of this draft class and become full-time NHLers – with the potential for even more. That's about as good as it gets if you're a rebuilding team like the Red Wings. 
Ian McNaughton: B+
With all the draft capital the Red Wings had coming into Tuesday and Wednesday, there was no way they could fail. Fans had to feel comfortable with Yzerman leading the charge in his second official draft with the Red Wings as his former team, the Tampa Bay Lightning, won the Stanley Cup approximately 10 days ago. As the saying goes #InYzermanWeTrust, and so far, things appear to be in good shape in Hockeytown.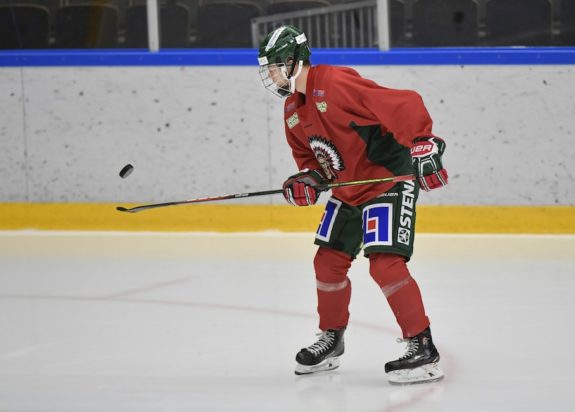 The Lucas Raymond selection at No. 4 makes plenty of sense as the Red Wings need to improve up front and he fits that bill. Wallinder, Niederbach, and Hanas all get passing grades, although Hanas appeared to struggle against his toughest competition last season (most notably, scoring just two assists in six games versus the Everett Silvertips). All of these guys will likely be a year or two away from playing in the NHL, which is manageable for a rebuilding team like the Red Wings. 
Both Sebrango and Viro are offensive defensemen with great agility. Viro figures to be more of a long-term project, though. All in all, fans should be happy with how these two days have turned out for the Red Wings. 
What grade would you give the Detroit Red Wings? Comment below.
---
---