The Winnipeg Jets weren't the busiest team on Day 2 of the 2020 NHL Entry Draft, but did add three more prospects to their pipeline, all with very different skill-sets.
The day after selecting Saginaw Spirit standout centre Cole Perfetti at 10th overall, general manager Kevin Cheveldayoff was back in his war room to select three more players Wednesday: Daniel Torgersson at 40th, Anton Johanneson at 133rd, and Tyrel Bauer at 164th.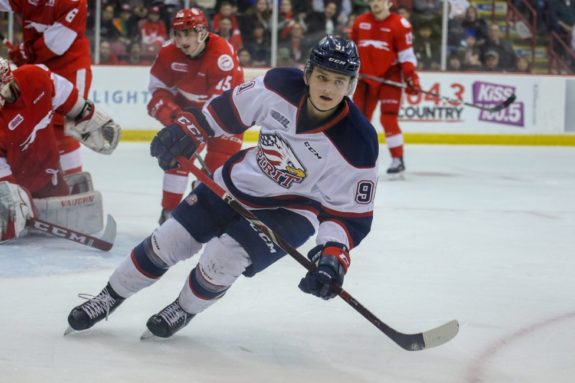 We already have a detailed piece on Perfetti — an elite, intelligent, and well-spoken young man who the Jets are hoping will develop into a bona-fide second-line centre. Check it out below.
Related: Jets Get Their Future Top-Six Forward With Perfetti Draft Pick
However, If you've never heard of the other three players chosen — or just want to know a little more about the potential Jets of tomorrow — THW's got you covered.
Daniel Torgersson — Second Round, 40th Overall
The Jets' second-round pick is a bit beefier than the 5-foot-9, 185-pound Perfetti.
Torgersson, a 6-foot-3, 205-pound Swedish left-winger, has been described by Elite Prospects as "a good skater for his size, with a powerful push to his stride," "well-balanced on his skates, and just incredibly hard to knock off of the puck." With his size, it's unsurprising that The Athletic's Corey Pronman describes him as a player with a good net-front presence as well.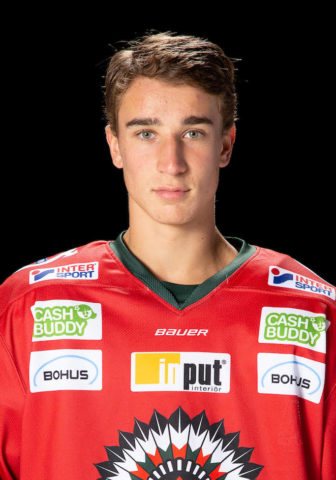 "Torgersson has great timing in his movements as he adjusts to the defenders and the puck-carrier to open passing lanes. He's excellent at finding open space in or around the slot to give himself enough time to shoot," Elite Prospects also notes.

Elite Prospects on Daniel Torgersson
Torgersson posted 26 goals and 18 assists for 42 points in 39 games for Frolunda HC's under-20 club in 2019-20, and has moved up to Frolunda's main club this year, which just began its 2020-21 SHL season.
By choosing Torgersson, the Jets streak of selecting at least one Swede in a Draft extended to five; Torgersson joins Simon Lundmark (51st overall, 2019), David Gustafsson (60th overall, 2018), Arvid Holm (167th overall, 2017) and Jacob Cederholm (97th overall, 2016) in the organization.
"It was a really nice feeling," Torgersson said of being drafted. "Right from the first meeting with them I felt like it was a great organization. It just feels good."
Anton Johanneson — Fifth Round, 133rd Overall
After a multi-hour wait — the glacial pace of the Draft was the butt of many good jokes on social media, such as this one — the Jets took another Swede in left-handed defenseman Anton Johanneson.
Johanneson was ranked much higher by just about every forecaster: 31st by NHL Central Scouting among European skaters, 47th by Dobber Prospects, 50th by Elite Prospects, 53rd by McKeen's Hockey, and 82nd by Future Considerations.
Johanneson is noted as a gifted offensive defenseman with a high hockey IQ. Elite Prospects says "Johannesson takes advantage of his mobility to open up passing lanes and ruthlessly exploits them," constantly keeps his feet moving, is active on the point, and "handles 1-on-1 defending situations really well because of his four-way mobility."
There are two reasons Johanneson — who logged eight goals and 16 assists for 24 points for the SHL's HV71 under-20 team in 2019-20 — fell to 133rd. The first is his size — he's not exactly a heavyweight at 5-foot-9, 154 pounds — and the second is that he has had some injury troubles over his past two seasons.
Related: 2020 NHL Draft: 5 Underrated Swedish Prospects
However, the Jets — with a number of defensive prospects in their pipeline, Dylan DeMelo locked up for four years, and plenty of cap space to add another defenseman if necessary — could afford to gamble on a player who may someday bring some serious offensive flair to their back end.
Tyrel Bauer — Sixth Round, 164th Overall
After adding a small defenseman, the Jets wrapped up their day by adding a big one.
Tyrel Bauer, a 6-foot-3, 206-pound right shot d-man played through his second full WHL season with the Seattle Thunderbirds in 2019-20, recording three goals and 14 assists for 17 points in 60 games while serving as an alternate captain.
"He brings an old-school, defense-first style to the game which has made him well-liked in the WHL," THW's Dayton Reimer noted last month. "He is built like a tank, at 6-foot-3 and 205 pounds, and he is more than willing to sacrifice his body to block shots or go toe-to-toe with an opponent. His dedication earned him the Thunderbirds' Defenseman of the Year honour and Most Popular Player last season."
At 18 years old, Bauer may not be done growing, Reimer noted. "Altogether, he's very underrated for what he brings to his team every game and could become a hidden gem in the late rounds of the draft."
The Jets have found promising d-men in late rounds before, such as Tucker Poolman (127th overall, 2013) and Sami Niku (198th overall, 2015.)
What's Next for the Jets 2020 Draft Class?
Perfetti's goal will be to show the Jets at training camp later this year that he's too good to be sent back to juniors.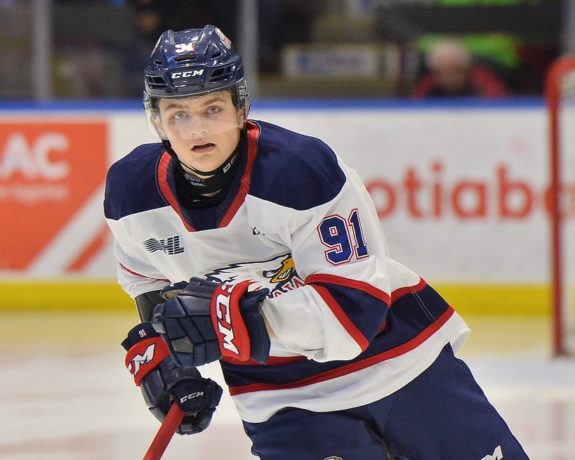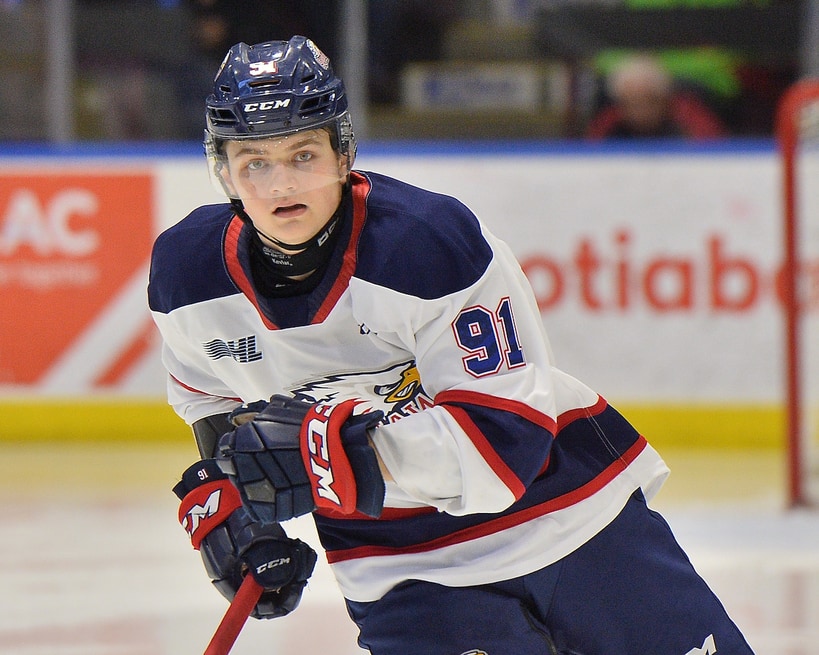 Torgersson and Johanneson will likely stay with their Swedish teams, while Bauer will almost certainly spend another season in Seattle.
As for the man who drafted them, his focus will quickly shift to Friday's Free Agent Frenzy. Cheveldayoff has approximately $11 million of cap space to work with and has promised to be active in both the free agent and trade markets in order to add more defensemen and a second-line centre.
---
---