With the 10th pick in the 2020 NHL Entry Draft, the Winnipeg Jets have selected Cole Perfetti from the Saginaw Spirit
About Cole Perfetti
Intelligent, offensively dynamic forwards are treasured in today's game and Cole Perfetti fits that profile perfectly. He has excelled at every level, showing both patience and creativity with the puck while releasing a shot that's already pro level. Over the last two seasons, he's led the Saginaw Spirit both on and off the ice, and it will be a treat to watch him develop in the Jets' system.
THW Prospect Profile Excerpt
"The 2019-20 season was a great one for Cole Perfetti's draft stock. It was already known that the 18-year-old has an elite shot that leaves a lot to admire, including his release, accuracy and power. What people weren't sure about heading into the 2019-20 season, however, was if Perfetti could be more than a one-dimensional scorer.
Related: Our Free NHL Draft Guide
To be clear, Perfetti's shot and awareness on its own would probably be enough to make him a first-round draft pick. What he did to elevate his status so high heading into the 2020 NHL Draft, however, was prove that he is a legitimate threat as both a goal-scorer and a playmaker.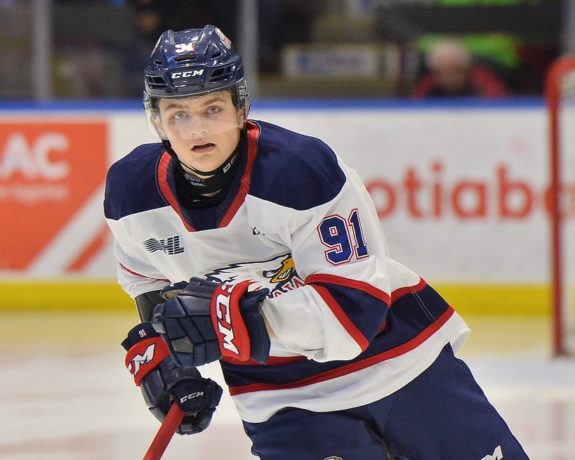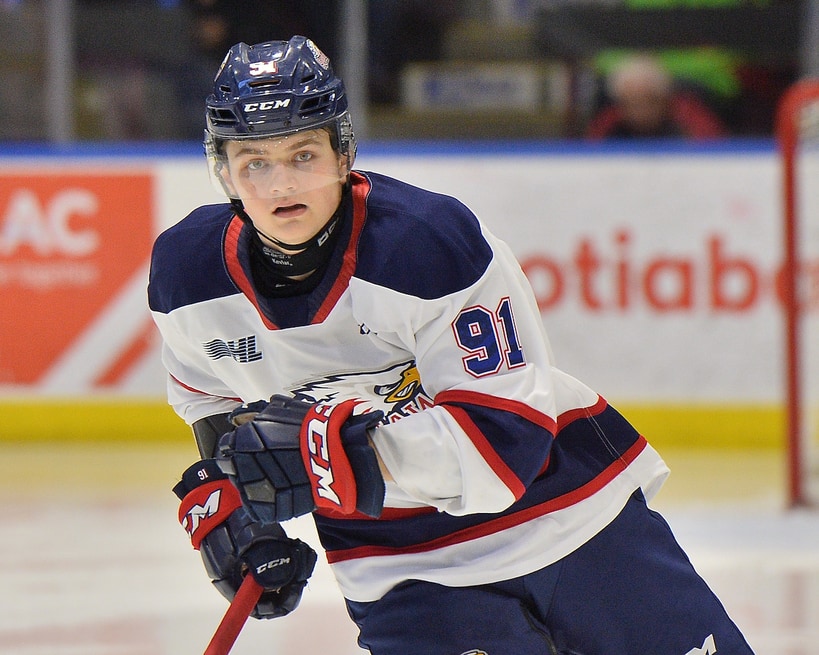 Perfetti would score 37 goals in both the 2018-19 and 2019-20 season, but the real difference between both years was Perfetti's increase in assists from 37 to 74 in two less games.
It wasn't just the fact that he doubled his assist total that brought so many eyes towards him this year, though, but rather the elite awareness he has in the offensive zone. Some of the best offensive instincts in the class, Perfetti is known for drawing attention towards him which leaves lanes open for his teammates to not only receive a pass, but release a prime scoring opportunity as a result.
As good without the puck as he is with the puck in the offensive zone, Perfetti has the potential to be an elite point producer at the next level."
Perfetti's full profile can be found here.
How This Affects the Jets' Plans
Getting Perfetti with the 10th pick is a steal for the Jets. Not only does he bring elite playmaking, but a pro shot and a high hockey IQ. Since 2015, the Jets have been known for taking defencemen early in the draft, with players such as Ville Heinola and Logan Stanley. Now, they add to their forward pool, giving it some incredible talent.
Expect Perfetti to get every chance to move up the depth charts and show that he can perform at the next level. Jets fans should be thrilled with this pick. He's the real deal and will be a fan favourite in no time.
---
---