The Montreal Canadiens had six top 90 picks heading into the 2018 NHL Entry Draft. A good draft is when you can get two regulars from it, which the Habs already have. That alone is rare, but three or even four NHL players from one draft class would make this an absolutely amazing draft for the former head of amateur scouting Trevor Timmins and former general manager (GM) Marc Bergevin.

Four years post-draft, four picks from this class look as though they will become regular NHL players. Two have already met that level, while two more have taken some time to develop but have looked very good at the pro level in their limited experience.
The two who have become NHL regulars (Jesperi Kotkaniemi and Alex Romanov) were seen as reaches when the Habs drafted them and now look like solid NHLers. Saying that this draft could be one of the best for the Canadiens since 2000 may seem very bold when put into the same category as the 2007 Draft that featured Max Pacioretty and P.K. Subban. But if these four players continue to progress and become the players that they were projected to become, it may even challenge the impact of the 2007 Draft. While some have moved on, the return on investment continues to impact Montreal's roster.
Jesperi Kotkaniemi, 3rd Overall
Sure, there are questions that Kotkaniemi was the right pick at 3rd overall, but he was a project when drafted, expected to only make his debut about two years after being drafted. However, he made his debut at 18 and had a strong rookie campaign, showing that he indeed could play right away.
---
Latest News & Highlights
---
Unfortunately, his sophomore season was full of injuries and slumps, which resulted in him having a stint in the AHL with the Laval Rocket. The stint was the best thing for the young Finnish forward, as it allowed him to dominate his competition. But his 2019-20 season ended early when he injured his spleen.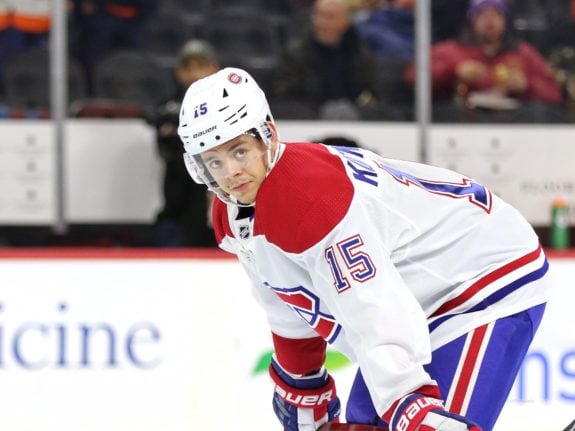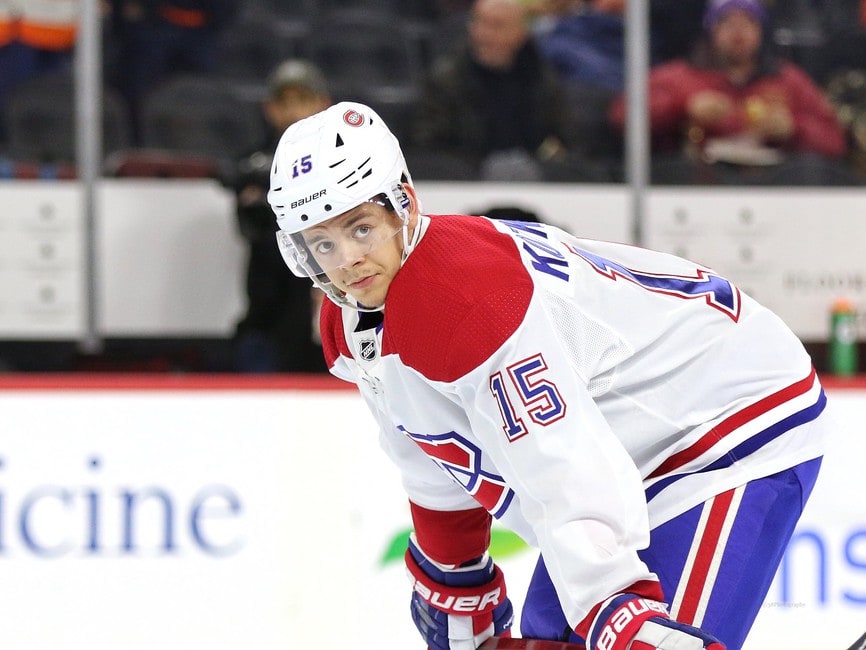 Luckily for him, the whole world hit pause as the COVID pandemic started, and with that, it allowed him to return to the Canadiens for the playoff play-in. It was here that Kotkaniemi flashed the two-way centre skills that attracted the scouting staff to him with two solid playoff performances. In the 2020 bubble playoffs, he scored four goals in 10 games, all four were key tallies. In the 2021 run to the Stanley Cup Final, he scored eight points in 19 games, including an overtime goal in Game 6 of the first-round matchup versus the Toronto Maple Leafs.
His inconsistent regular seasons, however, caused negotiations for his first restricted free agent (RFA) contract to become difficult. Eventually, he chose to sign a revenge offer sheet from the Carolina Hurricanes for one year and $6.1 million, giving the Canadiens a 2021 first-round and 2021 third-round pick as compensation. Soon after, the Habs traded the first for center Christian Dvorak from the Arizona Coyotes who fills the two-way center role they hoped Kotkaniemi would eventually fill. While this player is no longer with the franchise and his development has been underwhelming, he is still a regular NHL player, elsewhere.
Jesse Ylonen, 35th Overall
The second pick of that draft, Jesse Ylonen, is entering his third pro season in North America and has been one of the best players on the American Hockey League (AHL) Laval Rocket. In his first full season in Laval, he scored 14 goals and 36 points in 52 games, as well as two goals and five points in a call-up to the Canadiens. He finished the 2021-22 season with the fourth-highest point total on the Rocket. Ylonen has proven that he can drive play on a nightly basis in the AHL.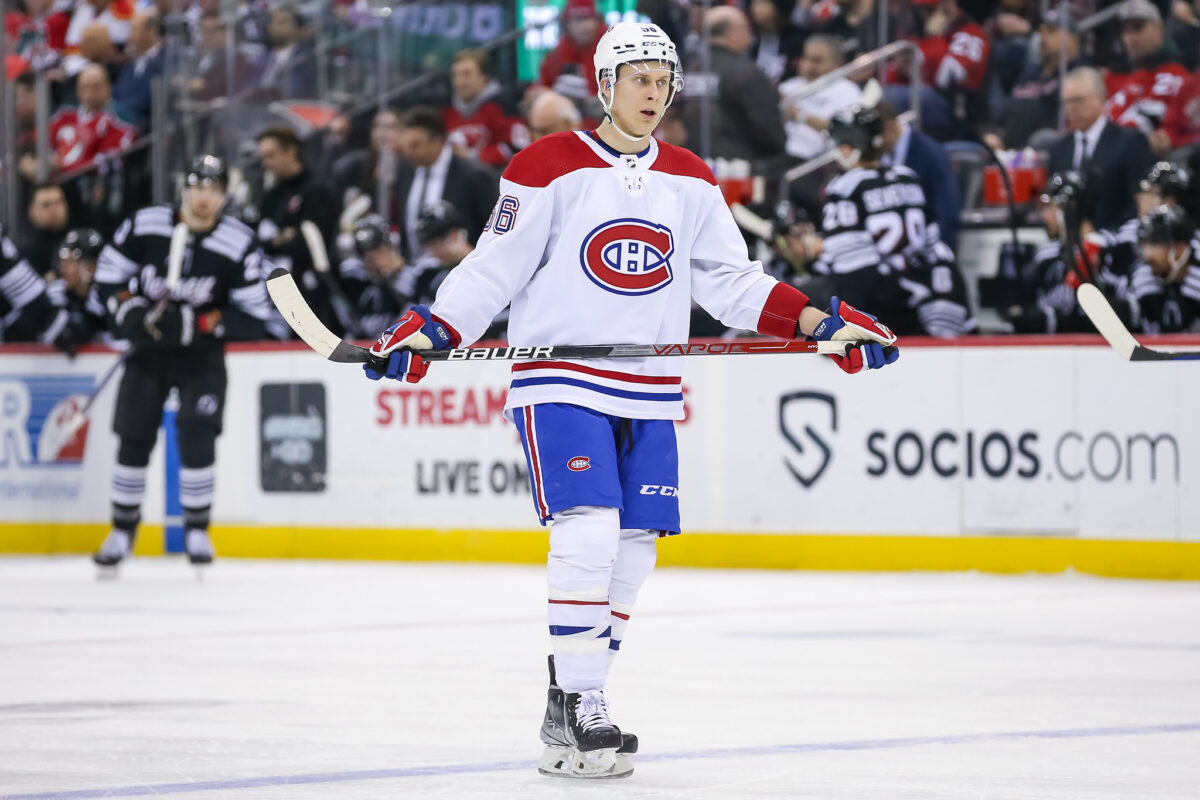 Ylonen became took on a regular role in the NHL in 2022-23, appearing in 37 games and scoring 16 points. Considering that all of his NHL appearances occurred after Jan. 1, it is likely that he starts the 2023-24 season in Montreal.
Alexander Romanov, 38th Overall
Romanov was a relatively unknown defenseman on draft day back in 2018, but he quickly gained notoriety by winning the top defenseman award at the 2019 World Junior Championships. Drafted 38th, he was projected by many scouts to be picked more in the 100th pick range but has proven he was a second-round steal.
You may also like:
The 2019 World Junior Championship was a coming-out party for Romanov, putting him on the map as a bonafide NHL prospect. That same season, he was playing for CSKA Moscow as the youngest player in the KHL during the 2018-19 season, which showed his game had developed beyond most defenders in his age group. In his two seasons in Russia, his ice time was limited, likely due to his desire to leave and join the NHL.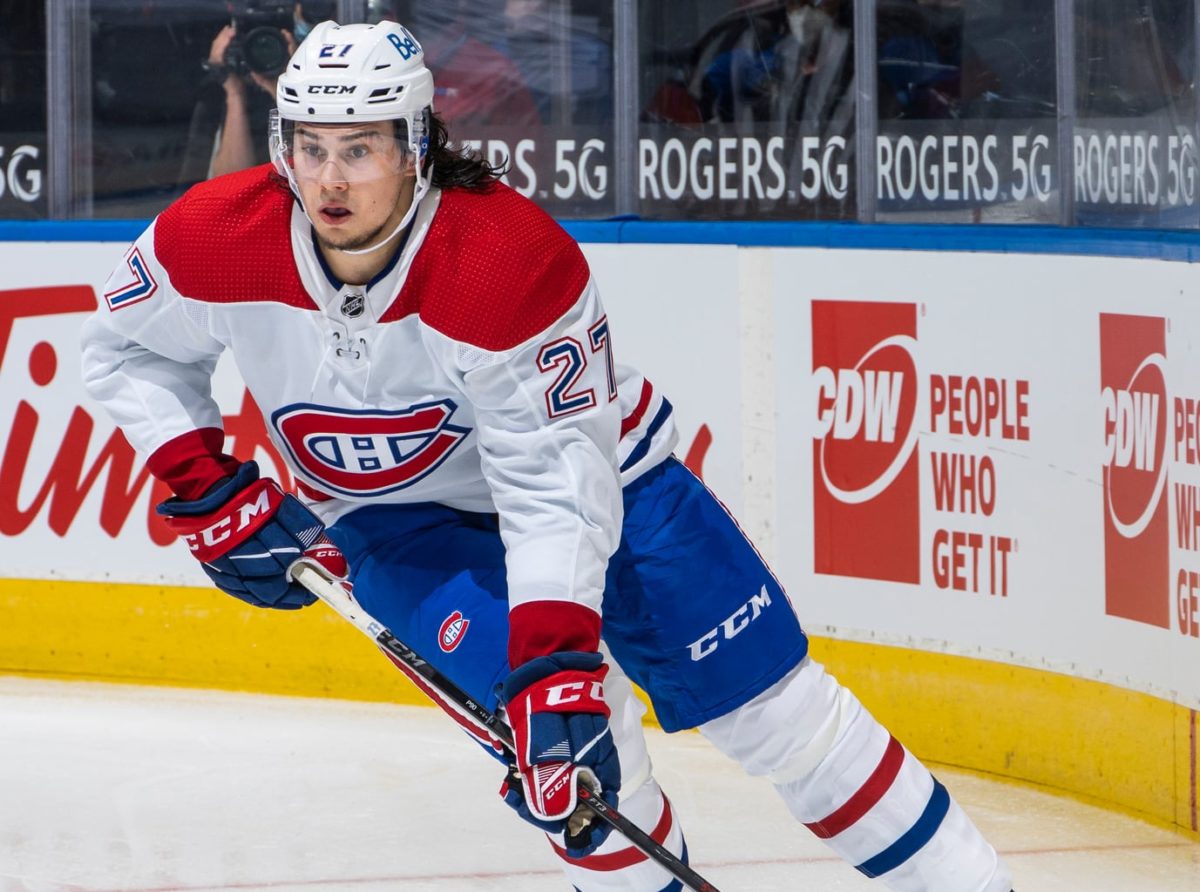 His pick adds yet another NHL player to the list for the Canadiens' 2018 draft. However, the heavy-hitting defender is no longer with Montreal as he was traded to the New York Islanders for the 2022 13th overall pick that was then flipped to the Chicago Blackhawks in return for Kirby Dach. The gamble in that trade is for the 21-year-old Dach to realize his potential as an offensively gifted top-six centerman with this fresh start.
Jordan Harris, 71st Overall
Jordan Harris is the fourth player selected by the Canadiens in 2018 who could become an NHL regular and has been named to the 2022-23 opening night roster. With their second third-round draft pick that year, the scouting staff took a chance and bet on his long-term potential.
The Northeastern University alumnus spent his full four seasons in the NCAA, growing and developing his game making him a smart, two-way defenseman who can become a quiet yet steady presence on the blue line. During his final season in the NCAA, there was some debate about whether Harris would actually sign with the organization.
Under Bergevin's regime, the concern was that Harris would wait until he can sign elsewhere as a UFA. Yet with new management in place, under GM Kent Hughes, the Canadiens finally got Harris signed at the conclusion of his collegiate career, making his NHL debut late in the 2021-22 season playing 10 games and scoring one goal on a team that finished 32nd in the NHL.
Having four NHL players selected in one draft class would make the 2018 Habs class an absolutely amazing draft, possibly even the best one since 2000. While two of the players have moved on, the players acquired in return could still become better than those traded away. If all four remaining in a Canadiens sweater reach their potential they will play a key role in hastening the rebuild.
---
---