The Winnipeg Jets have always stressed the importance of their "draft and develop" strategy: that is, building a contender through patience, deft selection, and molding of promising youngsters into top talent rather than through finagling blockbuster trades for established elites.
Through the draft is how Jets' general manager Kevin Cheveldayoff has transformed, over a decade, a terrible Atlanta Thrashers team — whose leadership was utterly incompetent at the draft table and selected a number of busts — to a competitive squad with a home-grown core.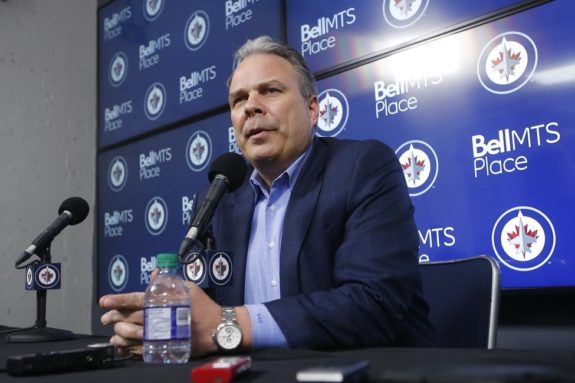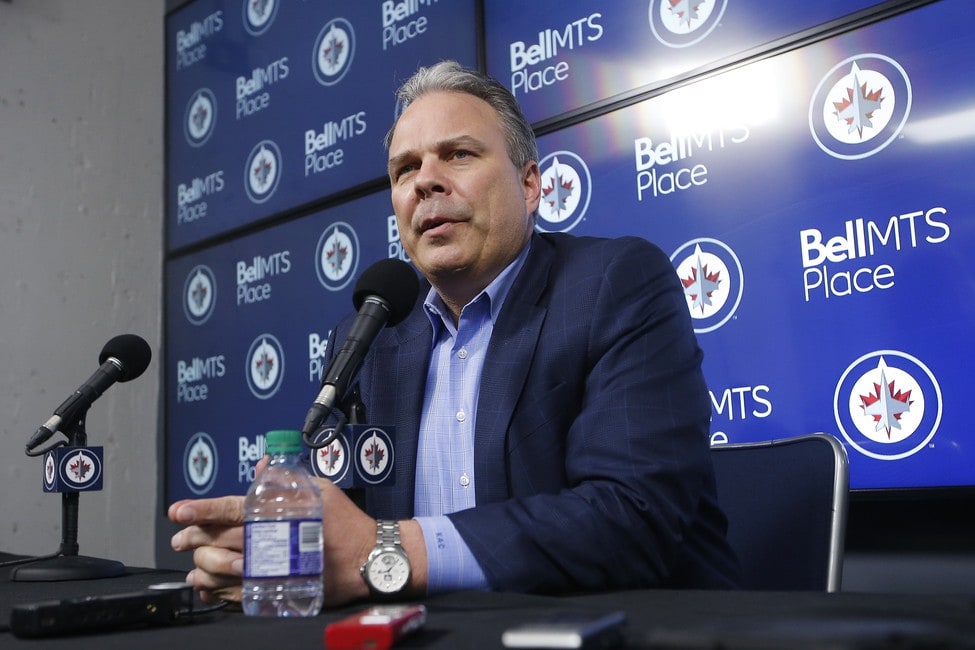 "Chevy" has piloted the Jets through 10 drafts since relocation and has often been an ace. With his 11th — the 2021 NHL Entry Draft — slated for this July, here's a look at his first 10 from worst to best.
#10: 2014

Wait a minute… how could the draft in which the Jets selected Nikolaj Ehlers with the ninth-overall selection be their worst?
While it's undeniable the speedy, electrifying, and entertaining Ehlers — who has put up 303 points through six full seasons and was the Jets' best forward in 2020-21 — was a great selection, the reason the 2014 NHL Entry Draft in Philadelphia takes the bottom spot is because the Jets didn't get much else of value. The seven players they selected that weren't Ehlers have played a grand total of 14 games in the NHL, 12 for the Jets.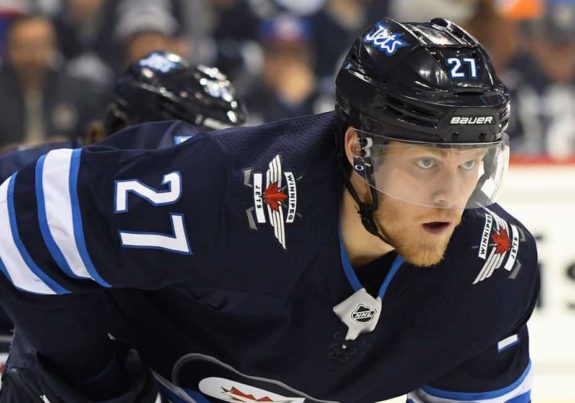 Chase De Leo racked up 107 points over three seasons for the Manitoba Moose but played just two for the Jets in 2015-16 and was traded in June, 2018 to the Anaheim Ducks for Nic Kerdiles. That trade was a total disaster as Kerdiles played only three games for the Moose in 2018-19 and didn't return.
Nelson Nogier, meanwhile, has played 11 games for the Jets and is a good defensive defenseman at the AHL level but has been leapt over by Tucker Poolman, Ville Heinola, and Logan Stanley, and likely will be by Dylan Samberg, too. A major shoulder injury wiped out most of Nogier's 2017-18 sophomore season and profoundly damaged his organizational stock.
Jack Glover played one game for the Moose and most recently played for Kiekko-Vanta of Finland's non-elite Mestis League. Pavel Kraskovsky never left the KHL's Lokomotiv Yaroslavl. Matt Ustaski played one AHL game as well and played 12 ECHL games between two teams in 2019-20.
That leaves CJ Suess, who is still with the Manitoba Moose. In 120 games with the Moose, he has 31 goals and 24 assists for 55 points.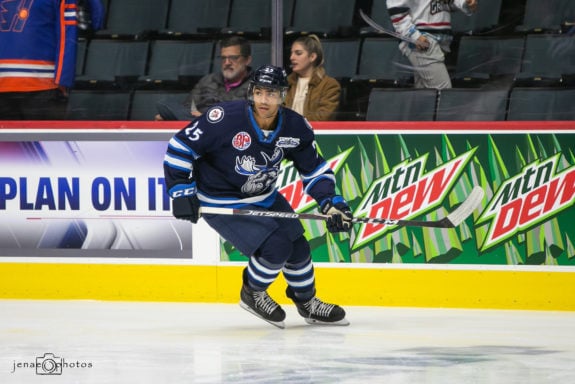 In 2019-20, Suess recorded 14 goals and 13 assists for the Moose in 57 games, and also made his Jets' debut, suiting up for a game against the San Jose Sharks in November, 2019. In 2020-21, he played 31 games with the Moose and recorded eight goals and six assists for 14 points, while also spending time on the Jets' taxi squad.
#9: 2018

The reason for the relatively low ranking this season is the Jets' lack of a first-round pick. If you recall, the Jets traded their first-rounder away for the first time in franchise history the February preceding the draft to get Paul Stastny from the St. Louis Blues, who was instrumental in the Jets' run to the Western Conference Final. Unfortunately, despite best efforts, the Jets weren't able to retain him for 2018-19. Stastny did return for a second go-around with the club in 2020-21.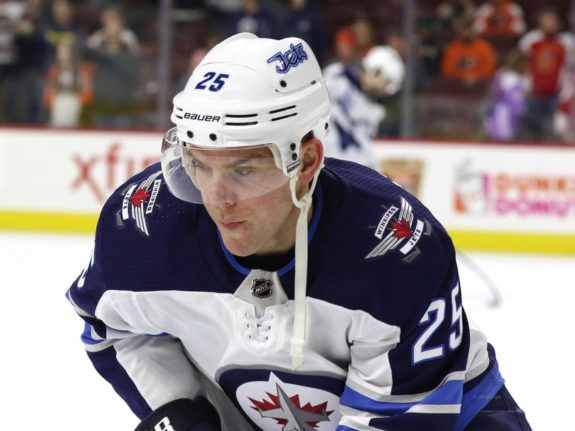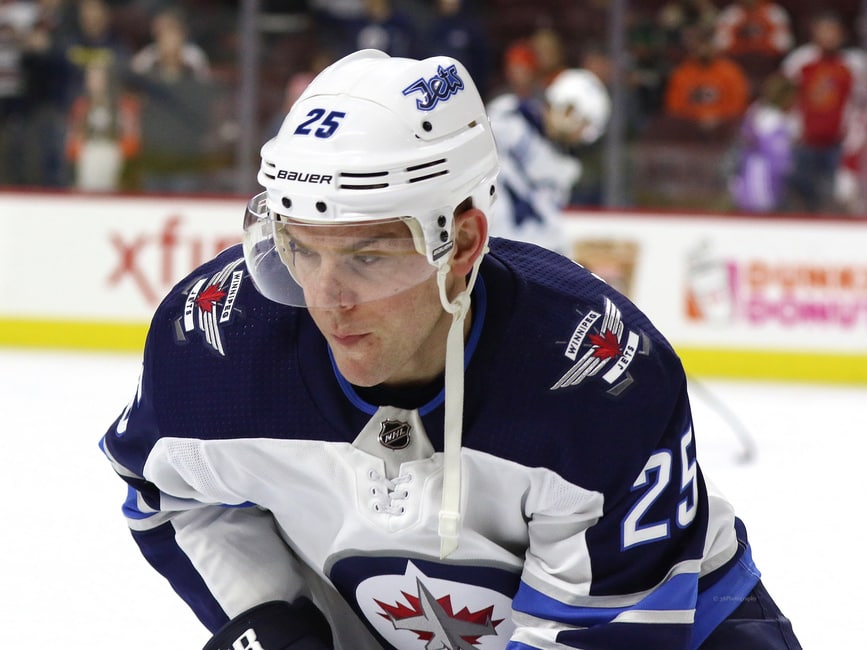 Of the six players the Jets selected in 2018, it seemed their mid-round picks — a pair of left-handed defensemen — were the most promising; Declan Chisholm and Giovanni Vallati were both standouts for the Peterborough Petes and Oshawa Generals, respectively. In 2020, Chisholm signed an entry-level deal while Valatti went unsigned and went back into the 2020 Draft pool, where he was undrafted.
Chisholm enjoyed a good rookie season with the Moose in 2020-21, recording two goals and 11 assists in 28 games and logging big minutes. Vallati actually returned to play two games for the Moose on an amateur try-out agreement.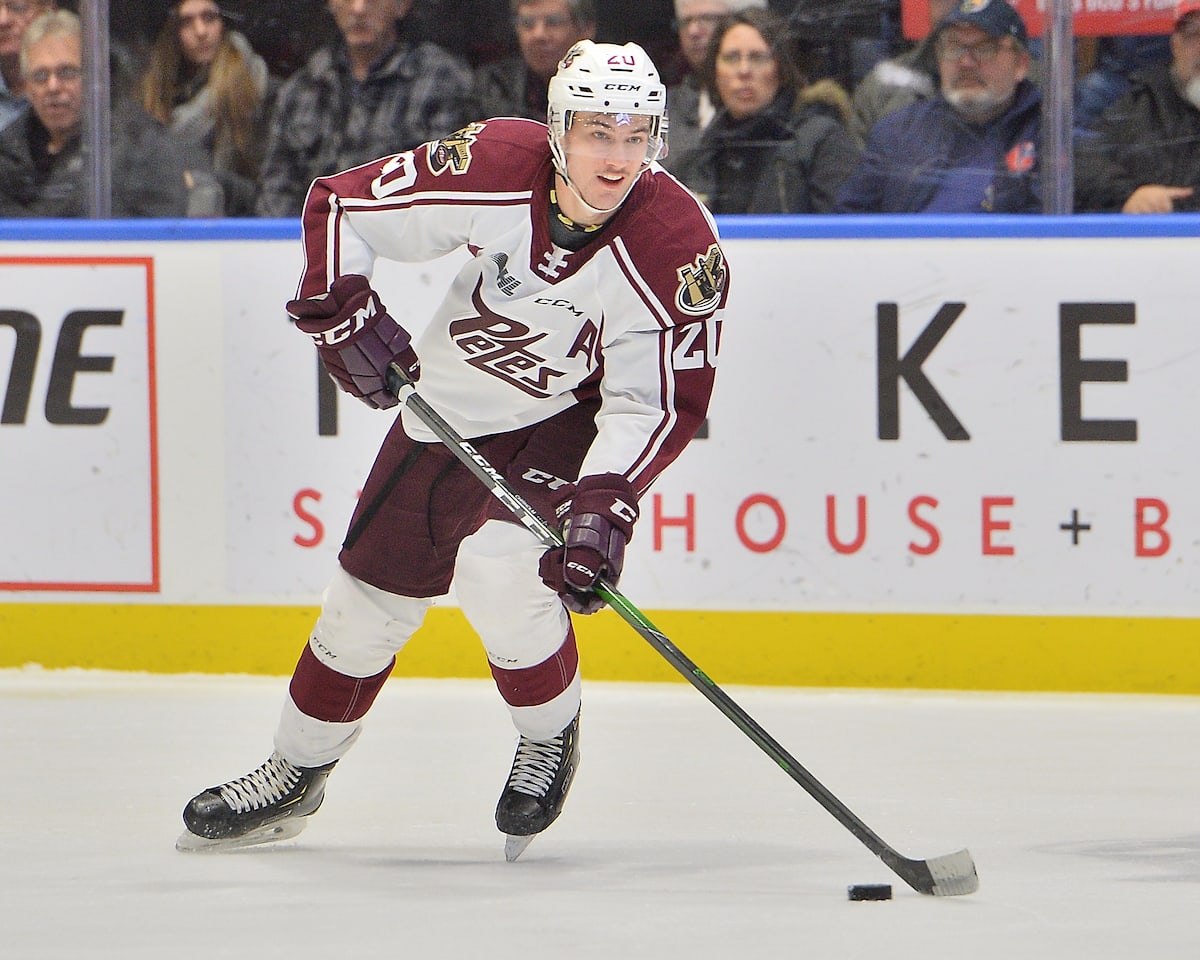 David Gustafsson — the Jets' highest pick at 60th-overall — made the 2019-20 Jets out of training camp, playing 22 games in a fourth-line role and scoring his first NHL goal. Since then, he has played four more games with the Jets and has been a key member up the middle for the Moose, with 26 points in 35 games over two seasons. He is likely to challenge for bottom-six role with the Jets in 2021-22.
Jared Moe and Austin Wong are both a few years away from turning pro. Moe is playing at the University of Minnesota, while Austin Wong spent 2020-21 with the USHL's Fargo Force after a season at Harvard University.
#8: 2019

The Jets selected only five players in 2019. With their first-rounder at 20th overall, they chose Finnish defender Ville Heinola.
The selection — which they got back from the New York Rangers the Jacob Trouba trade after dealing it to the Metropolitan Division team for Kevin Hayes at the Trade Deadline — could turn out very well. In his rookie season, Heinola was thoroughly impressive for an 18-year-old in eight early-season games for the Jets and three for the Moose — showcasing his intelligence, speed, and puck-moving ability — before returning to SM-Liiga club team Lukko Rauma for the rest of the season.
In 2020-21, he played 50 games between Lukko Rauma (19 games), Finland at the 2021 World Juniors (seven games), The Manitoba Moose (19 games) and the Jets (five,) with many ruing that he wasn't given a bigger role in the NHL given the Jets' d-corp was shaky for a second straight season. His entry-level contract slid once again, meaning there is still three years left on it.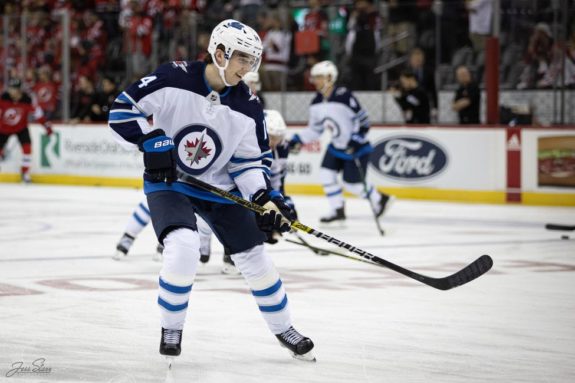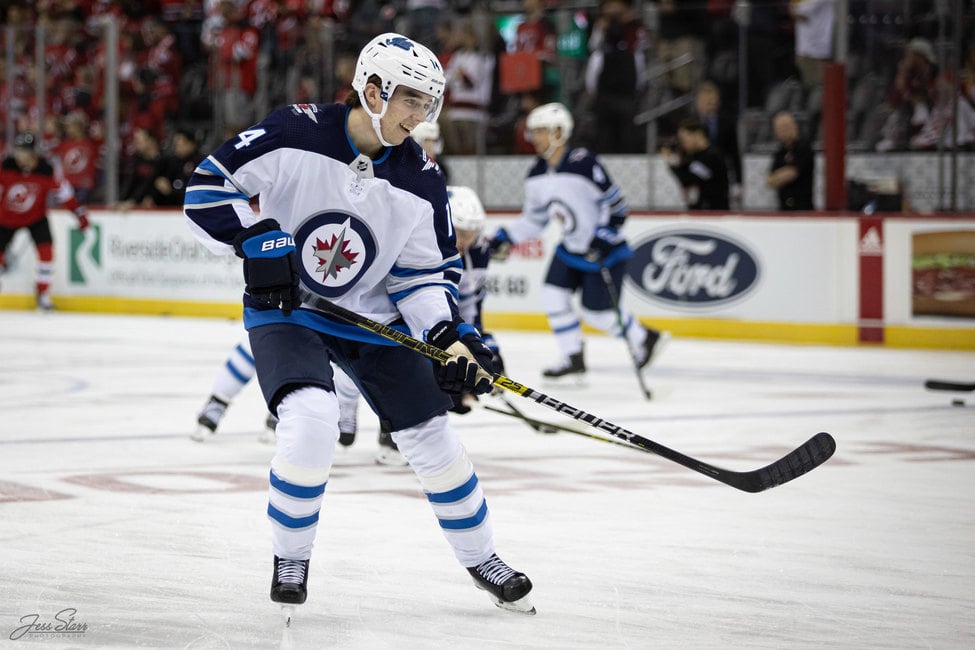 Heinola should be given a legitimate chance at a full-time NHL gig next season as he's a potential stud, but given head coach Paul Maurice's love for playing veterans, it remains unclear if he'll be given that opportunity.
The rest of the draft class is much farther away from the NHL, but Harrison Blaisdell in particular stands out as a fascinating player: the 5-foot-11, 180-pound centre/winger has spent the past two seasons at the University of North Dakota after two outstanding seasons for the BCHL's Chilliwack Chiefs.
The Jets, short on truculence these days, certainly need players such as the son of former NHLer Mike Blaisdell in their pipeline: the younger Blaisdell models his game after Boston Bruins' agitator extraordinaire Brad Marchand.
DraftGeek's Brayden Sullivan noted in a 2019 prospect profile Blaisdell "is a fairly balanced threat offensively, blending goal scoring and vision into a dynamic package. His shot is high end and he has the release to go along with velocity and pinpoint accuracy…"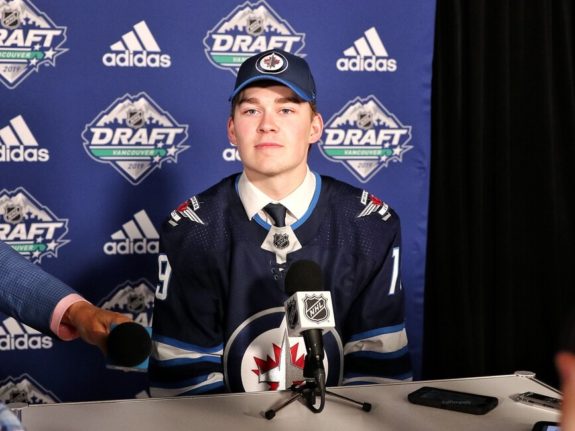 "A fantastic skater, the former Pat Canadian plays the game with tremendous pace, flying up and down the ice," Sullivan continued. "His quickness isn't limited to his feet, however, as he possesses hands that are capable of keeping up with his lower body movements, often leaving opposing defenders in the dust or in a pretzel."
#7: 2017

The reason this draft year ranks fairly low on our list is because the top two selections have be slow to provide the Jets with any return on investment.
Kristian Vesalainen, selected 24th overall, chose old comforts over new challenges in 2018-19 when he decided to go back to the KHL's Jokerit in his Helsinki hometown rather than gut it out in the AHL and adapt to the North American style of game.
Related: Jets to Jokerit: Did Kristian Vesalainen Make the Right Choice?
Vesalainen came back to play 22 games for the Moose down the stretch after the KHL season wrapped up, but was clear his extra time on European big ice didn't help his development and that he'd, by-and-large, wasted his season.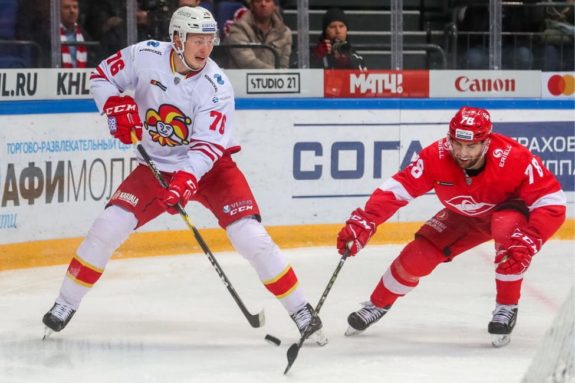 Over the past two seasons, Vesalainen has been a mixed bag. He has played 17-career NHL games (12 of them in 2020-21) but only has two assists to his name.
His 2019-20 AHL season up and down as he had to do the learning he should have done a season prior. He managed to record 12 goals and 18 assists for 30 points in 60 games for the Moose and at times looked dangerous, especially on the power play. However, he was often invisible and tentative at even strength and was unwilling to shoot or use his size to his advantage.
In 2020-21, he played only six games for the Moose as he spent plenty of time on the Jets' taxi squad. He's still a decent prospect, but coming along much slower than the Jets expected or hoped.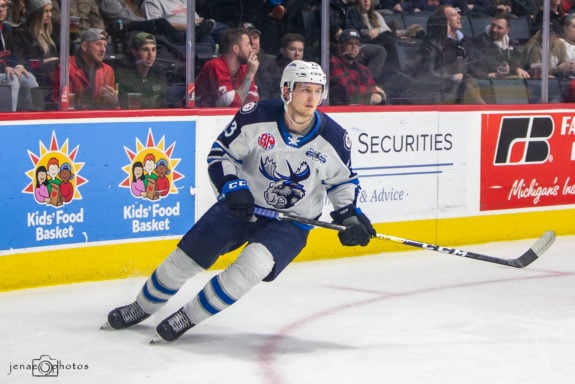 Second-round selection Dylan Samberg, meanwhile, is one of the Jets' best defensive prospects. They were hoping the 6-foot-4, 215 pound Minnesotan would turn pro for the 2019-20 season but he opted to head back to the University of Minnesota-Duluth Bulldogs for a third season.
The strong-skating, mobile, NCAA standout finally signed an ELC with the Jets in April and in his rookie 2020-21 season, recorded one goal and six assists while playing big minutes for the Manitoba Moose over 32 games.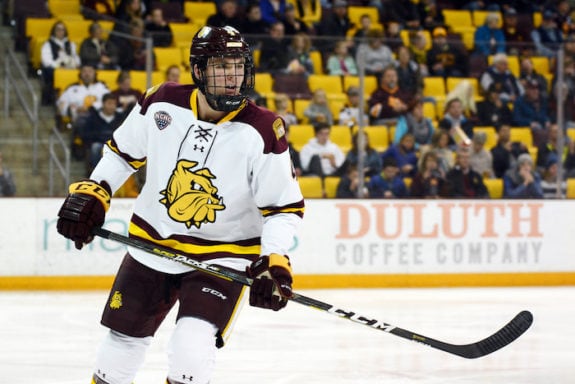 Of the other seven selections, Leon Gawanke looks promising. The German turned heads in his rookie season with the Moose with his puck-moving ability and hard shot and recorded 26 points, tops among Moose d-men.
His 2020-21 was not as successful, as he recorded seven points in 26 games, suffered a few injuries, and was minus-13.
Third-round pick Jonathan Kovacevic and seventh-round pick Skyler McKenzie also remain with the Moose, but doesn't appear to be in the Jets' long-term plans.
#6: 2020

Take this ranking with a huge grain of salt. It's really too early to determine how much impact a draft that happened just a year ago will ultimately have on the Jets, especially since that year was so profoundly impacted by COVID-19.
The main get at the draft was obviously Cole Perfetti, who was somehow still available at 10th overall. In Perfetti, the Jets have who they hope will be an elite, top-six centre.
The Saginaw Spirit standout —who recorded 37 goals and added 74 assists for 111 points in just 61 games the season prior to being drafted — was presented with many unexpected opportunities in his rookie season due to the OHL never getting off the ground, and he thrived in them all.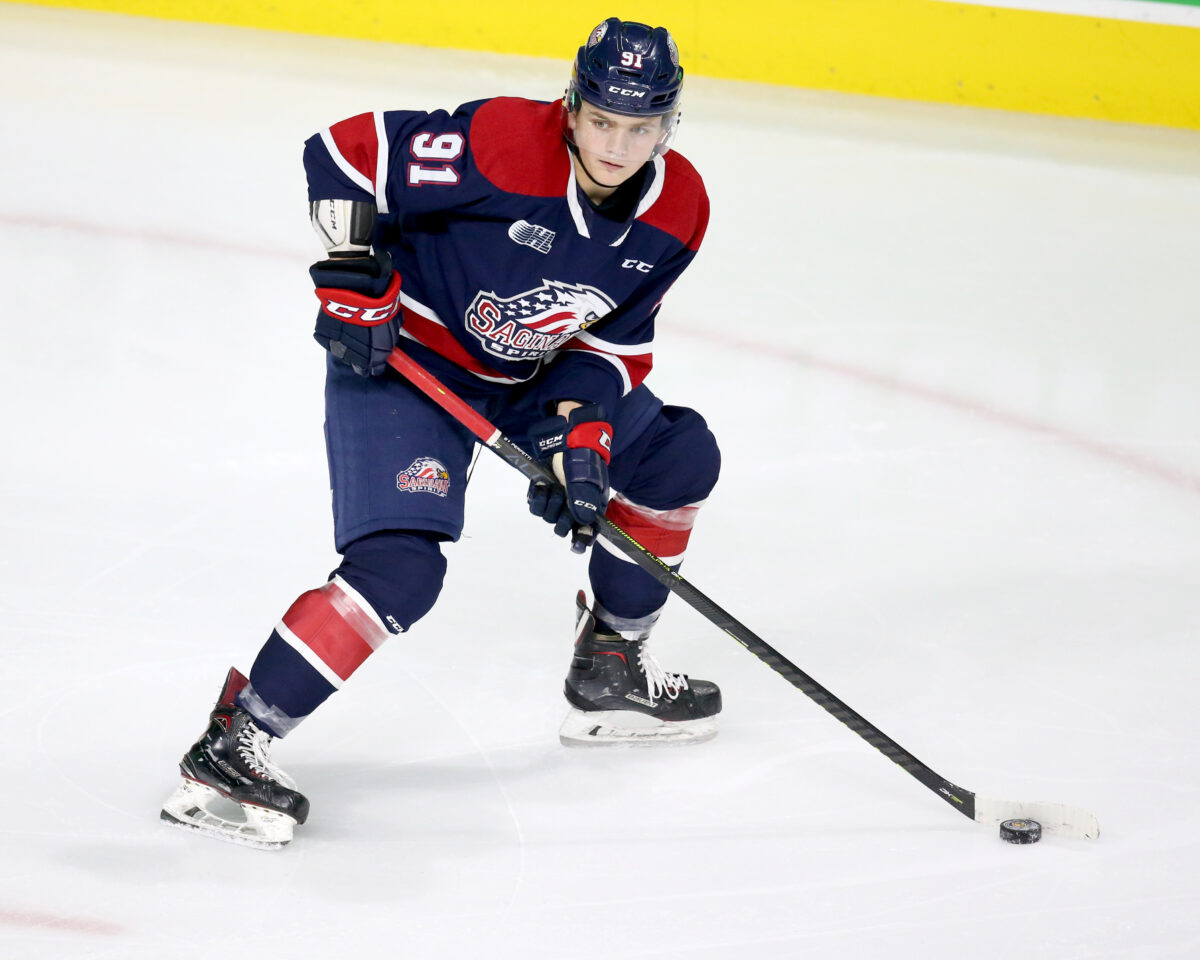 In a season where many of his OHL teammates didn't get to play at all, he played for Canada at the 2021 World Juniors, excelled with the Moose and posted 26 points in 32 games (and won CCM/AHL Rookie of the Month for April), and capped off his campaign by winning gold at the 2021 IIHL World Championship.
Related: Jets Prospect Cole Perfetti Thrives In Unusual Rookie Season
The other three players are longer-term projects. THW took a good look at them just after the draft last October.
#5: 2012

Of the six players the Jets selected in 2012, only one of them is left with the organization.
Of course, the Jets took Jacob Trouba — the Michigan-born defenseman who evolved into an elite, top-pairing blue-liner — with their ninth-overall pick.
Trouba was the first Jets' draft pick to be NHL-ready right away, as he never played an AHL game and spent 408 games over six seasons with the squad, many of those on the team's top pairing.
As difficult as Trouba was for opponents to deal with on the ice, he was just as difficult for the Jets to deal with off it. He held out in 2016, became the first player in team history to take the team to arbitration in 2018, and his unwillingness to sign long-term in Winnipeg created a prolonged shaggy dog story and a ridiculous distraction that finally ended when the Jets traded him to the New York Rangers for Neal Pionk in June, 2019.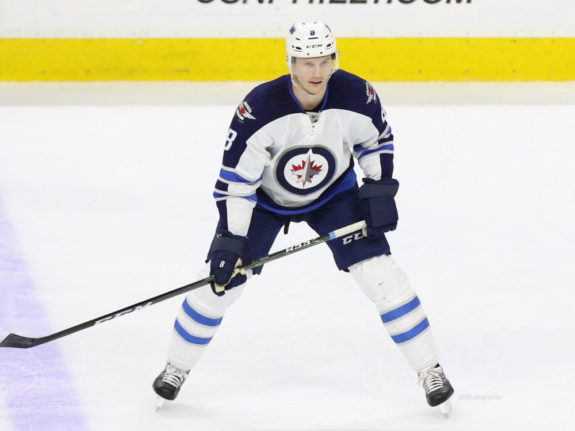 At first glance, the trade looked truly terrible for the Jets, but they've actually gotten the better end of it so far. Pionk has been a revelation in his first two seasons in Winnipeg — recording 77 points and playing solid defence — while Trouba struggled in his first two seasons in the Big Apple.
The trade made Connor Hellebuyck — the big-bodied goaltender the team snagged 130th-overall — the last member of the 2012 draft class left standing.
Hellebuyck is the Jets' first diamond in the rough, having compiled a 172-102-25 record, 2.63 goals against average (GAA), .917 save percentage (SV%), and 24 shutouts over seven seasons.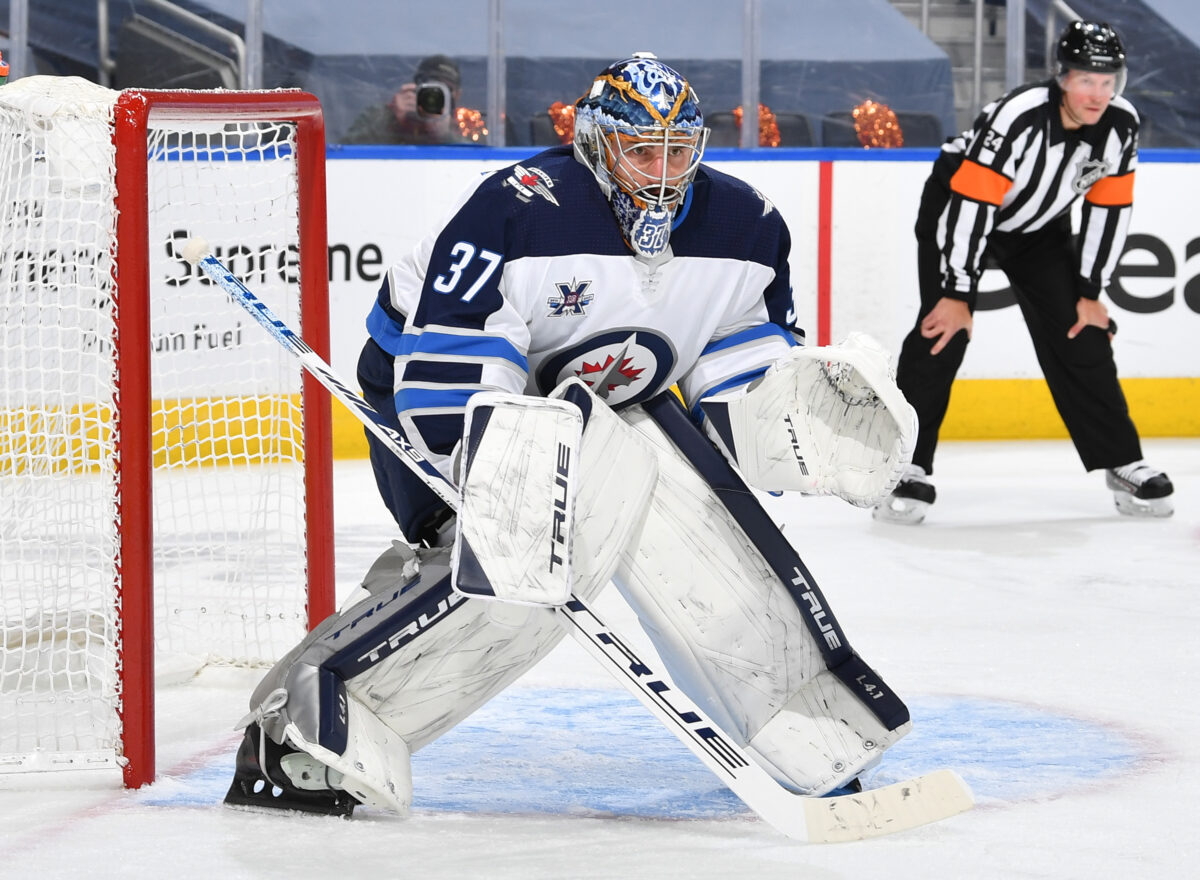 His best season was 2019-20, where he stole multiple games for the defensively deficient team and was the number-one reason the Jets qualified for the NHL's 24-team playoff format. His numbers were eye-popping as he put up 31 wins to go along with a 2.57 GAA, a .922 SV%, six shutouts, and. 12.5 Goalie Points Share. He was also first in quality starts with 36, first in saves with 1656, and tied for first in games played with 58 and was awarded the Vezina Trophy as a result.
In 2020-21, he was similarly integral to the Jets' success , but was snubbed a chance to repeat as Vezina winner.
Related: Connor Hellebuyck: From Fifth-Rounder to Shutout Leader
The other four picks are long gone and long forgotten. The biggest disappointment was Lukas Sutter, part of the legendary Sutter hockey clan. Sutter put up 59 points with the Saskatoon Blades the season prior to the Jets selecting him 39th overall but flopped completely. He re-entered the draft in 2014 and was chosen by the New York Rangers 200th-overall but never played an NHL game.
"Was Sutter was a big reach? Was his draft year an illusion? Is the issue to do with scouting error?" asked Arctic Ice Hockey's Jacob Stoller back in 2014.
"Could something have been done to better support the player? Whatever the case, Lukas Sutter is Chevy's first high profile bust," Stoller summed up.
#4: 2016

With two generational scorers — Auston Matthews and Patrik Laine — projected to go first and second overall in 2016, the Jets were presented with a no-lose situation when they leapt to second from seventh in the draft lottery. Their good fortune brought the latter — a Finnish phenom with a laser shot — to town.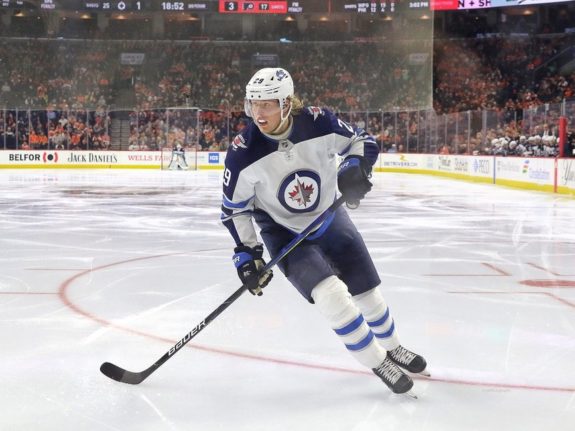 In four seasons plus one game, Laine scored 140 goals and notched 110 assists; his feats over his career with the Jets include capturing the longest point streak by a teenager in NHL history and scoring five goals in a single game.
Despite his game-breaking skill, Laine's tenure in Winnipeg had an unceremonious end, as he was dealt to the Columbus Blue Jackets in a blockbuster January 2021 trade that brought Pierre-Luc Dubois the other way. The trade came hot on the heels of Laine refusing to rebuff comments that his agent made, saying his client wanted a change of scenery.
Related: Jets' Trade For Dubois Controversial, But Has Potential to Pay Off
Laine struggled mightily with the Blue Jackets, while Dubois was terribly inconsistent and often invisible with the Jets. Both players will be looking for a fresh start in 2021-22.
A late round pick who is turning out to be a steal is Mikhail Berdin. The flashy and enigmatic Russian goaltender — selected 157th-overall — has insane puck-handling skills and has become a Moose fan favourite over three seasons. In 2018-19, the "Birdman" posted a 12-11-0 record with a 2.34 GAA, .927 SV%, and a pair of shutouts, raising his stock dramatically in the process.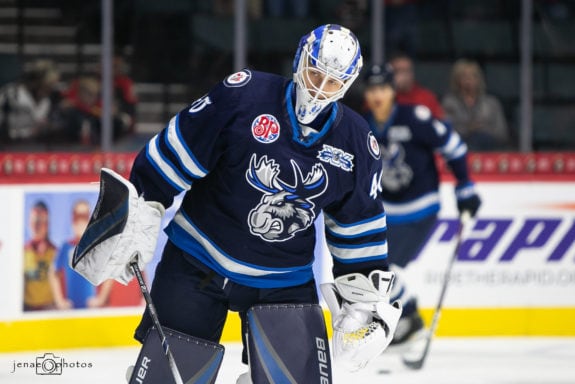 In 2019-20, he was given the starter's role and further solidified his position as a compelling prospect by posting a 20-21-1 record, 2.89 GAA, .912 SV%, and two shutouts. In 2020-21, he was once again heavily relied upon in the Moose crease, and could be the Jets' backup in 2021-22 if Laurent Brossoit departs.
The draft selections also includes Logan Stanley, who was trending toward being the Jets' first high-round bust before he suddenly bursting onto the scene in 2020-21 as a viable bottom-pair option. Many who accused the Jets of reaching in selecting the towering 6-foot-7 defenseman 18th overall and had written him off as a bust are singing his praises now.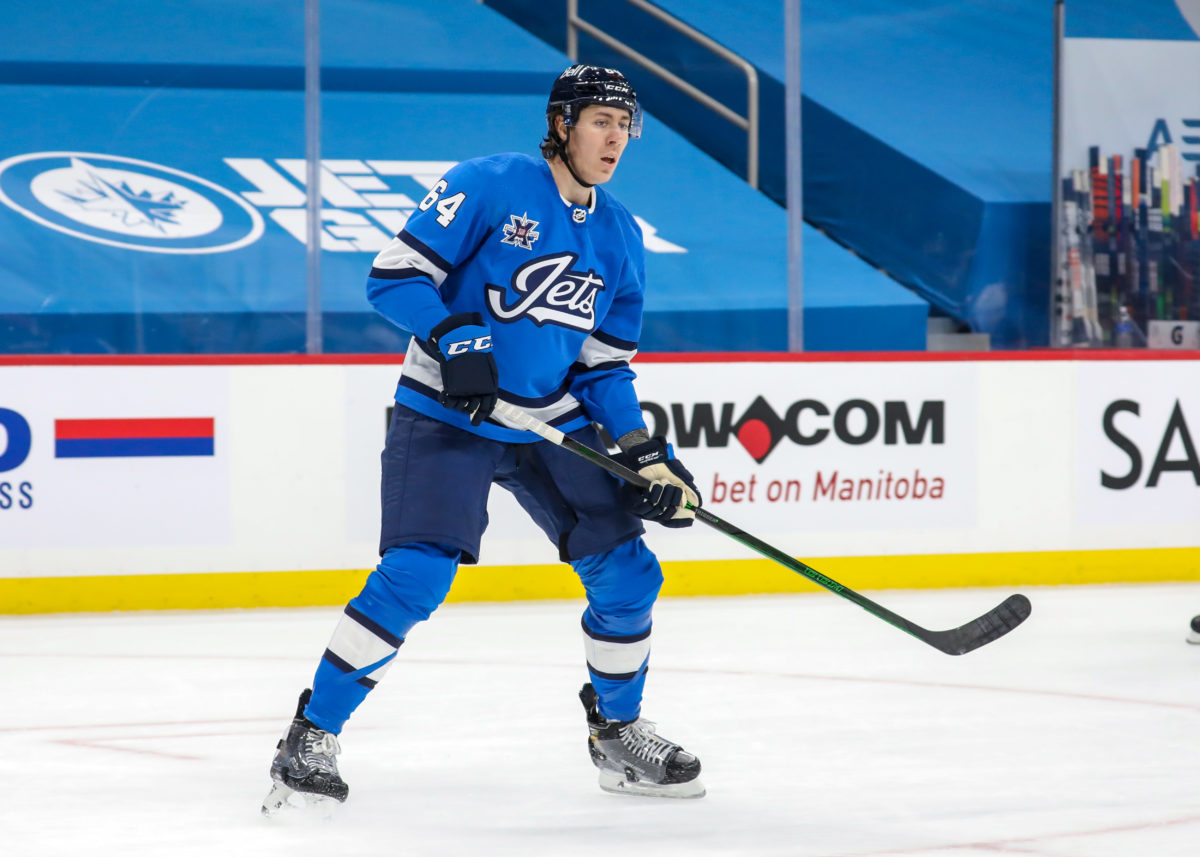 Stanley had one goal and three assists in 37 games and used his improved speed and long reach to his advantage. He was rarely exposed as he skated an average of 13:13, but despite his strong season, he will likely be left exposed to the Seattle Kraken in the NHL Expansion Draft.
#3: 2013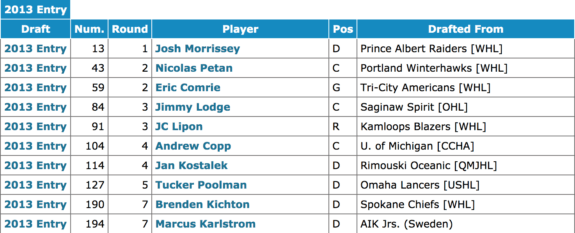 The Jets have gotten good long-term value from the 2013 NHL Entry Draft, in which they made a whopping 10 selections.
With their first-rounder, they selected Josh Morrissey, who plays a top-pairing, shutdown role and is now part of the team's leadership core as an alternate captain. Morrissey really blossomed alongside Trouba, and while he hasn't been quite as effective since Trouba departed, has still recorded 20-plus points in each of the past three seasons and can be relied on to skate 22-plus minutes per night. Thankfully, the Jets have the 13th-overall pick locked up long-term as he signed an eight-year extension in fall, 2019.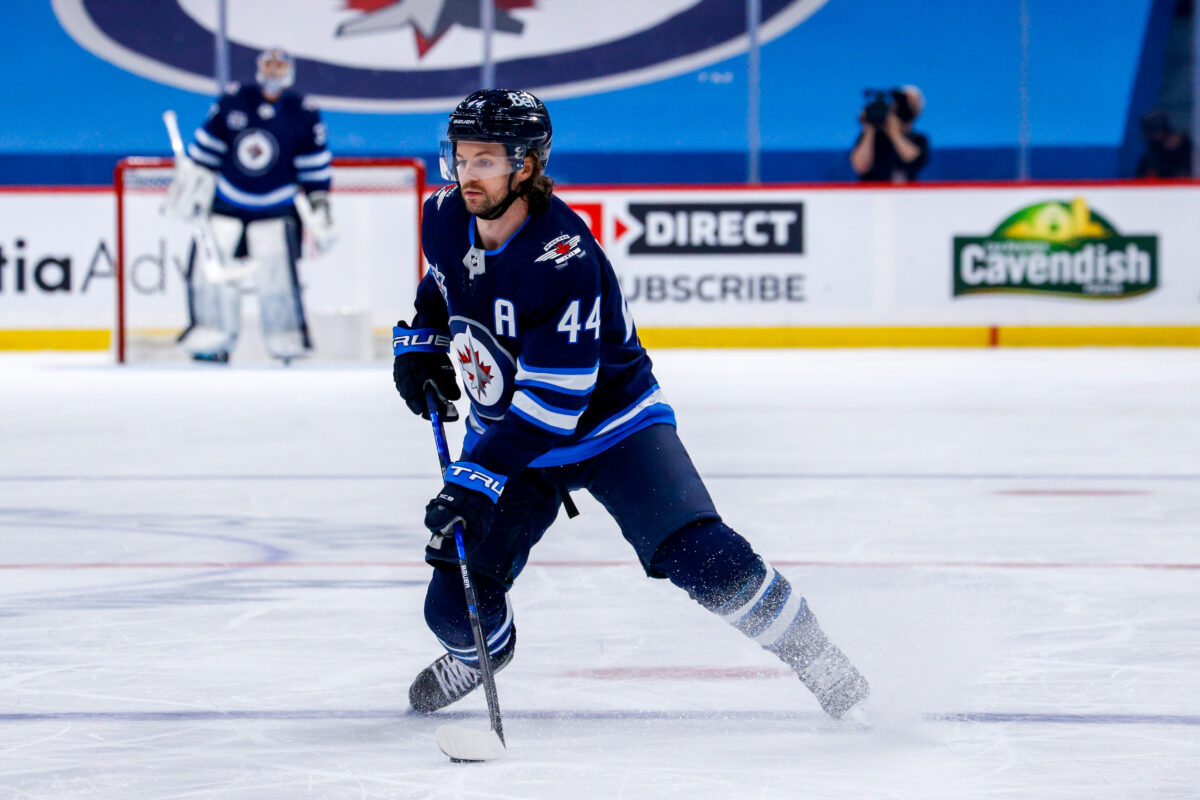 The Jets also snagged a pair from U.S. colleges; intelligent forward Andrew Copp at 104th-overall and defender Tucker Poolman at 127th. by 2018-19, Copp proved himself a play-driving centre and is a key contributor at both even strength — where he showed more offensive flash in 2020-21 — and on the penalty kill.
Poolman finally cracked the Jets full-time in 2019-20 after injuries dogged him the seasons prior, and has now played 120 games with the franchise. He has been at times sturdy, but at times misused in a top-pairing role.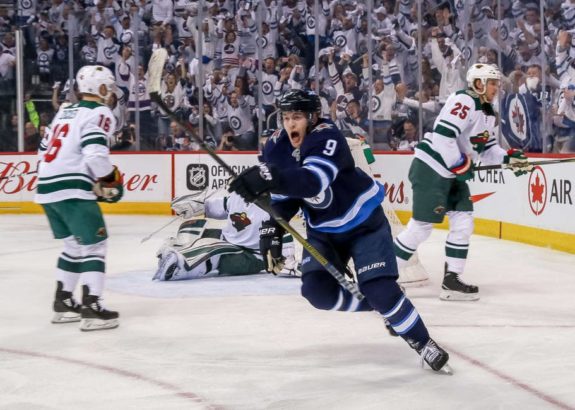 JC Lipon was a Moose mainstay for five seasons, bolstering AHL squad with his feisty, hard-nosed play style, before departing in 2020 to play in the KHL and the SweHL.
Related: Manitoba Moose: 3 Candidates for Their Next Captain
The draft class also features some highly-touted players who didn't pan out; most notably, Nic Petan. The B.C. product had a myriad of chances to make his mark, but was constantly leapt over by other prospects and could never translate his creativity, playmaking skills, and power play prowess into NHL success. The Jets finally ended the Petan saga when they traded him to the Toronto Maple Leafs for Par Lindholm in February, 2019.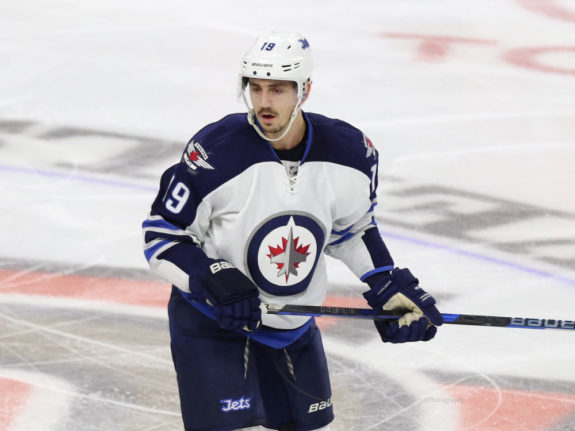 Eric Comrie, similarly, was once considered the netminder of the future, but like Petan, was been vaulted by others; first by Connor Hellebuyck, and then, by Laurent Brossoit. Now in his mid-20s with just nine NHL games under his belt, it's tough to see Comrie as anything more than a reliable AHL goaltender.
He is certainly well traveled: he had a whirlwind 2019-20 season that took him from the Jets, to the Arizona Coyotes, to the Detroit Red Wings, and back to the Jets, and in 2020-21 spent some time with the New Jersey Devils in 2020-21 before once again returning to the franchise the drafted him.
Overall, however, the 2013 draft was pretty good for the Jets; everyone but Marcus Karlstrom at least played in the organization.
#2: 2015

While the 2015 draft once held top spot on this list — and is still a very good one — it doesn't look quite as good as it did a season ago as of the players who seemed would have a big impact on the Jets have moved on or not panned out as well as hoped.
The Jets' first pick, of course, was excellent. The Boston Bruins, possessing picks 14 through 16, inexplicably chose against selecting Kyle Connor with any of them. The Jets were surprised the University of Michigan product was even available at 17th-overall, but happily took him.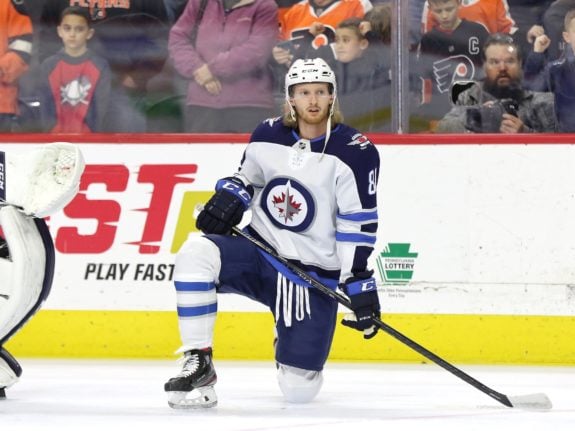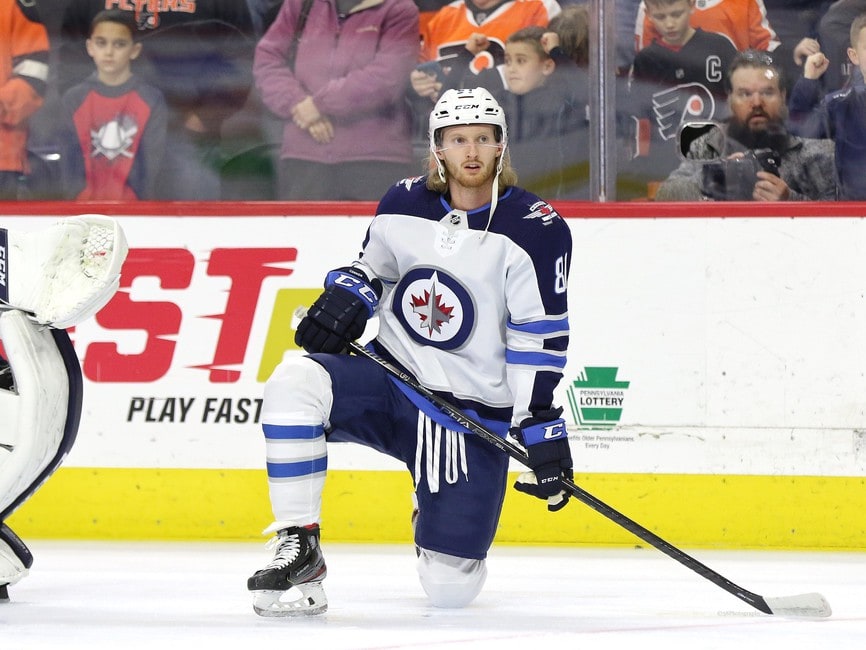 Connor adapted to the NHL game with a rocket ship's pace; he scored 31 goals in his first full season, put up 34 more in 2018-19, and led the team with 38 in 2019-20 and 26 in 2020-21. The consistently dangerous, play-driving, top-six sniper, cashed in big just before the 2019-20 season began by signing a $50 million contract extension and will be a Jet through 2026.
Jack Roslovic, meanwhile, didn't progress as rapidly as his fellow first-rounder. His time with the Jets was roller coaster, a bumpy ride in which he played both top- and bottom-six roles. He struggled to shoulder a role on the top six in 2019-20, but still set career highs in goals with 12 and assists in 17.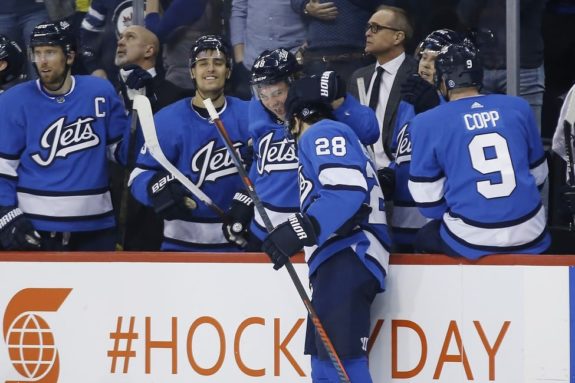 Roslovic, an RFA, held out prior to the 2020-21 season, and was sent to his hometown Blue Jackets in the Laine/Dubois trade. He set a new career-high with 34 points as he was given more ice time and opportunities.
The 2015 draft also proved the Jets' more than capable of funding potential studs in late rounds as the kings of finding studs in late rounds. Mason Appleton, chosen 168th, registered 66 points with the Moose in 2017-18 and was named the AHL's outstanding rookie in the process.
In 2020-21 — after two partial seasons with the Jets — Appleton came into his own as a multi-faceted and useful player, tallying a career-high 25 points in 55 games in a third-line role. He's be a full-time NHLer from now on.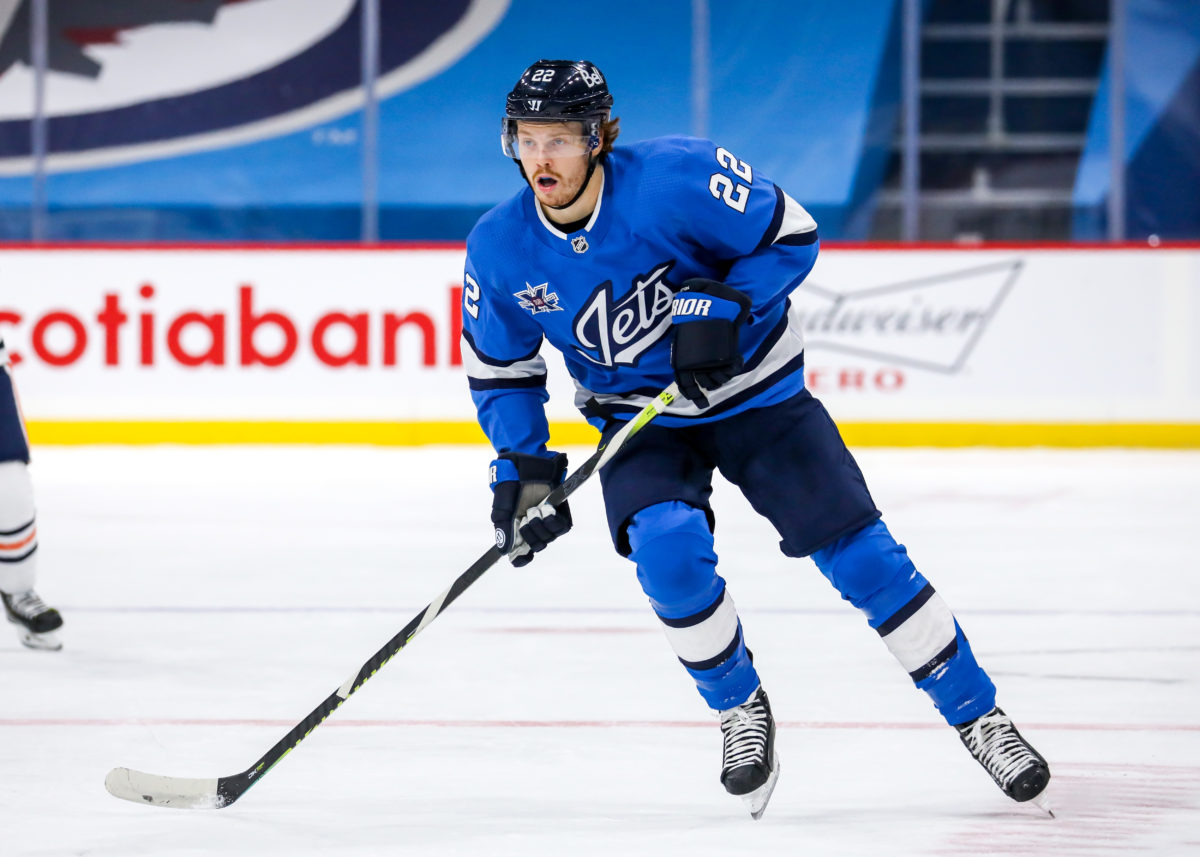 Like Appleton, Sami Niku captured some AHL hardware during his rookie season. He was named the AHL's Outstanding Defenseman for recording 16 goals, 38 points, and a plus-17 rating. The slick-skating Finn played 30 games for the Jets in 2018-19 in a sheltered role and a full-time roster spot in 2019-20 seemed his to lose.
However, Niku's last two campaigns have been rotten and he's been mostly forgotten. In 2019-20 he was in a car crash during training camp and suffered through a number of injuries that limited him to 17 games with the Jets and 18 with the Moose.
Related: Niku Finally Returns to Jets Lineup After Tough 2019
In 2020-21, he struggled early and was pretty much told to take a seat after Stanley emerged, only playing six games all season. It's tough to see where he fits into the plans going forward, and the d-man once considered top-four material will be left exposed to the Kraken.
Meanwhile, the patience the Jets had with Jansen Harkins has paid off. In 2019-20, after establishing a new career-high in points the season prior —Harkins got off to a smoking start with the Moose. He lit up opponents with 31 points in 30 games and was named an AHL All-Star before he got a well-deserved call-up and played 27 games. He recorded two goals and five assists while showcasing an intelligent, hard-working two-way play-style.
Harkins flew a bit more under the radar in 2020-21, recording one goal and one assist in 26 games, but is certainly still on his way to becoming an impactful NHLer.
#1: 2011

The Jets' inaugural NHL Entry Draft used to be number two on our list, but the top two selections keep looking better and better; it's a testament to both courage and collaboration.
Less than a month after True North Sports & Entertainment officially announced they'd purchased the Thrashers, the newly-minted GM went off the board — on the advice of late Jets' superstar and former Barrie Colts' head coach Dale Hawerchuk — and selected Mark Scheifele with his first-ever pick. There was much gnashing of teeth as Sean Couturier seemed the logical choice at number seven.
History vindicates Cheveldayoff's choice. Scheifele has become a core member of the Jets' leadership crew and has blossomed into a bonafide superstar with a tremendous shot, unmatched work ethic, and commitment to continual improvement. He's got 201 goals and 306 assists for 507 points in 575 career games; the 28-year-old will be a number-one centre and perennial point-per-game guy for the next decade.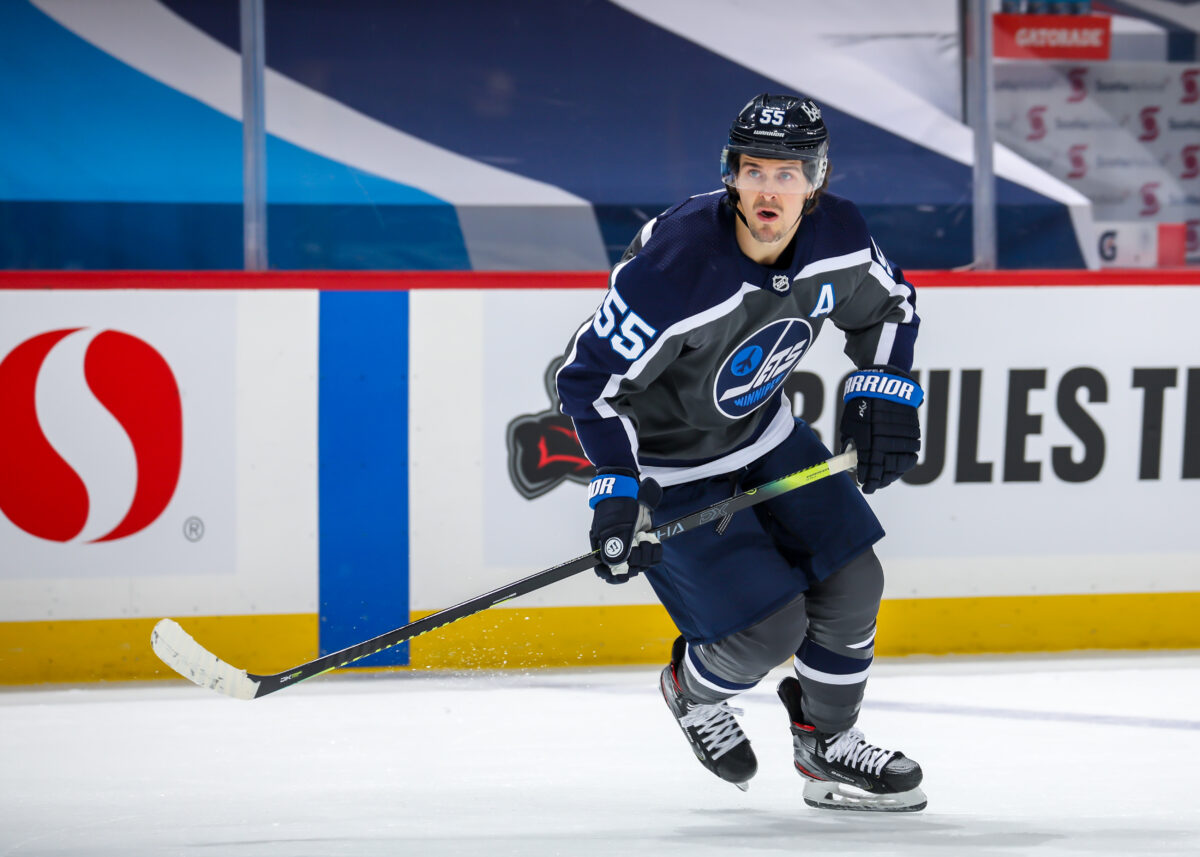 Cheveldayoff's second-ever pick was similarly successful: he took truculent, hard-checking power-forward Adam Lowry. Lowry, like Scheifele, has been a key contributor to the Jets' success over the past four seasons especially, and can be relied on to win face offs and bring a team-first attitude to the locker room. The Jets locked him up to a new five-year deal in April, 2021.
Related: Jets Get Steal of a Deal With Lowry Extension
The trend did not continue with Cheveldayoff's final five selections thereafter, however. The players selected — Brennan Serville, Zach Yuen, Austen Brassard, Jason Kasdorf, and Aaron Harstad, combined to play in only one NHL game (it was goaltender Kasdorf, who made a start for the Buffalo Sabres in 2015-16 after he was sent there as part of the Evander Kane trade.)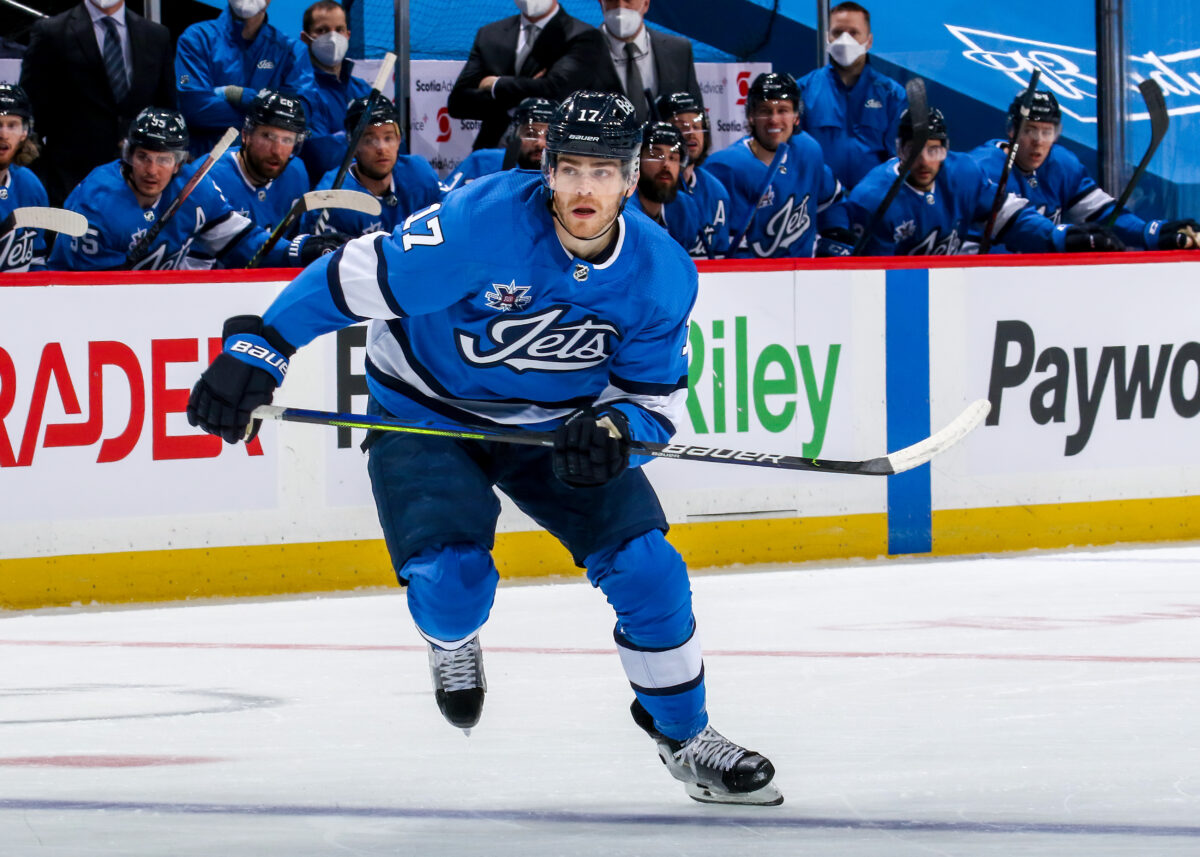 However, the fact Cheveldayoff had the guts to go off the board with his first-ever pick — an incredible decision, in hindsight — and that his first two picks are two of his teams' best centres to this day, gives the 2011 the top spot.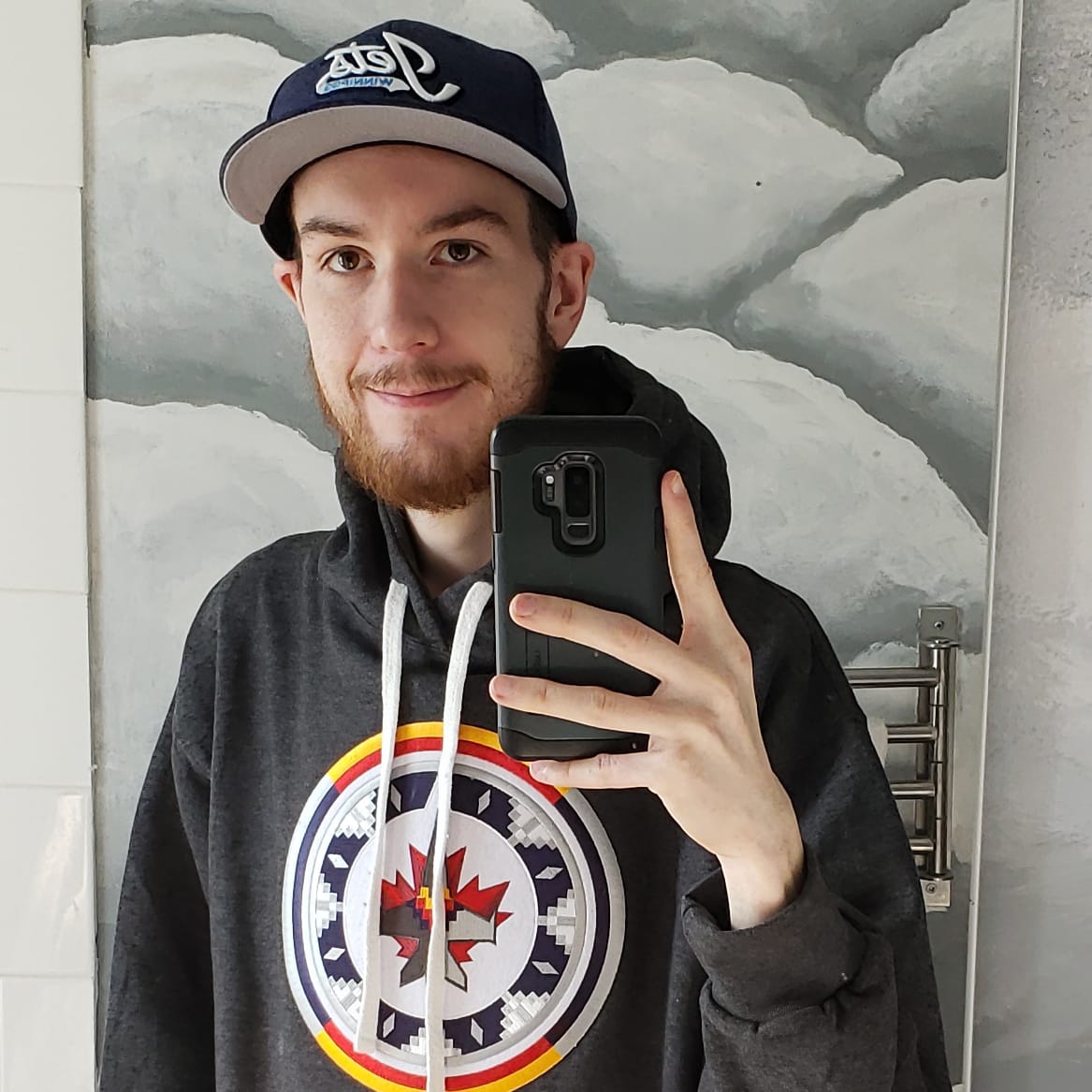 Declan Schroeder is a 27-year-old communications specialist and freelance journalist in Winnipeg, Manitoba. He holds a diploma in Creative Communications with a major in journalism from Red River College and a bachelors in Rhetoric and Communications from the University of Winnipeg.
Deeply rooted in the city's hockey culture, the original Jets skipped town when he was two and the 2.0 version came onto the scene when he was 17.