The Winnipeg Jets had high hopes when they acquired Paul Stastny at the 2018 trade deadline. It's doubtful even they imagined him hitting these heights, however.
With 15 points in 13 playoff games and a two-goal performance in the Game 7 victory over Nashville, Stastny has justified his high pricetag in a way few deadline rentals ever do. His play has helped propel the Jets to the conference finals for the first time in the city's history.
A first-round pick and a promising prospect is no small price to pay for any player. For Winnipeg, whose first-round picks have almost universally been golden, it's an even steeper price than for most teams. Yet Stastny has proven worth it.
In the regular season, Stastny filled a major void in the Jets forward core. In the playoffs, the man some are calling the new Mr. Game 7 made the Jets brass look brilliant for acquiring him.
Paul Stastny scored a pair of goals and added an assist to lead the Jets to a 5-1 victory over the Preds in Game 7.

He's your @GatoradeCanada Performer of the Night! #CoolAsIce pic.twitter.com/GjWdz4PbNS

— Sportsnet (@Sportsnet) May 11, 2018
Scrolling through the list of previous deadline day acquisitions, those acquired as rentals rarely prove worth their price tag. The list of those who fell flat or proved too costly for their meager production is long and storied. Stastny appears to be an exception.
Reflecting on other trade deadline moves this year, there's no doubt Stastny is the cream of this season's crop. Tampa Bay has gotten a great deal out of Ryan McDonagh and J.T. Miller, no question about it. Yet both those players combined have fewer playoff points and goals than Stastny.
Rick Nash and Evander Kane, with Boston and San Jose respectively, were solid pickups. Yet both of their teams are now packing their bags while the Jets play on and hold a 1-0 lead over the Vegas Golden Knights in the Western Conference Final.
Derick Brassard, with Pittsburgh, was a player the Jets themselves coveted at one time. Oddly enough, Vegas reportedly helped block that deal to Winnipeg, which they may now be regretting as it forced the Jets to pick up Stastny.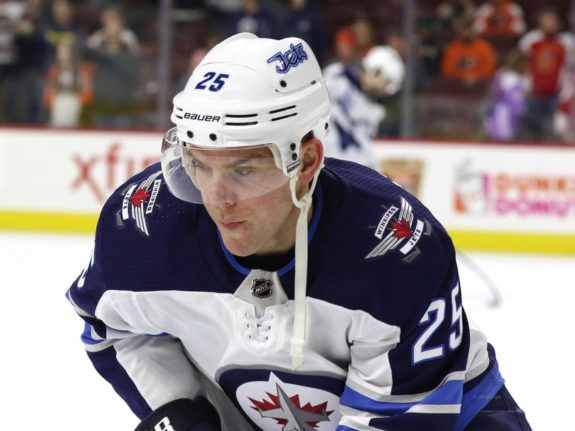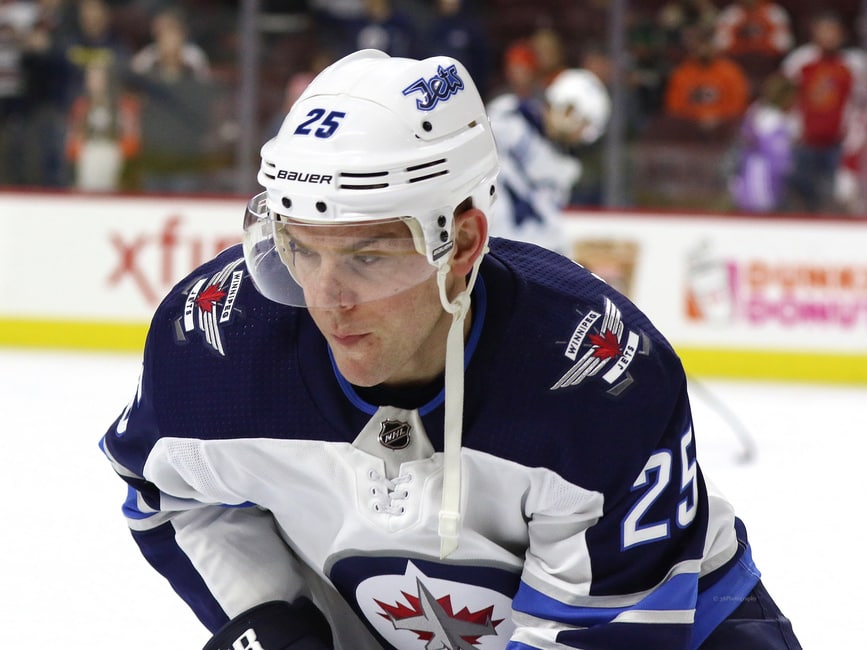 In regards to years past, almost every Stanley Cup winner has made trades, but few enough can lay their success at the feet of a massive deadline trade. The Jets, as of now, owe a lot of their success to the one they made.
So where does Stastny rank among his fellow trade deadline movers? He's the best this year, as we've seen. Might he also be the best in the last decade or so?
Stastny Following After Marian Gaborik
When talking about important trade deadline deals, one name who always comes to mind is Rob Blake. Blake went from Los Angeles to Colorado in 2001. Without Blake's 19 points in 23 playoff games. it's doubtful the Avs win the Stanley Cup that year.
If we'd like to go a little more modern, however, there's no contest between Marian Gaborik and his peers. After shifting from Columbus to Los Angeles, Gaborik led the 2014 playoffs in goals with 14 and collected his first Cup in the process.
There's not much doubt Stastny is the best deadline pickup since then. Martin St. Louis had a pretty big impact on the New York Rangers that same year with 15 playoff points, but Stastny has equaled those totals in 12 fewer games.
There has never been a better trade deadline acquisition than Paul Stastny.

All made possible by one late-night phonecall from #NHLJets' captain Blake Wheeler.

— Carter Brooks (@CBrooksie84) May 11, 2018
It's entirely possible that Stastny surpasses Gaborik's totals as well. He's unlikely to lead the league in goals (Mark Scheifele appears to be the runaway favorite on that count) but he could and likely will beat his 22 points if the Jets go any deeper.
Scroll a little further through the list of deadline deals and the next biggest pickup is Jeff Carter. The Kings have done excellent work picking up players at the deadline. While Carter wasn't a rental, he did put up 25 playoff points that year.
The Pittsburgh Penguins got a great deal out of Marian Hossa and Bill Guerin respectively in their back-to-back Cup Final appearances in 2008 and 2009. Hossa torched the scoresheets with 26 points in 20 playoff games, but couldn't lead the Pens to the Cup. Guerin was signed in more of a supporting role.
The stats tell a huge part of the story and they, along with the Stanley Cup rings, say Stastny has a long way to go before catching the like of Carter and Gaborik. Stastny's impact, however, is undeniable. His veteran presence, along with that of other veterans, has the Jets where they are today.
Where they are today is uncharted territory for the franchise. They're just three wins away from the Stanley Cup Final and have all the momentum following a convincing game one win in which they allowed just 21 shots against. Stastny is a huge part of that.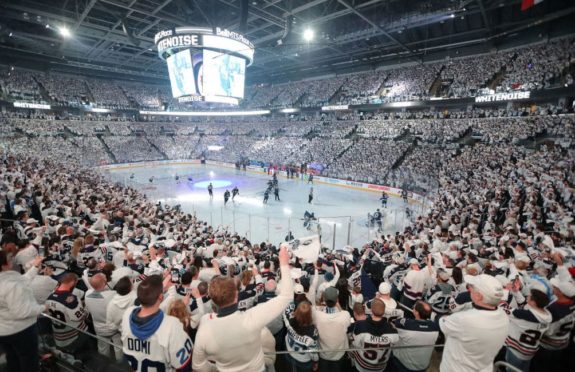 After facing their toughest test yet in Nashville, Winnipeg is seen by many as the overall favorite. It's hard to argue. They posted the best regular season record of any remaining team. Their defense is deep and physical. Their goaltending is superb.
And their forwards? Well, their forwards were always a source of strength. Now the perfect mix of youthful enthusiasm and veterans like Stastny has them in reach of history on top of the history they've already made. If Stastny can help carry them the rest of the way, his place in that history will be that of the best deadline rental of the last decade.
Now the only question left to answer is this: will Stastny prove to be a rental after all? He looks awfully good in that Jets sweater…
A long time hockey fan and player from Winnipeg, Manitoba. Play-by-play man with the SJHL's Estevan Bruins. Graduate of Red River College's Creative Communications program with a major in journalism. Former PxP man for the University of Manitoba Bisons. Lover of all things Jets and Avs related and always looking for a good hockey debate.