What's The Grind Line? Apart from the once-famous line of Kris Draper, Kirk Maltby, and either Joe Kocur or Darren McCarty, The Grind Line is also The Hockey Writers' weekly column about the Detroit Red Wings. Jacob Messing and Tony Wolak are the muckers who make up THW's forechecking unit and sound off on Red Wings topics.
---
Detroit Red Wings general manager Ken Holland expressed openness to bringing in a new body to bounce ideas off of and could dip into management free agency this summer for assistance.
In recent years, Holland has lost front office staff including Jim Nill (Dallas Stars), Steve Yzerman (Tampa Bay Lightning) and Ryan Martin to a lesser extent as GM of the Grand Rapids Griffins. Add in the loss of former coach Mike Babcock (Toronto Maple Leafs), whose experience and knowledge was well-respected by Holland and it seems the Red Wings GM is on an island by himself.
Holland was inked to a two-year contract extension at season's end as ownership placed confidence in him to see the rebuild through. This week, The Grind Line takes a look at suitors Holland could bring in for an advisory role, one he could potentially be showing the ropes to as the Red Wings future GM, similar to Toronto.
Tony Wolak: A Major Junior Ace
While Holland makes most of the Red Wings' player personnel decisions, he does have the input of several knowledgeable people to consider as well. Adding a few more viewpoints wouldn't create a "too many cooks in the kitchen" scenario, but instead, better diversify Detroit's front office.
Presently, the likes of Martin, Kris Draper, Tyler Wright, Dan Cleary, Mark Howe and Jiri Fischer weigh in on roster development strategies. To many, this seems like "the old boys club" of former players pitching strategies that worked during their day. That's just not the case, though. For one, Martin is a former lawyer who manages the salary cap. In addition, Draper and Cleary have pushed for more forward-thinking approaches. Fischer leads Detroit's diamond-in-the-rough scouting– tracking players who were once passed over in the draft, but have improved since (i.e. Libor Sulak).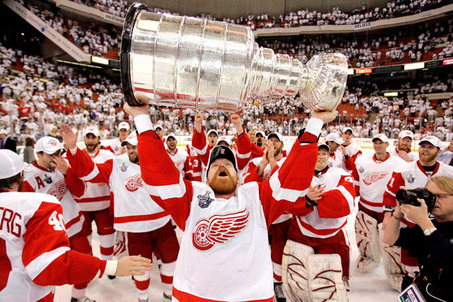 Though there is some diversification now, there's more work to be done. And while the Maple Leafs seem like the enemy now, there's a lot to be learned from their roster and front office overhaul under Brendan Shanahan.
It was a costly endeavor, but Shanahan brought in the best hockey minds to elevate the Leafs from mediocrity. Babcock, Lou Lamoriello, Kyle Dubas, Mark Hunter and Sheldon Keefe are all well-respected around the hockey world and came to Toronto with different viewpoints and levels of experience. Having a similar setup in Detroit could improve their draft preparation and prospect development processes.
Related: The Grind Line: 5 Reasons for Detroit Red Wings Optimism
Bringing in someone from the Canadian Hockey League (CHL) level—such as Warren Rychel—could help Detroit hit on more draft picks thanks to his extensive major junior background. Last spring, Rychel was reportedly perused by the Colorado Avalanche. His influence would provide Holland and Wright with better information ahead of draft day and allow the Red Wings to hit on a few more late-round steals.
Report: Warren Rychel has talked with Avalanche about joining front office https://t.co/nHkkW2xpcM

— NHL on NBC Sports (@NHLonNBCSports) June 8, 2017
In addition, having one or two quality hockey minds dedicated to improving player development would be greatly beneficial. Detroit's goaltending nightmare is a prime example of their need to hire such people for their front office. Once his playing days are over, Ben Scrivens would be an excellent "traveling goalie coach" to go around and work with prospects at their respective major junior, college, or minor league teams. Similar personnel would be needed for forward and defense prospects as well.
Jacob Messing: Nick Lidstrom
When Yzerman retired in 2006, he quickly joined the Red Wings front office as vice-president and was rumored to be the future GM of the team. The Red Wings remained annual contenders at the time, which meant Holland had the utmost job security.
Yzerman left the team in 2010 when he was named GM of the Tampa Bay Lightning. He's been among the most impressive GM's in that time with savvy trades, team-friendly contracts and an ability to find talent everywhere. Holland can't lose a manager of that caliber again.
Enter Lidstrom, who, since retiring in 2012, has maintained distance from a significant role with the team (he currently does some scouting in Sweden), stating his enjoyment of retirement and being back home in Sweden as deal breakers. Babcock offered him an assistant coaching role and since then, rumors of him joining the front office have been plenty.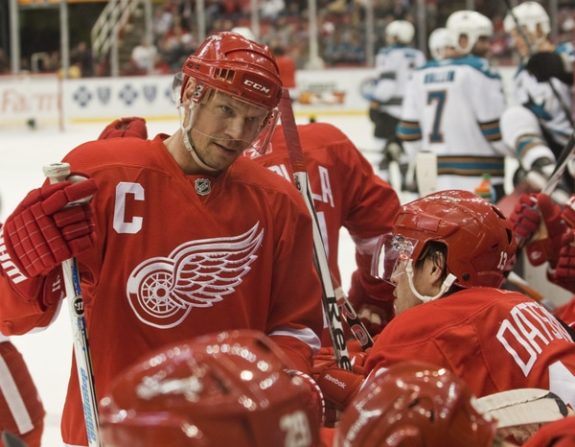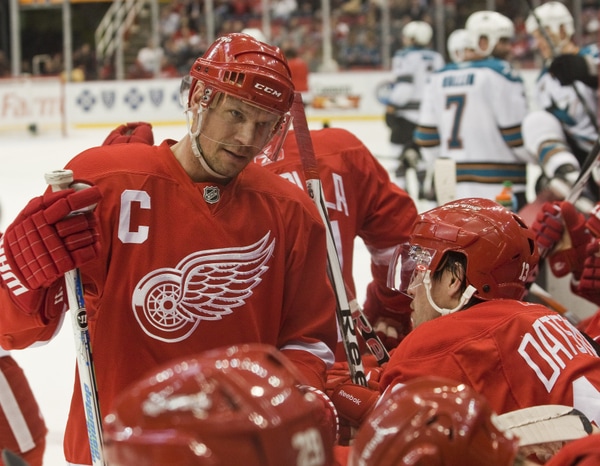 During his career, Lidstrom was one of those players that was touted for his hockey mind and understanding of the game, two important factors in being an NHL GM. Across the league, "recent" retirees hold front office jobs everywhere.
The business side of hockey isn't for everyone, capable or not, but Holland would certainly earn some brownie points from Red Wings fans if he were to persuade Lidstrom to return to the team in a larger role. Lidstrom would bring a fresh perspective and a plethora of experience in evaluating defensemen, a weakness in the organization over the past several years.
Red Wings fans won't be quick to admit it, but over the past two seasons (think short-term for a moment), Holland has done a modest job in planning the team's future. In recognizing the team is truly taking a step back, Holland has hoarded draft picks, seen promise from youth and is one of a few teams that doesn't cringe at the player lost to Vegas in the expansion draft last summer.
He would certainly have some tricks and knowledge to pass onto Lidstrom, who could then take over the Red Wings in two years when Holland's extension ends and he earns a natural promotion.