When Winnipeg Jets general manager Kevin Cheveldayoff acquired Paul Stastny at the trade deadline, the general consensus was that he was the quintessential "rental" — one that turned out quite well for the Jets. But can he be more than that?
Going into the offseason, one of Cheveldayoff's main quandaries will be whether he has the greenbacks to go after Stastny and plant him in the middle of his second line for years to come.
Stastny Open to Re-Signing With Jets
A discussion on whether the Jets can afford Stastny would be pointless if he didn't want to stay in Winnipeg. It's a cold, unforgiving city without some of the extra perks one can glean from playing in other markets. Obviously, Winnipeg doesn't have as much nightlife as bigger cities such as New York or beautiful beaches like Florida does.
However, Stastny recently told Winnipeg media he is open to returning to the Jets, saying coming to Winnipeg "made the game that much more fun again" and that it was the best decision of his career to waive his no-trade clause.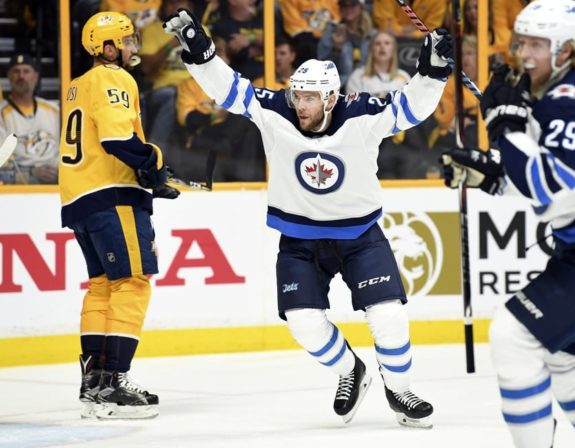 He posted 13 points in 19 regular-season games plus 15 more in 17 playoff games, and he found quick chemistry with prolific young guns Patrik Laine and Nikolaj Ehlers. In so doing, he added yet another dimension to the Jets' already multi-faceted and dangerous offense.
Money Matters
Finding enough money to entice Stastny won't be easy. The Jets currently have $54.4 million dollars committed for next season, which gives them roughly $25 million to work with.
However, there are several restricted free-agent youngsters Cheveldayoff needs to ink before he can shift the focus to re-signing Stastny. Simply put, the Jets' GM owes a lot of dudes a lot of dollars. Stastny understands this and knows the Jets' brass will target homegrown guys first.
Jets GM Kevin Cheveldayoff has mentioned sharpening his pencil a number of times today. He's gonna have to with all the contract work he has to get done this summer. #NHLJets

— Dave Minuk (@ICdave) May 22, 2018
"We all know there are a lot of players who need to be signed here," Statsny said. "There's not just one person. When you have success like this, a lot of guys need to get rewarded. And you've got to take care of those young guys first. Those guys really earned it. We'll talk with Chevy down the road."
Hellebuyck Will Get Big Bucks
The first man to be paid will likely be Connor Hellebuyck. The 25-year-old goaltender was signed to a one-year, "ship up or ship out" deal prior to the 2017-18 season and wasn't even slated to be the starter. He shattered all expectations and had a 44-win, Vezina-calibre campaign, acting as the cornerstone for the Jets' success.
Hellebuyck is obviously not going settle for a modest, short-term bridge deal now. He's going to cash in big time (and deservedly so). He will likely command $5 million per year — if not more.
Defensemen and Depth Forwards Will Get Payday, Too
Jacob Trouba and Josh Morrissey, the pair of defensemen who were often tasked with shutting down opponents' top players this year, are also both restricted free agents.
It's been two years since Trouba's infamous 2016 holdout. He's now committed to Winnipeg and wants to sign a long-term deal.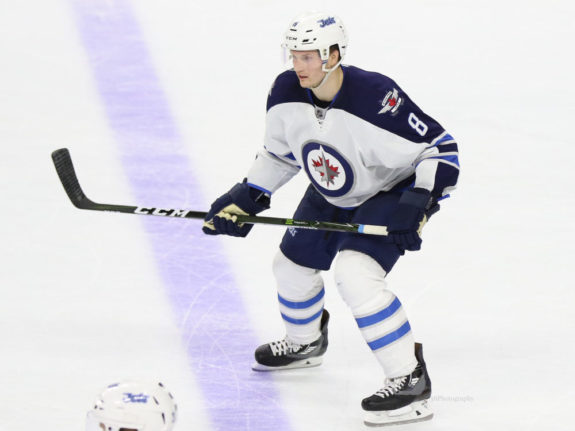 "(Trouba has) done enough to earn a long-term pact and join the likes of Morgan Rielly, Colton Parayko and Seth Jones in the $5-million-plus range," Matt Larkin of The Hockey News wrote recently.
Morrissey, too, has become a big part of the Jets' present and future. While he won't elicit as handsome a salary as his partner, one could conservatively estimate that the steady blueliner's salary will at least double, if not triple, landing him in the $2-million to $3-million-per-year range.
Moving to depth forwards, half of the Jets' bottom-six are unsigned. Adam Lowry, Joel Armia, and Brandon Tanev will chew up cap space as well — probably between $1.5 million and $2 million each.
If you've been doing the math in your head as you go, that's about $19 million committed. That figure doesn't factor in players who are less of a guarantee — but still a possibility — to be back in Jets colours come October, such as Marko Dano, Tucker Poolman, and Joe Morrow.
Stastny Will Be in High Demand
Stastny, an unrestricted free agent, is free to go wherever he pleases this offseason. He'll be sought after: the field of UFA centres is looking like it'll be a bit bare come summertime. 
The 32-year-old veteran of 12 NHL seasons is one of the best options available for teams looking to bolster their top-six. John Tavares is the belle of the free-agent ball, but his asking price could scare away potential suitors. Joe Thornton will be 39 years old by the time the puck drops on the 2018-19 season and was limited to 47 games as he suffered a knee injury. Tyler Bozak is only debatably a top-six forward.
Several squads will certainly be seeking Statsny out, and he knows he can charge whatever the market will bear for his services.
How Much is Stastny Worth?
Statsny is coming off a five-year deal worth $33 million, an average of $6.6 million per year. He could command a similar figure this time around based on the factors at play. He'll be looking for a long-term deal to take him all the way to retirement.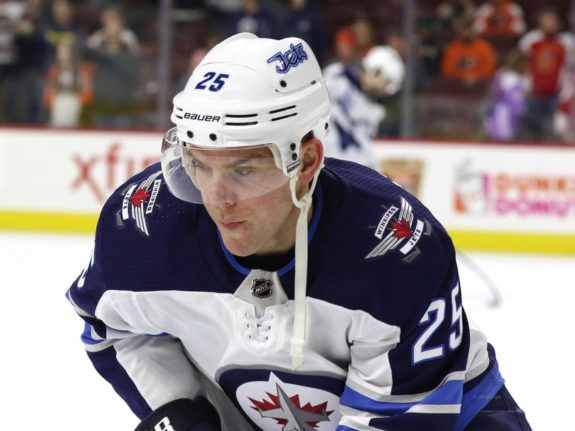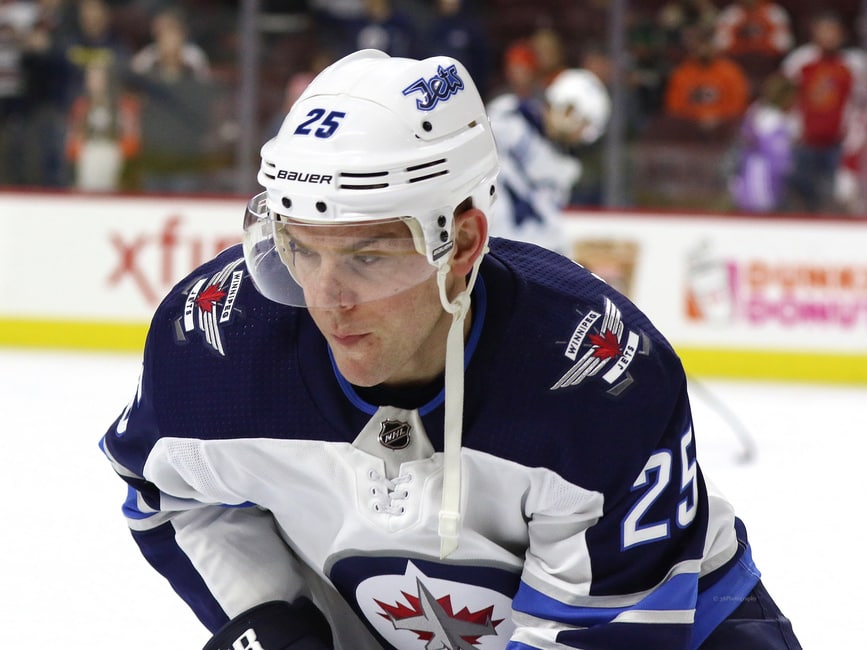 If Statsny does command $6 million-plus, the Jets may be hard-pressed to come up with the scratch to sign him, given the $20 million they will likely be spending on their aforementioned in-house talent.
Obviously, Statsny likes Winnipeg and enjoyed finishing his season with the Jets. However, it's doubtful the city, the hockey culture, or the organization — regardless of the fact that it's poised to be a strong Stanley Cup contender for the next several seasons — made enough of an impression in three months for him to give the Jets a "hometown discount." Winnipeg isn't his hometown, after all.
You Can't Always Get What You Want
Even if Stastny has played his last game for the Jets, the trade should be considered a win. He was about as good as a "rental" could be. He was a key contributor in both the Jets' final quarter of their historic regular season and their deep playoff run. Perhaps just as importantly, the Jets' acquisition of Stastny communicated to the fan base, in the clearest possible terms, that the organization was done being patient and ready to compete in the present.
If the Jets can't re-sign Stastny, the two sides will part amicably — like two people in a relationship that could have worked out if the circumstances were a little different. It's truly just a numbers game. Sometimes you just can't afford to fill your entire wish list.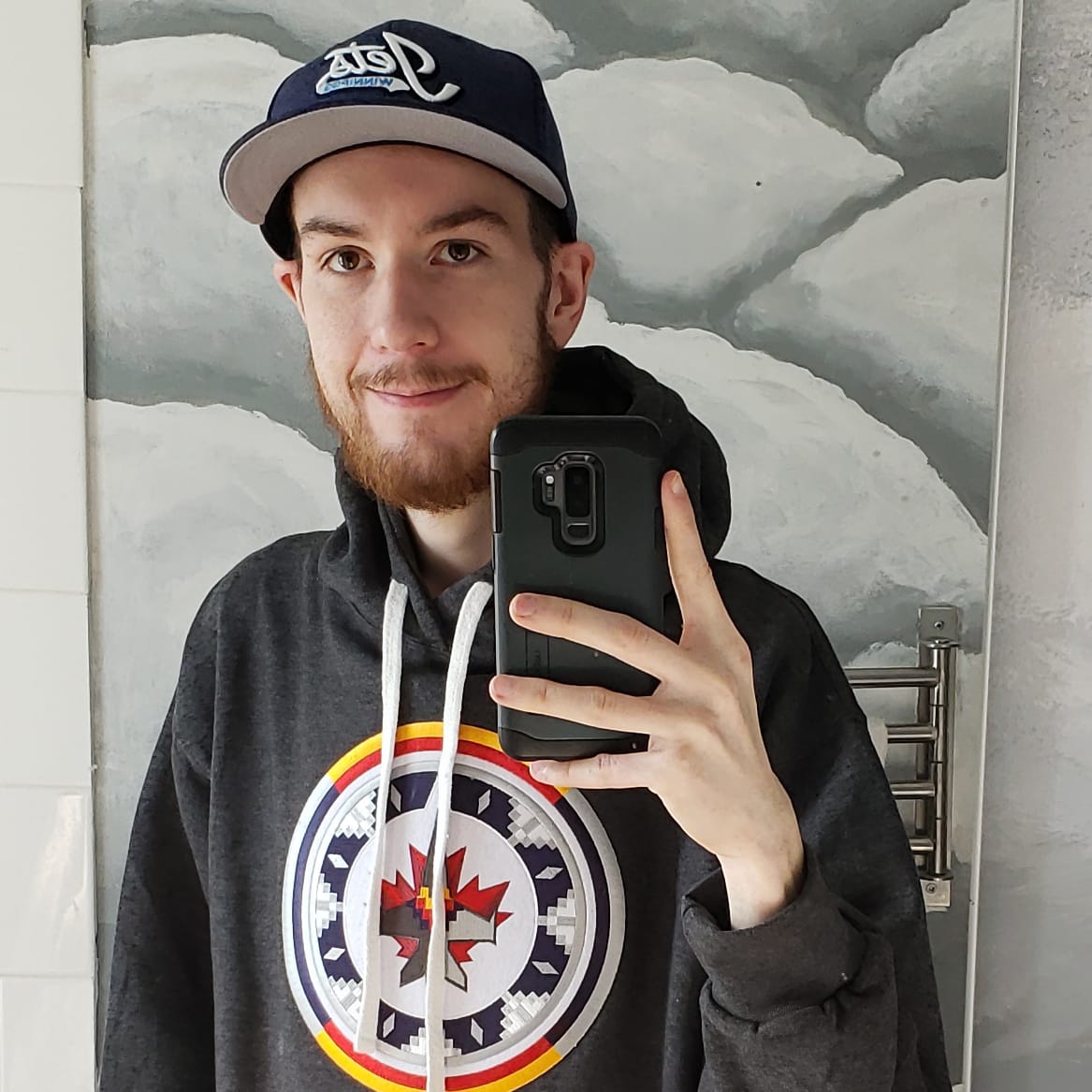 Declan Schroeder is a 27-year-old communications specialist and freelance journalist in Winnipeg, Manitoba. He holds a diploma in Creative Communications with a major in journalism from Red River College and a bachelors in Rhetoric and Communications from the University of Winnipeg.
Deeply rooted in the city's hockey culture, the original Jets skipped town when he was two and the 2.0 version came onto the scene when he was 17.