Born:
July 16, 1983
Draft:
2002 Blackhawks, 54th Overall
Hometown:
Winnipeg, MB, CAN
Position:
D
Known For:
Norris Trophy Winner
(2009-10; 2013-14)
Shoots:
Left
National Team:
Canada
Current Status:
Retired
Duncan Keith (born July 16, 1983) is a Canadian former professional ice hockey defenceman who played 17 seasons in the National Hockey League (NHL) for the Chicago Blackhawks and Edmonton Oilers. He is a three-time Stanley Cup champion with the Blackhawks in 2010, 2013 and 2015. In 2017, Keith was named one of the "100 Greatest NHL Players" in history.
Following his freshman year at Michigan State University, Keith was selected in the second round, 54th overall, by Chicago in the 2002 NHL Entry Draft. After splitting the next year between Michigan State and the Kelowna Rockets of the Western Hockey League (WHL), he spent two seasons with the Norfolk Admirals of the American Hockey League (AHL). In 2005–06, he played his NHL rookie season with the Blackhawks. Four years later, he won the James Norris Memorial Trophy as the NHL's best defenceman and helped the Blackhawks to the Stanley Cup in 2010. Keith won a second and third Stanley Cup with the Blackhawks in 2013 and 2015, respectively. He also received the Conn Smythe Trophy in 2015 by a unanimous vote.
Keith is an international gold medallist with Team Canada at the 2010 Vancouver and 2014 Sochi Winter Olympics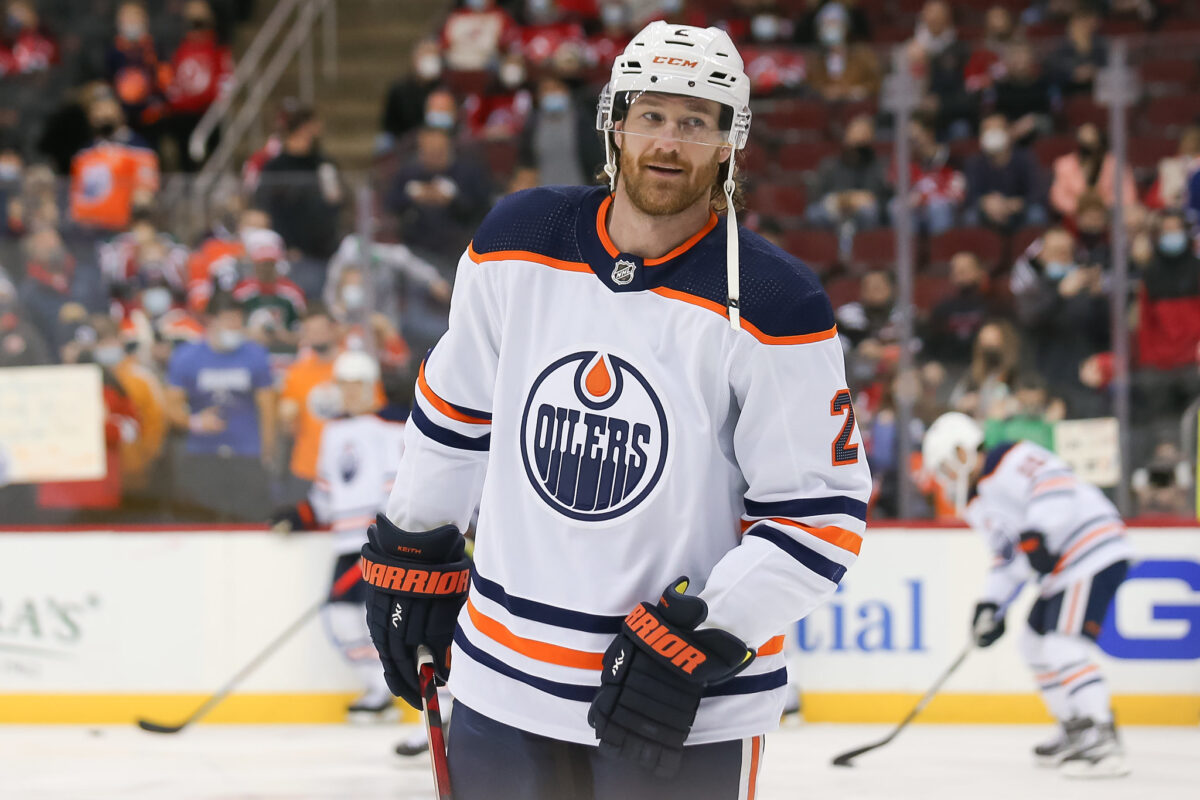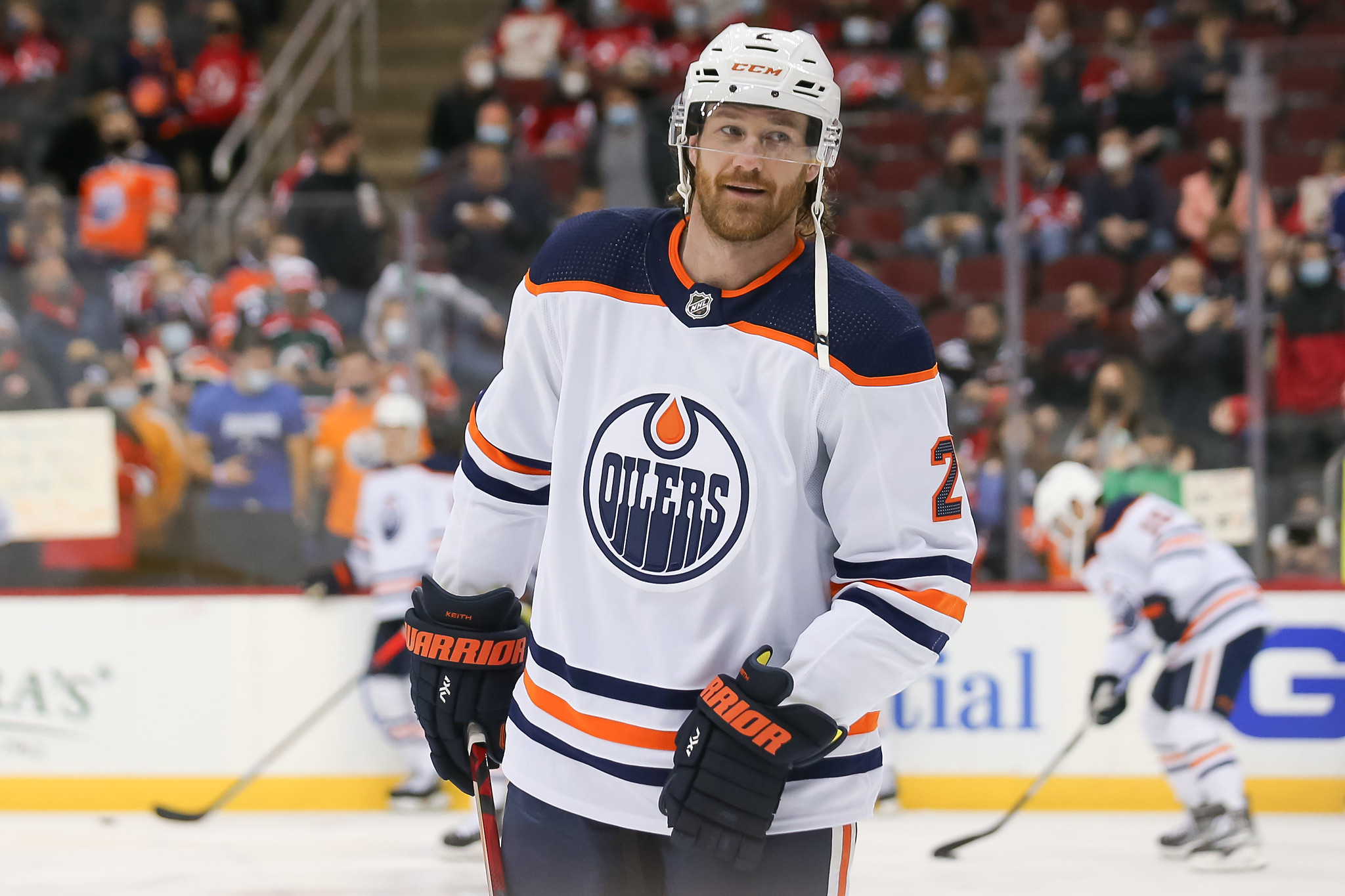 Duncan Keith Statistics
Trade Tracker
Deeper Dive
Achievements
BCHL (Interior) Best Defenseman — 2000-01
BCHL (Interior) First All-Star Team — 2000-01
WHL Champion — 2002-03
NHL All-Star Game — 2007-08
World Championship Silver Medal — 2007-08
Big Double Club — 2009-10
NHL Best Defenseman (Norris Trophy) — 2009-10
NHL First All-Star Team — 2009-10
NHL Playoffs Most Assists by Defenseman (15) — 2009-10
NHL Stanley Cup Champion — 2009-10
Olympic Gold Medal — 2009-10
NHL All-Star Game — 2010-11
NHL Highest ATOI (26:53) — 2010-11
NHL Highest ATOI (26:53) — 2011-12
World Championship Most Assists by Defenseman (10) — 2011-12
World Championship Most Points by Defenseman (11) — 2011-12
World Championship Top 3 Player on Team — 2011-12
NHL Stanley Cup Champion — 2012-13
NHL Best Defenseman (Norris Trophy) — 2013-14
NHL First All-Star Team — 2013-14
NHL Most Assists by Defenseman (55) — 2013-14
Olympic Gold Medal — 2013-14
NHL All-Star Game — 2014-15
NHL Playoffs Best Plus/Minus by Defenseman(+16) — 2014-15
NHL Playoffs Most Assists (18) — 2014-15
NHL Playoffs Most Assists by Defenseman (18) — 2014-15
NHL Playoffs Most Points by Defenseman (21) — 2014-15
NHL Stanley Cup Champion — 2014-15
NHL Stanley Cup Clinching Goal — 2014-15
NHL Stanley Cup MVP (Conn Smythe Trophy) — 2014-15
NHL All-Star Game — 2016-17
NHL Second All-Star Team — 2016-17
Alternate Captain (Blackhawks) — 2007-2021
Sources