The Conn Smythe Trophy is awarded annually to the most valuable player (MVP) during the NHL's Stanley Cup playoffs. It is named after Conn Smythe, the longtime owner, general manager, and head coach of the Toronto Maple Leafs. Each year, at the conclusion of the final game of the Stanley Cup Final, members of the Professional Hockey Writers' Association vote to elect the player deserving of the trophy. The trophy is handed out prior to the presentation of the Stanley Cup by the NHL Commissioner and only the winner is announced, in contrast to most of the other NHL awards which name three finalists and are presented at a ceremony.
Unlike the playoff MVP awards presented in the other major professional sports leagues of the United States and Canada (the Super Bowl MVP, the NBA Finals MVP, the MLS Cup MVP and the World Series MVP), the Conn Smythe is based on a player's performance during the entire NHL postseason instead of just the championship game or series.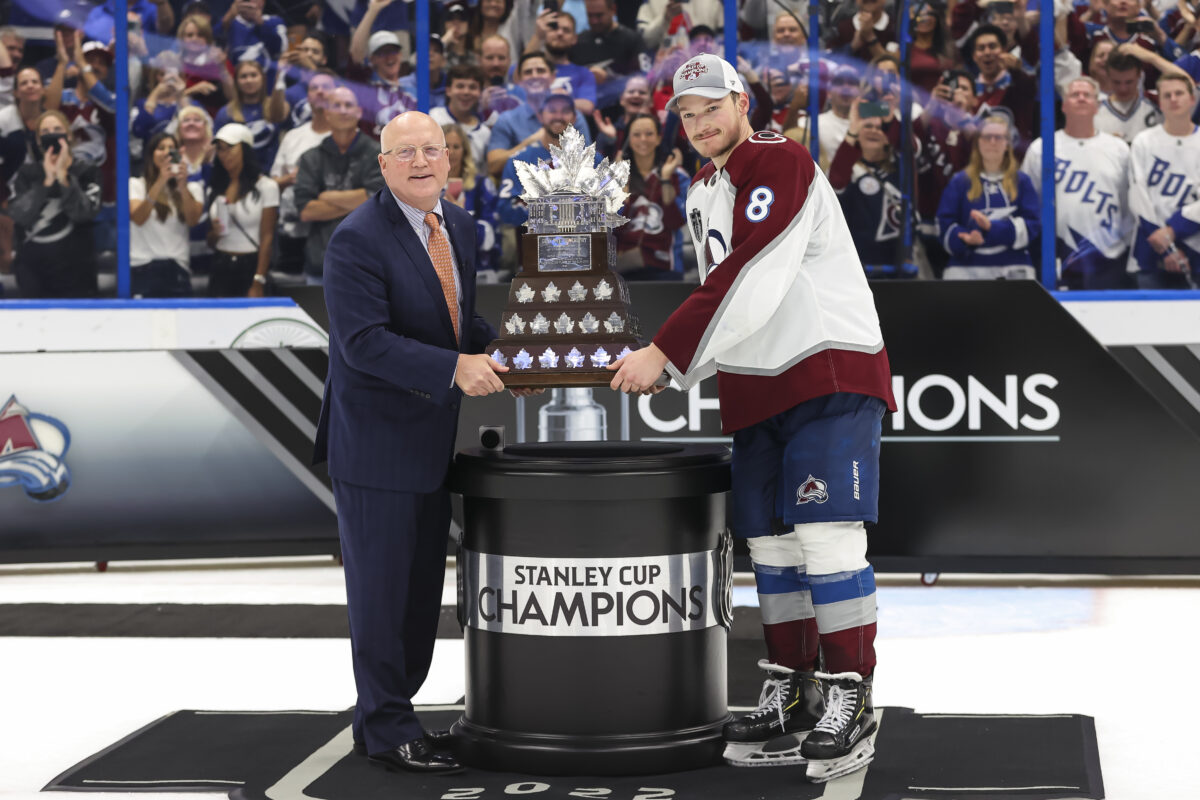 Can the Conn Smythe Go to a Player on a Losing Team?
Yes – but rarely. It's only happened five times in the 50+ year history of the trophy and no times since J.S. Giguere in 2003.
These are the losing team Smythe winners:
Quick Hits
Brian Leetch and the Road to the 1994 Conn Smythe
---
Should We Really Be Booing Bettman
Conn Smythe Trophy Winners
Some History
The Conn Smythe Trophy was introduced in 1964 by Maple Leaf Gardens Limited to honor Conn Smythe, the former owner, general manager and coach of the Toronto Maple Leafs and a member of the Hockey Hall of Fame as a builder. The centerpiece of the trophy is a stylized silver replica of Maple Leaf Gardens, the arena built under Smythe's ownership of the Maple Leafs, and their home from 1931 to 1999. Backing the arena replica is a large silver botanically-accurate maple leaf. The arena replica and leaf are set atop a square wooden foundation, the front of which bears a dedication plaque. Additional tiers below the foundation, sloping outward, contain maple leaf-shaped plates bearing the inscriptions of the winners' names.
The base of the Conn Smythe Trophy has been expanded twice over the years to accommodate more winners.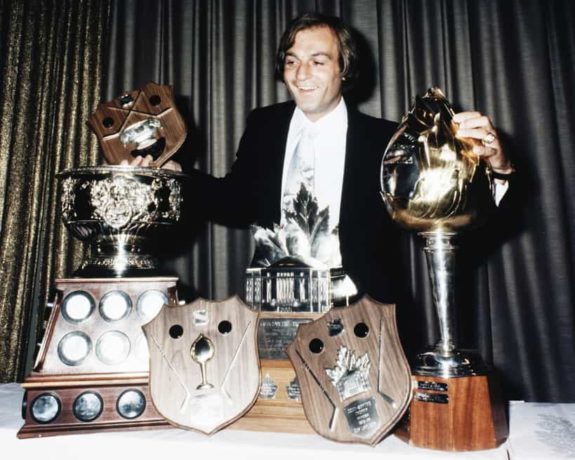 External Links
Sources