The Vegas Golden Knights were founded as an expansion team in 2017. Unlike most expansion teams, the Golden Knights have achieved great success in their first three seasons as a professional team, reaching the Stanley Cup Finals in their first year in operation. With 13 playoff wins en route to the 2018 Stanley Cup Finals, they set the record for the most postseason wins by a team in their first playoff appearance. They were defeated by the Washington Capitals in that series, four games to one.
Deeper Dive
2021-22 Season Roster
Golden Knights' Historic First Season
When the Vegas Golden Knights were announced as an expansion team in 2016, many envisioned a party atmosphere at the arena during games. Every expert and analyst expected this team to be a bottom dweller and not compete for their first few seasons, but from team owner Bill Foley, the players, and every full- and part-time employee, they had their sights set high and wanted to turn Sin City into a sports town. Read more…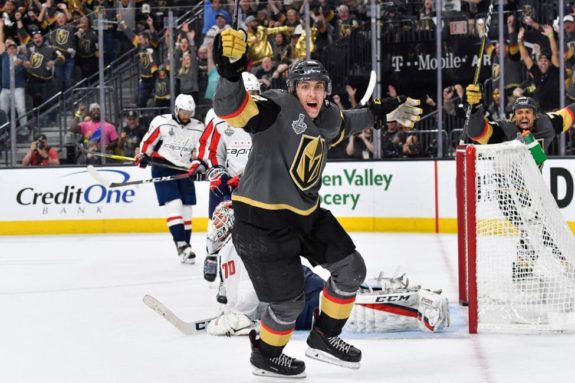 The Players
More Golden Knights History
A Look Back at Vegas' First Draft
The expansion and entry drafts of that first year paved the way for the tremendous success the franchise has experienced early in its history. Then-general manager George McPhee made a number of moves to acquire multiple draft picks in that 2017 draft and build from the ground up. Read more…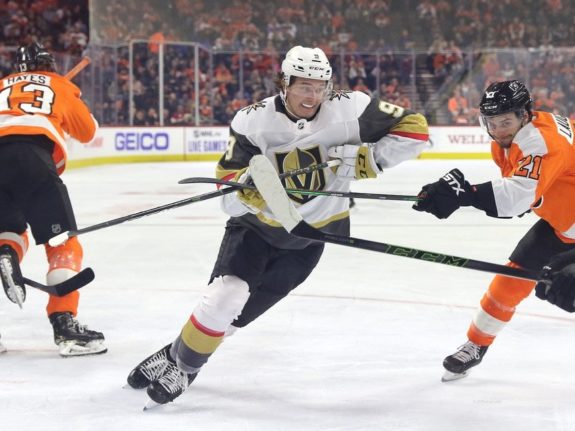 Captains
Sources
Lifelong storyteller and experienced hockey reporter that has covered everything from major juniors to the NHL. Worked for various newspapers across Minnesota and North Dakota, and now covering the Colorado Avalanche for THW.