Born:
May 3, 1964
Draft:
1982 Flyers 119th Overall
Hometown:
Brandon, Manitoba
Position:
G
Known For:
First NHL Goaltender to Score a Goal
Catches:
Left
National Team:
Canada
Current Team:
Pittsburgh Penguins
(General Manager)
Ronald Jeffrey Hextall (born May 3, 1964) is a Canadian former professional ice hockey goaltender and executive currently serving as general manager of the Pittsburgh Penguins of the National Hockey League (NHL). Hextall played 13 seasons for the Philadelphia Flyers, Quebec Nordiques, and New York Islanders. He served as assistant general manager for the Flyers for one season, and was promoted to general manager of the Philadelphia Flyers, replacing Paul Holmgren on May 7, 2014. He held this position for four and a half seasons. Before this he served as assistant general manager for the Los Angeles Kings, who won the Stanley Cup in 2012.
Hextall played 11 of his 13 seasons over two stints with the Flyers. He holds several team records and is a member of the Flyers Hall of Fame. During his rookie season in 1986–87, he was awarded the Vezina Trophy as the league's top goaltender and led the Flyers to the Stanley Cup Finals. Despite the Flyers' loss to the Edmonton Oilers in seven games, he won the Conn Smythe Trophy as the playoffs' most valuable player, making him one of only five players to win the trophy in a losing effort.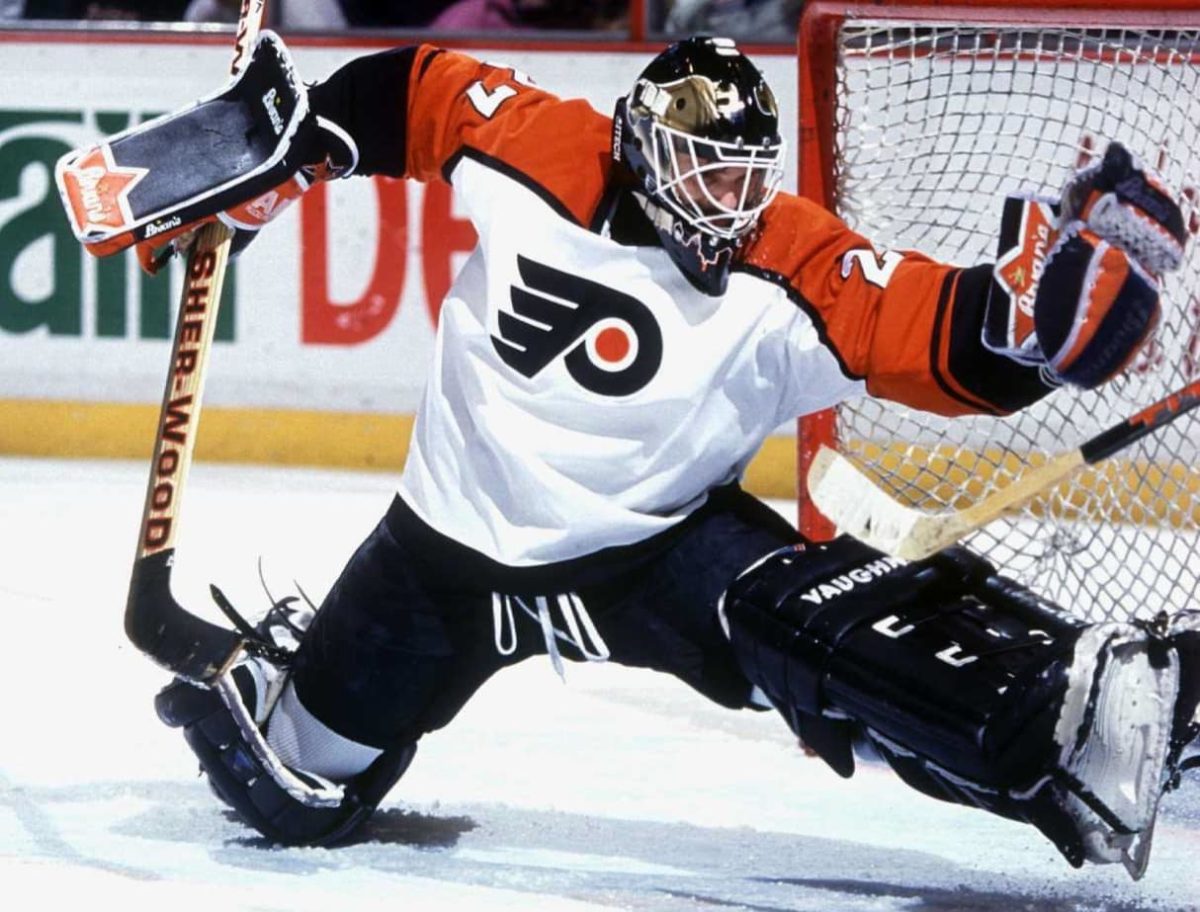 Ron Hextall Statistics
Deeper Dive
Staff History
Achievements
Sources