Andrei Andreyevich Vasilevskiy (Russian: Андрей Андреевич Василевский; born 25 July 1994) is a Russian professional ice hockey goaltender for the Tampa Bay Lightning of the National Hockey League (NHL). Vasilevskiy was drafted in the first round, 19th overall, by the Lightning at the 2012 NHL Entry Draft.
Nicknamed the "Big Cat" and "Vasi", Vasilevskiy was the NHL's wins leader in 2018 (tied with Connor Hellebuyck) and 2019, and won the Vezina Trophy as the league's top goaltender in the 2018–19 season.
Vasilevskiy backstopped the Lightning to the 2020 Stanley Cup championship, the first of his career.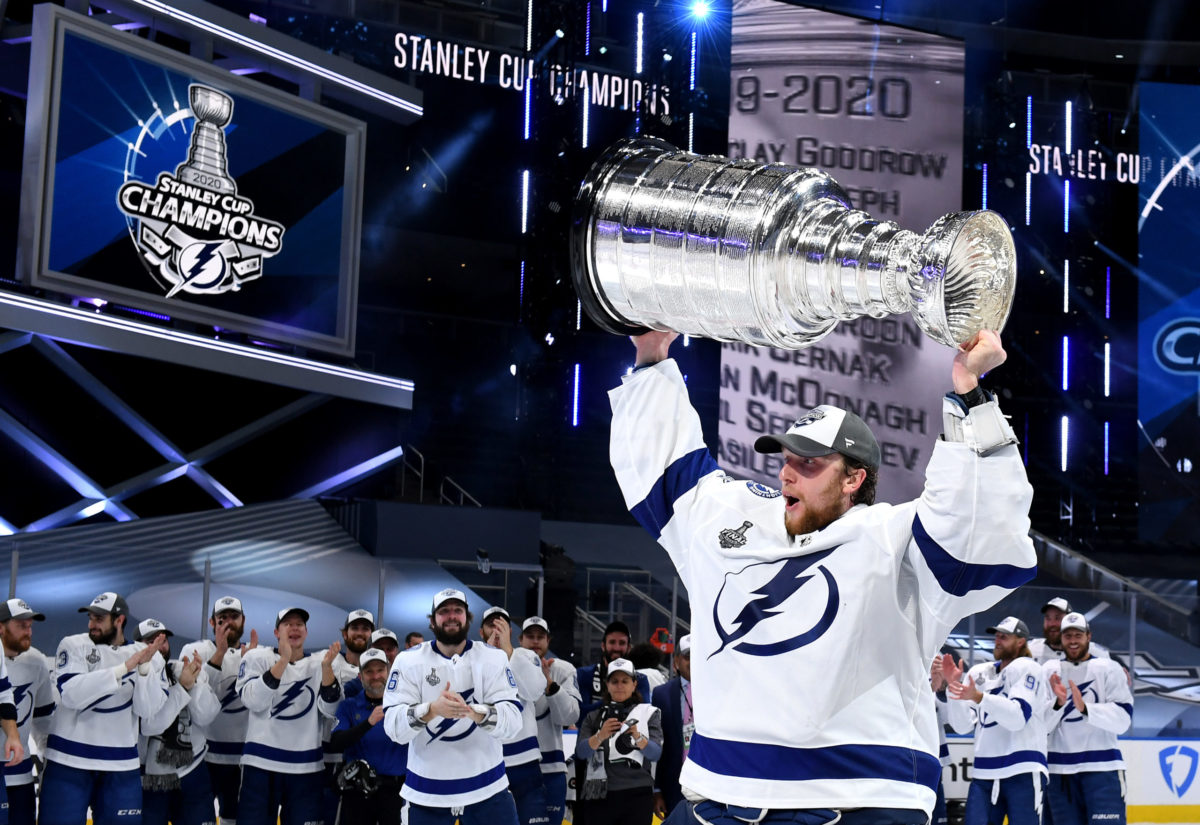 Andrei Vasilevskiy Statistics
Deeper Dive
Achievements
Vezina Trophy (2019)
Stanley Cup with the Lightning in 2020 and 2021
Conn Smythe Trophy (2021)
Played in the All-Star Game three times (2018, 2019, 2020)
First-team All-Star (2019)
Won a bronze medal with Team Russia at the 2017 and 2019 World Championships (WC)
Won a gold medal with Team Russia at the 2014 WC
Named to the WC All-Star Team (2017, 2019)
Named the 2019 WC Best Goaltender and Top 3 Player on Team Russia
Sources