One game remains to be played for each NHL team and with the playoffs around the corner the NHL fans and players are gearing up for the excitement that is the NHL Stanley Cup Finals. Unfortunately, fourteen of the league's teams are sent packing for the season as their hard work and sweat was not enough to qualify for post-season action. It's not all bleak for these outsider franchises as the teams can eagerly look towards the NHL's June 22nd Entry Draft as a date to rejuvenate the spirit of their fan base.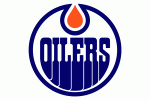 Sitting among the worst teams in the league, the Edmonton Oilers are assured a top three selection for the 2012 draft once again. In fact, the copper and blue's lack of regular season success has led them to four top ten picks in the past five years – two being first overall selections (Taylor Hall and Ryan Nugent-Hopkins). Building through the draft with high selections has been a delicate tactic implemented by struggling teams. The Pittsburgh Penguins and Chicago Blackhawks found success developing through the draft but there is no fool-proof manual promising success. These franchises had to endure the lows of losing year-after-year disappointing their loyal fan bases along the way – an experience that competitive hockey players have to loathe.
At times, NHL teams need to get worse before they can get better but the dangers of exposing their top prospects to a losing environment can certainly have long-term effects. Edmonton's prospect cupboards are filling up quickly with solid hockey talent, however, the team desperately needs to take the next step toward winning. The organizational depth chart can be loaded with talent but if they are unable to ice a successful product then their prospects could perish.
Notable Prospects In the System
C: Anton Lander, Tyler Pitlick, Ryan Martindale
LW: Teemu Hartikainen, Curtis Hamilton
RW: Linus Omark, Tobias Rieder, Toni Rajala
D: Oscar Klefbom, Martin Marincin, David Musil, Colton Teubert
G: Tyler Bunz, Olivier Roy, Samu Perhonen
Areas of Need
Bonafide Top Pairing Defensemen
Last year's 19th overall selection, Oscar Klefbom, is a defenseman with solid offensive skills but he remains a very raw prospect and the Oilers' cannot afford to take a risk in hoping he develops into the defenseman they need now. Slovak defenseman, Martin Marincin, has offensive skills as well but his upside appears to be better suited as a second pairing defenseman. Anyone following the Edmonton Oilers will realize the team's need to add a legitimate number one defenseman to complement their star-studded forward units.
Fortunately, General Manager Steve Tambellini has options but difficult decisions will need to be made.
The Oilers have the forward depth to acquire a defenseman through trade but it's more likely Tambellini would rather hold onto his assets, for now. Within the next year, there will be several potential number one defenseman available via free agency (ahem, Ryan Suter or Shea Weber) but rolling the dice on recruiting an elite calibre defenseman to the City of Edmonton is a risky play. Presented with the opportunity to draft a franchise defenseman through the 2012 draft is probably the safest and cheapest alternative but it may be difficult for Steve Tambellini to pass over a (slightly) more talented forward to draft for need.
Elite Goaltending Prospect
Devan Dubnyk has come a long way after being selected 14th overall in the 2004 Entry Draft and it appears he will be given the chance to develop into Edmonton's starting goaltender. With no clear-cut first-rate net minder behind Dubnyk, look for the Edmonton Oilers to address this area of need in the 2012 Draft. Last June, Edmonton used one of their third round selections on Finnish puck-stopper Samu Perhonen. Even with Perhonen, Tyler Bunz (121st, 2010) and Olivier Roy (133rd, 2009) in the system it appears Oil City will add to their goaltending depth.
Top 6 Centerman
To a lesser extent, Edmonton could add another legitimate top centerman to become truly dominant up the middle. Ryan Nugent-Hopkins is a genuine top line pivot but he lacks the size to carry the bulk of the offensive workload and could use some assistance. Sam Gagner remains a difficult puzzle to solve. The former sixth overall pick made headlines last year with his remarkable eight-point game but his inconsistency is alarming. Edmonton would prefer to add a sizeable skilled pivot and there will be several available when Tambellini steps up to the podium in Pittsburgh to make the Oilers' third top three pick in as many years.
Edmonton Oilers' 2012 NHL Draft Picks:
EDM 1st, EDM 2nd, EDM 3rd, LAK 3rd, EDM 4th, EDM 5th, EDM 6th
Gathered from ProSportsTransactions.com
Edmonton Oilers' Draft Table Approach
 Sitting with a lottery pick in the 2012 NHL Entry Draft provides a team with countless options. Adding a deep prospect pool and a NHL line-up of young productive stars presents an enviable situation for every NHL General Manager. Oilers' President Kevin Lowe, General Manager Steve Tambellini and Head Amateur Scout Stu MacGregor will undoubtedly have options. With an abundance of options brings complex decisions that can change the face of a franchise for years to come.
The onus lies with the work of the Edmonton Oilers' scouting staff as the franchise weighs the consequences of selecting players based on organizational need with the strategy of drafting the best player available (BPA).
Edmonton sits in an advantageous situation being guaranteed a top five selection as they can address anyone of their three needs with their first round selection. Given that the 2012 draft class does not appear to have a standout, gauranteed, top-notch goaltender it is safe to assume that the Oilers will use a later pick on their goaltending need. Therefore, look for Tambellini and his crew to have a long sit-down discussion on whether selecting their top rated defenseman or drafting a centerman to assist Ryan Nugent-Hopkins is the best decision.
To complicate matters more, Tambellini could consider trading down a spot or two to get the player he covets and still add organizational depth in the process. The "trade down" may be the Oilers` best line of attack but constructing such a trade is often complicated and difficult to get done during the heat of the draft.
Lastly, Edmonton does sit with a real chance of winning the NHL Draft Lottery that takes place on Tuesday, April 10th and if the Oil sit with the winning ticket then a whole new world of possibilities opens up – including drafting the dynamic Nail Yakupov of the Sarnia Sting.
The scenarios have been laid out so let us look at the potential draftees that would fit nicely into the striking copper and blue jersey of the Edmonton Oilers.
Nail Yakupov is not listed below as he's expected to go first overall. He'd top the list if the Oilers do indeed get the chance to draft the winger.
1. Ryan Murray, D, Everett Silvertips (WHL)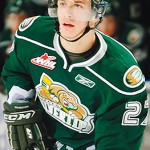 The Oilers biggest need remains a number one defenseman capable of logging huge minutes in all situations and Ryan Murray has a resume that meets that job description perfectly. Whether Ryan Murray is the Oilers' top rated defenseman remains to be seen but the Silvertips` captain comes with good offensive skills and a high likelihood of becoming an NHL defensive stalwart. Mathew Dumba is a real possibility but he comes with more inherent risk (albeit with more upside as well). Then again, the Oilers may prefer to make the safe pick and stray from rolling the dice. Ryan Murray will be available for the Oilers to pick and Oil Nation will be listening closely as Tambellini announces the pick.
Oilers' Chances at Murray: 99.9% Guaranteed (The Choice is Theirs)
2. Alex Galchenyuk, C, Sarnia Sting (OHL)
Galchenyuk played sparingly this season after missing the majority of the year with a knee injury suffered in pre-season action. Sarnia's playoff run came to an end quickly leaving many scouts wanting to see more of Galchenyuk. Earlier this week, USA Hockey left Galchenyuk off of the U18 World Championship roster scheduled to get underway later this month upsetting numerous NHL scouts. Galchenyuk is a cerebral player with tremendous puck handling skills and once he gains the zone he becomes a difficult player to knock off of the puck. Galchenyuk would fit perfectly as Edmonton's second line center as he can complement his wingers with jaw-dropping passes or snipe a goal of his own with his hard accurate wrist-shot.
Oilers' Chances at Galchenyuk: Extremely Good (Depends Largely on Draft Lotto/Canadiens' final placement)
3. Mikhail Grigorenko, C, Quebec Remparts (QMJHL)
Mikhail Grigorenko could potentially be the top rated centerman on Edmonton's draft list. Arguably the second most talented offensive player in this years' draft class behind Yakupov, Grigorenko would slot in nicely as the Oilers' second-line center. Blessed with great size (6'3"), Grigorenko thrives in the puck possession game and provides a scoring option to an already dangerous line-up.
Oilers' Chances at Grigorenko: Extremely Good (Depends Largely on Draft Lotto/Canadiens' final placement)
4. Mathew Dumba, D, Red Deer Rebels (WHL)
Much like Galchenyuk and Grigorenko, Mathew Dumba could be the number one defenseman on the Oilers' draft list and his talents positively warrant it at times, although, Ryan Murray provides Edmonton with a prospect closer to NHL-readiness. Mathew Dumba is an electrifying puck-rushing defenseman capable of laying bone-crushing body checks and despite being slightly undersized he plays the game as though he is invincible.
Oilers' Chances at Dumba: Again, with such a high pick the Oilers will have their choice of any of the above four players.
5. Griffin Reinhart, D, Edmonton Oil Kings (WHL) Edmonton would surprise the world if they opted to select Griffin Reinhart with their current first round pick. However, with the chance that Edmonton trades down in this draft, Griffin Reinhart becomes a viable option given his raw potential and the fact that he already plays within Edmonton's city limits does not hurt either.
Oilers' Chances at Reinhart: Trade down option
After the First Round
Edmonton owns four selections inside the top 90 of the 2012 draft class providing the franchise with an opportunity to stockpile potential NHL'ers. Considered one of the deepest organizations in the National Hockey League, Edmonton has the luxury of taking some risks with their later round picks. Moreover, Edmonton could pursue trade options for more immediate help using already drafted prospects and/or draft picks.
Edmonton will make an early selection in the second round and in a draft that is heavy on defensive prospects it's likely the team looks to improve the defensive aspect of the team. The team's drafting strategy will hinge on their first round selection as well as the players available to them when their second round pick comes due. Predicting players after thirty-plus selections is difficult but Edmonton may be presented with the option of choosing a goaltender if Andrei Vasilevski, Oscar Dansk or Malcolm Subban are remaining on the draft board. Defensemen Dalton Thrower, Jordan Schmaltz, or Hampus Lindholm could add some offensive potential to their blue line as well. Henrik Samuelsson, Tanner Pearson, or Martin Frk are great options to solidify the future of the wingers. Thomas Wilson or Stefan Matteau are two big bodies willing to pay the price for their teammates and these type of players go a long way in playoff runs.
Options. Decisions. Options. Decisions. These two words sum up what the Oilers will have to face come D-Day…no wait….D-ecision Day…no, we mean….Draft Day. Oilers' GM Steve Tambellini has already been rumoured to be on the hot seat as his young talented team has yet to take the long awaited next step and June 22nd will not relieve any stress for him.
Will Edmonton draft the much needed top pairing defenseman?
With several NHL teams coveting center prospects, will Tambellini entertain the opportunity to trade down and select his man?
What exactly does the Edmonton Oilers' draft list look like? Ryan Murray or Mathew Dumba? Mikhail Grigorenko or Alex Galchenyuk? Ryan Murray or Mikhail Grigorenko? Ahhhh, you get the point.
Five years from now the hockey world could look back, in hindsight, and ask,
"What the (insert explicit here) was Steve Tambellini thinking when he drafted him?"
How is that for pressure? Regardless of the player Edmonton selects, the Oilers will be adding an elite player to their already rich prospect cupboard. Now, all Edmonton needs to do is start winning on the ice.
Follow @RossyYoungblood on twitter for all your #2012NHLDraft needs