The National Hockey League season (games that count) runs from October through June. That only leaves three months (July, August, September) without meaningful hockey. While September isn't quite October (casual fans may not be overly intrigued by training camp and exhibition games) at least we die hards have actual news to discuss. Furthermore, while the latter half of July is rather boring, the first week to 10 days is a hoot and a half with unrestricted free agency. So while neither July nor September feature entertaining hockey, they both bring something to the table. August, on the other hand? Ugh, not so much. With the calendar flipping to August, we have entered the worst month of the year, bar down none.
Awful August the Cruelest Month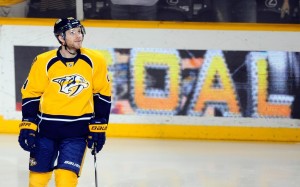 Awful August typically brings nothing but the rare trade or bottom of the barrel free-agent signing. Heck, at least this year Cody Franson will be signed this month, but yikes, outside of that, good luck to those of us going through hockey withdrawals. The most popular American sport doesn't even play real games during August either. The NFL is playing exhibition games this month, so no help from them. Some of us are baseball fans but baseball is such a slow sport and by the time August rolls around, hard ball fans also want to fast forward to October for their playoffs to start. The hashtag "#IsItOctoberYet?" applies to baseball fans just as much as it applies to hockey fanatics.
August is just the worst month imaginable, particularly for hockey lovers. The unbearable heat for many of us fans who prefer the cold just doesn't help at all. Local ice rinks often have terrible conditions this time of year. According to THW Kings colleague Eric Roberts the ice rinks near him are pretty awful right now: "being in SoCal ice conditions at the local rinks are horrible this time of year, so slushy."
A bunch of my other colleagues had some direct and indirect complaints about the month we currently reside in.
"I've been watching the Mighty Ducks movies and playing NHL 15…the struggle is real over here."
Blue Jackets contributor Elaine Shircliff:
"When you say 'hey, it's August, I can go on vacation' and then someone gets traded."
Canucks correspondent Noah Dolinajec:
"In August you start to organize your team apparel, getting your game day outfits ready for the season…then you realize you've got two months left…and you cry…for a long time."
Famed poet T.S. Eliot wrote in his poem The Waste Land that "April is the cruellest month" but hockey fans know better. August is the cruelest month and it's not even close. We may see a rare signing or a blockbuster trade in August, but every single year it is the worst month in terms of news for us hockey crazed folk. Punk rock band Green Day screwed up their famous song title, it should be "Wake Me Up When September August Ends."
Andrew has been credentialed to cover the Sharks since 2010 and the 49ers since 2012. He graduated with his BA in Broadcast Electronic Communication Arts in 2013 from San Francisco State University.