The bidding war for Mike Babcock's services was more intense than any we'll see this summer over a free agent, and for good reason. Babcock has won a Stanley Cup, gold medals at the Olympics, Worlds, and World Juniors, and a CIS University Cup. At nearly every level he's coached at, Babcock has won.
So Toronto is spending an absurd amount of money for the coach that will take the Leafs from a league embarrassment to a contender in just a few years, right? Only time will tell, but despite major success in Detroit the true test will be fixing Toronto.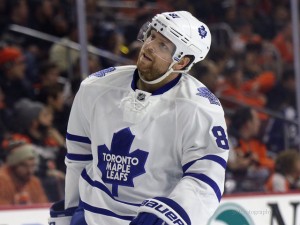 When examining Mike Babcock's career, it's important to remember two things: he's coached teams put together by probably the greatest general manager of this generation in Ken Holland, and he's coached Canadian national teams with far more talent than the competition.
Babcock left Anaheim for Detroit after the 04-05 lockout and walked into an incredible situation. Outside of shoe-in Hall of Famers Steve Yzerman, Brendan Shanahan, Nicklas Lidstrom, and Chris Chelios, the team starred Pavel Datsyuk and Henrik Zetterberg in their prime. Though the veterans weren't at the top of their games in 2005 (save for maybe Lidstrom who never seemed to decline), they were the type of players who could chip in when needed and command respect on and off the ice.
Only Lidstrom and Chelios were with the team when they won the cup in 2008, and lost to Pittsburgh in 09, but it's hard to deny the impact those veterans had on the younger guys who were around for those runs.
https://www.youtube.com/watch?v=RIwmENckWzU
Since the departure of Chelios in 2009, the Detroit Red Wings haven't made it out of the second round of the playoffs.
Since 2009, only once have the Detroit Red Wings won a series in which they were the lower seed. And that was in the lockout-shortened 2012-13 season. Hard to believe the Western Conference's seeding would have been the same after 82 games.
As for Team Canada, Babcock has guided two teams that could honestly be in consideration for the greatest hockey team that ever skated to Olympic gold. In 2014 Babcock's All-Stars were taken to the brink by Latvia and the United States before defeating a Swedish team without Nicklas Backstrom. In 2010, if Ryan Miller doesn't give up one of the most horrendous goals of his career we might be talking about Canadian silver.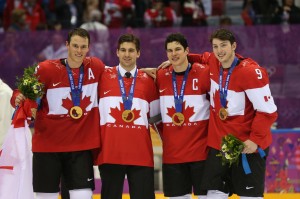 None of this is trashing Mike Babcock, by the way. There's no question he's one of the top coaches in recent history. There is, however, reason to question whether or not he can fix the Maple Leafs.
Mike Babcock has never coached a bad team in his career. His first head coaching gig was with a Mighty Ducks team led by Paul Kariya and Jean-Sebastian Giguere, and while they shocked the world in making the Final and taking New Jersey to seven games (despite being shut out in regulation four times), it's hard to hand Babcock all the credit for Giguere's mind-boggling playoff run. It's also not very surprising that with Kariya out, Babcock's Mighty Ducks missed the playoffs the next year.
Detroit has never gone through any sort of rebuild under Babcock. He's never coached without Pavel Datsyuk, a three-time Selke winner and one of the top five players in the league every year. Datsyuk will be 37 this summer, and this past season finished 6th in the NHL in points per game.
Will Babcock want to clean the slate and get rid of Kessel, Phaneuf, and anyone else deemed an issue by the Toronto media? The cupboard is relatively bare as it is, but there are some pieces to work with. Babcock has to either commit to a full rebuild, or try to work with what little he has. Having the fourth pick in the draft doesn't hurt.
The fact is Toronto is one of, if not the most intense hockey market in the world, and the team has been beyond terrible for years. Babcock will spend the duration of this contract under incredible media scrutiny, and they'll let him have it if he can't win there. Though it's always impressive to win a Cup, winning it in Toronto would be the ultimate prize.
Leafs fans are excited, and with good reason, to have a coach of this caliber coming in to be the savior of Toronto. Most don't want to deal with the pressures of the Toronto media, and understandably so. Babcock is being looked at as the guy who can right the ship, but if in eight years he hasn't been able to do so we could be looking at his legacy in a very different light.