The Columbus Blue Jackets are frustrated from top to bottom. When dealing with a 1-9-0 stretch in their last 10 games, it's easy to see why frustration is present. The bad news is that there doesn't seem to be an end in sight given the upcoming schedule.

The Blue Jackets play four games in the next six days. Those games are against the Hurricanes, Capitals, Lightning and then Hurricanes again. Unless something crazy happens, 0-4 is not out of the question. At least this season, there doesn't seem to be much in the way of help coming on the horizon.
---
Latest News & Highlights
---
This week on Blue Jackets News & Rumors, we will start with good news on the All-Star Game front. Then we'll discuss the latest around defenseman Vladislav Gavrikov. Then we'll offer up a healthy dose of side dishes for you to consume.
Johnny All-Star
In a development surprising to absolutely no one around the Blue Jackets, Johnny Gaudreau was named to the All-Star Game. This marks the seventh appearance in his great career. Even as far down as this team is, Gaudreau is showing why he's one of the league's elite players.
Gaudreau has 38 points in the Blue Jackets' first 37 games. Think about that for a moment. With a lineup that has had as many as 11 rookies in it, he has still produced. He has also played much of the season without Patrik Laine and Boone Jenner, his linemates to start the season. It hasn't mattered. He was the obvious choice for this honor.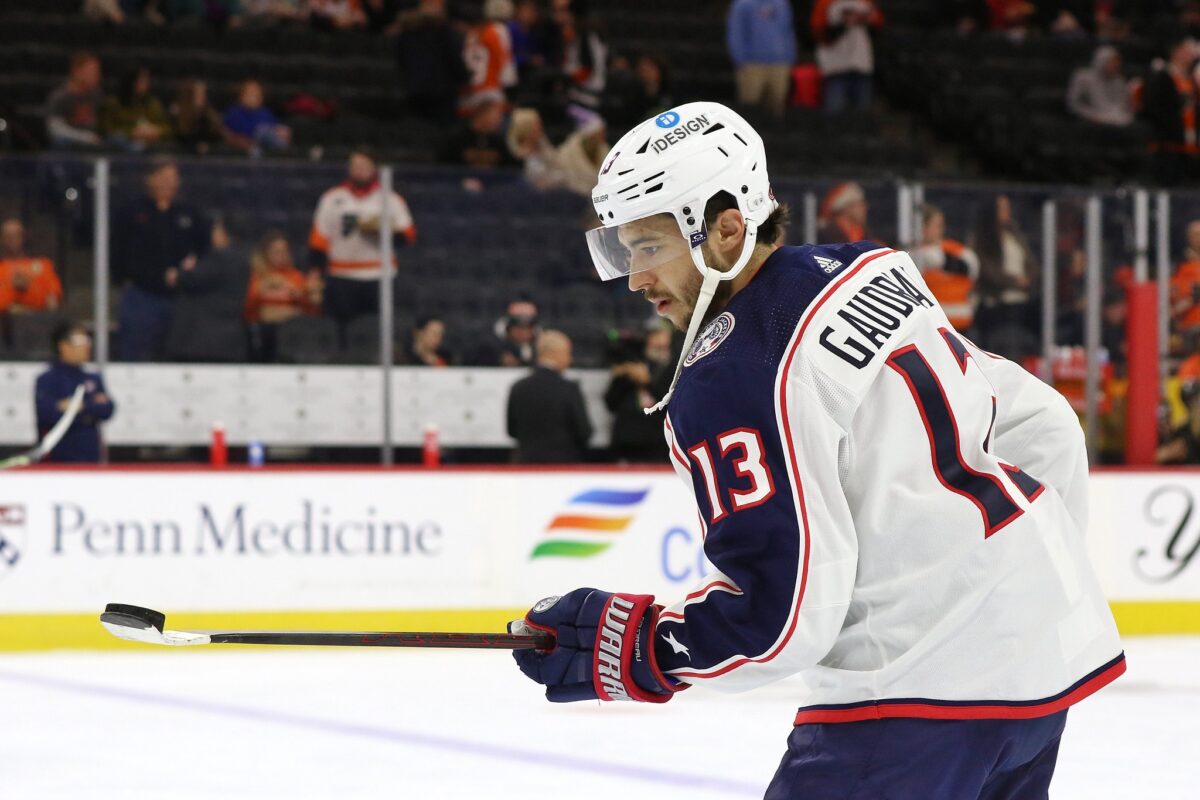 The announcement came on Thursday night during the first intermission of the Capitals/Blue Jackets game on ESPN. By the end of the night, one player from each team was announced as an All-Star. These were selected by the League's Hockey Operations Department.
The rest of the team will be determined by a vote. The 2023 NHL All-Star Fan Vote allows fans to select who these 12 skaters are, with two skaters and a goalie coming from each of the four divisions. Voting is open until Tuesday Jan 17 at 11:59 P.M. ET. If you wish to vote, you may visit NHL.com/vote, the NHL app or via Twitter using #NHLAllStarVote.
The skills competition takes place on Friday Feb 3 at 7 P.M. ET live on ESPN and ESPN+. The game itself will be held on Saturday Feb 4 at 3 P.M. ET and will be televised on ABC.
Could Gavrikov Actually Stay?
We've talked in this space on numerous occasions that the expectation is that Gavrikov will be traded by the Mar 3 deadline. But is it a slam dunk? There seems to be a path to keeping him with the Blue Jackets that is developing.
Let's imagine a world in which Gavrikov is traded. What would the depth chart look like? With Zach Werenski gone for the season, the Blue Jackets' most experienced defender would be Erik Gudbranson. After him every other position on the blue line would have little experience. Here's a quick rundown based on career numbers entering Saturday's game against the Hurricanes.
Andrew Peeke: 150 games.
Adam Boqvist: 137 games.
Marcus Bjork: 23 games.
Tim Berni: 14 games.
Gavin Bayreuther: 86 games.
Nick Blankenburg: 14 games.
This would be as inexperienced a blue line as we've ever seen should Gavrikov be dealt. The obvious need is there to keep him. They like him. The issue comes down to finding common ground on an agreement. The question then becomes should the Blue Jackets meet whatever Gavrikov's camp is asking?
That is the storyline to watch out of all this. The Blue Jackets' defense is in shambles right now. Guys are playing that probably wouldn't be playing otherwise. It's showing in the game results. There is a high demand for top-four defensemen. That means teams must pay the market price if they want one.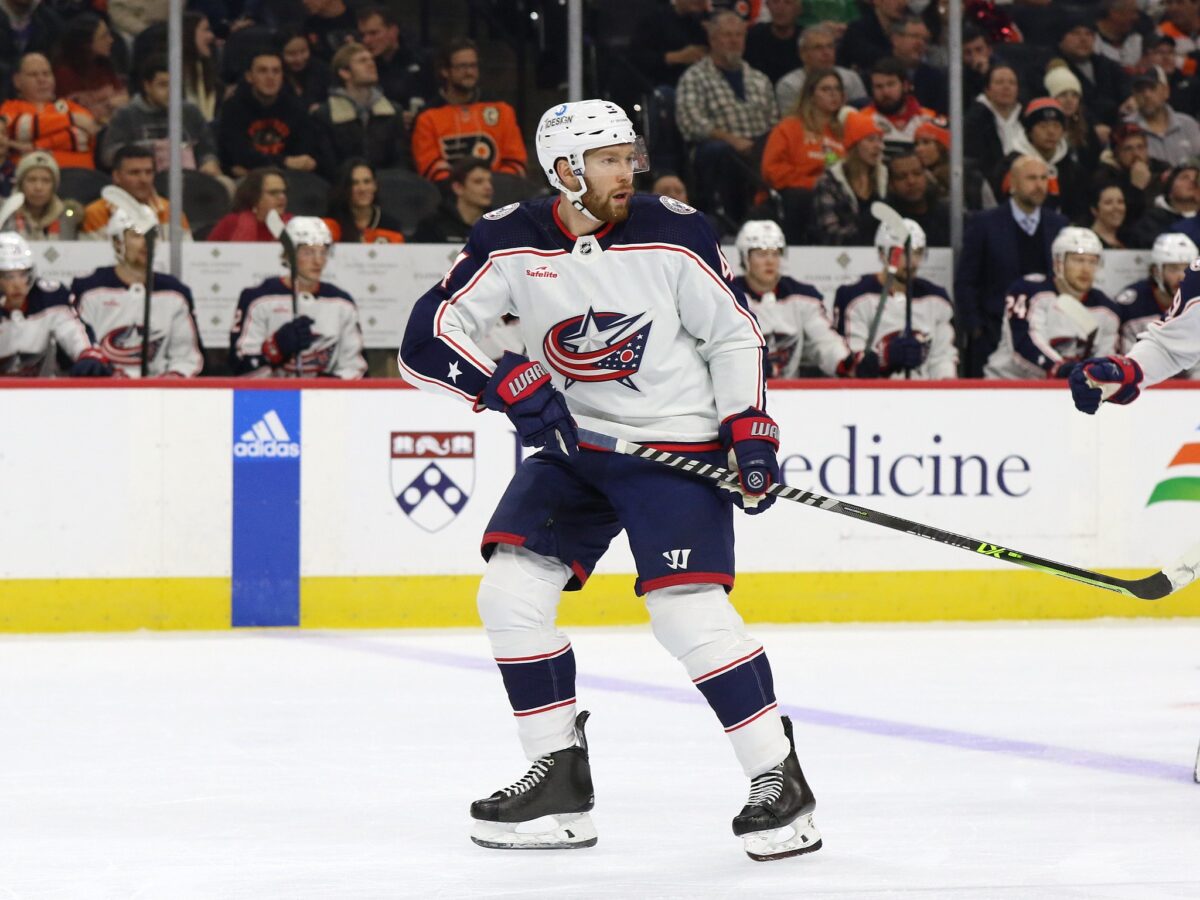 GM Jarmo Kekalainen said they had to go to 4 years and $4 million per to get Gudbranson since he was free to choose his destination. They might have to consider going to Gavrikov's level if they want to keep him. An argument can be made both ways here. On one hand, you have a steady defender who can hit, block shots and add some offense. On the other hand, some underlying numbers suggest paying him a higher rate would be a bad decision.
But then there's one more thing to consider. Will teams be willing to pay the high price to the Blue Jackets to acquire Gavrikov? They will want a first-round pick in any trade package. The Oilers, a team rumored to have inquired about Gavrikov, may not want to go down that road. That's a high price to pay for a rental. They could go in another direction.
You Might Also Like
Then consider some teams (Panthers, Lightning) don't have a first rounder to give up that would normally be in on these kind of discussions. If other teams can't meet the asking price, Kekalainen may elect to keep Gavrikov in the hopes they can re-sign him.
No matter the end result, the Blue Jackets must get maximum value in this situation. Whether they sign him or trade him, it's an important decision that they must get right.
Side Dishes
Despite a back-to-back coming up, coach Brad Larsen had the Blue Jackets doing battle drills in practice on Friday. It's an unusual step for this time of the year. But given the recent results, they had to do something. We'll see if it makes any difference in this tough stretch coming up.
Good injury news? In this economy? Perhaps. Both Nick Blankenburg and Boone Jenner seem to be getting closer. The Blue Jackets could use all the help they can get right now.
What a performance from Czechia at the World Junior Championship. They pushed Canada to the limit on their home ice before eventually falling. David Jiricek showed everyone why he's setting up to be a great pro in the NHL. He was dominant and has done everything asked of him and then some. Help is eventually coming. He will be a huge part of that soon.
In addition, Stanislav Svozil showed how far he's come along in his game. He's now squarely in the discussion as part of the solution on defense for the Blue Jackets. Suddenly the longer-term outlook doesn't look so bad now on the blue line, does it?
Tank for Bedard update. The Blackhawks won Friday night 2-0 over the Arizona Coyotes. This means that just two points separate the Blackhawks from the Blue Jackets for 32nd and 31st place. Add to that the Anaheim Ducks won in overtime over the San Jose Sharks and now the Ducks have opened up a four-point lead on the Blue Jackets for 30th place.
Blue Jackets' prospect Luca Del Bel Belluz is expected to be traded from the Mississuaga Steelheads. According to Sportsnet's Jeff Marek, the destination seems to be the Sarnia Sting. He'll have a chance to make a deep playoff run playing with one of the OHL's leading scorers in Ty Voit.
Still no word on a new date for the postponed Buffalo Sabres' game from December. Both schedules are packed the rest of the season. Two possibilities seem to exist. Either March 22 or possibly tacked on at the end of the season. The game could still matter in the standings for lottery positioning purposes. Stay tuned.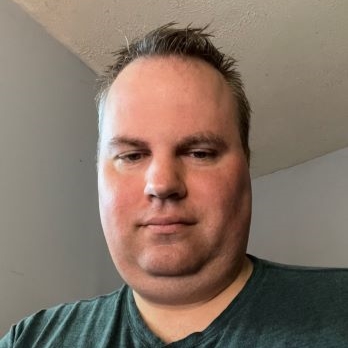 I am a fully credentialed writer who covers the Columbus Blue Jackets, Cleveland Monsters and Erie Otters as well as the Ontario Hockey League and NHL Draft. The 2022-23 season will mark nine seasons with the Hockey Writers. I am also the site's Credentials Manager. Please take note of the updated Twitter handle: @mark_scheig.