We continue our summer series, titled Blue Jackets Pressure Points, on the Columbus Blue Jackets. We ask hard questions about the team and attempt to answer them as it relates to the upcoming season and beyond. Last time, we asked if Ryan Murray and Seth Jones were ready to become a top, shutdown pair. Today, I put my teacher's hat on as we grade Blue Jackets' management on the job they've done since taking over. 
The Tricky Art Of Subjective Grading
Grading a work in progress is a tricky art.
The Columbus Blue Jackets are a work in progress. Therefore, trying to grade the Blue Jackets is tricky. Why is it tricky? That's because depending who you talk to, you'll get a different opinion. This kind of grading is very subjective based on who is grading. They may like or dislike something more than you. It comes down to that person's point of view.
To put this in perspective, we asked Twitter to grade the job of Blue Jackets' management. The results are telling.
What grade would you give JD/Jarmo overall in their time in Columbus?

— Mark Scheig (@markscheig) August 26, 2016
The majority, 89%, gave either a "B" or "C" to management. But it's worth noting that someone gave them an "A", while others would have given them something lower. There is a spread of opinions. But most fans feel like management has been average to good since Jarmo Kekalainen was named general manager in February 2013.
Based on this 89% majority, we now ask, have the Columbus Blue Jackets been average to good overall in the Kekalainen era? Let's dive in.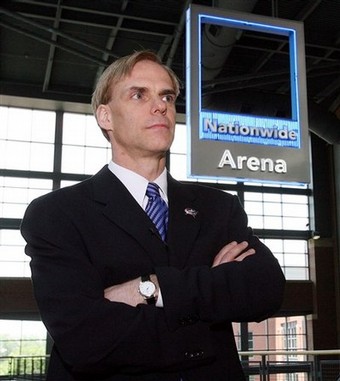 Trying To Grade A Work In Progress
Since Kekalainen became general manager of the Blue Jackets on February 13th, 2013, the team has amassed a record of 139-117-25 for a points percentage of .539. They finished the rest of the 2012-13 season with a record of 20-10-5, just missing out on the Western Conference playoffs.
The Blue Jackets then won 43 and 42 games the next two seasons. They made the playoffs in 2013-14 while missing in 2014-15. Although a lot was expected in 2015-16, the team could only muster 34 wins.
So although the overall record looks decent, there's been only one playoff appearance the last four seasons. If I was grading the team from just a making the playoffs standpoint, I'd give them a "D".
However, this is not fair for a couple of reasons. First, Kekalainen inherited the work of former GM Scott Howson. It's not fair to judge a GM who is just starting out as they haven't had enough time to leave their print on the team. Also, there are many other factors that go into grading a team than just playoff appearances.
Here's where subjectivity comes into play. How I grade might be different than how you would grade. When it comes to something like this, it's very important to show the factors used in grading. For me, there are two major factors that help me decide a grade in this case. Those are the draft and the current roster. Draft performance is used to project how future seasons will go. The current roster gives us a sense of how they were built. By evaluating signings and contracts, we see why the team is where they're at.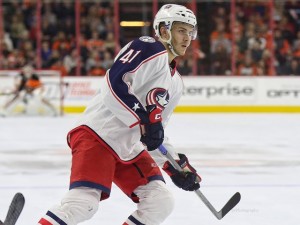 The Draft
Kekalainen got to make a major impact on the Blue Jackets on the draft floor in 2013. Recall this was the year that the team held three first-round draft picks. This draft would start defining Kekalainen's legacy.
The three players taken in that first-round were Alexander Wennberg, Kerby Rychel, and Marko Dano. Wennberg has established himself as a Blue Jacket regular. The team hopes for big things from him in 2016-17.
Rychel seemed like a good pick at the time, but he is no longer on the team. After going through a tough year that seemed to weigh on both the player and the team, the Blue Jackets sent Rychel to Toronto in exchange for Scott Harrington and a conditional draft pick. We'll see if Harrington works out in Columbus, but if not, that's a tough pill to swallow losing a former first-round pick like that.
For Dano, the future seemed bright. He spent some time in Columbus, showing flashes of the kind of player he could become. Then an interesting opportunity opened up for Kekalainen. He saw a chance to acquire Brandon Saad. He didn't pass it up. As a result, both Dano and Artem Anisimov went to the Blackhawks in exchange for Saad, Michael Paliotta and Alex Broadhurst. Although Paliotta is no longer in the organization, having Brandon Saad locked up is a very good thing.
Later in that draft, the Blue Jackets landed defenseman Dillon Heatherington, who was a key contributor to the Cleveland Monsters Calder Cup run. He could get a shot in Columbus soon.
Even later in the draft, the Blue Jackets may have landed the player that could be remembered as the steal of the 2013 draft in Oliver Bjorkstrand. Many expect him to make the Blue Jackets this season. He's a valuable piece of their future.
Sonny Milano
In 2014, the Blue Jackets landed a player in Sonny Milano who was known for this YouTube video. Remember it?
You could see the talent on display. He used his talents to help the Monsters win the Calder Cup. He's in the conversation to make the Blue Jackets in the fall. If not, he'll return to Cleveland playing top minutes.
A couple of other names from that draft is Ryan Collins, Elvis Merzlikins and Blake Siebenaler. Collins is with the University of Minnesota where he will enter his junior season. Merzlikins currently plays in Switzerland, while Siebenaler should join the Monsters.
Zach Werenski
Although injuries and inconsistency dominated the 2014-15 season, the Blue Jackets landed a top prospect in Werenski to help their shattered blue line. He returned to Michigan to play his sophomore season. After the Wolverines were knocked out of the NCAA tournament, Werenski signed an ATO with the Monsters. He was instrumental in helping deliver a championship to Cleveland. Many expect him to make the Blue Jackets and be a fixture for them for many seasons.
Other notables from the 2015 draft include Gabriel Carlsson and Paul Bittner. The Blue Jackets traded back into the first round to grab the second-ranked skater on the European list in Carlsson. He's a stay-at-home defenseman that could eventually have a place in Columbus. Bittner had hip surgery and was out most of last season. Near the end of the regular season, the Blue Jackets assigned Bittner to the Monsters. He's one of the more promising rookies in Cleveland this season.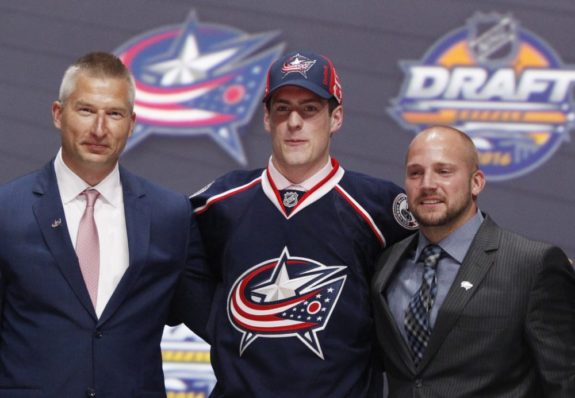 Pierre-Luc Dubois
The 2016 draft will go down as one of Kekalainen's defining moments in his career. Instead of taking the consensus pick in Jesse Puljujarvi, the Blue Jackets elected to take a player who was higher for them in Dubois. We won't know for years who's right or wrong. The takeaway here is that the Blue Jackets landed a cornerstone player who could eventually play top-line center.
Also drafted by the Blue Jackets in 2016 were Andrew Peeke and Vitaly Abramov. Each are a couple of seasons away from making an impact in Columbus if they reach their potential. Abramov is especially interesting, given his speed and skill set. He fell to the third round. Columbus took full advantage.
Draft Grade
We will know more as time goes on. But based on what we know now, I give the team an A- in this category. When you consider that Wennberg, Milano, Werenski, Bjorkstrand and Dubois among others were Kekalainen draft picks, you see the bright future this franchise has. The only demerit I give them is Rychel, given the trade that took place. Harrington could certainly prove us wrong, but it hurts to see a former first-round player go the way he did. Imagine if the Blue Jackets took Anthony Mantha, Andre Burakovsky or Shea Theodore instead. Hindsight is 20/20, but look at the difference that could make.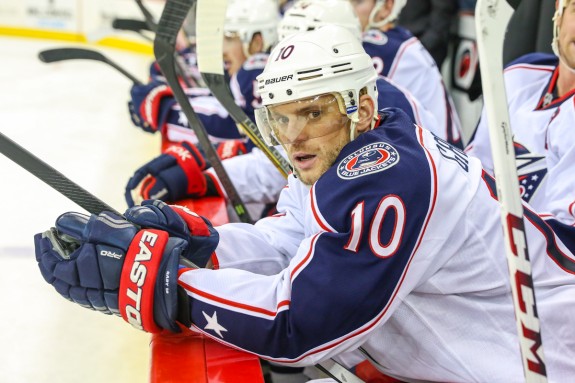 How The Roster Came To Be
Let's flash back to the last game of the 2013 season. Remember the thrill of victory the Blue Jackets had? They did their part. However, that thrill quickly turned to agony when Minnesota won their game, thus putting the Wild into the playoffs while leaving the Jackets on the outside. Here was the Blue Jackets roster on that late April day in 2013.
Defensemen: Jack Johnson, Tim Erixon, James Wisniewski, Adrian Aucoin, Dalton Prout and Fedor Tyutin.
Forwards: Marian Gaborik, Cam Atkinson, Blake Comeau, Brandon Dubinsky, RJ Umberger, Ryan Johansen, Vinny Prospal, Derek MacKenzie, Jared Boll, Artem Anisimov, Mark Letestu, and Nick Foligno.
Of these 18 players, just five remain on the current roster. Kekalainen has had some decisions to make. Let's look at some of the key events of the Kekalainen era.
Marian Gaborik Comes To Columbus
Because of the work stoppage in the 2013 season, teams were allowed to make trades later. Columbus jumped into the deep end on this one. On April 3rd, the Rangers traded Gaborik along with Steven Delisle and Blake Parlett to the Blue Jackets for Derek Dorsett, Derick Brassard, John Moore, and a sixth-round pick. Ouch.
Yes, landing a talent like Gaborik was certainly the thinking behind the trade. But to give up three players like that was risky. As it turns out, it was not a wise move.
Gaborik was later dealt to the Los Angeles Kings in exchange for Matt Frattin and two conditional draft picks. Gaborik finished his Blue Jackets career with nine goals in 34 games.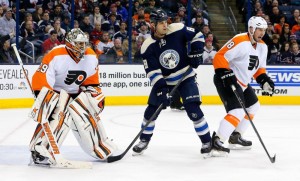 Nathan Horton
The Blue Jackets were ready to spend once free agency began. On July 5th, 2013, Kekalainen signed free-agent Nathan Horton to a seven-year contract. Things started to get exciting in Blue Jackets land. They just missed the playoffs. Now they have playoff-veteran Horton suiting up for them. But things didn't go according to plan, at all.
Horton first had to have off-season shoulder surgery. As a result, he didn't make his Blue Jackets début until January 2nd, 2014. In that game against the Phoenix Coyotes, he scored the game-winning goal. Now things can start to take off.
But in October 2014, Horton was diagnosed with a degenerative back injury of the lumbar region. It ended his season. More importantly, his career was in jeopardy.
However, the team decided not to insure his contract. This meant that the Blue Jackets were on the hook for the entire contract regardless. For financial reasons, this forced the team into a situation where they acquired David Clarkson from the Toronto Maple Leafs in exchange for Horton. Columbus wanted someone who could play, while Toronto could take Horton's hit by putting him on injured reserve while getting out from under Clarkson's contract.
The decision not to insure Horton is still felt today so long as Clarkson remains on the roster. Clarkson spent a lot of time last season injured, thus being limited to bottom-six minutes. To have over five million a season tied up in someone who's playing third or fourth line minutes is not good management. Granted, they needed to make the best of a bad situation. They got someone who they thought could contribute. Perhaps this still happens once the season starts. But the Blue Jackets have Clarkson's contract until 2019-2020.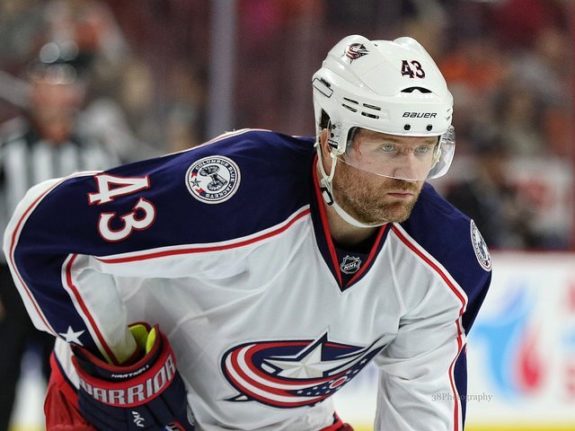 Scott Hartnell
The two above trades didn't work out well. This one, however, has worked out very well to this point. In a straight-up trade, the Blue Jackets traded Umberger to Philadelphia for Hartnell on June 23rd, 2014. Many wondered what the Flyers were doing.
Umberger's contract was shorter, so that was one consideration of the deal. The Flyers ultimately bought him out anyway, thus freeing up cap space. Hartnell has been productive in his time in Columbus, scoring 28 and 23 goals. There were rumors the Blue Jackets were looking to trade Hartnell at the deadline, but they couldn't complete a deal. Hartnell has three years left on his deal.
Brandon Dubinsky
On July 11th, 2014, Kekalainen gave Dubinsky a six-year contract extension with a cap hit of $5.85 million/season. Dubinsky is one of the better two-way players in the game, although he struggled in that department last year. His goal scoring since joining Columbus has been pretty consistent. He's scored 16, 13, and 17 goals in three full seasons in union and blue. Some around the league think Dubinsky is overpaid given his output. Given all that he does though, I have no issue with this contract. I'd like to see a little more scoring from him given his cap hit. He's been a 20-goal scorer twice in his career. But given how last season went, I expect him to get to 20 goals this season.
Ryan Johansen
Remember the summer of wondering when Johansen would sign his contract? It kept going, and going, and going, until finally on October 6th, about a week before the season, he signed a three-year deal worth $12 million. Kekalainen wanted a bridge deal. Johansen wanted something long-term. I think management handled this one well, given that they wanted to see more from Johansen. As it turns out, he became the centerpiece of the Seth Jones trade. Management showed us that they'll pay you if you've earned it (see Dubinsky, Brandon and Foligno, Nick). They get good marks (get it?) from me for this.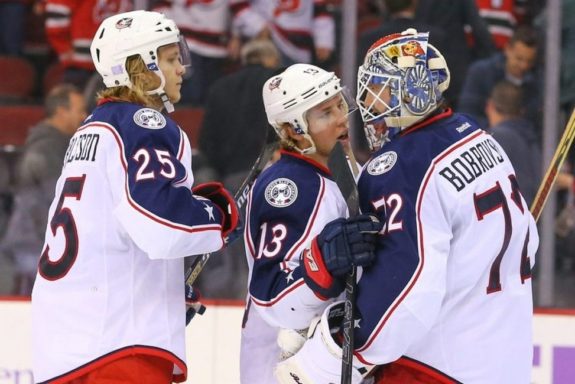 Other Items Of Note
Kekalainen also signed goaltender Sergei Bobrovsky to a four-year deal worth $7.425 million/season. Kekalainen then traded Wisniewski to Anaheim for William Karlsson, Rene Bourque and a second-round pick. He also re-signed Cam Atkinson for three years, signed Gregory Campbell for two seasons, re-signed Matt Calvert for three seasons, and signed David Savard for five seasons. This is quite the mixed bag.
Bobrovsky played well and won a Vezina, but has had trouble staying healthy of late. The Wisniewski trade was a little baffling at first. He just didn't seem like he fit within management's plans. Locking up Atkinson and Calvert is a good look, while signing Campbell at least so far hasn't panned out the way the team had hoped. And we'll see if Savard lives up to his new contract.
All-in-all, there's been good and bad within the Kekalainen era, some of greater importance than others. That said, I give management a C- for their handling of contracts and signings. The biggest negative impact is the Horton situation, as it still impacts the team to this day. I'd go much lower, but there have been good decisions in there to bring it up some.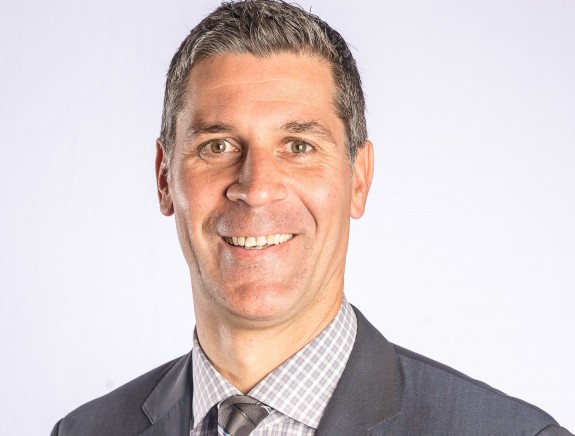 Overall Grade
All things considered, my final grade of the Blue Jackets management is a B-. It is truly incomplete as many things have to work themselves out, but given the general direction that the team is going, they deserve a B. They did just win the Calder Cup with some very talented young prospects. The future with these players is bright. Kekalainen has stock piled young talent.
But this current roster could endure another season of not making the playoffs. That would make four out of five seasons missing the playoffs if that happens. Given this roster and the youth that could land on it, I'm more lenient to management given their long-term approach.
Let's hope some better decisions are made on contracts moving forward. An improvement there combined with the state of their prospects would do wonders for this team.
It's been an interesting ride during the Kekalainen era. Let's see what other twists and turns come our way.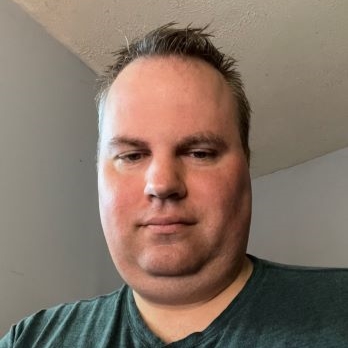 I am a fully credentialed writer who covers the Columbus Blue Jackets, Cleveland Monsters and Erie Otters as well as the Ontario Hockey League and NHL Draft. The 2022-23 season will mark nine seasons with the Hockey Writers. I am also the site's Credentials Manager. Please take note of the updated Twitter handle: @mark_scheig.