The game was deemed the Connor Bedard Bowl. It was the 32nd place Columbus Blue Jackets visiting the 31st place San Jose Sharks. If there was any game on the schedule in which a team would have no motivation to get points, it was this one.
Ah, but don't tell anyone on the Blue Jackets or Sharks that. As much as you might want players to tank, it's simply not in their DNA. If you watched the game from start to finish, you'd have seen two teams trying for two points.
The game turned out to be a thriller. And to the dismay of many Blue Jackets and Sharks fans, both teams earned at least a point on Tuesday night. But once again, this game proved to be the latest example in which players won't tank no matter their place in the standings.
Quick Game Recap
For those that stayed up to watch the game, they were treated to a high level of entertainment. Alexander Barabanov opened the scoring for the Sharks only to see the Blue Jackets score the next three to take a 3-1 lead.
2021 first-round pick William Eklund then connected on his first NHL goal to make it 3-2. Boone Jenner made it 4-2 about seven minutes later. Then as the second period ended, Logan Couture threw a puck at the net that Daniil Tarasov simply missed with his glove. The goal came with 0.6 seconds on the clock to make it 4-3.
---
Latest News & Highlights
---
Shots after the second period were 32-16 Blue Jackets. This included a stretch of 21 minutes where the Blue Jackets outshot the Sharks 23-0. Yet the Sharks scored their two goals right before and right after that 23-0 stretch. This was truly a weird game in that sense. The third period was sure to bring fireworks.
As expected, it didn't disappoint. Liam Foudy scored 2:20 into the third to make it 5-3. Then the Sharks got two goals in about 6 minutes to make it 5-5 from Kevin Labanc and Nikolai Knyzhov.
You Might Also Like
No other goals were scored. Overtime meant the game became a three-point game. Fans of other teams at the bottom of the standings were rejoicing at the outcome.
Johnny Gaudreau, who had his best game as a Blue Jacket, ended the game with just 43 seconds left in overtime. He and Patrik Laine had a two-on-zero break. Laine was denied by Kaapo Kahkonen but stayed with the play. He got the puck back to Gaudreau in front who scored his second goal of the night and fifth point of the game. Blue Jackets win 6-5.
Gaudreau became the first Blue Jacket player since Artemi Panarin in 2017 to record a five-point game. He reminded everyone how good he still is.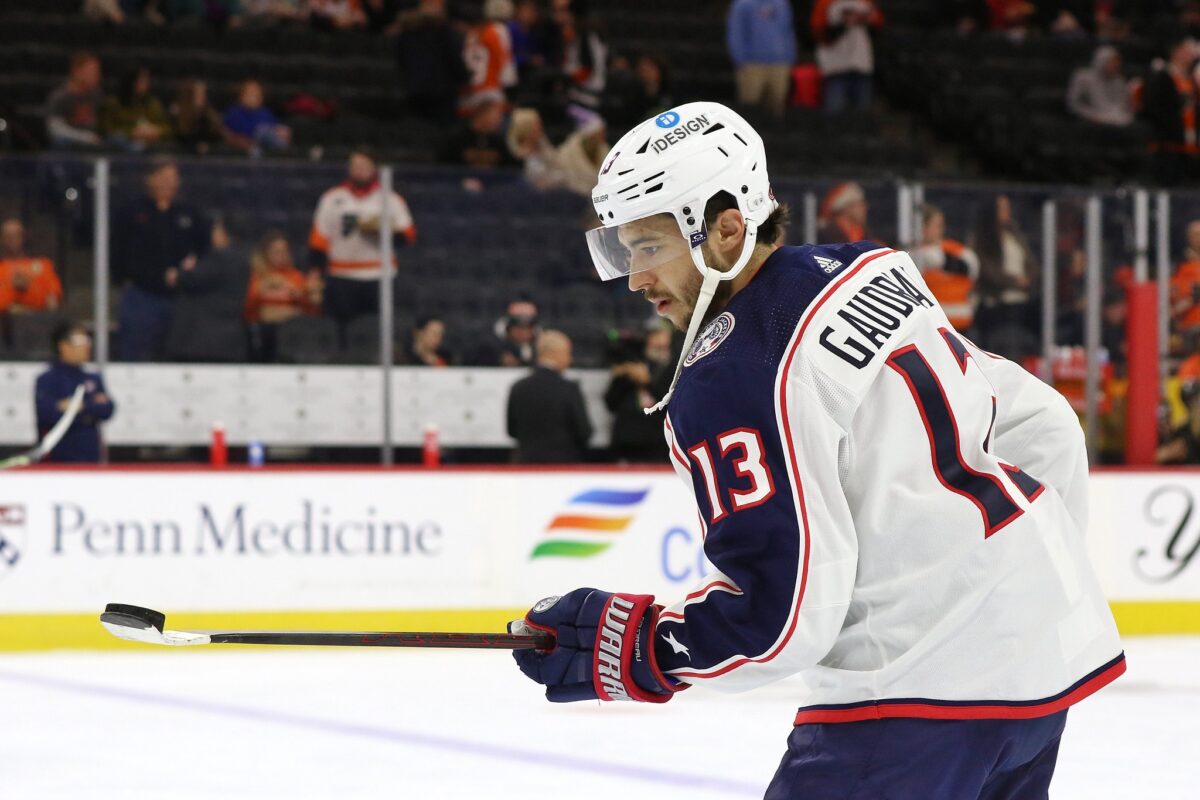 If this was a game relevant to the playoff chase, the hockey world would be talking about it more. But many saw this game as nothing more than the two worst teams playing a game. Even the Sharks pregame show used the 30 minutes to make it a 2023 NHL Draft preview.
Throw Your Conspiracy Theories Away
The Sharks were outshot 23-0 in-game at one point. Seems like an obvious tank move, right? Well except for the fact they fought back to make it 5-5 eventually.
What about the Blue Jackets? They could just easily mail the season in with so few games remaining. Well except for the fact they dominated large stretches of the game and found a way to win in overtime.
Players do not tank. It's plain and simple. It's not complicated. Winning matters at all times to them, even right now. I know what you are thinking though. Why? Why ruin a chance at a generational talent?
Here's the truth. No team is intentionally tanking. Need proof? Blackhawks 6, Bruins 3. The Blackhawks would have every reason to lose at this point especially given the opponent. It didn't work out that way.
I can keep going. Canadiens 6, Penguins 4. Coyotes 4, Flames 3. The Coyotes are 18-11-3 at Mullett Arena this season. Does that look like a team tanking to you?
Whether you want to admit it or not, commissioner Gary Bettman was right. He recently said teams do not tank. The proof is in the games involving teams at the bottom. It might not always look like it in the moment. But teams are always out to win. That's how they're wired.
Tanking Bad Idea Anyway
They say there's no such thing as a sure bet, right? That's true in the draft lottery. Even if a team finishes in 32nd place, their chances of winning the top pick is just 25.5%. Three quarters of the time they miss out.
While that team would have the highest odds, they are still not favored to win. That's just the reality of the situation. Luck is needed from the bounce of the ping pong balls to have a team's fortunes changed forever.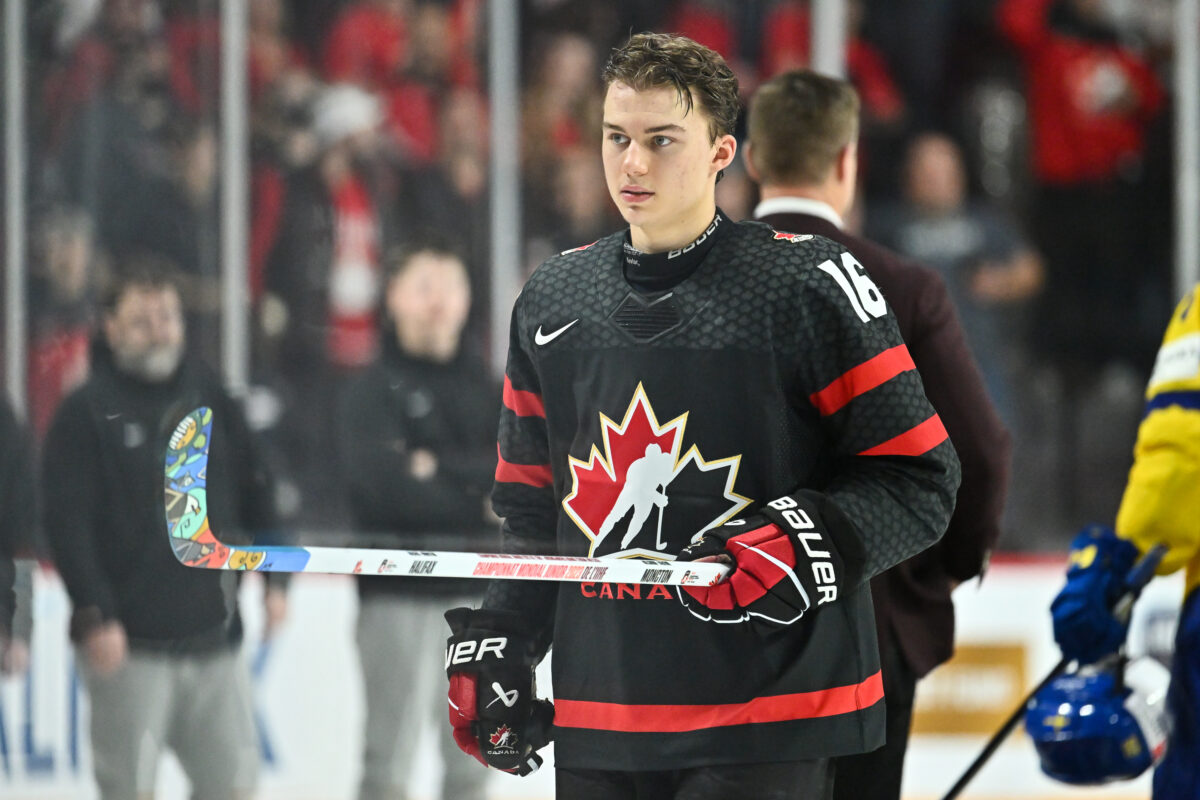 The one "advantage" to finishing in 32nd place is being guaranteed to pick no worse than third. In a draft year like 2023, there is some merit to knowing a team picks no lower than third. While it makes sense, players still really don't care about this aspect. Try asking them and see how that goes for you. It won't work out well.
Try thinking of tanking from a player's perspective. While pro-tankers are actively rooting for their team to lose, players face the reality of finishing in last place. That's no fun for anyone on the team. I can promise you their thoughts aren't with draft position at that moment.
Tuesday night reminded everyone that players do not tank. They're paid to try to win games. Winning is fun. Winning is what matters. You will never see them intentionally lose games even if losing "is good for future business."
The lottery is setup in such a way that the worst team loses the first pick almost 75% of the time. We can debate the merits of this system at a later time. For now though, just know the players have one mission on their minds in games.
That mission is to win. Tanking will never be a part of what they do.