There's no reason to panic when a team holds a 3-2 series lead in a playoff series. That doesn't mean that there aren't problems worth identifying, however, and that is very much the case when looking at this Bruins team that has dropped two games to the Toronto Maple Leafs with the most recent loss featuring 90 shot attempts for the Bruins and a Corsi For percentage (CF%) of 69.77%.
Despite those numbers, the Bruins couldn't climb back from the 4-1 deficit that they fell into halfway through the second period. There have been a few issues with the Bruins play this series, but poor goaltending play stood out in this loss.
Tuukka Rask has looked good for much of the series. With that said, he clearly didn't have his best stuff Saturday when he allowed four goals on only 13 shots. If the Bruins are going to win, they'll need their franchise netminder to be better – something he is aware of heading into Game 5.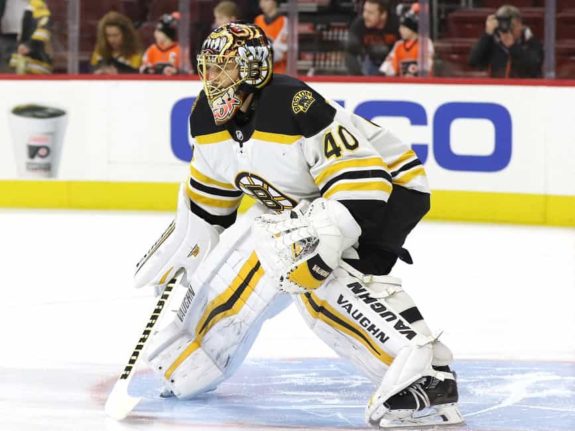 "Probably could've stopped more pucks with my eyes closed," Rask said following the loss "It's on me, but moving on to the next one and we'll finish it out in Toronto."
Related: Rask Trade Still Haunting Maple Leafs
While Rask wasn't good in Game 5 (there isn't any way around it, he needs to be better), the fact that the Bruins defense has left him high and dry with the continued use of stretch passes has to be considered another major flaw in this team's game plan. If they can limit those passes, the Bruins should immediately be in a better position to close out the series in Game 6 than allowing the series to go the distance.
Another issue that needs to be solved, however, is one that has been more glaring throughout the series than Rask's disappointing showing in Game 4 and on par with the defense's poor showing throughout the series.
That glaring issue has been the play of veteran center David Krejci.
Bruins Need More From Krejci
Krejci hasn't necessarily been bad for the Bruins during this postseason run. He's scored two goals and four points in five games and has been a fixture on the team's power play. What's interesting to note, however, is that Krejci only has two even-strength points in this five-game series and has been held without a point twice in Game 3 and again in Game 5.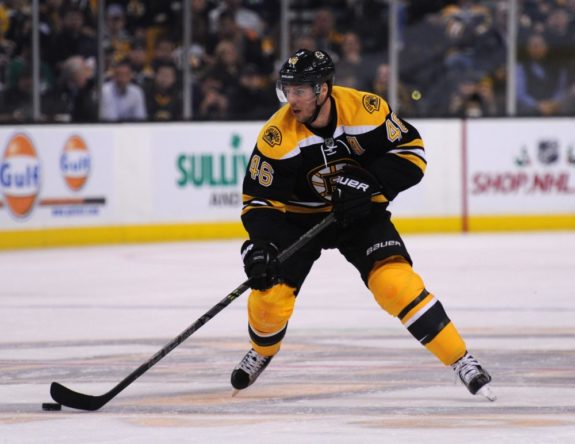 Outside of his point production, something has seemed off with the Czech forward in a few instances of this series specifically. On more than one occasion, Krejci has tried to do too much by himself and ultimately cost the Bruins – whether it be with a turnover leading to a goal the other way or a turnover leading to a penalty against the Bruins.
If the Bruins are going to win games, they'll need to get Krejci going in a more consistent way. If that means shuffling the lines around to better spark him heading into Game 6, it's something head coach Bruce Cassidy will need to at least consider.
That's where Ryan Donato comes into play.
Bruins Should Reunite Krejci, Donato and Jake DeBrusk
Playing in only one postseason game in his career, Donato didn't look good in his first showing in Game 2 of this series. With that said, one game should not be the deciding factor in whether or not a player gets another chance. If that was the case, no player would ever get a chance to prove that they can do more – and everybody knows that Donato can do much more.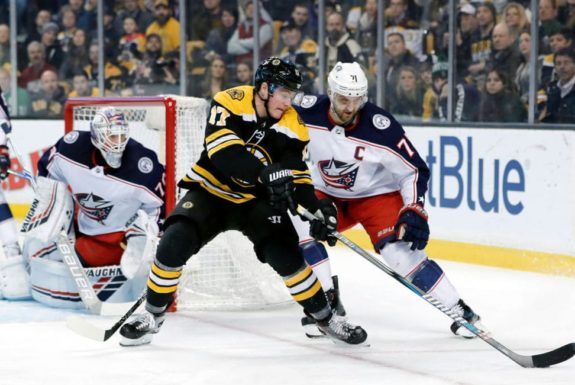 Whether it's been at center, on the left wing or on the right wing, Donato has already shown that he can play a solid brand of hockey and look like a veteran despite only playing in 13 total NHL games in his career. One of the more exciting stints for Donato was when he was flanking Krejci on his right side with DeBrusk skating on the left wing.
Related: Jake DeBrusk Overcoming Adversity
The trio played in four games together and were on the ice for four-goals for and two goals-against in that time. Their Corsi For percentage was only 48.44% in those games at 5-on-5, but the small sample size did show a lot to like. Heading into the first game with the three players paired together promised to be an exciting prospect – something that came to fruition from the first time they stepped on the ice together.
Krejci is a dynamic offensive threat who can play with just about anybody and look good. When he played with Donato and DeBrusk, however, there was instantly lightning in a bottle. It's something the Bruins could use to their advantage in Game 6 with very little risk involved.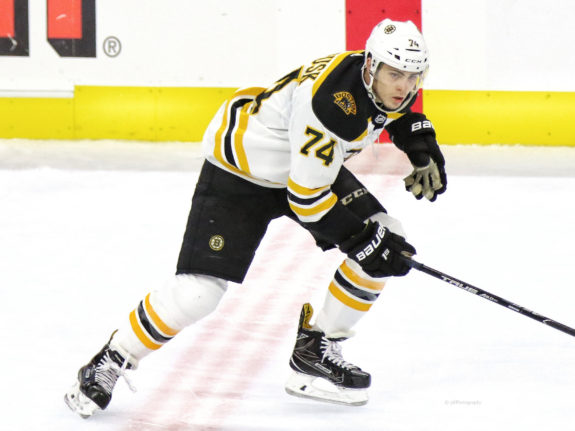 If the Bruins decide to insert Donato into the lineup on the team's second-line, it would immediately slot Rick Nash into his natural role at left-wing alongside Riley Nash and David Backes. That would give the Bruins a heavy third line that can score, play responsible two-way hockey and generate energy while making the team's second line that much more lethal and quick.
While Rick Nash hasn't been bad (on the contrary, his impact has actually been invaluable), his point totals are indicating that something isn't quite right. For that reason, this change could benefit him just as much as it could benefit Krejci.
The Bruins have been beaten by the Maple Leafs speed at various points of this series and adding another dynamic offensive weapon in Donato who can skate with the best of them could be an answer to some of this team's problems.
Danton Heinen is the Odd Man Out
If the Bruins do make this lineup change, they could easily decide to shuffle their lines throughout the game and move Nash back up to the second line while moving Donato to the third line. Nothing would be set in stone but it would be an interesting dynamic to at least explore in an attempt to spark Krejci who has always excelled in postseason situations.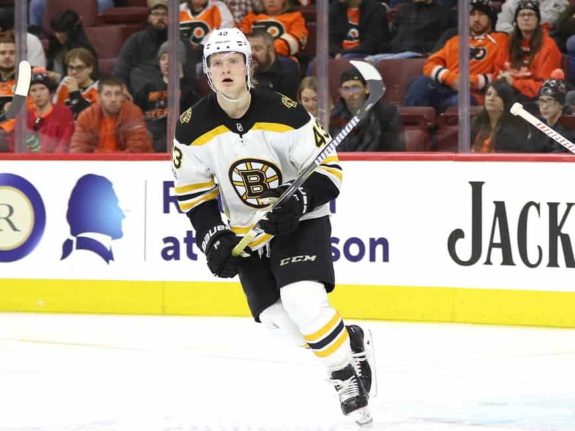 In this scenario, Danton Heinen would be scratched from the Bruins lineup for Game 6 with the team's fourth line being untouched.
Though Heinen has proven to be a very valuable member of this team in all situations, he also saw his ice time drop from upwards of 13 minutes a game in Games 3 and 4 to only 9:29 in Game 5 (though an exorbitant amount of power play time for the Bruins could factor in there). His zero points and four shots in five games simply aren't enough to justify keeping him in the lineup.
If the Bruins want a chance at closing out this series, they should look at starting the following lineup and seeing where it goes:
Marchand – Bergeron – Pastrnak
DeBrusk – Krejci – Donato
Nash – Nash – Backes
Schaller – Kuraly – Acciari
The Bruins have proven that they can win games. They've also proven that they can bounce back from poor outings in the past. Making a change like this isn't necessarily in the cards or even an essential move, but it's something that should at least be considered if the Bruins want to make a quick impact next game.