Every year, hockey fans long for July 1 – a day that resembles Christmas as organizations drop millions of dollars on free agents to improve their teams. This tradition comes with insomnia, your phone glued to your hand, and migraines due to an excess of blue light hitting your eyes.
The intrigue stems from the fact that every offseason, the culture of the NHL tends to change slightly. This season, the Eastern Conference saw a massive shift, as franchise center and then-captain of the New York Islanders, John Tavares, left Long Island and signed with his hometown team, the Toronto Maple Leafs.
Despite the fact that the Bruins were active during free agency, they haven't yet had success signing a top-six forward or top four defensemen, with most of their signings being depth signings. However, with the departure of Tim Schaller, Anton Khudobin, Austin Czarnik, and more, the Bruins looked to free agency to fill some voids in preparation for an intense year next season.
Boston Bruins Free Agency Report Card
Jaroslav Halak – Grade: A
The Boston Bruins had one of the better goaltender tandems in the NHL last season. With exceptional performances from veteran Anton Khudobin, who was previously considered the Bruins' "key to the crease," and a relatively rested Tuukka Rask, the Bruins had a lot of success throughout the season due to the consistencies of both goaltenders. Despite that, the Bruins shook up their goaltender tandem after letting Khudobin go to the Dallas Stars in free agency and furthermore replacing the void with two-time top-10 Vezina-voted goaltender Jaroslav Halak.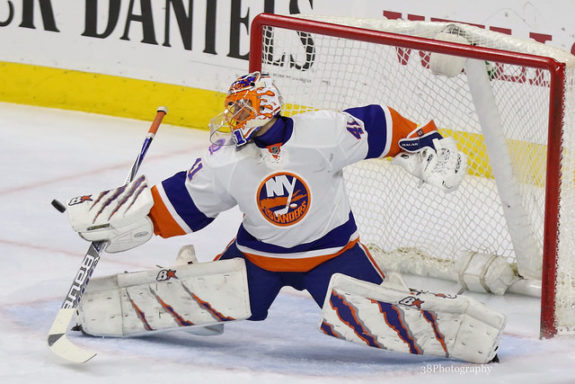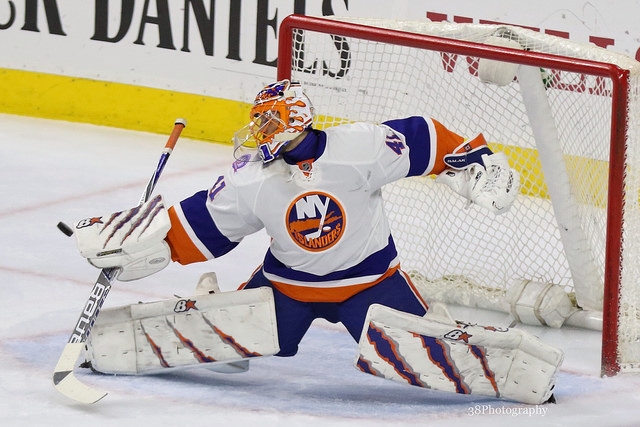 The contract is a fair value that extends to two years with a cap hit of $2.75 million. It may be a bit of an expensive investment for a backup goaltender, however, Halak was one of the better goaltenders on the market this offseason and will provide Rask with one benefit he hasn't received throughout his career—rest.
Halak, the 33-year-old Slovakian, has participated in 449 career NHL games and has secured a .916 career save percentage. Although Bruins fans should be excited about the addition of Jaroslav Halak, the man that should be most excited is Tuukka Rask—and it would not be a surprise if Rask has a career year next season with Halak backing him up.
John Moore – Grade: B-
The Bruins finally added a left-shot defenseman in free agency—although it wasn't Calvin De Haan, who was largely rumored to be coming to Boston. Instead, the Bruins gave former New Jersey Devil John Moore a significant contract that may have been a few too many years but is still fair value for the 27-year-old defenseman.
Moore will spend the next five years in Boston with a cap hit of $2.75 million—a decent contract that makes the Bruins' blue line a little more competitive and allows for a little more flexibility with cap space.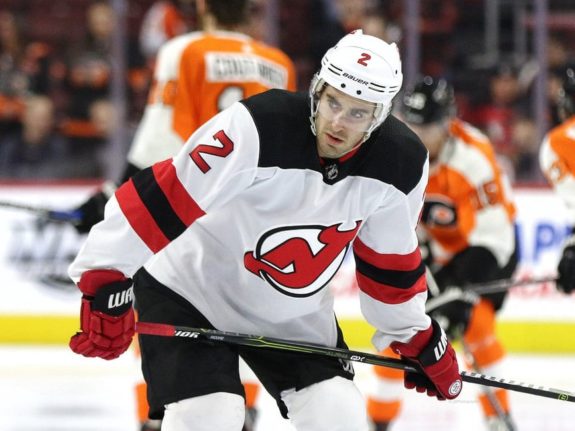 The signing of Moore does indicate that the Bruins may look to trade one of their left defensemen (Torey Krug or Matt Grzelcyk), as well as right-shot Adam McQuaid for a top-six forward, but as it currently stands, the Bruins upgraded their defense with the addition of Moore.
Despite the fact that Moore isn't known for his offensive production, Bruce Cassidy and the Bruins staff have proved to be able to develop defenseman into versatile, two-way players. An example would be Kevan Miller, who originally was a stay-at-home defenseman who provided grit and strength. Now, he's one of the better defensive skaters and works excellently in transition. If the Bruins develop Moore the same way they developed Miller, this contract will be an absolute steal.
Chris Wagner – Grade: C+
Returning to his hometown is 27-year-old Massachusetts-native Chris Wagner, who formerly played for the Anaheim Ducks, Colorado Avalanche, and the New York Islanders.
Not known for his offensive production, Moore is a power forward and grinder who has 482 hits in just 174 games. Milan Lucic-esque with his physicality, Wagner will likely compete for the third-line center position that was left when Riley Nash went to the Columbus Blue Jackets. With a surplus of prospects, especially in the center position, Wagner will have to battle for a full-time role with the Bruins—however, given the fact that the Bruins roster is full of youth, Wagner will likely play an integral role in protecting the rookies, and being the Bruins' most physical player on the ice.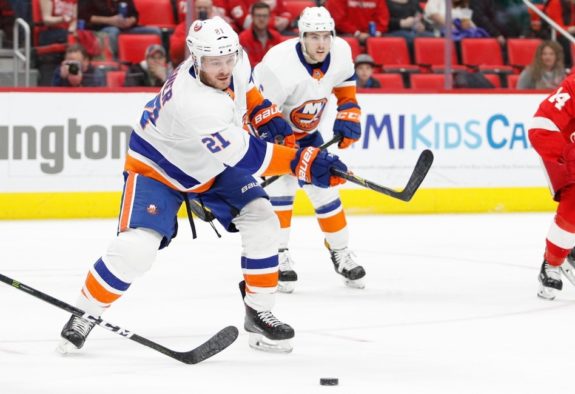 Although Wagner is not a signing that necessarily improves the Bruins competitiveness next season, he will have a major role next season that will benefit his teammates come playoff time. Much like Tom Wilson, Wagner will use his physicality to his advantage at every opportunity—and after the Bruins were pushed-around by the Tampa Bay Lightning last season, bringing in Wagner should excite fans.
Joakim Nordstrom – Grade: C-
Joakim Nordstrom, a left-shot center who can likely play wing, will compete to fill the void left by Tim Schaller, who left the Bruins organization to sign with the Vancouver Canucks this offseason.
Nordstrom won a Stanley Cup after playing three games with the Chicago Blackhawks in the 2014 playoffs and won the International Ice Hockey Federation World Championship in 2o17 with Sweden. With only 49 points in 282 games, Nordstrom is not known for being a goal scorer – however, his game does come with benefits that the Bruins are looking for.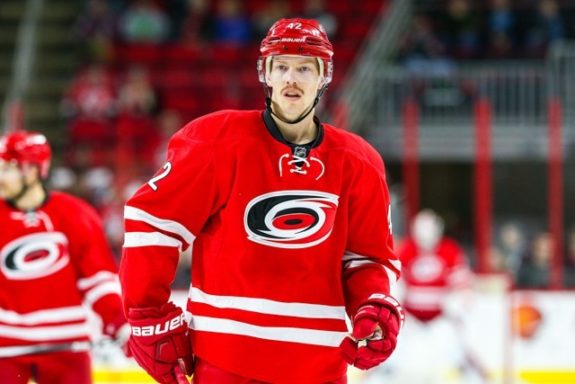 Nordstrom is extremely fast. After years of the Bruins being too slow, they have finally overturned the roster into being a younger, faster, and more offensive-oriented system than ever before—which is why Nordstrom may fit in well with the Bruins. He uses his skating to his advantage and is always positioning himself in front of the net—and thanks to his speed, he often finds himself alone with the puck.
Nordstrom is more of a project. At 26 years old, he has likely surpassed most of his development. However, there may be a little more room to make Nordstrom a 25-30 point-per-season player, and a legitimate bottom-six forward.
Overall, the Bruins had a relatively successful free agency. With the Atlantic Division getting better overall, there is still room for improvement, and the Bruins will have to explore options by trade if they would like to continue competing with teams such as the Toronto Maple Leafs and Tampa Bay Lightning. The Bruins are still one of the better teams in the NHL, but at the moment, being first in their division is looking to be as difficult as being first in the league.