The Boston Bruins are prepared to have a rather difficult summer. With eight combined UFAs and RFAs, the Bruins are exploring opportunities that will allow them to be competitive in the near future. With rumors that they may have interest in re-signing Rick Nash and discussions about bringing Ilya Kovalchuk to Boston, it's become adamantly clear that the Bruins are all in. However, as Boston looks to add scoring depth or a left-shot defenseman, it's important to not forget about a certain goaltender who exceeded expectations last season: Anton Khudobin.
Khudobin's History
Khudobin, a pending unrestricted free agent (UFA), has bounced around the league throughout his nine-year NHL career. He played two seasons in Minnesota, although he only participated in six games. Shortly thereafter, he spent two years in the Bruins organization, getting 14 games in 2012. After departing from Boston in 2013, he joined the Carolina Hurricanes, where he totaled 70 games in two seasons with a .926 save percentage in the first season and a .900 save percentage in his last season. He then joined the Anaheim Ducks for nine games before fighting for the Bruins' backup spot in 2016.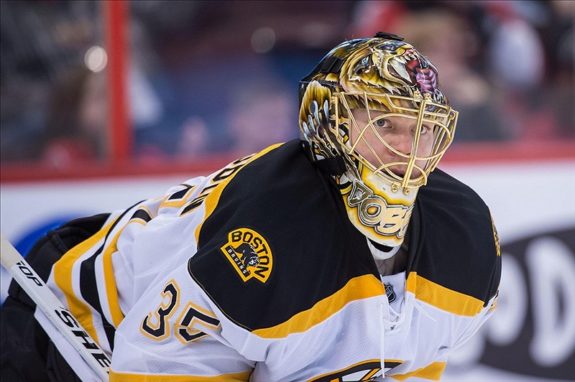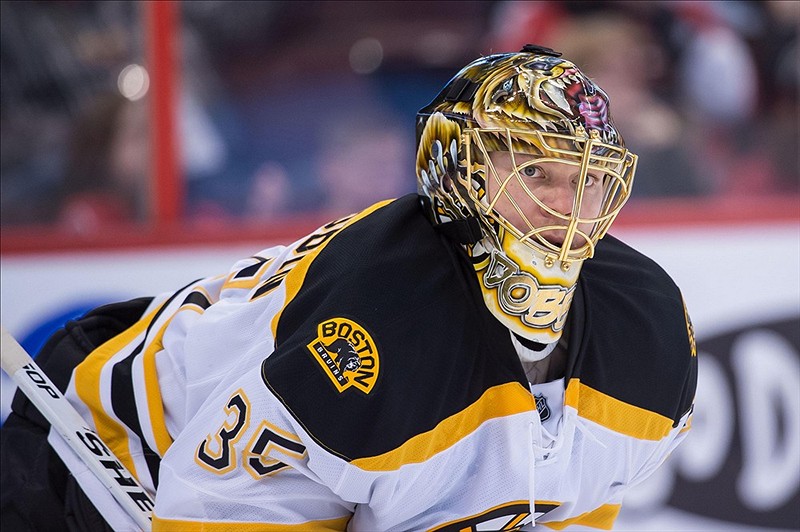 Khudobin battled Providence Bruins goaltender Zane McIntyre for the backup position, and although Khudobin won, he still struggled to win consistently, which furthermore affected Tuukka Rask's performance overall. Although Rask is a star goalie in the NHL, it's been proven on multiple occasions that playing 60-plus games in a season negatively impacts his performance in the postseason.
'Dobby' Critical for Bruins
Last season, Khudobin provided one of the most consistent backup goaltender performances in the league. Going 16-6 with a .913 save percentage, Khudobin gave Rask necessary rest and even played back-to-back games multiple times throughout the season. The fact of the matter is, Khudobin's play last season was a legitimate factor in the Bruins' playoff run.
With shallow goaltender depth for the Bruins, McIntyre is not prepared to be the Bruins' full-time backup solution, and therefore they should not make any significant changes at the backup goaltender position. The Bruins should, however, consider drafting a goalie or two in the upcoming draft—although it has been reported that they are looking to jump back into the first round of the NHL draft.
If Boston does decide to let Khudobin walk, the club will have some backup goaltender options in free agency—however, none are significantly better. Names like Jaroslav Halak, Kari Lehtonen, Jonathan Bernier, former Bruin Chad Johnson, Carter Hutton, and Ondrej Pavelec are a few options, but only Hutton posted a higher save percentage than Khudobin last season. And despite Khudobin being 32 years old, it's possible that he's entering his prime late in his career considering he's currently playing his most consistent goaltending in his career. And in Khudobin's eyes, Boston is home, and any other city in the league would be a downgrade in terms of environment.
Khudobin Belongs in Boston
"I want to be here. I like [it] here. I've been in California, I've been in Texas, I've been in Carolina, I've been in Minnesota. I've been in a lot of cities and a lot of states, and Boston is my favorite one," said Khudobin in an interview with NBCSN's Joe Haggerty.
"This is my favorite city. That's the way it is. It doesn't matter if I'm going to sign here, or if I'm going to go away – Boston is still going to be my favorite city."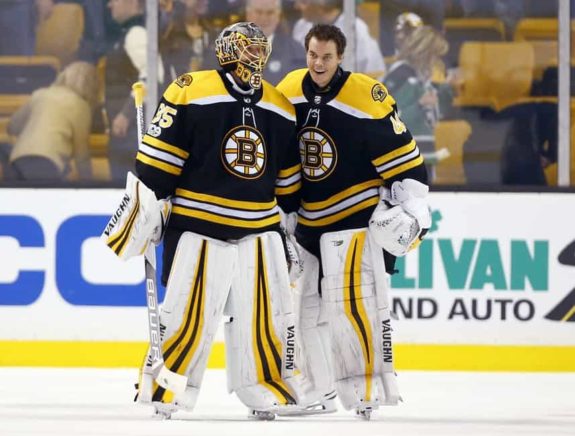 The likelihood of Khudobin staying in Boston for an extended period of time is minimal given his age. The Bruins will likely explore younger backup goaltender options in years to come; however, in regards to the short term, giving Khudobin a one-year or two-year deal keeps the Bruins competitive in the now.
After a slate of disappointing seasons and playoff runs, the Bruins management, as well as fans, are beginning to understand the system in which Rask performs best. Having played 70 games in 2015, 64 games in 2016, and 65 games in 2017, the Bruins managed to lower Rask's starts to 54 games, and the additional rest proved to be beneficial to the 31-year-old goalie.
As of right now, Khudobin is the only goaltender who has proved to successfully give Rask the necessary rest throughout an 82-game season while still winning crucial games—and for that reason, no changes should be made to the Bruins backup goaltender position. As the old cliche illustrates: if it isn't broken, don't fix it.