If the 2017-18 season made anything clear, it's that the Boston Bruins' championship window is firmly open. Part of what comes with such a situation is that teams must identify all of their potential short-term and long-term moves and decide which decisions will give them the best chance at winning a championship.
After all, nothing matters in professional sports outside of winning the big one.
Related: Bruins Offseason Outlook
While it may seem difficult for the Bruins to suddenly skew from their plan of building through the draft and keeping an eye towards the future, the collection of assets doesn't only impact a team's on-ice product directly through prospects but also through players that can be acquired with those prospects. It's the cost of business in the NHL and if Danny Ainge and the Boston Celtics have taught us anything, it's simply that you can't get too attached to your own assets.
While there are trades that can affect a team's long-term plans, there are other routes that teams can go which can ultimately create a ripple effect for any subsequent moves that might come to be. Signing a free agent to a significant contract can then limit what a team can do on the trade market or with their own internal salary cap options and it's for that reason that so many teams get burned by contracts signed on July 1.
Sometimes, though, a big-money contract can be worth it if the thought-process is right. That's where Ilya Kovalchuk comes into play.
Kovalchuk is Seeking an NHL Return
The history of Kovalchuk in the NHL is long and well-documented. As a dominant player, the interest in the Russian winger has always been high at the NHL level and it even created some major controversy for the New Jersey Devils nearly a decade ago when they opted to sign the veteran to a deal.
Despite this, Kovalchuk's ability on the ice has never been in question and the risk is almost always worth the reward when it comes to him.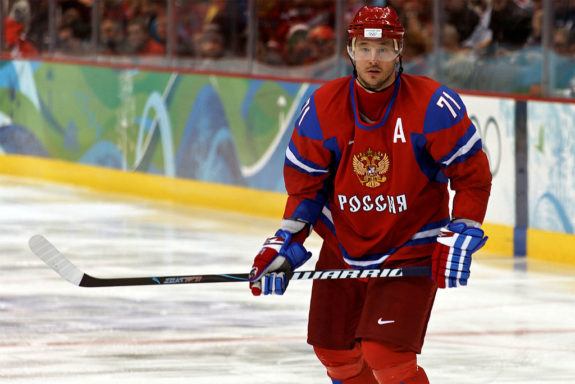 At the NHL level, the first-overall selection from the 2001 NHL Entry Draft has scored an impressive 417 goals and 816 points in 816 games. His most recent season in the NHL came in the lockout-shortened 2012-13 season when he scored 11 goals and 31 points in 37 games, though his most recent full season came one season prior when he scored 37 goals and 83 points in 77 games.
As a playoff performer, Kovalchuk has also excelled in the NHL, scoring 11 goals and 27 points in 32 games with his most recent performance featuring eight goals and 19 points in 23 games in 2011-12.
An incredibly talented sniper who knows how to put the puck in the net, Kovalchuk's ability to play a strong possession game is another part of what makes him so talented. At 6 foot 3 and 230 pounds, Kovalchuk's size is often underrated as he has a legitimate power-forward frame and while he may not be as physical as some big players in the NHL, he's not afraid of laying a big hit to make a play.
For those worried that Kovalchuk hasn't played an NHL game in five years, it's understandable that there can be some hesitation to sign the 35-year-old. When looking at what he's done outside of the NHL in that time though, there's no reason to have any reservations from a statistical standpoint.
Kovalchuk Has Dominated the KHL
In five seasons in the KHL since 2013, Kovalchuk has scored an impressive 120 goals and 285 points in only 262 games, including 32 goals and 78 points in 60 games in 2016-17 and 31 goals and 63 points in 53 games just last season.
As a member of SKA Saint Petersburg, Kovalchuk has been an absolute force in the KHL and has shown no signs of slowing down in recent years. Leading his team in goals and points last season while trailing only Nikita Kusev in assists, Kovalchuk's ability to produce points and take over a game hasn't dropped off yet despite his accelerated age. It's for that reason that there are so many NHL teams looking into bringing him back to the league.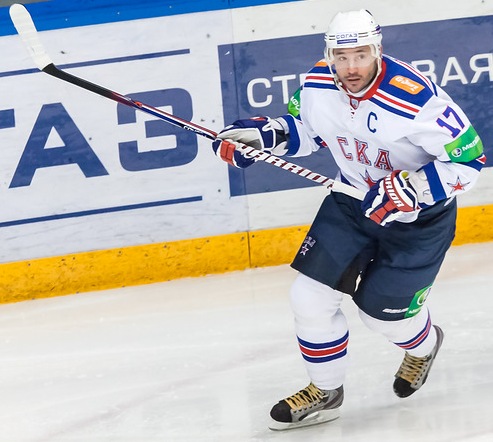 Already setting up meetings, the Los Angeles Kings and San Jose Sharks have jumped on the Kovalchuk bandwagon first. Still, the Bruins aren't far behind in that regard and have seemingly expressed interest.
The Bruins Have Interest
When talking about teams that have interest in signing the veteran forward on TSN 690, TSN Insider Darren Dreger had this to say:
"I'm going to give you a list of teams that I believe are interested in Ilya Kovalchuk," Dreger said. "And I'm going to qualify that level of interest. Detroit, as I tweeted earlier today, definitely made a push. The St. Louis Blues have interest, Anaheim, Dallas, the New York Islanders. I'd put that group as potential dark horse teams.
"And then beyond that, probably more solid contenders include the likes of San Jose and Los Angeles, and I'd put the Boston Bruins in that group and maybe the New York Rangers as well. So there's a total of nine teams."
If the Bruins do indeed plan on courting Kovalchuk, there are a few factors to consider.
For starters, it all comes down to that championship window that was previously mentioned. If the Bruins deem Kovalchuk worthy of an NHL contract, they'll be doing so with Stanley Cup ambitions on their mind. the core is in place and a player like Kovalchuk playing on David Krejci's wing just makes a lot of sense given his ability as a big-bodied sniper and Krejci's history of playing with those types of skaters.
This is partly why the Bruins made such a significant investment in the Rick Nash Trade.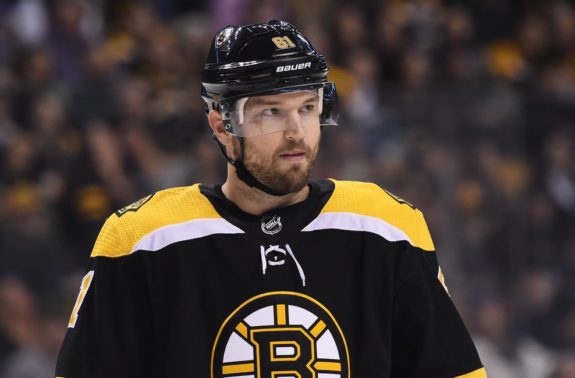 While Nash wasn't bad as a member of the Bruins and his future in Boston may not be over yet, the Bruins will have to decide if he's worth the investment and if so, is he a better fit than Kovalchuk.
Long-Term Effects Are Worth a Stanley Cup
Ideally, the Bruins would sign Kovalchuk to a one-year contract which wouldn't interfere with their long-term plans in the slightest as the team's biggest offseason decisions lie ahead in the 2019 offseason rather than the 2018 offseason. If there is a legitimate bidding war and Kovalchuk is seeking a contract longer than just one year, though, the Bruins will have to make a conscious decision that they will be creating a problem down the line in terms of salary cap.
If the team can win a Stanley Cup in 2018-19, that concern isn't as significant, of course.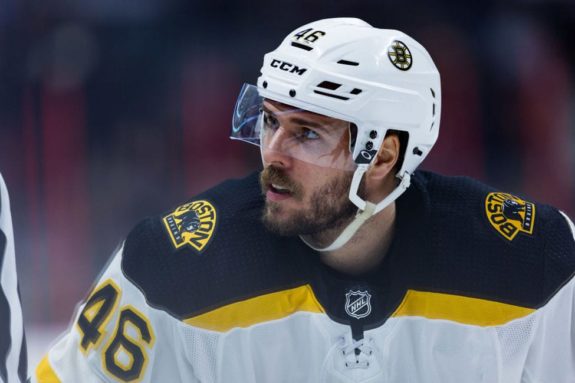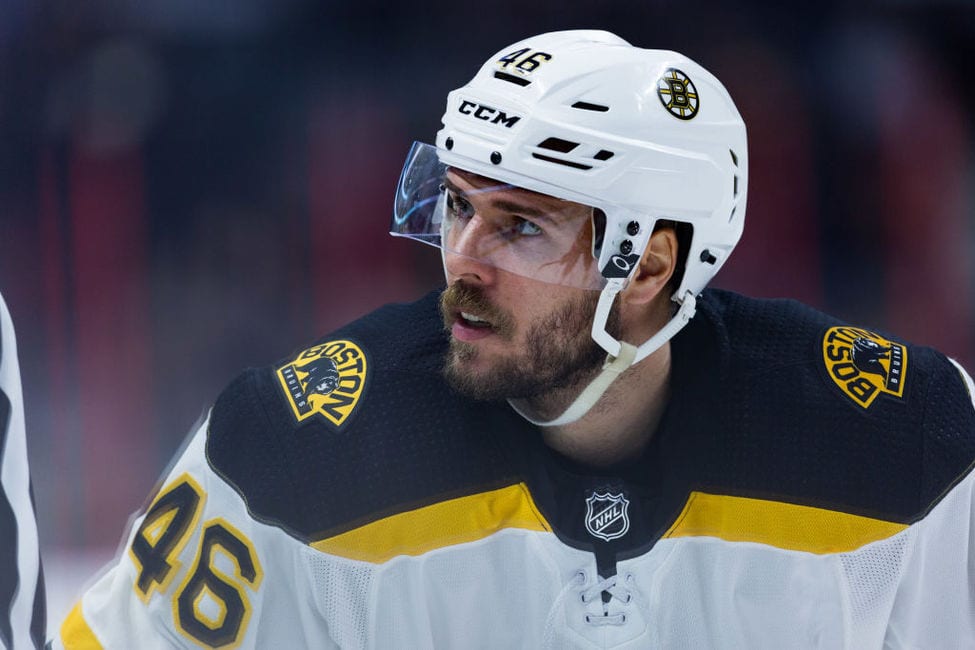 A top-six featuring Patrice Bergeron, Brad Marchand, David Pastrnak, Krejci, Kovalchuk and Jake DeBrusk is something worth salivating over. It also leaves a plethora of talented forwards available to play on the team's third line in 2018-19 which will only strengthen the lineup altogether.
There are risks, of course, as Kovalchuk could ultimately be a bad fit for the team or he could suddenly regress to the point that he's no longer worth a multi-year contract. If the Bruins can sign him to a one-year deal, that isn't as big of a concern. If he's signed for two or three years, though, the Bruins had better make sure that he has what it takes to be an impact player in all of those seasons as they can't make another mistake like the contracts handed to David Backes or Matt Beleskey.
Related: Ryan Fitzgerald Has Immediate NHL Potential
There's a need for improvement on the defensive side of the puck for the Bruins but that doesn't mean the team should simply ignore a bonafide sniper like Kovalchuk if he comes available on the open market. If the Bruins feel they need to address defense this offseason due to internal options not being ready, they will. Regardless of that need, though, the Bruins could be a big player in a few ways this summer.
Kovalchuk may not be a Boston Bruin by the time this offseason is over, but if the team thinks he can help push them over the hump towards a Stanley Cup Championship, they'll do everything they can to get him in the fold; with good reason, too.