The New York Rangers have traded veteran forward Rick Nash to the Boston Bruins in exchange for Ryan Spooner, Matt Beleskey, Ryan Lindgren, a first-round draft pick in 2018 and a seventh-round pick in 2019. The Rangers will retain 50% of Nash's salary and the Bruins will retain 50% of Beleskey's.
OFFICIAL: #NYR have acquired a first-round pick in the 2018 NHL Draft, defenseman Ryan Lindgren, forwards Ryan Spooner and Matt Beleskey, and a seventh-round pick in the 2019 NHL Draft from the Bruins in exchange for Rick Nash.

— New York Rangers (@NYRangers) February 25, 2018
Nash was one of the biggest names rumored to be available at the 2018 trade deadline and the Rangers stayed true to their plan of rebuilding for the future rather than adding for the present with this deal.
At 33 years old, it would be easy to write off Nash. Still, despite where Nash is at in this stage of his career, he's still on pace for his 13th season with at least 20 goals. It's been a year where Nash has been able to stay healthy despite playing in 67 games or less three times in the last four seasons. When healthy, Nash has proven he can be a prototypical power forward who uses his size and fierce shot to his advantage.
Originally drafted with the first-overall selection in the 2002 NHL Entry Draft by the Columbus Blue Jackets, Nash burst onto the scene immediately with 17 goals and 39 points in 47 games as a rookie. In his sophomore year, he gave the league a real taste of what was to come, however, scoring 41 goals and 57 points in 80 games as a 19-year-old.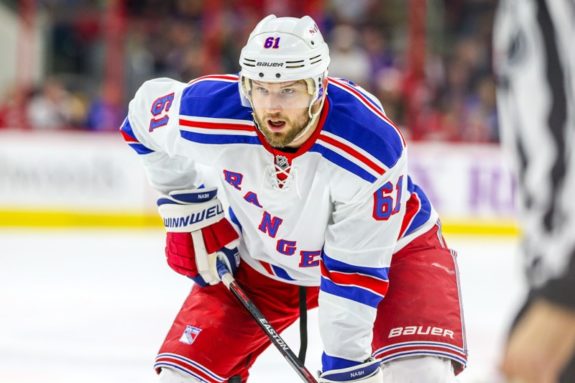 Nash followed that year up with 31 goals (in 54 games), 27 goals, 38 goals, 40 goals, 33 goals, 32 goals, and 30 goals in his next seven seasons with Columbus. Since being traded to New York, Nash has only been held below 20 goals one time, coming in 2015-16 when Nash played in only 60 games.
Nash Brings Consistency
It's the consistency that Nash has displayed over his career that has made him such a respected player around the league throughout his 15 seasons in the NHL. It's also why he was so coveted as a deadline acquisition this season.
This deal came just a few days after the Rangers sent Nick Holden to the Boston Bruins in exchange for Rob O'Gara and a 2018 third-round draft pick. While Holden should prove to be a depth addition for the Bruins, Nash has a chance to be a much bigger contributor given his size, scoring ability and responsible defensive play.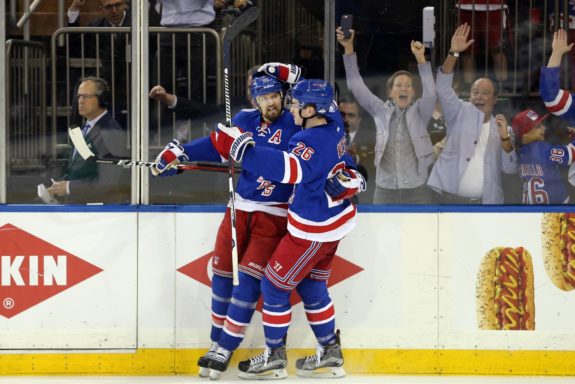 One thing that's always plagued Nash has been his postseason production. While his 15 goals and 41 points in 77 playoff games aren't awful, they aren't quite in line with what teams would expect from their top winger; especially one who earns upwards of $7 million per season.
Nash's contract was actually an issue when facilitating this deal as the Bruins were running close to the salary cap ceiling, forcing some creativity to make the trade work. Ultimately the trade went through and Nash will find himself playing in the postseason for the seventh consecutive year. The hope, however, is that he can score more than three goals and five points in 12 games this time around.
Big Implications for the Bruins
This trade is a big one as it has long-term effects for the Bruins that can be seen as positive and negative. In the short-term, the team gets one of the best wingers in the league in recent memory (who is past his prime, clearly, but who has the ability to make an impact regardless) while moving on from Spooner in the process.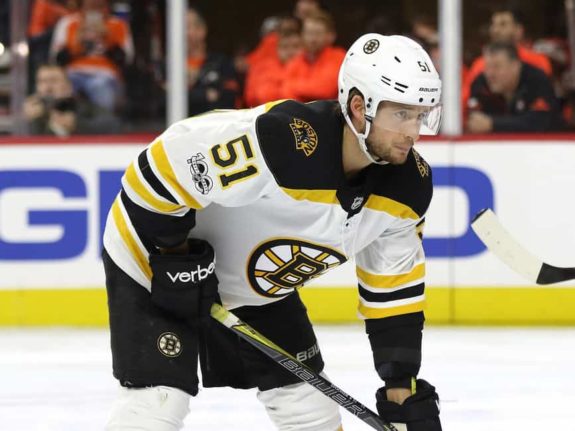 Spooner has been in Boston since being drafted in the second-round in 2010. While he may have finally started putting it all together in Boston with his impressive play on the wing, the Bruins needed to substitute salary somewhere.
Obviously, Nash's size was appealing to the Bruins in that spot next to David Krejci, though the team could also shift David Pastrnak down to play with Krejci while slotting Nash with Patrice Bergeron and Brad Marchand.
In the long-term, the Bruins will be sending away one of their better prospects in Ryan Lindgren and a first-round pick. The cost is business is high in the NHL but the Bruins were dealing from a position of strength with a log-jam of left-shot defenders in their system.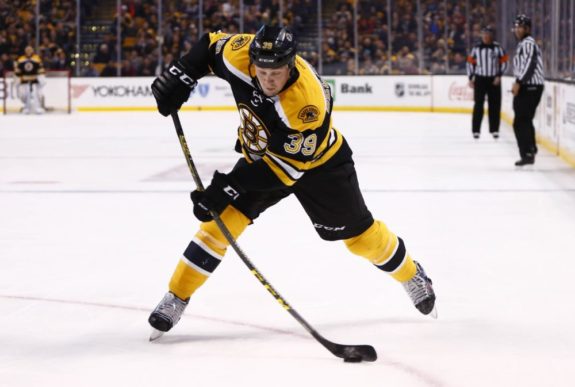 The real kicker of this deal was the Bruins ability to get out from underneath of half of Matt Beleskey's contract. Signed as one of general manager Don Sweeney's first transactions, Beleskey's contract proved to be a hindrance to the franchise more than anything else due to his production.
Now that the $1.9 million of the $3.8 million per year deal that's in place for two seasons beyond this one is gone, the Bruins have to be happy that they've gained some flexibility while adding the best winger on the market – regardless of how "good" Nash might prove to be.