Sometimes, things don't go according to plan. This was true for the 2017-18 Boston Bruins who fell short of their ultimate goal of winning a Stanley Cup following a loss to the Tampa Bay Lightning in the second-round of the postseason.
Related: Bruins Exceeded Expectations in 2017-18
Though the Bruins were unable to capture hockey's top honor, the fact that they far exceeded expectations placed upon them entering the year cannot be ignored. Not only did the team take great strides towards reclaiming a Championship but they also showed general manager Don Sweeney what worked, what didn't work and what ultimately needed some more time to develop.
Heading into the 2018 offseason, the Bruins are undoubtedly going to be seen as legitimate threats coming out of the Eastern Conference next season. Their young players will be a year older with some valuable regular and postseason experience under their belt; the veterans on the team will be rested and ready to start the 2018-19 season fresh and head coach Bruce Cassidy will have time to tinker with his gameplan to maximize his players' abilities.
Before a gameplan can be established, though, Cassidy will need to get an idea of who will be on the roster. A plethora of decisions (some harder than others) will need to be made this offseason, ranging from players being re-signed or let go to rookies making the roster or being sent to Providence or the CHL.
Re-Signing Anton Khudobin
This decision seems like the easiest one Sweeney will have to make all offseason. During his second stint in Boston, Khudobin proved he could be a reliable backup netminder to Tuukka Rask and even spell the franchise's starter when he needed some time to reflect and get back to form. Finishing the season with 16 wins and a 2.56 goals against average and .913 save percentage, Khudobin certainly did his job.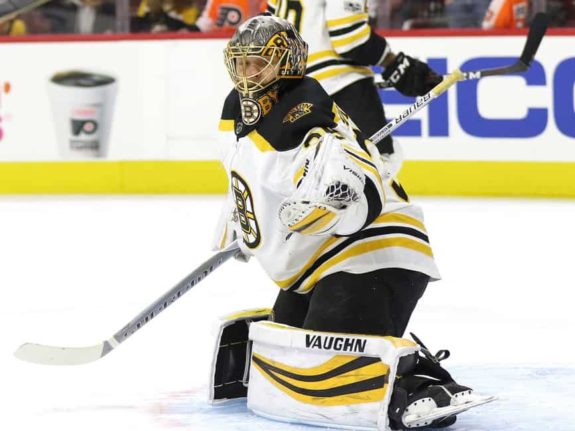 While in the past the Russian goaltender expressed interest in starting in the NHL again one day, his performance in Boston likely showed that he's best suited in a minimized role. Even if his intentions haven't changed, another team signing him to be their starter at this point seems unlikely. A strong performance as a backup next season, however, could sway a team in the 2019 offseason to consider him.
Fortunately for the Bruins and for Khudobin, interest in a return may be mutual as far as a need at the position and love for the city go.
"I want to be here. I like here. I've been in California, I've been in Texas, I've been in Carolina, I've been in Minnesota. I've been in a lot of cities and a lot of states, and Boston is my favorite one," said Khudobin following the season. "Don [Sweeney] knows that I love it here. I love the city and everybody knows it. How much is it going to be a factor in signing a new contract, I don't know. I don't think it will be a factor. I don't think it matters. It matters what they can offer, and how much I'm willing to take."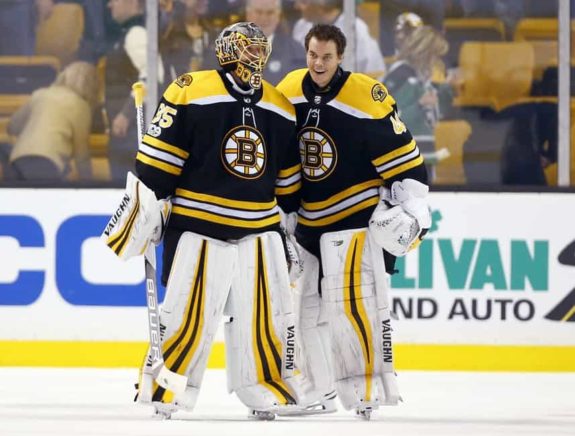 Why would re-signing Khudobin be such an easy decision for the Bruins? Well, it stems down to his proven track record in Boston as well as a lack of options on the open market.
As 98.5 The Sports Hub's Ty Anderson mentioned, the Bruins 67.2 point percentage in Khudobin decisions ranked first in the Eastern Conference among playoff teams and third in the league behind only the Los Angeles Kings (80.6 percent from backups) and Anaheim Ducks (70.8 percent).
While the Bruins likely couldn't do better than Khudobin next season, they could likely do worse with some of the best backup options on the market heading into next season set to include Jonathan Bernier, Ondrej Pavelec, Chad Johnson, Antti Niemi and Carter Hutton – the latter of which will probably garner some interest around the league following a sterling season in St. Louis.
The Bruins also have Zane McIntyre as an option heading into next season, but his performances in Boston in the past have been less than encouraging. In eight games with the Bruins (all coming in 2016-17), McIntyre compiled an 0-4-1 record with a 3.97 goals against average and a .858 save percentage.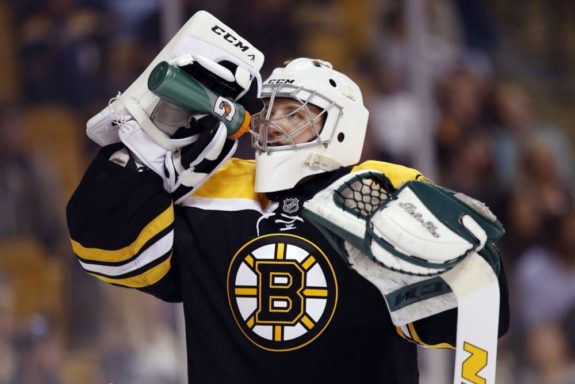 With that in mind, his AHL totals have been satisfactory and he'll likely get a long look in training camp regardless of the team's situation with Khudobin. Still, moving on from Khudobin after he proved he was so integral to the team's success seems counter-productive in the long-run.
Letting Riley and Rick Nash Walk
The futures of both Riley and Rick Nash have been discussed in depth over the course of the regular season and postseason. For Riley, the fact that his performance early on was so surprisingly solid led to the notion that the Bruins simply may not be able to afford him. After continued excellence throughout the year in what became the best season of his career, notwithstanding a rough playoff run, that fact may remain true.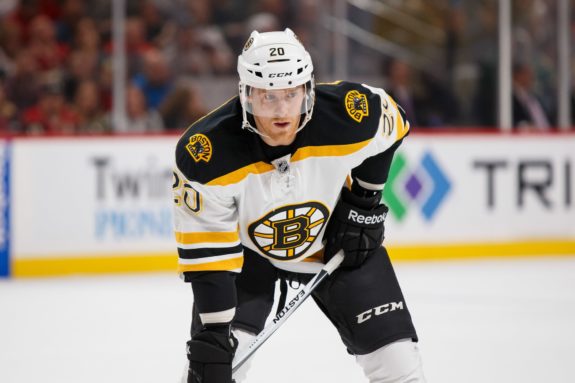 The Boston Bruins have a plethora of centers on the roster and at the AHL level who could be capable of filling in if Riley is let go and it's something the team has to consider. Both Patrice Bergeron and David Krejci will remain on the team heading into the 2018-19 season, leaving two center jobs up for grabs in the bottom-six.
Related: Chris Kelly's Contract a Cautionary Tale for Bruins With Riley Nash
With Jakob Forsbacka-Karlsson, Ryan Donato, David Backes, Sean Kuraly (assuming the Bruins tender him, but more on that later) and Noel Acciari all capable of playing center, the Bruins certainly have options outside of Nash at the position. Unfortunately, losing the versatility and two-way ability of Nash won't be an easy-to-swallow pill and the team won't get the same kind of offensive production from Kuraly or Acciari, nor will they get the same defensive ability from Donato. Still, the Bruins can't overpay for a role player on their team with so many key free agents coming up next season and beyond.
Moving on to the other Nash in Rick, it seems likely the Bruins and the veteran winger part ways on July 1. Though Nash had an excellent regular season with the Bruins and shined at times in the postseason, his inconsistencies were too blatant to overlook. That's especially true when considering the contract Rick will likely be looking for as he's unlikely to take a significant home-town discount following a few months in the city and a huge eight-year, $62.4 million deal.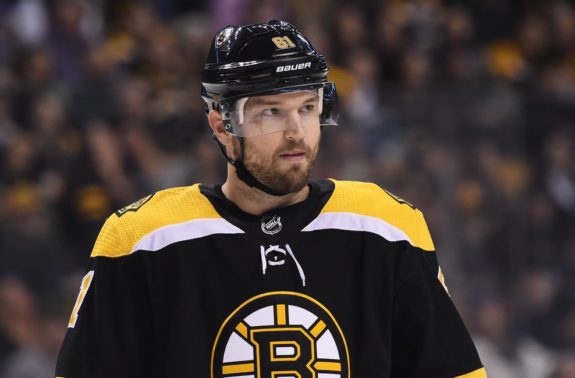 The Bruins have options outside of Nash in terms of wingers as well with Brad Marchand, Jake DeBrusk, David Pastrnak, Ryan Donato, Anders Bjork, Zachary Senyshyn and Peter Cehlarik all in the mix next season for top-six minutes. The former three will certainly be starters in the top-six with Donato and Bjork likely competing against each other for the last spot, assuming Donato isn't the de facto No. 3 center next year.
Making a Decision on Tim Schaller
Nobody could have expected Tim Schaller to play such a big role in the Bruins team when he signed a contract with them ahead of the 2016-17 season. The 27-year-old forward proved to be a crucial member of the team's fourth-line and looked like a must-play skater every single game due to his hard-work and surprising offensive ability as a depth scorer.
With 12 goals and 22 points in 82 games last season, Schaller re-signing with the team wouldn't be a bad thing by any stretch of the imagination. With that in mind, the Bruins do have a bevy of players looking for a roster spot next season and with Schaller set to hit free agency, his role could be expendable.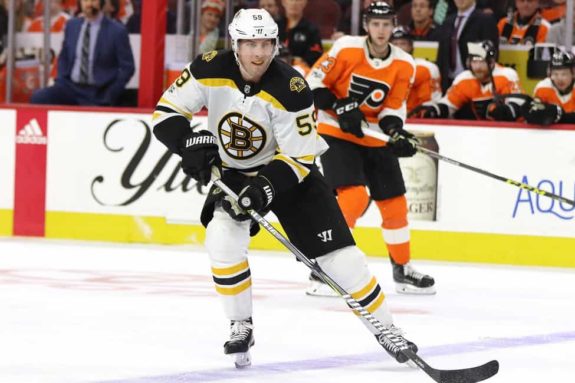 If the Bruins decide that Schaller is the best player for the job, though, his contract demands shouldn't be too outlandish and the two sides could likely make something work if the feelings are mutual. In the end, Schaller staying with the team or signing elsewhere won't make-or-break the Bruins chances at winning a Stanley Cup next season. With Cassidy's tendency to roll four lines consistently, though, having familiar depth with Schaller can't be underestimated.
Re-Sign Kuraly and Grzelcyk
Much of the talk about rookies for the Bruins centered around players like Charlie McAvoy, Jake DeBrusk, Anders Bjork, Ryan Donato and Danton Heinen this season. With so many young players on the roster, it's to be expected that some flew under the radar as "rookies" and that includes 25-year-old Sean Kuraly and 24-year-old Matt Grzelcyk.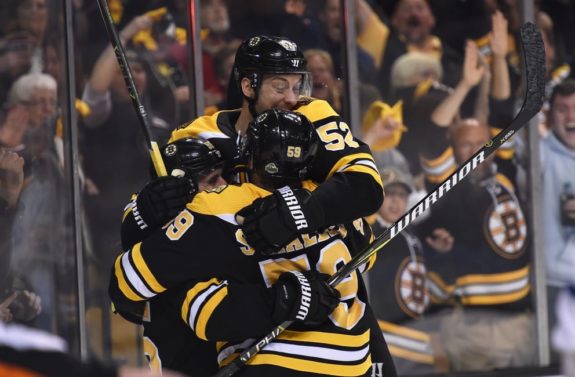 Despite playing in their first NHL seasons in 2017-18, both Grzelcyk and Kuraly were integral parts of the Bruins gameplan each and every night and should both be back with the team in 2018-19.
Kuraly was a mainstay on the Bruins fourth line this season and if the team decides to move on from Riley Nash, he could be in competition to take over the third-line center job if the team doesn't feel comfortable with Donato or Forsbacka Karlsson in the role. While he's probably best suited to play on the fourth line, his ability to fill in on the third-line makes him a valuable asset for the Bruins.
Grzelcyk is in an interesting spot with the Bruins as he is their third-best option as a left-shot defender. With both Chara and Krug above him and Urho Vaakanainen, Jeremy Lauzon and Jakub Zboril behind him working hard to crack the roster, Grzelcyk's long-term future with the club could be dependent on how management views him relative to their other young players.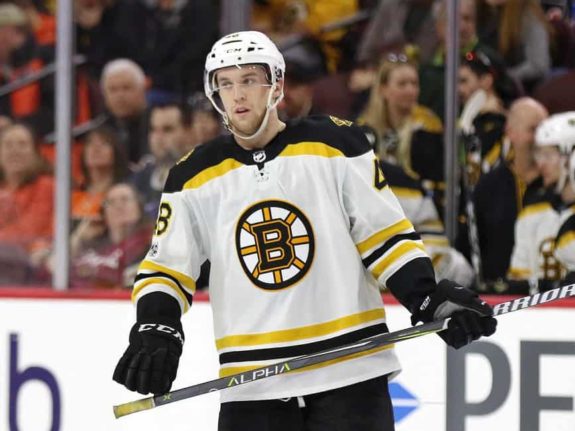 Another factor working against Grzelcyk could be the Bruins need for a defensively responsible left-shot blueliner. If the Bruins can find one in the trade market this season, Krug slotting down on the third-pairing would leave Grzelcyk without an everyday role. It'll be interesting to see how the Bruins tackle that position this offseason with an immediate need for improvement but long-term answers in the system.
Letting Holden, Gionta, Wingels & Others Walk
Depth is an important part of hockey. Having the appropriate depth for a cup run is important, but it's also something that can't be overthought in the offseason.
Re-signing Holden doesn't make much sense financially or in terms of his position as a primarily right-side defender and he was best suited as the team's eighth option for a postseason run. He served his purpose and his time in Boston is likely done unless he's willing to remain with the team as a depth defender on a contract fitting of the role.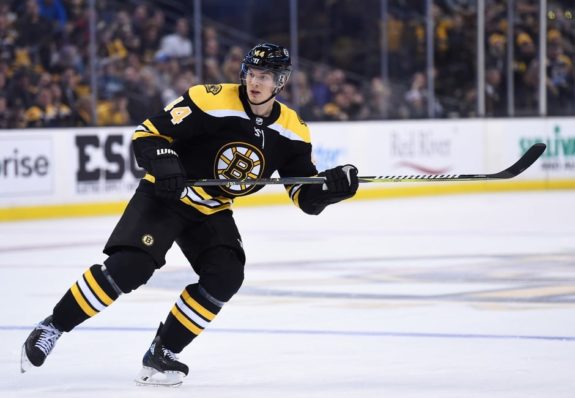 Brian Gionta was a free asset that didn't hurt to have down the stretch. His usage wasn't ideal as he was probably used way too much for someone his age and with other (better) options on the team, but his voice in the locker room was more important than his performance on the ice. If he doesn't retire, it would be in both his and the Bruins best interest for him to find a new team this offseason.
Wingels would make sense to re-sign as a depth forward if the Bruins don't think Ryan Fitzgerald is ready to step into a bottom-six role next season. Even if they make that decision, however, Wingels would have to be around after training camp. He'll likely find another team sooner than that.
Related: Tommy Wingels – Your New Favorite Bruin
While the Bruins would love to re-sign Austin Czarnik, the young center has no reason to re-sign in Boston with no immediate roster spot in his future. If the Bruins could promise him a role on the third-line at center next season, they could find a way to lure him back. With that in mind, it seems like it's a promise they simply can't and shouldn't make as the competition should be open to all of their young centers.
Exploring the Trade Market
It's been the talk of the league lately, but the Carolina Hurricanes are open for business. With a new regime in Carolina, the team is willing to listen to offers on every single player on their roster with the exception of only Sebastian Aho.
For those good at math, that means there are quite a few good players on the Hurricanes roster available in trade talks. That would include Jeff Skinner, Noah Hanifin, Brett Pesce and Jaccob Slavin. If the Bruins want to make a trade with the Hurricanes there would be no shortage of players that could be of interest to them.
As the offseason gets underway there will be a more clear idea of which players will be available on the trade market. The Bruins immediate need is clearly a second-pairing left defender who can play tough defensive minutes to relieve Chara and take over for the future. If the Bruins decide that their current group is more than capable until the prospects are ready, they'll stand pat. If the need is clear and the cost is right, a trade could be worked out.
It isn't anything groundbreaking and the information isn't new, but teams won't make a trade unless they think it will make their team better. Good teams make moves with long-term interests in mind. Bad teams make short-sighted moves out of desperation. The exception to the rule comes with trade deadline acquisitions for teams looking to make a strong push for a Stanley Cup – even then, these moves can be heavily scrutinized if the team falls short of their ultimate goal as the Bruins did after acquiring Nash to fill in on the second-line and Holden to add depth defense.
When the offseason market unfolds, the Bruins will have a chance to improve if they deem it necessary. Until then, all anyone can do is wait and speculate.