After a disappointing end to what can only be considered an excellent season for the Boston Bruins, a few decisions (some difficult in nature) will have to be made in regards to the future of the club.
Related: Bruins Exceeded Expectations in 2017-18
One that could end up being the most difficult will be the decision to either extend Riley Nash's contract or to less him explore free agency in search of a new home and a significant pay raise from his $900,000 annual salary from the last two seasons.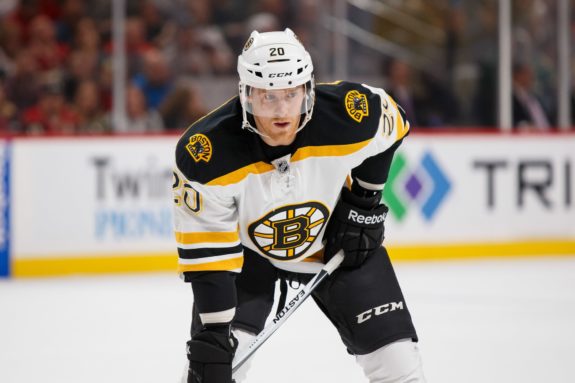 On the surface, it seems ridiculous to even question moving on from Nash when he played such a crucial role for the Bruins all season long in a third-line role. The soon to be 29-year-old is coming off of a career-season that saw him record career-highs in goals (15), assists (26) and points (41) which were significant jumps from his previous high marks.
In addition to that, Nash's ability in the faceoff circle is something that needs to be mentioned as well. Winning 48.8% of his faceoffs in the regular season and a very impressive 58% in the postseason, it's clear that Nash can be depended upon in difficult situations.
That extends even further when considering that Nash was the team's go-to option to fill in for Patrice Bergeron when he was injured for various stretches of the year.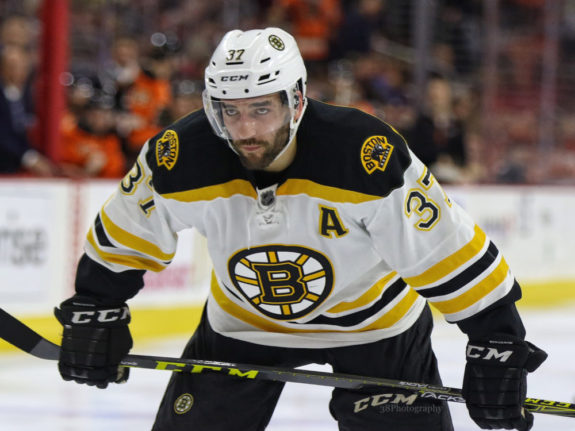 On the other hand, there's the notion that Nash could have potentially played himself into a contract far too rich for the Bruins blood this offseason. This is especially true when considering the fact that there is a bevy of center prospects in Providence who are either ready or nearly ready to make the full-time jump to the Bruins roster.
Players like Austin Czarnik, Jakob Forsbacka Karlsson, Trent Frederic and even Ryan Donato who already made the jump to the NHL level from Harvard are all in the mix for the Bruins third-line center role next season. Even Sean Kuraly, who primarily played on the fourth line in 2017-18, can't be eliminated from potentially playing a third-line center role if the cards play out that way.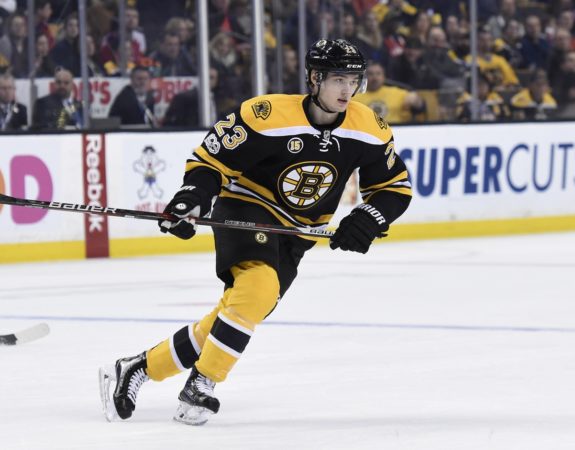 If Nash is looking for a contract worth something in the range of $2 million to $2.5 million from the Bruins on a one to two-year term, that's something that's easily manageable and should immediately be considered a win for the team. If the contract exceeds two years or is worth $3 million a year or more, the Bruins will need to seriously consider letting Nash explore his options on July 1.
It's not like the Bruins haven't been in a similar situation in the recent past.
Chris Kelly's Contract Serves as a Warning
When looking at former-Bruins' forward Chris Kelly, the similarities to Nash are clear. Kelly was playing primarily in a third-line center role with the Bruins and had been a contributor in the faceoff circle and on offense. In his contract season, he scored 20 goals and 41 points with the Bruins and was a prime fit to move up and down the lineup when the moment called for it.
A major difference between Kelly and Nash, however, is the fact that Kelly had already proven throughout his career that he could contribute goals consistently as he had scored upwards of 10 goals in seven straight seasons (including 15 twice and the aforementioned 20-goal year in 2011-12). Nash, on the other hand, has only scored upwards of 10 goals twice in his six-season NHL career, including his 15 from this season.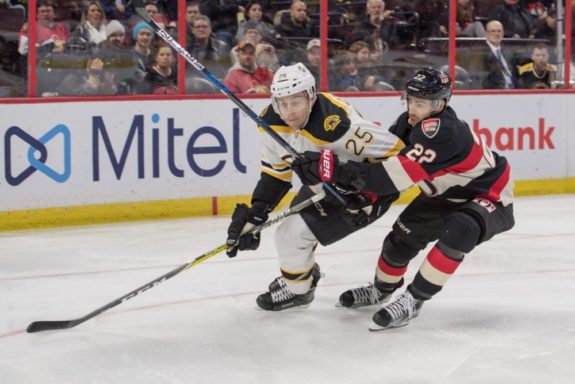 The rest of Kelly's tenure with the Bruins has been well-documented. Former Bruins-general Manager Peter Chiarelli was criticized for a lot of things in his tenure in Boston (similarly to what's currently happening in Edmonton), but one of the most blatant blunders was giving Kelly a four-year contract with a $3 million annual cap hit after one breakout season.
The deal was heavily criticized and the Bruins found themselves in what was often described as "cap jail" simply due to the fact that they had so many deals on their roster that probably shouldn't have been signed. Kelly would go on to score only 21 more goals and 57 more points for the Bruins over the next four season combined.
He would also only play in 80 games once during that stretch in 2014-15, playing in a total of 102 out of 212 games in the other three seasons combined (though the 2012-13 season was a shortened year, to be fair.)
The Bruins also discussed potentially bringing Kelly back to the team on a significantly cheaper deal due to his role in the locker room and his ability to contribute in a bottom-six capacity after a gruesome injury to his leg wiped out his final season in Boston. With that in mind, the Bruins wouldn't have paid him a significant amount of money to fill the role moving forward.
Nash Deal Will Have Future Implications
It's easy to get caught up in the moment and be blinded by recency bias. For general managers in professional sports, that simply can't happen. The general philosophy a team should have when negotiating contracts and looking to add to the roster is evaluating a player on what they can do for the team moving forward and not what they've done in their career.
Another notable blunder that the Bruins made in that regard was the long-term signing of David Backes. While a fine player in his own right, a two or three-year term for the aging veteran would have been far more sensible than the five-year contract he eventually signed. Still, Backes was signed for what he had done in his career rather than the consideration that he could fall off in the near future due to age, injuries and the like.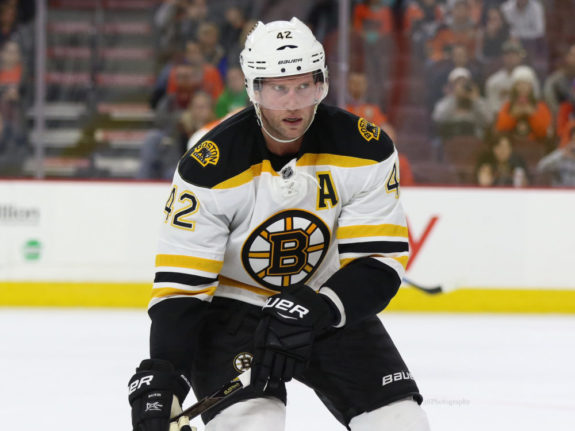 Even with what he's contributed to the team in his two seasons in Boston, it's clear that Backes isn't the same player he once was. That's an issue when considering he still has three seasons left on his current deal and will eat a significant portion of the team's salary cap until the 2021 offseason.
Related: Bruins All-Time Salary Cap Team
This is something the Bruins will need to be better at in the future, especially when the influx of young impact players on the roster will be looking for an extension sooner than later; some larger than others.
Something important to remember when comparing Kelly and Nash is also that Nash is roughly three years younger than Kelly was at the time of this signing and those three years could be a major factor when considering what Nash could do for the Bruins moving forward. Kelly was 31 years old but turning 32 early into the first year of his contract, Nash will be 29 for the entire 2018-19 season.
If the Bruins believe that Nash's breakout season in his contract year wasn't an aberration and was more the rule than the exception to the rule, they could look to re-up the Alberta-native to a new deal. Still, they should be cautious about the future, specifically in regards to their young players looking for deals and the warning flag they got with the Kelly deal in the not-so-distant past.