In life, you only get one chance at making a first impression. In professional sports, a first-impression can shape a player's entire legacy in a city – for better or for worse.
When Tommy Wingels was traded to the Boston Bruins at the Trade Deadline, there were mixed reactions to the move. For some, the move was just a depth trade that wouldn't impact the team much one way or another. For others, the cost (though relatively insignificant), was simply too much to pay for a depth player.
Regardless of which side of the fence fans were on when Wingels was acquired, there's simply no denying his debut was a memorable one in Boston.
Wingels Left a Lasting First Impression
Bringing his A-Game in his inaugural performance in the black and gold uniform, Wingels showed the fans early on why he's been a fan-favorite on every team he's played for in the NHL.
With consistent high-energy shifts, the 29-year-old found himself recording an assist and scoring the Bruins third goal of the night (a goal that served as the game-tying goal at the time). On his next shift, Wingels run a puck off the post and showed that he wouldn't be satisfied with the bare minimum.
The final stat-line saw Wingels record one goal, one assist, two shots on net, two hits, a 60% faceoff percentage and 52 seconds of short-handed time on ice in 15:06 of action.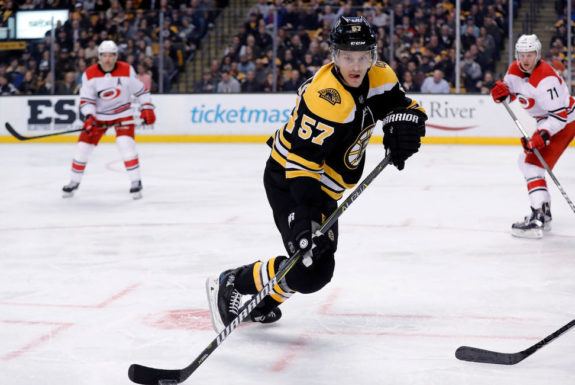 It was an impressive debut for the winger that fortunately came at home at the TD Garden. While the hometown crowd in Boston should appreciate the effort they got from him all game, the expectations for point-production need to be tempered.
That isn't Wingels' job, and that's okay. Not every player is built to score goals and produce points at a consistent rate at the NHL level.
With consecutive seasons of scoring over 15 or more goals and 36 or more points in San Jose in 2013-14 and 2014-15, Wingels has shown he can produce when called upon. In Boston, however, Wingels job will primarily be to bring energy to each shift. The type of player who stands out every time he's on the ice, Wingels knows what his role is and he excels at it as a result.
Fan-Favorite Potential?
Is Wingels actually going to be your new favorite Bruin after one game? No, probably not. Especially not on a team that already has so many fan-favorites on the squad.
Even with one positive performance in Boston, it wouldn't be wise to immediately berate those who criticized the trade. That said, it isn't out of the question to envision Wingels earning a spot in the hearts of Bruins' fans sooner than later if he continues to perform at this level (even without the point production) whenever he draws into the lineup.
With Patrice Bergeron set to miss two weeks due to a fractured foot before being evaluated, the expectation is that Wingels will find ice time in the interim. Fellow newcomer Brian Gionta will also likely find some game action at some point in that stretch, and there's no telling how severe Bergeron's injury even is at this point. The evaluation will give more insight, but until then, Wingels should get his opportunity to make a name for himself in Boston.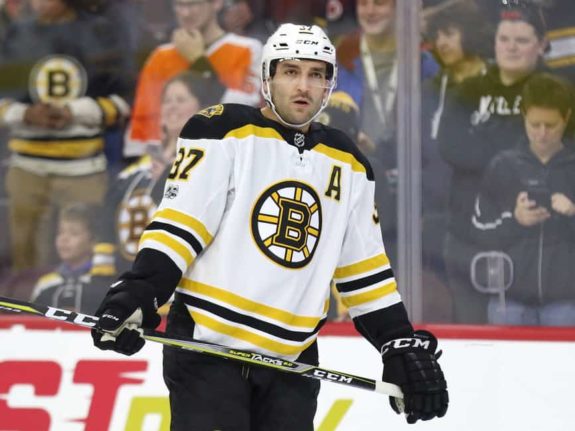 It's clearly going to be a rough stretch for the Bruins without their best player and spiritual leader. With the additions of Wingels and Nash to the lineup, however, the Bruins showed that they can face adversity head-on. The start of the Bruins' first game without Bergeron wasn't pretty. Still, the tenacity of this squad and the effort of the newcomers, including Wingels, led to a comeback victory.
That'll be the way this team will need to play with until he's back if they want to have any success.
Wingels Playing Meaningful Hockey in Boston
It seems strange to say Wingels wasn't playing meaningful hockey in Chicago around this time of year, but the Blackhawks currently have a record of 27-28-8, good for 62 points, last place in the Central Division by a large margin and 12th place in the Western Conference.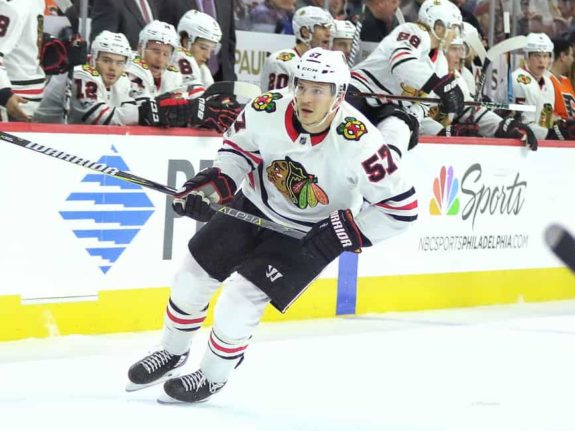 In joining the Bruins, Wingels now has a chance to play in games that mean something in the grand scheme of things. With one trade, his entire season turned on its head for the better and he'll now get a chance to compete for the Stanley Cup. While it may have been a good experience to play for his "hometown" team in Chicago, there's no doubt he's grateful for this opportunity.
Though he may have been a depth addition to this Bruins team, his contributions in his debut won't soon be forgotten. After all, you never forget a first impression.
Brandon Share-Cohen has covered the NHL and various professional sports for seven years. Working with The Hockey Writers, Brandon works extensively on covering the Boston Bruins in addition to his role as the News Team Lead.