Bob Murray did warn us that there might not be much activity.
Nevertheless, the idea of the Anaheim Ducks general manager adding a scoring winger or a depth defenseman by the trade deadline still seemed plausible given his club's needs and their window to win right now. In the end, though, Murray only made subtle moves in signing Olympian Chris Kelly and trading Chris Wagner to the New York Islanders for veteran forward Jason Chimera on deadline day.
Ducks Acquire Chimera
After signing the 37-year-old Kelly, the Ducks already had a surplus of depth forwards. Instead of then addressing top-six scoring on the wings and/or more stability on the back end, Murray traded for another depth forward in Chimera—though he did send one, Chris Wagner, the other way.
Chimera, a long-time NHLer at age 38, is in the midst of a difficult season, having picked up just two goals and nine assists in 58 games for the Isles. He did reach the 20-goal mark in each of his past two seasons, so perhaps a change of scenery will give him and his unsustainably low 2.9-percent shooting percentage a boost.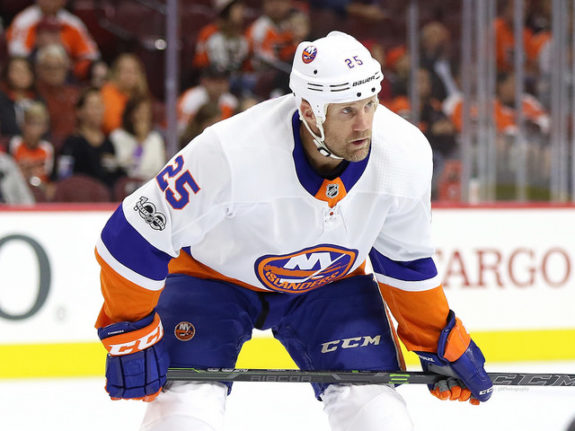 Taking his career and recent seasons into account, Chimera does bring some scoring ability even though this year has been a struggle. He also has always been known for his speed, which is still one of his best assets even at age 38. Like Wagner, he can kill penalties as well, so all things considered, if age is ignored (which is fair for now since the Ducks should be looking to win in the short-term), Chimera is probably a slight upgrade over Wagner even if this year's numbers haven't borne that out to this point.
But a slight upgrade to speed and offensive ability on the fourth line is not what's going to move the needle for the Ducks. Furthermore, Chimera's traditional stats—though bound to improve somewhat—are not the only ones looking ugly this year. He has not been a strong driver of possession, as he's compiled an ugly 5-on-5 Corsi-for percentage (CF%) of just 43.61 percent, good for a minus-4.97 percent CF% relative to his teammates. Not exactly encouraging for a team that has seen its share of struggles in that area this season despite a decent spike after the turn of the calendar year. This begs the question of how much Chimera has left in the tank at age 38.
Not Enough Roster Impact
Given the make-up of the Ducks' veteran roster, it seemed a bit curious that Murray targeted veteran depth forwards as the area to address. While pointing out that Kelly's and Chimera's speed will help his club, Murray also, somewhat predictably, spoke a lot about their intangibles.
"We have definitely become quicker with those two, and they both have good playoff experience, obviously," said Murray. "With their quickness is an energy and leadership. Chris has been to lots of playoffs, and he's been a captain. With Jason, we've known him for a long time, and he brings energy and emotion. That's something we can use in our group right now."
"Experience." "Leadership." "Energy." "Emotion." How's that for a slew of intangibles that we hear over and over? While these traits are definitely positive and commendable, they are too often overblown and are not going to be as impactful as a player who can add another offensive dimension to the top six or someone who can add mobility and an ability to chew up key minutes on the blue line.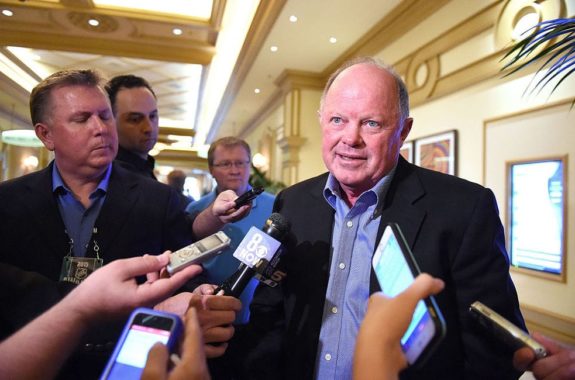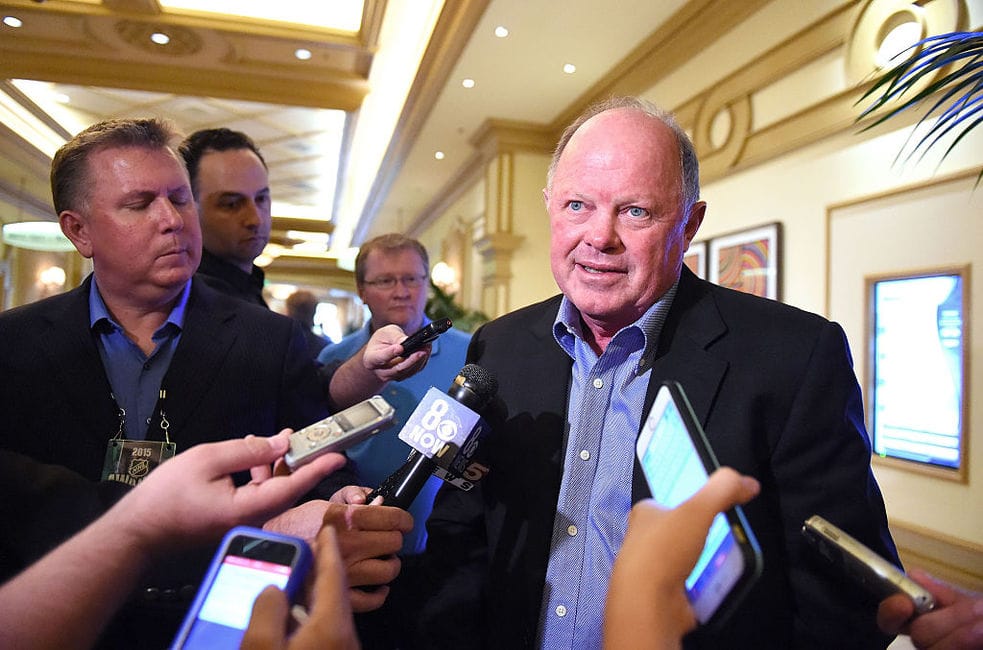 The San Jose Sharks added dynamic winger Evander Kane at a pretty low price. The Los Angeles Kings also gave up little to acquire a young forward with offensive ability in Tobias Rieder. Next to these moves by their Pacific Division rivals and teams with whom they are battling for playoff position, the pickups of Kelly and Chimera seem especially underwhelming.
The Positives
It's not all bad for the Ducks, though. The good news is that Chimera does offer a bit of a speed dimension that the Ducks could use. Beyond that, Murray stood firm in not yielding any first-round picks or top prospects after he gave up what became a first-rounder last year in the Patrick Eaves trade.
Murray did explore other possibilities but did not want to overpay.
"We knew what was out there and what costs were going to be for everything," Murray said following the trade deadline. "You hope some of them come down, and you offer second-round picks when someone wants a first, and it doesn't work. I won't get into who we were into and who we were not into. Some things just didn't move that we thought would move. It was an interesting two days."
The fact that Murray did not add a defenseman is also a strong show of faith in 21-year-old Marcus Pettersson, who has seen steady playing time since his call-up a couple of weeks ago. Pettersson's youth, size, mobility, smarts, and passing ability give the Ducks someone who offers more than worn-down and ineffective veterans Francois Beauchemin and Kevin Bieksa do at this stage in their careers. With Pettersson in the lineup, head coach Randy Carlyle no longer has to lean on both Bieksa and Beauchemin in critical situations.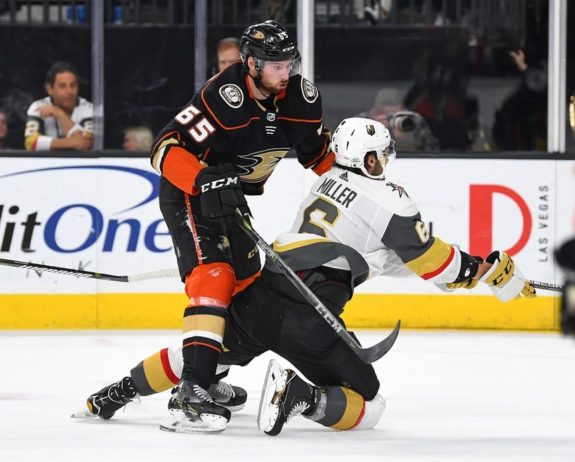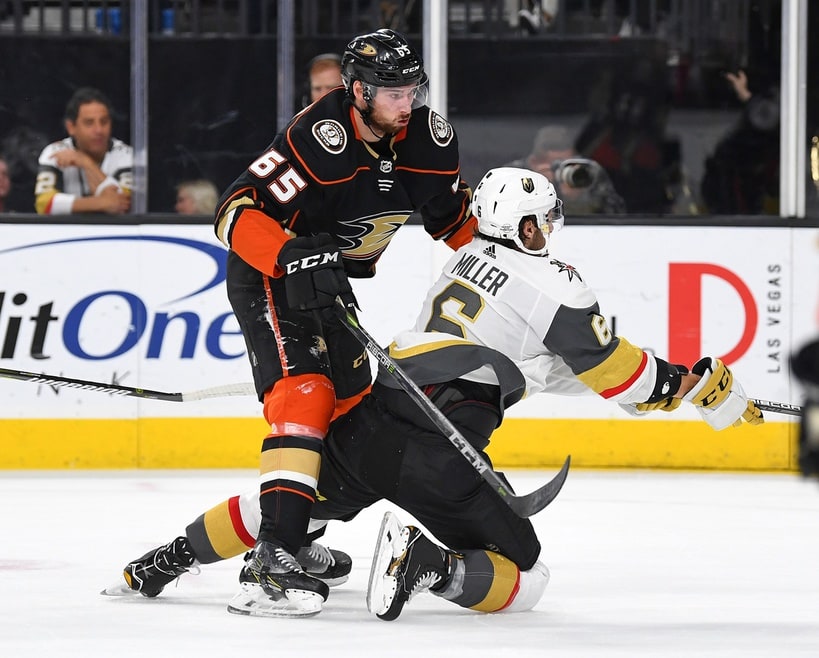 Push for the Playoffs
With the trade deadline now having passed, this is the team the Ducks will have for the home stretch of the regular season and, hopefully for them, the playoffs. Chimera and Kelly are unlikely to make a huge impact—it would be unfair to expect that of them—so that means players already on the roster will have to play at a higher and more consistent level. Murray believes they can do that.
"It just hasn't been all there for everybody all year," said Murray. "But that's why none of them are gone. I still believe they can do it. I still think this team can make the playoffs. Some guys have to get their act together, and I think we're a difficult team to play against, as we've shown."
Tom has been with The Hockey Writers for almost four years. After previously covering the LA Kings and the New York Rangers, Tom now covers the Anaheim Ducks.
While in college at Clemson University, the 2016 college football national champions, Tom wrote game summaries and feature articles for the official team website of the Greenville Drive, a Class-A minor-league baseball team and affiliate of the Boston Red Sox. Tom is happy to be able to continue to fulfill his passions for sports and writing with THW.