The Anaheim Ducks have signed veteran forward Chris Kelly to a one-year, $1.25-million pro-rated contract that also includes bonuses, according to TSN's Bob McKenzie.
As expected, CAN Olympian Chris Kelly has agreed to terms on a contract for the balance of this season with ANA. It will be worth $1.25M pro rated plus bonuses.

— Bob McKenzie (@TSNBobMcKenzie) February 25, 2018
Kelly has not played in the NHL since last season, when he appeared in all 82 games for the Ottawa Senators and compiled 12 points (5 goals and 7 assists). Since he was out of the NHL this season, he was eligible to play for Team Canada in the recently-completed Winter Olympics. Apparently, his performance that featured two goals and an assist in six games was enough to compel Ducks general manager Bob Murray to sign the 37-year-old for the rest of this campaign.
Kelly's Long Career
Kelly, who was a third-round draft choice of the Ottawa Senators all the way back in 1999, got his first taste of NHL action with the Sens in the 2003-04 season. Following the lockout that wiped out the entire 2004-05 season, Kelly became a mainstay in the NHL in the 2005-06 season. He carved out his niche as an effective depth forward who could chip in secondary offense and be a force on the penalty kill. In his career, Kelly has accumulated 11 shorthanded goals and 27 total shorthanded points.
From a scoring standpoint, his high watermark with the Senators was 38 points (15 goals and 23 assists) in the 2006-07 season. As the Sens began to decline in the years that followed, they ultimately traded Kelly to the Boston Bruins in February of 2011 for a second-round pick in that year's draft.
The trade worked out for Kelly and the Bruins, as he helped them win the Stanley Cup that season. Kelly notched 13 points (5 goals and 8 assists) in 25 playoff contests along the way.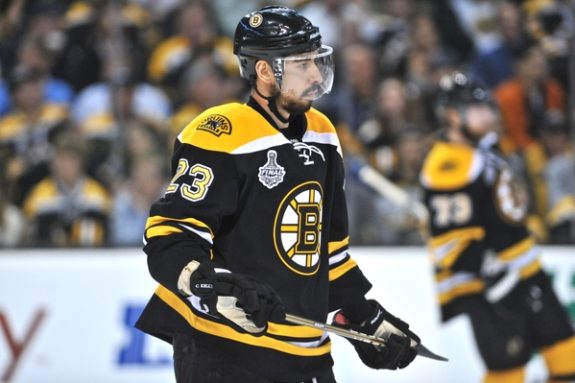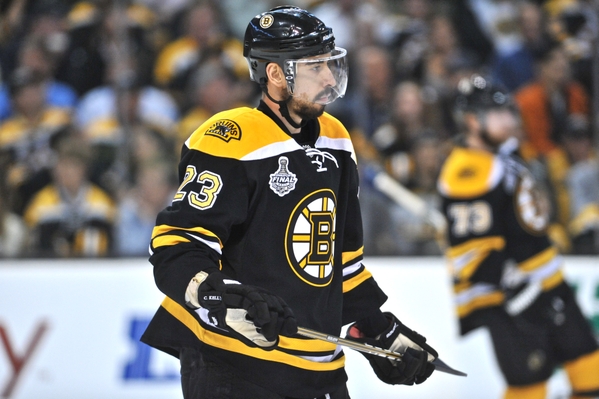 A year later, Kelly established career-highs in goals (20) and points (39). Although the Bruins were upset by the Washington Capitals in the first round of the playoffs, that series featured one of the individual highlights of Kelly's career, as he scored an overtime goal in Game 1.
Kelly continued his career with the Bruins all the way through the 2015-16 season, although his tenure in Boston ended in an unfortunate manner. Early in that season, Kelly suffered a freak non-contact injury and fractured his femur, putting him out of commission for the rest of the year.
In the ensuing offseason, Kelly signed a one-year contract with the Senators, returning to the club with whom he started his career. His second stint in Ottawa was short-lived, however. After the season, the Senators did not re-sign Kelly, and, despite a tryout with the Edmonton Oilers, he failed to earn a full contract with another NHL club—until now.
A Head-Scratching Move
Kelly has unquestionably had a long, commendable career in the NHL. At this point, though, the Ducks' signing of him seems a bit odd in a couple of ways.
First, Kelly is 37. He inevitably does not have the same speed and quickness he once did. Last year's large sample size and low scoring totals should be enough evidence that his best days are behind him. A decent showing in six games of international competition against mostly non-NHL-caliber players should in no way supersede that notion.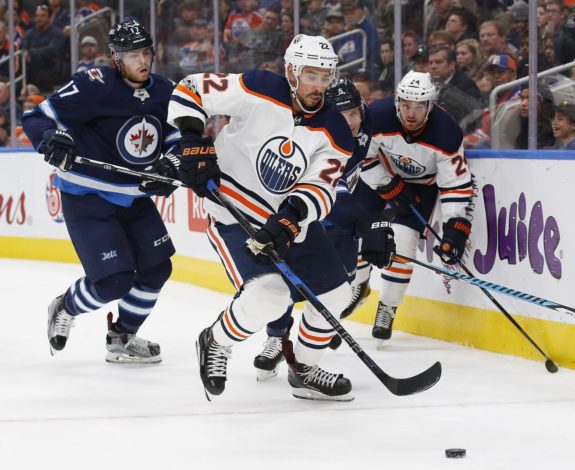 Secondly, the Ducks have two main areas where they could bolster their roster: the blue line and on the wings of the top two lines—i.e., with a scoring winger. 
They do not need another depth forward. They are covered there with players like J.T. Brown (a fairly recent waiver-wire pickup), Derek Grant, Chris Wagner, and Antoine Vermette. In fact, one of those four players typically has to sit in the press box each game. So how does Kelly, another depth forward, fit in? He doesn't address their need for a top-six scoring winger. He only adds to the logjam of fourth-liners.
It remains to be seen whether the Ducks will make any more moves to address their main areas of need prior to Monday's trade deadline, as well as how they plan to use Kelly. For now though, this acquisition is a head-scratcher.