Not all stories have a happy ending.
For many, sports teams winning in Boston is somewhat of an expected outcome given how successful teams from the city have been over the last two decades. Since 2001, the New England Patriots (five), Boston Red Sox (three), Boston Celtics (one) and Boston Bruins (one) have combined for a total of 10 championship wins while also making it to another five championship games in that span.
It's for that reason alone that it can be tough to accept the fact that not every season is championship-or-bust. For the 2017-18 Bruins team, it seemed like any progress at all would be a good step forward after the team only just made it back to the postseason last year.
As the season progressed, however, expectations started to rise and a team that wouldn't accept "no" for an answer was finding ways to win games that they had no business being a part of.
From injuries and a few suspensions to a bevy of rookies being thrown to the wolves, the Bruins were able to win games and finish the regular season in what was considered to be "disappointing fashion " simply because they finished one point shy of first-place in the Eastern Conference. A season that saw the Bruins record 50 wins and 112 points.
Bruins Took a Big Step Forward
Whether you feel like the 2017-18 season was a success or a failure due to the unfortunate end that came at the hands of the Tampa Bay Lightning, the fact of the matter remains the same – the Bruins exceeded expectations that many had for them heading into this season.
During the offseason, the general consensus was that the Lightning would be the best team coming out of the Eastern Conference and could very possibly be the best team in the NHL. Throughout the vast majority of the season, the Lightning made good on those projections and almost remained in first place from wire-to-wire. The Bruins, on the other hand, were projected to once again be a bubble-team with some putting them in third-place in the Atlantic Division, in one of the two wild-card spots or missing the postseason altogether.
When you consider the fact that the Bruins were dealing with a number of injuries throughout the season (perhaps one of the most injury-riddled team the NHL has ever seen across the board), coupled with the fact that this team was balancing a plethora of rookies with seasoned veterans who could be considered past their prime in Zdeno Chara, David Backes, David Krejci and even Patrice Bergeron, success for the Bruins was likely to come in the form of a learning experience and in team-building.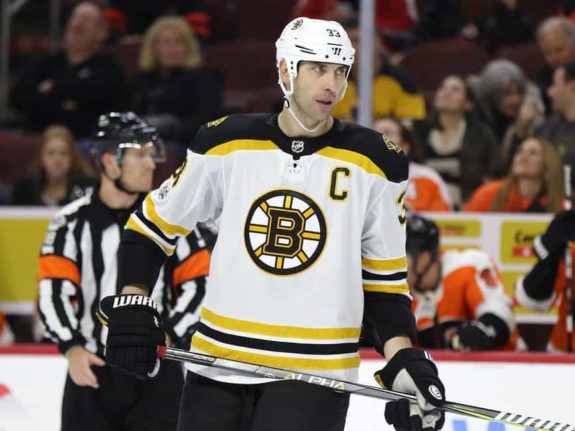 The Bruins didn't play to just build chemistry or to make it to the playoffs, however. In that regard, this season was certainly a failure as the entire team seemed committed to winning the Stanley Cup despite everything that was working against them. No team is ever looking to be satisfied with a second-round exit in the postseason, nor should they.
Taking a step back and looking at the bigger picture, though, it's clear that the Bruins not only met expectations that were placed on them this season, but they exceeded them in a big way.
A Solid Core in Place
When looking at this Bruins team, the core moving forward is significantly better than it was even a year ago.
While Bergeron, Krejci, Chara, Torey Krug, Brad Marchand, David Pastrnak and Tuukka Rask are all still in place, the additions of Charlie McAvoy, Jake DeBrusk and Ryan Donato as sure-fire members of the core is huge for the Bruins. That doesn't even begin to mention the emergence of Danton Heinen, Matt Grzelcyk, Sean Kuraly, Anders Bjork or the importance of Brandon Carlo on the back-end, either.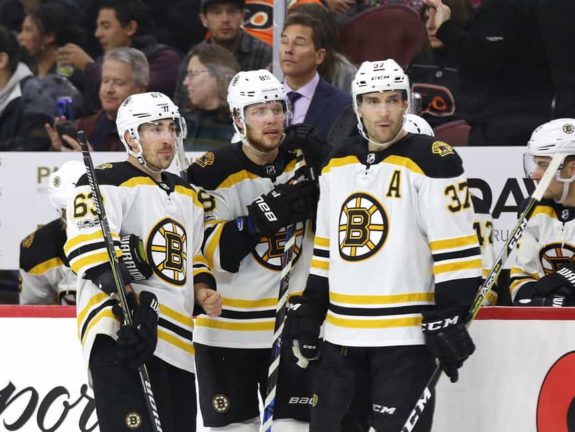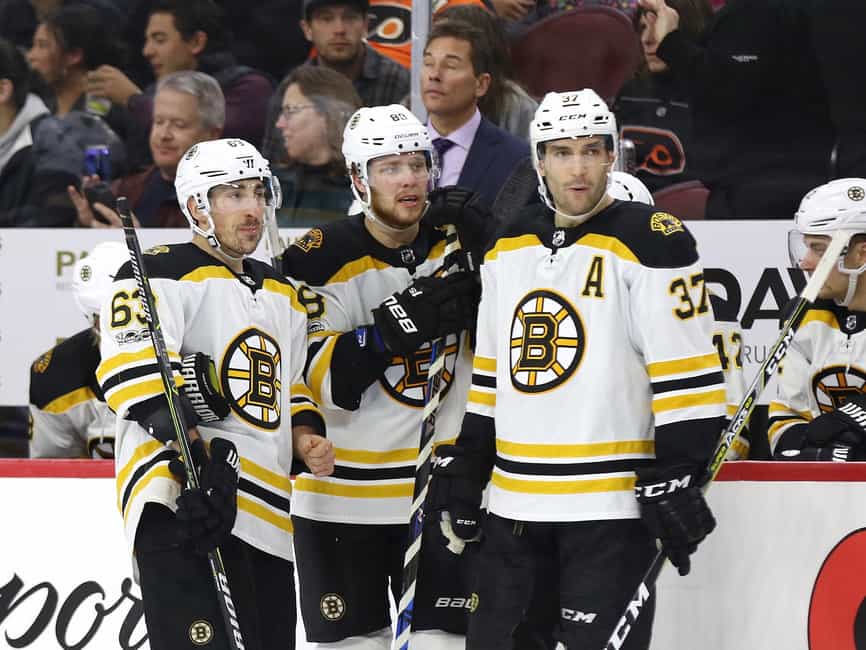 Those outside of Boston may not have known about many of the names on this Bruins roster coming into the season, but heading into the 2018 offseason and 2018-19 regular season, there will be a lot more attention given to some of the more prominent members of this team that were ignored for better or for worse. Having said that, what makes the future so exciting for Boston comes with what's next for this team and its players.
Consider this, for a second; out of McAvoy, Pastrnak, Donato, DeBrusk, Bjork, Carlo and Heinen the average age is 21 years old. Despite how good these players have looked already in their young careers, the sky is the limit for how good they can actually become.
Related: Bruins Top-4 Prospects
Even more exciting than that may be the fact that the Bruins still have Zachary Senyshyn, Jakob Forsbacka Karlson, Trent Frederic, Peter Cehlarik, Austin Czarnik, Jack Studnicka and Jesse Gabrielle to look forward to at forward. On defense, they have Jakub Zboril, Jeremy Lauzon, Urho Vaakanainen and that comes after moving Ryan Lindgren and Rob O'Gara out to acquire forward Rick Nash and defenseman Nick Holden respectively.
All expectations must be tempered when it comes to individual players and team success, though, as anything can happen in professional sports and in life.
Taking the Bad With the Good
While the Bruins may have played way above what anybody expected of them this season, that doesn't automatically mean they'll be even better next year.
What the Bruins got from their rookies was impressive, but it wouldn't be surprising to see any number of them hit a bit of a sophomore slump next season. Even bigger than that could be the dreaded drop-off for players like Chara, Bergeron, Krejci and Backes.
Related: 7 Things About Zdeno Chara
Chara played like a man way younger than he actually is this season and it earned him another one-year contract with the team. Bergeron had what was probably the best season of his career. Krejci looked rejuvenated by youth on his wings and Backes fought through some major injuries that would have limited any normal player to much less time under regular circumstances.
While there's no guarantee they have the same level of impact for the Bruins next season, the hope is that they won't have to with the young players stepping up and taking on an even bigger role next year. There's also no guarantee that any of Chara, Bergeron or Krejci will drop off significantly next season as they've already shown that they can consistently compete each and every season regardless of age.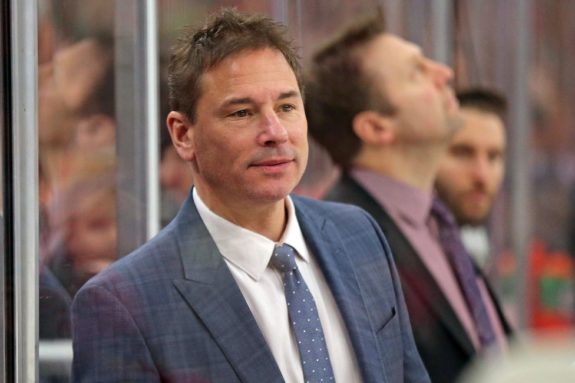 Regardless of what the future holds, the Bruins undeniably had a better season than anyone could have anticipated. For that, head coach (and Jack Adams finalist) Bruce Cassidy and general manager Don Sweeney should be praised and the city of Boston proud.