If you didn't already know that Patrice Bergeron is one of the best hockey players on the planet, he's doing his best to put everybody on notice in 2017-18. While the 32-year-old has scored over 20 goals in eight seasons, eclipsing the 30-goal mark three times in the process, Bergeron's production this season has been something to marvel at. Manning the NHL's best line between wingers David Pastrnak and Brad Marchand, Bergeron is a big reason for the Bruins' continued success during this impressive run for the Bruins in which they've gone 12-0-4 in their last 16 games.
How good are Bergeron's totals? Pro-rating his 19 goals and 39 points in 40 games over a full 82-game season would give him a 39-goal, 80-point campaign. Both would be career bests for the veteran center. As it stands, he's on pace to score a career-high 36 goals and 75 points over a 77-game season. With two hattricks in six games for the alternate captain, Bergeron has tripled his career hat trick total in less than two weeks time. To make that even more impressive, one of those hattricks came courtesy of a four-goal game for Bergeron against the Carolina Hurricanes on Jan. 6.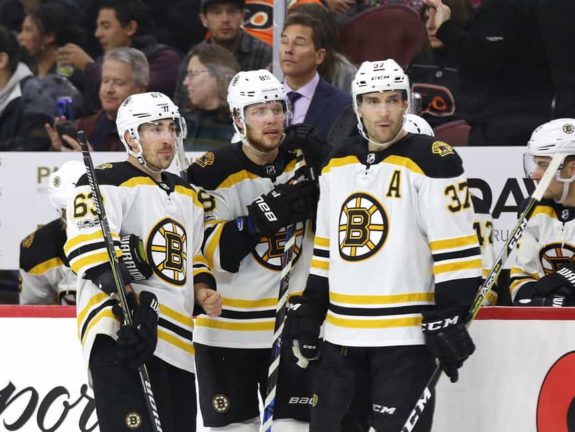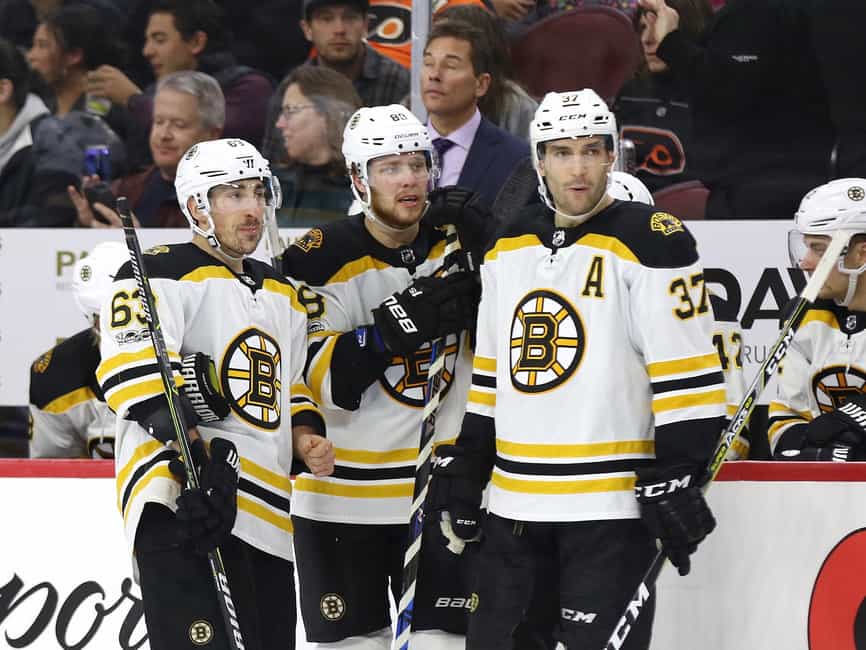 An option for the Hart Trophy every season, Bergeron has made a name for himself as one of the greatest leaders to ever be a part of the Boston Bruins organization. Even more impressive is the fact that he's never worn the captain's "C" on his jersey at the NHL level, something he'll never complain about, either.
The notion that hockey is a team sport that involves everyone buying into the system isn't lost on Bergeron. He's done his part from day one to help teammates both young and old buy into the Bruins system year in and year out. The results are showing this year as well with the Bruins sit in third-place in the entire NHL with games in hand on both the Tampa Bay Lightning and Vegas Golden Knights. It's part of what makes him such a valuable member of the team and one of Boston's most beloved athletes. But his leadership and outstanding point totals are just part of the story.
Bergeron's Perennial Selke Bid
While there is a discussion every year about who could win the Selke Trophy – the award handed out annually to the NHL's best defensive forward, the narrative always surrounds Bergeron. To put it simply, Bergeron may be the best 200-foot player the NHL has ever seen. That isn't taking away some of the success of other players in this generation or any previous generation, it's simply acknowledging the sheer dominance that Bergeron has displayed in all three zones throughout his 14-season career.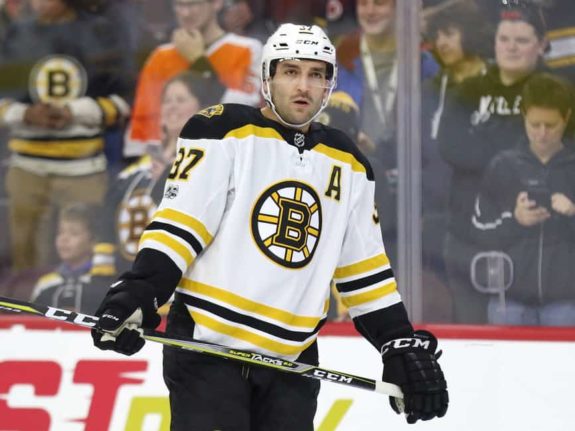 In 40 games this season, Bergeron has taken 861 faceoffs in 40 games, winning 496 of them for a 57.6 percent faceoff percentage. It's been textbook dominance as the NHL has grown accustomed to over the years with Bergeron winning well over half of the draws he's a part of in the offensive zone, neutral zone and most importantly, the defensive zone.
While Bergeron may not be first in faceoff percentage every year with players like Ryan O'Reilly and Antoine Vermette pushing for that distinction with their elite-level faceoff skills, Bergeron is undoubtedly a top-three faceoff man in the league. If there's a must-win faceoff, Bergeron is likely the first-choice for most people, Bruins' fans or not.
On top of his excellent faceoff play, Bergeron's point totals and ability to impact a game with possession and shot production shouldn't be ignored.
More Than Just Faceoffs
With a Corsi-For for of 58.11 at 5-on-5, Bergeron sits in third place among NHL forwards with at least 200 minutes played this season behind only Brandon Saad and Mathieu Perreault. When Bergeron is on the ice alongside Marchand and Pastrnak, the Bruins have allowed only three goals at even strength to their opponents – a phenomenon that hasn't been lost on the hockey world thus far. It shouldn't be surprising though given how many shots-for and how few shots-against the line forces every single time they step on the ice.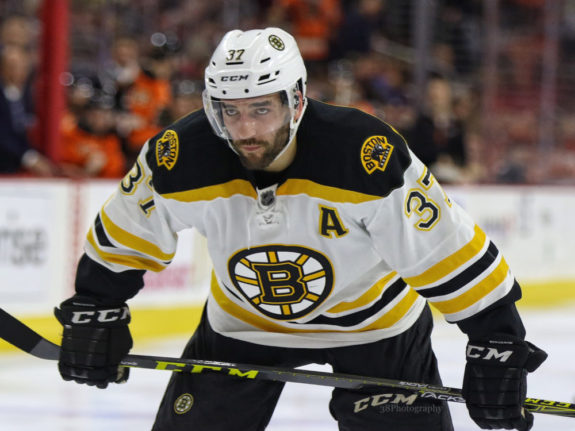 To put in in perspective, during the Bruins stretch of 12-0-4, the Bergeron line has scored 5.1 goals per 60 minutes while allowing only one goal per 60 minutes. That type of production is unheard of, but it's just another day at the office for three of the best players in the league led by Bergeron who is averaging 2.5 goals per 60 minutes during the current 16-game point stretch, good for best in the league in that time period. While Bergeron may be having the best season of his career, the NHL has continued their trend of ignoring his success and letting him quietly lead the Bruins to Stanley Cup contention.
All-Star Snub
Despite being one of the NHL's best players every single season, Bergeron has never been appreciated by the casual fan the way he is by Bruins' fans or by the analytic community. For most, Bergeron is good but not great given his inability to produce points at the same level as players like Sidney Crosby and Connor McDavid.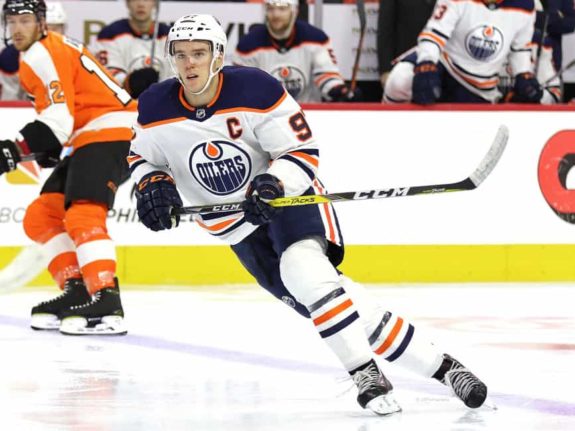 Point production is key for the casual hockey fan and analyst as sports are a result-driven industry. It's not the best way to analyze the game, but it's the way it's always been. It's also part of the reason that Bergeron has only been chosen to play in two all-star games in his career while being left off the ballot altogether this season.
It's a complicated situation as Bruins fans would much prefer Bergeron get a chance to rest than competing in the All-Star game. At the same time, the desire to see their best player get the credit he deserves is overwhelming given just how good he truly is every time he steps onto the ice. Few players can do what Bergeron does on the ice, and few can be quite the same leader he is off of the ice.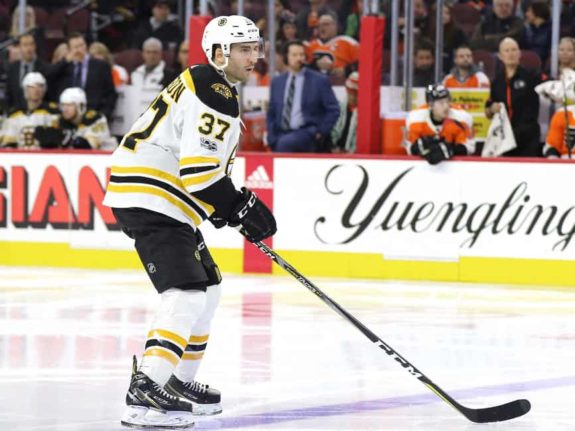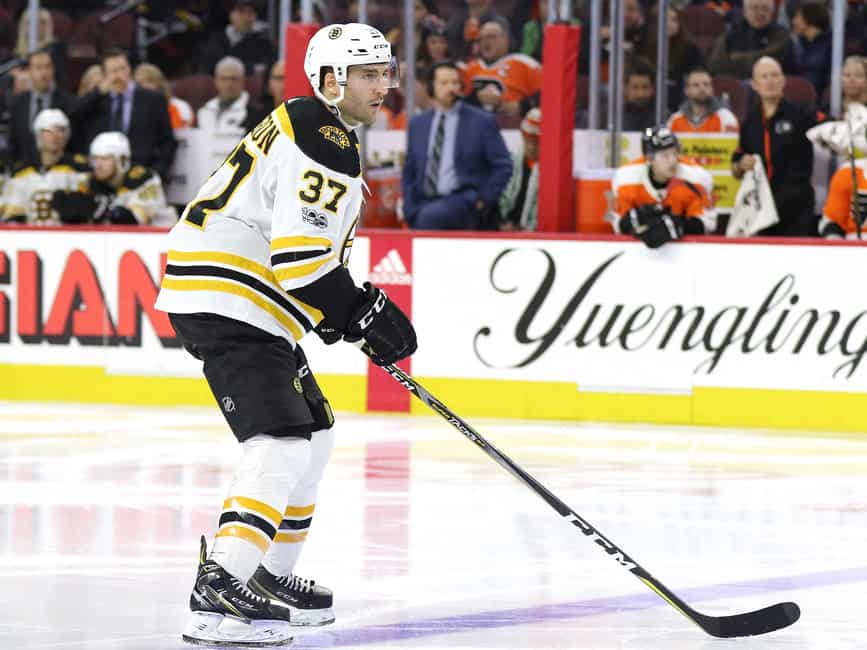 Being undervalued by the rest of the hockey world is nothing new for Bergeron. Whether he's chosen to play in the all-star games or not, there's no question that Bergeron will continue to do Bergeron things both on and off the ice. The impressive part is that at 32 years old, he may be doing those things better than he's ever done them before.