The Boston Bruins and long-time captain Zdeno Chara have agreed to terms on a one-year contract extension, the team announced Wednesday. The deal is worth $5 million but also comes with an additional $1.75 million in possible performance-based incentives. The Bruins have also announced that Chara and general manager Don Sweeney would hold a press conference later in the day.
Bruins sign Zdeno Chara to one-year contract extension: https://t.co/ZPr2lxt2NW pic.twitter.com/YipgzyLsbm

— Boston Bruins (@NHLBruins) March 28, 2018
Both Chara and the Bruins have expressed an interest in a possible contract extension in the past – something that some fans were on the fence about in the offseason due to Chara's age. Once the season started, however, it was clear that Chara still has what it takes to be an NHL player and was worthy of an extension from the team.
Despite his age at 41 years old, Chara has proven time and time again that he is a top-pairing defender who can be relied upon more than any other blueliner on the roster. Averaging a team-high 23:00 of time-on-ice per game with seven goals and 23 points in 68 games, the continued effectiveness of Chara is nothing short of astounding.
Related:  7 Things About Zdeno Chara
Few players could adjust to the modern-day NHL at 6 foot 9 and 250 pounds. Still, Chara has found a way to maintain his impact despite the game trending to a faster-paced, mobile affair with players capable of doing more now than ever before. Somehow, though, Chara has remained as valuable as they come.
Even when the Bruins found themselves struggling heavily on defense, Chara was the anchor that kept things together until the new wave of stars came into the fold.
Chara is a True Leader and Mentor
In addition to his contributions on the ice, Chara's leadership is second to none in the NHL. One of the elder statesmen in the league, Chara's ability to motivate his team and help assimilate the younger guys to the NHL has played a big role in allowing the Bruins to be as successful as they have been this season. It's especially noticeable with young defenders like Charlie McAvoy, Brandon Carlo and Matt Grzelcyk.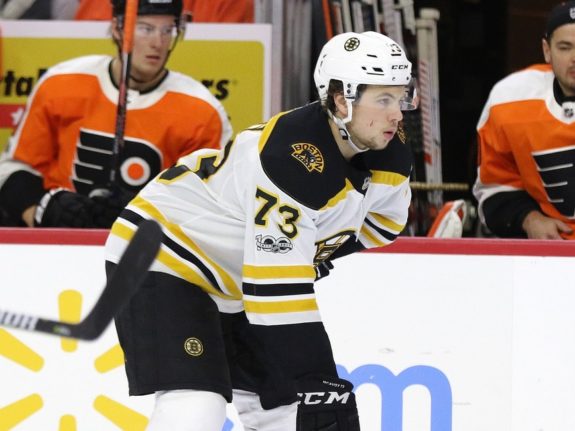 While Chara may not get the chance to be on a pairing with each of those young players (he's spent most of his time this season with McAvoy and last season with Carlo) it's been the off-ice mentorship that's helped the young guys perform so well so quickly. Confidence is key and having one of the best defenders of a generation to learn from can't hurt in that department.
Personal Accolades for Chara
In his 20-year NHL career, Chara has racked up some incredible statistics and accolades. As the second-oldest active player in the league and the longest-tenured captain, Chara ranks fifth in games played among active players with 1,418, first in time on ice with 34,367:29 minutes played, second in shorthanded points with 35, 11th in shots with 3,073 and 10th in his with 2,150.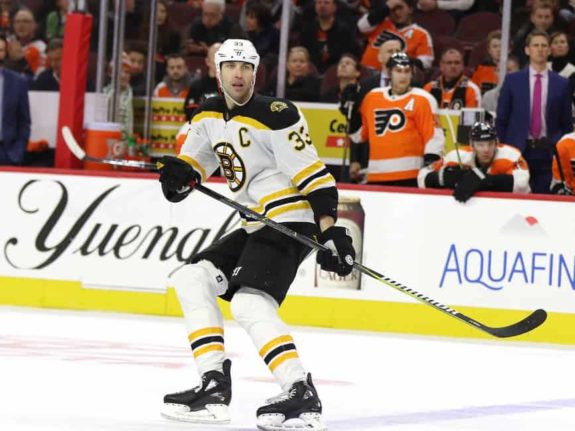 The veteran defender has earned a few awards in his career as well, including the Norris Trophy in 2008-09 as the NHL's best defenseman, the Mark Messier Leadership Award in 2010-11. He was named to the First All-Star Team in 2003-04, 2008-09 and 2013-14 as well as the Second All-Star Team in 2005-06, 2007-08, 2010-11 and 2011-12.
While he may not be the same defender he once was in the mid-2000s to the mid-2010s, Chara is still an integral piece of this Bruins team. With so many young defenders on the club and still on the way, Chara's ability to dominate at this point in his career until he's ready to hang up the skates and pass the torch to another defender is something that should be appreciated.