For a decade, the Boston Bruins have leaned on Zdeno Chara as the cornerstone of both their defense and their team as a whole. Over the course of his career with Boston, Chara has been at the center, acting as their shutdown number-one defenseman while serving as the team's captain.
Following Boston's Stanley Cup run in 2011, Chara signed a seven-year contract worth $45.5 million. That contract, which has served the Bruins awfully well (the big man remains their number-one defenseman to this day) will expire at the end of next season.
Naturally, Chara and the Bruins will have some decisions to make next offseason, when the captain is set to become an unrestricted free agent. Should the Bruins re-sign Chara? If so, for how long? Will Chara even want to play, or will he hang up the skates?
Chara Still Chugging
Chara is 40 years old, although you'd never know it looking at the workload he carried last season. Big Z appeared in 75 games for the B's, and, as Bruins fans have come to get used to, he ate valuable minutes on a nightly basis. Chara's 23:20 of ice time per game was the highest among skaters and a full 1:44 more than Torey Krug, who sat in second place.
For comparison, Chara was logging minutes similar to those of John Klingberg, Dallas's 24-year-old top-pairing defenseman, and Seth Jones, Columbus's 22-year-old top-pairing defenseman.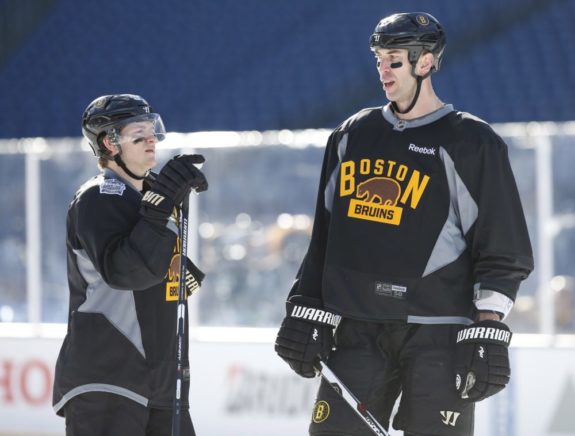 While Chara may not have the speed and agility that he once did, he's still a very capable top-pairing defenseman. He's a good decision-maker in the defensive zone and he can be trusted in the back end when the B's need a lock-down shift. Oh, and the outrageous reach that accompanies his 6-foot 9-inch frame is pretty helpful, too.
Chara's offensive stats have declined a bit over the past few years, but he's still a threat in the opposing team's zone. His slap shot remains one of the most feared in all of the league, and his playmaking abilities earned him 19 assists last season (he also notched 10 goals).
The Right Deal
So, Chara has still got the stuff to compete at the NHL level. He'll be 41 years old by the end of next season, inching his way closer to the end of his career. That being said, I'd be surprised if he's ready to hang up the skates after next season, so the Bruins will have some decisions to make with regards to their captain.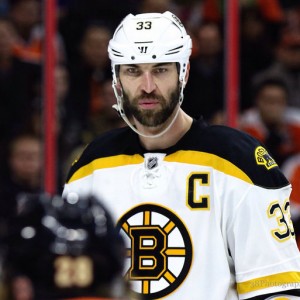 Despite his slowing down, Chara is still a very valuable asset to the Bruins, and that will in all likelihood remain true after next season. Even with his aging play, Chara's experience will be extremely useful to a Bruins roster that is in the midst of a youth movement. With Charlie McAvoy, Brandon Carlo, and a number of other young defensemen breaking onto the NHL scene, Chara's 18 years of NHL experience can go a long way in developing Boston's future blue line.
Of course, this game that we love is, in the end, a business. So, keeping Chara around is dependent on finding the right deal. I'd imagine that Chara will be somewhat flexible about negotiating with the Bruins. As the captain who has been with Boston for 10 years, he'd probably like to finish his career in black and gold.
So, how much money should the Bruins throw Chara's way, and for how long? Part of the answer, of course, will be determined by his play this season.
If he performs similarly to how he did this year, then I'd expect to see the Bruins try for a short-term deal (1-2 years) worth $2-3 million. That should satisfy Chara and should be money well spent for the Bruins.
We'll keep a close eye on Chara throughout the course of next season, as his play will dictate exactly how much money (and interest from other teams) he draws next summer.