---
Shortly after my mock draft went live on Tuesday — the morning after the Stanley Cup was handed out — it was requested that I break it down on a team-by-team basis for easier evaluation. I gave the idea some thought, having already poured dozens of hours into producing the original version, but I ultimately decided to deliver the goods.
Ask and you shall receive.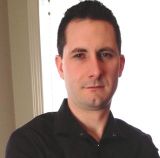 It wasn't as time consuming of a practice and, upon completion, I would agree that visually this presentation better serves each individual fan base. I've listed the teams according to the draft order rather than alphabetically, so if your favourite team doesn't pick until the second or third round, you'll find them near the bottom.
To avoid a repeat post of sorts, I kept this fairly concise, but added the teams' total picks and also broke them down by position, then rehashed my original analysis based on initial feedback from comments here and elsewhere — Twitter, Facebook, HFBoards.com, text messages from fellow draft enthusiasts, water-cooler banter, etc.
This will likely be it for me until after the draft — no, I'm not planning to mock rounds four to seven, it's too much of a crapshoot by that point — but I will be doing a post-draft review of my results, for better or worse. So stay tuned for that, as you'll undoubtedly have an opportunity to point and laugh on a few fronts. I'm just hoping I can celebrate some small victories amidst all the shame. And if Oliver Kylington goes 12th overall (or higher), some of you best be eating crow too. But I won't be holding my breath for that to happen.
If you haven't checked out the original version of my fourth annual mock draft, please do, as it's full of additional details and reasoning for each and every pick — all 91 of them. If you've taken the time to read through that novel, I appreciate it and welcome all of your opinions, preferably in the comments below. I'm on holidays next week and won't be online for much of the days leading up to the draft, but I will try to make some appearances here to answer your questions and engage in some playful debate.
The full mock minus the explanations is available at the end of the Round 3 post for those who don't have the time to sift through it pick by pick. To avoid any spoilers, stop reading here and revert back to the links at the top of this page. For the team-by-team results, continue on or scroll down to find your favourite team's logo. If at any point, you find yourself wondering "why in the world would he suggest pick A for team B", just reference the original version for your answer.

Edmonton Oilers
1) Connor McDavid (F, OHL's Erie Otters)
16) Ilya Samsonov (G, Russia, Magnitogorsk)
33) Ryan Pilon (D, WHL's Brandon Wheat Kings)
57) Erik Cernak (D, Slovakia, Kosice)
79) Chaz Reddekopp (D, WHL's Victoria Royals)
86) Vladimir Tkachev (LW, QMJHL's Quebec Remparts)
TOTAL PICKS: 6
BREAKDOWN: 3 D, 2 F, 1 G
ANALYSIS: Peter Chiarelli and his new team walk away with the best player in the draft in McDavid, who is considered a generational talent, plus a potential franchise goalie in Samsonov, who is compared to Tampa Bay's Andrei Vasilevskiy. The Oilers also add three solid defencemen with size and a pint-sized forward in Tkachev, who impressed at their training camp last season. Redekopp isn't projected to go in the top three rounds, but he's somebody I've identified as a sleeper for this draft and I believe he'll be on some team's radar within the top 91 picks, possibly even the top 60. The picks used on Samsonov and Pilon are rumoured to be trade bait for immediate upgrades in goal and on defence, so don't be surprised if Edmonton moves them rather than uses them. At 16, it sounds like Oilers fans prefer a skater to Samsonov and it appears they have targeted right-handed defenceman Jeremy Roy as their go-to guy. At 33 or especially at 57, it wouldn't be surprising to hear the name Travis Dermott, another defenceman who grew up with McDavid and was his teammate in Erie. Of course, the only sure thing here is McDavid.
Buffalo Sabres
2) Jack Eichel (C, NCAA's Boston University)
21) Jeremy Bracco (RW, USHL, USNTDP)
31) Brock Boeser (RW, USHL's Waterloo Black Hawks)
51) Mackenzie Blackwood (G, OHL's Barrie Colts)
TOTAL PICKS: 4
BREAKDOWN: 3 F, 1 G, 0 D
ANALYSIS: That's a nice looking draft for Tim Murray and the Sabres, who get the best consolation prize in a long time, likely since 2004 when the Pittsburgh Penguins took Evgeni Malkin second only to Washington's Alex Ovechkin. Eichel is going to be a star and quite likely a superstar for the Sabres — their best player since another American forward selected third overall way back in 1983, Pat LaFontaine. Bracco is a boom-bust guy with top-10 offensive potential in this draft, but the down side is he's only 5-foot-10. Boeser seems like more of a sure thing as a scoring winger, but his upside isn't as high as Bracco's. In Blackwood, the Sabres add the top-ranked goalie in North America who some have neck-and-neck with Samsonov as the best netminder in this draft. If Murray could accomplish that haul, it would drown his sorrows over missing out on McDavid and give Buffalo fans more reason to be excited about the franchise's already promising future.
Arizona Coyotes
3) Dylan Strome (C, OHL's Erie Otters)
30) Vince Dunn (D, OHL's Niagara Ice Dogs)
32) Thomas Chabot (D, QMJHL's Saint John Sea Dogs)
59) Jakob Forsbacka Karlsson (C/RW, USHL's Omaha Lancers)
63) Matej Tomek (G, NAHL's Topeka RoadRunners)
81) Tyler Soy (C, WHL's Victoria Royals)
TOTAL PICKS: 6
BREAKDOWN: 3 F, 2 D, 1 G
ANALYSIS: A solid showing for Don Maloney despite getting the short end of the stick on a couple fronts. The Coyotes finished with the second-worst record in the regular season and would have been picking Eichel had the Oilers not won the draft lottery again. Then, adding insult to injury, the Chicago Blackhawks won the Stanley Cup to drop their first-rounder to 30th overall, which the Coyotes had acquired in exchange for Antoine Vermette at the trade deadline. That pick would have been 24th overall had Chicago lost as the lower seed in the first round of playoffs. Nevertheless, Maloney makes the most of his picks by taking a big centre in Strome, who plays a bit like Vincent Lecavalier in his prime, plus two other high-potential forwards in Forsbacka Karlsson and Soy. The Coyotes also add two defenders who could form a 3-4 pairing in a couple years or perhaps one of them will develop into a future partner for Oliver Ekman-Larsson. To that end, it wouldn't be shocking to see Arizona go after one of the top Swedish defencemen in Jacob Larsson or Gabriel Carlsson to complement Ekman-Larsson. In Tomek, the Coyotes are getting a big European goalie who is developing in North America and committed to the University of North Dakota for next season.
Toronto Maple Leafs
4) Mitch Marner (RW, OHL's London Knights)
24) Brandon Carlo (D, WHL's Tri-City Americans)
65) Anthony Cirelli (C, OHL's Oshawa Generals)
TOTAL PICKS: 3
BREAKDOWN: 2 F, 1 D, 0 G
ANALYSIS: The Leafs will go into the draft without an official GM, which means Brendan Shanahan will be trusting Mark Hunter and Kyle Dubas with these selections. Both are from an OHL background and Hunter helped develop Marner in London, so that pick seems logical, but some Leafs fans would prefer a defenceman in Noah Hanifin or Ivan Provorov and some would even go for the home run with Mathew Barzal, a forward who was injured for most of the year but is trending upward again after shining at the world under-18 tournament. If Arizona doesn't take Strome, then he'd probably top Toronto's list, but Marner has a skill-set similar to Patrick Kane and would be tough to pass up given his history with Hunter. The Leafs would also be getting a shutdown defender in Carlo and a late-bloomer in Cirelli, who will be a draft riser thanks to his Memorial Cup heroics. That would seem like a well-executed draft plan for the Leafs, who will likely add a couple more picks if they end up trading Phil Kessel and/or Dion Phaneuf on draft weekend.
Carolina Hurricanes
5) Noah Hanifin (D, NCAA's Boston College)
35) Filip Chlapik (C, QMJHL's Charlottetown Islanders)
66) Nicolas Meloche (D, QMJHL's Baie-Comeau Drakkar)
TOTAL PICKS: 3
BREAKDOWN: 2 D, 1 F, 0 G
ANALYSIS: Ron Francis would essentially be going best player available with this trio of prospects. The Hurricanes took a defenceman in the top 10 last year in Hadyn Fleury, but Hanifin is probably too good to pass up at fifth overall. If Carolina is determined to pick a forward, then I would expect Barzal or Pavel Zacha, possibly Mikko Rantanen or Lawson Crouse. But Hanifin is a solid pick at fifth, followed by a high-skill forward in Chlapik and another all-around defender in Meloche. Carolina's blue-line would go from a weakness to a strength with Justin Faulk, Ryan Murphy, Hanifin, Fleury and Meloche offering plenty of promise going forward.
New Jersey Devils
6) Pavel Zacha (C, OHL's Sarnia Sting)
36) Jack Roslovic (C/RW, USHL, USNTDP)
41) Denis Malgin (C, Switzerland, Zurich)
67) Gabriel Gagne (RW, QMJHL's Victoriaville Tigres)
TOTAL PICKS: 4
BREAKDOWN: 4 F, 0 D, 0 G
ANALYSIS: All forwards, all the time for Ray Shero, who realizes the Devils need a talent infusion up front. This is going against Shero's tendency to draft defencemen during his tenure in Pittsburgh, but the situation is different in New Jersey with the likes of Adam Larsson, Jon Merrill, Damon Severson and Eric Gelinas already patrolling the blue-line. Zacha is a bit of an enigma but might remind Shero of a meaner Malkin, albeit less skilled, while Roslovic, Malgin and Gagne are high-skill guys. Looking at New Jersey's roster and pipeline, those pure offence types are few and far between. Adam Henrique and Travis Zajac are quality players, but they are dependable two-way guys. Patrik Elias only has a year or two left, so that leaves Mike Cammalleri as the biggest offensive catalyst followed by Reid Boucher. This team really misses Ilya Kovalchuk and Zach Parise, but drafting this foursome would make the Devils more of a threat to score in the future.
Philadelphia Flyers
7) Zach Werenski (D, NCAA's University of Michigan)
29) Jake DeBrusk (LW, WHL's Swift Current Broncos)
61) Jesse Gabrielle (LW, WHL's Regina Pats)
70) Nicolas Roy (C, QMJHL's Chicoutimi Sagueneens)
90) Blake Speers (C, OHL's Sault Ste. Marie Greyhounds)
TOTAL PICKS: 5
BREAKDOWN: 4 F, 1 D, 0 G
ANALYSIS: Ron Hextall took over as Philadelphia's GM just before last year's draft, but this is essentially his debut and he'll want to make it a good one. Werenski is reminiscent of New York Rangers captain Ryan McDonagh, but Flyers fans have spoke out against that pick because Werenski is another left-handed defenceman, the same as 2013 first-rounder Sam Morin and 2014 first-rounder Travis Sanheim, plus other top defence prospects Shayne Gostisbehere and Robert Hagg. Ivan Provorov is also left-handed, so he might not be an option either. That leaves Lawson Crouse, a prototypical Flyer, similar to Wayne Simmonds, as a good bet if Hextall prefers to pick a forward. Zacha would be another option. Beyond that, I had Hextall sticking with the Flyers' mantra of picking gritty forwards and threw in the ultra-skilled Speers to balance things out. The Roy and Gabrielle picks could obviously be flip-flopped with Roy ranked much higher, but Gabrielle just seems like a good fit in Philly. As does DeBrusk.
Columbus Blue Jackets
8) Mikko Rantanen (RW, Finland, TPS)
34) Jacob Larsson (D, Sweden, Frolunda)
38) Gabriel Carlsson (D, Sweden, Linkoping)
58) Roope Hintz (C/LW, Finland, Ilves)
68) Sebastian Aho (D, Sweden, Skelleftea)
69) Dmytro Timashov (LW, QMJHL's Quebec Remparts)
TOTAL PICKS: 6
BREAKDOWN: 3 F, 3 D, 0 G
ANALYSIS: My sincere apologies to Jarmo Kekalainen for stereotyping him with this all-European draft, but I was just playing the odds and each time it worked out that way. By no means do I think this would be a bad draft for the Blue Jackets; I think Columbus fans would be quite happy with this haul in hindsight. But it is unlikely that Kekalainen will select four Swedes, though he might take a couple of them, along with the two Finns. Kekalainen has taken a Canadian in Kerby Rychel and an American in Sonny Milano in the first round the last two years, so he certainly doesn't discriminate. In saying that, I do believe Kekalainen will target Rantanen at No. 8, even over a defenceman like Provorov. And, in all honesty, it would be quite the coup getting the Swedish defence trio of Larsson, Carlsson and Aho — not to be mistaken for the higher-ranked Finnish forward by the same name. Losing out on Mike Reilly, who opted against signing with Columbus, makes the need for new defence prospects that much more of a focus heading into the draft. Hintz and Timashov are quality prospects too, so as improbable as it may seem, all these Euros could end up being Kekalainen's best options at each spot and you couldn't hold it against him.
San Jose Sharks
9) Timo Meier (RW, QMJHL's Halifax Mooseheads)
39) Noah Juulsen (D, WHL's Everett Silvertips)
TOTAL PICKS: 2
BREAKDOWN: 1 F, 1 D
ANALYSIS: I've since been informed, by a Sharks fan, that it is a fireable offence for Doug Wilson to take Meier over Barzal, Provorov or even Kyle Connor. Wilson's days may be numbered in San Jose anyway, so he's got to do what he believes is best for the organization. It's understandable to hold that other trio in high regard, but Meier is no slouch as a goal-scoring winger who is dangerous off the rush. One thing is for certain, the Sharks will be getting a stud prospect at No. 9 if Wilson selects any of those four. At No. 39, Juulsen makes sense as Mirco Mueller's former teammate in junior and he'd be a good value pick at that spot too. I still don't think Wilson would get his walking papers if he came away with Meier and Juulsen, but that's just me.
Colorado Avalanche
10) Ivan Provorov (D, WHL's Brandon Wheat Kings)
40) Jonas Siegenthaler (D, Switzerland, GCK Zurich)
71) Callum Booth (G, QMJHL's Quebec Remparts)
TOTAL PICKS: 3
BREAKDOWN: 2 D, 1 G
ANALYSIS: Initial reaction suggests it's a pipe dream to land Provorov at No. 10, which is probably true, but the Avs might be dangling Ryan O'Reilly in an attempt to move up and get their guy. Past that, fans seem fine with Joe Sakic selecting Seigenthaler at No. 40, but they are furious over Patrick Roy's presumed pick of Booth in the third round. It's true that the Avs don't need any more goaltenders in their system, but if Booth is the best player available by a significant margin on Colorado's list come that pick, does Sakic simply overlook him? Maybe, but maybe not. Remember, too much of a good thing isn't necessarily a bad thing, and goalies will always have trade value once they are developed and ready for a starring role. Montreal took Zach Fucale despite already having Carey Price, so this type of pick isn't unprecedented.
Florida Panthers
11) Lawson Crouse (LW, OHL's Kingston Frontenacs)
77) Mitchell Stephens (C/RW, OHL's Saginaw Spirit)
88) Matthew Spencer (D, OHL's Peterborough Petes)
TOTAL PICKS: 3
BREAKDOWN: 2 F, 1 D, 0 G
ANALYSIS: Dale Tallon would do well to add this trio of OHLers, joining the likes of Aaron Ekblad, Erik Gudbranson and Vincent Trocheck as former OHL standouts calling South Florida home. Some Panthers fans are holding out hope that Rantanen will be available at No. 11 to form an all-Finnish line with Sasha Barkov and Jussi Jokinen, and that's certainly possible with my No. 3 to 14 prospects all fairly interchangeable in my opinion. If Crouse goes in the top 10, which many expect, and Columbus opts for a defenceman, then there is a decent chance Rantanen makes it to Florida. As for Stephens and Spencer, they are simply the best players available at those spots and seemed like pretty safe picks.
Dallas Stars
12) Oliver Kylington (D, Sweden, Färjestad)
49) Rasmus Andersson (D, OHL's Barrie Colts)
TOTAL PICKS: 2
BREAKDOWN: 2 D, 0 F, 0 G
ANALYSIS: Not surprisingly, most Stars fans are up in arms over the Kylington pick because it goes against the consensus leading into the draft. That being, that Kylington won't likely go in the top 20 and could fall out of the first round. But it only takes one team out of 30 to like a player enough to shake things up. And I would personally trust Jim Nill's judgment if his staff remained high on Kylington. I have no inside knowledge to suggest that's the case, just playing a wild hunch and leaving my mock open to the element of surprise rather than picking according to Central Scouting. At times, I channeled my inner Craig Button if you will. Of course, taking Kylington over Barzal would be downright shocking. Others have indicated they would take Jakub Zboril, but if that's the case the Stars might be better off trading down a half-dozen spots and netting an extra pick. I still think Kylington has greater potential between the two, albeit greater risk as well, but either way the Stars could probably move back a bit and still get their guy. Somebody else also pointed to 2014 first-rounder Julius Honka as being somewhat similar to Kylington thus making him a bit redundant, which was a fair assessment. Naturally, there was much less fanfare for the Andersson pick.
Los Angeles Kings
13) Mathew Barzal (C, WHL's Seattle Thunderbirds)
43) Mitch Vande Sompel (D/LW, OHL's Oshawa Generals)
74) Filip Ahl (LW, Sweden, HV71)
TOTAL PICKS: 3
BREAKDOWN: 2 F, 1 D, 0 G
ANALYSIS: Dean Lombardi makes out like a bandit here, landing three potential steals. Realistically, the odds are Barzal being available into the teens is slim to none. Unless, of course, teams actually prefer Zacha, Rantanen, Meier and Crouse among the available forwards, which isn't all that farfetched. Improbable, but not impossible. Vande Sompel has a lot of upside as a swingman and might remind some of Jake Muzzin, while Ahl is quite similar to 2014 first-rounder Adrian Kempe, who came over and had a big role in the Manchester Monarchs winning the AHL championship. If Lombardi can pull this off without moving up, he'd be a modern-day Houdini. Maybe he could even make Mike Richards disappear on draft weekend.
Boston Bruins
14) Kyle Connor (LW/C, USHL's Youngstown Phantoms)
37) Jordan Greenway (LW, USHL, USNTDP)
75) Ethan Bear (D, WHL's Seattle Thunderbirds)
TOTAL PICKS: 3
BREAKDOWN: 2 F, 1 D, 0 G
ANALYSIS: This would go down as a solid start to Don Sweeney's stint as Boston's GM. Connor actually seems low here too, but when you look at the guys who went ahead of him, specifically the forwards, it's justifiable. This draft has been compared to 2003 and if you look back to that year, Ryan Getzlaf went 19th and Zach Parise went 17th, among other notables, so somebody decent is going to linger around longer than most years. And like I said, from No. 3 to No. 14 in my mock, it's pretty interchangeable and I believe this is the last real good spot to add a blue-chip prospect. Well, if you omit Kylington, I guess that makes it No. 3 to No. 13 and leaves the Bruins on the outside looking into that elite group, but time will tell. If Sweeney is about to move Milan Lucic as a cap casualty, then drafting Greenway in that same mould makes sense. Bear is a faller for this draft, but could be a good grab at that spot too.
Calgary Flames
15) Nick Merkley (RW/C, WHL's Kelowna Rockets)
45) Ryan Gropp (LW, WHL's Seattle Thunderbirds)
52) Parker Wotherspoon (D, WHL's Tri-City Americans)
53) Sebastian Aho (LW/RW, Finland, Karpat)
76) Austin Wagner (LW, WHL's Regina Pats)
83) Keegan Kolesar (RW, WHL's Seattle Thunderbirds)
TOTAL PICKS: 6
BREAKDOWN: 5 F, 1 D, 0 G
ANALYSIS: Brad Treliving makes everybody happy with this draft, getting the hometown kid in Merkley, the younger brother in Wotherspoon and more than enough truculence to appease Mr. Burke in Gropp, Wagner and Kolesar. Gropp and Wagner have plenty of scoring upside, while the Finnish version of Aho is full of creativity. These might not be the consensus picks at each spot, but when you look at the list as a whole, it resembles a typical draft for Calgary and that's not a bad thing.
Winnipeg Jets
17) Travis Konecny (RW, OHL's Ottawa 67s)
25) Joel Eriksson Ek (C, Sweden, Färjestad)
47) Adam Musil (C/RW, WHL's Red Deer Rebels)
78) Yakov Trenin (C, QMJHL's Gatineau Olympiques)
TOTAL PICKS: 4
BREAKDOWN: 4 F, 0 D, 0 G
ANALYSIS: Kevin Cheveldayoff and the Jets pick all forwards, but with a nice mix of grit and skill. Winnipeg fans aren't too high on the Musil pick and prefer Rasmus Andersson if he's still there because of the connection to Dale Hawerchuk, his junior coach and a former Jet in the Hall-of-Fame. That makes sense and seems plausible even though the Jets aren't hurting for defence prospects. Trenin is a long-shot too, being of Russian descent, but anything is possible. Never say never.
Ottawa Senators
18) Jansen Harkins (C, WHL's Prince George Cougars)
42) Zach Senyshyn (RW, OHL's Sault Ste. Marie Greyhounds)
48) Dennis Yan (LW, QMJHL's Shawinigan Cataractes)
TOTAL PICKS: 3
BREAKDOWN: 3 F, 0 D, 0 G
ANALYSIS: Bryan Murray and Pierre Dorion tend to do their best work at the draft. Yet, Senators fans wouldn't be too pleased with these prospects apparently. They would much rather have a big winger like Evgeni Svechnikov than Harkins at No. 18 and they put forth a valid argument for that swap, although I feel they are underestimating Harkins. Some WHL scouts think he has more offensive upside than Curtis Lazar and shouldn't be labeled as a bottom-six forward. I would stand by that selection for now, but wouldn't be surprised if somebody like Svechnikov ended up higher on Ottawa's list when that pick rolls around, based on an organizational need going forward. Then again, I felt I was addressing that need for skilled wingers with size by selecting Senyshyn and Yan in the second round. You'll never make everybody happy, especially when we're all fully capable of playing armchair GM.
Detroit Red Wings
19) Jakub Zboril (D, QMJHL's Saint John Sea Dogs)
73) Daniel Vladar (G, Czech Republic, Kladno)
TOTAL PICKS: 2
BREAKDOWN: 1 D, 1 G
ANALYSIS: Ken Holland won't be too busy on draft weekend unless he swings a trade or two to add more picks. I have him going with a potential top-pairing defenceman in Zboril and a towering goalie in Vladar. It has been brought to my attention that Detroit tends to pick a goalie every other year and took one last year, though you'd have to wonder whether the Red Wings would make an exception to that in-house rule (if it is a rule?) for Vladar should he still be on the board at No. 73. I still wouldn't rule it out.
Minnesota Wild
20) Colin White (C, USHL, USNTDP)
50) Christian Fischer (RW, USHL, USNTDP)
TOTAL PICKS: 2
BREAKDOWN: 2 F, 0 D, 0 G
ANALYSIS: Chuck Fletcher keeps it simple by selecting these teammates in hopes they can develop into dependable NHLers in due time. They seem like suitable picks and I haven't heard too many criticisms thus far. I would imagine the Wild will go with a couple forwards regardless of whether it ends up being these guys.
Washington Capitals
22) Denis Gurianov (RW, Russia, Togilatti)
62) Michael Spacek (C/RW, Czech Republic, Pardubice)
TOTAL PICKS: 2
BREAKDOWN: 2 F, 0 D, 0 G
ANALYSIS: Brian MacLellan and the Capitals are in a good position to take a couple risks at this year's draft. Both these picks have big upside, especially Gurianov who might be a top-10 talent if not for the Russian factor. But Washington won't think twice in taking him if they feel he's the best player available at No. 22.
Vancouver Canucks
23) Paul Bittner (LW, WHL's Portland Winterhawks)
TOTAL PICKS: 1
BREAKDOWN: 1 F, 0 D, 0 G
ANALYSIS: Jim Benning is hoping to add an extra pick, preferably a second-rounder, in exchange for one of his young goalies, either Eddie Lack or Jacob Markstrom. That should be obtainable, but going off the current reality that the Canucks only have one pick, I figured a big goal-scoring winger with ties to the organization made the most sense. If Benning is also listening to offers on Zack Kassian, then Bittner and 2014 first-rounder Jake Virtanen could fill those power-forward roles in the future. Some Vancouver fans would rather a defenceman, something the Canucks haven't picked in the first round since the late Luc Bourdon a decade ago in the 2005 draft. There will be some decent blue-liners available if Benning is leaning in that direction. Perhaps another Swede in Jacob Larsson or Gabriel Carlsson to be mentored by Alex Edler.
Montreal Canadiens
26) Jeremy Roy (D, QMJHL's Sherbrooke Phoenix)
87) Guillaume Brisebois (D, QMJHL's Acadie-Bathurst Titan)
TOTAL PICKS: 2
BREAKDOWN: 2 D, 0 F, 0 G
ANALYSIS: Marc Bergevin could do a lot worse than these two French Canadian blue-liners, but believe it or not, some Habs supporters weren't in favour of those selections or at least not Roy at No. 26. They believe the greater need is a scoring winger with size, so if Svechnikov is somehow still available — as he was in my mock — that would be their top target. It could go either way, in my opinion.
Anaheim Ducks
27) Daniel Sprong (RW, QMJHL's Charlottetown Islanders)
80) Stephen Desrocher (D, OHL's Oshawa Generals)
84) David Kase (C, Czech Republic, Chomutov)
TOTAL PICKS: 3
BREAKDOWN: 2 F, 1 D, 0 G
ANALYSIS: Bob Murray has built his Stanley Cup-contending roster largely through drafting and developing talent. He's certainly one of the best in the business and he cleans up pretty well again in my mock. Sprong has an elite skill-set, as does Kase, but both are project types. Desrocher is a bit of late-bloomer with significant upside too. Murray tends to be a gambler — be it with free-agent signings, trades or draft picks — so I could totally see him rolling the dice on a few high-risk, high-reward prospects.
Tampa Bay Lightning
28) Evgeni Svechnikov (C, QMJHL's Cape Breton Screaming Eagles)
44) Nikita Korostelev (RW, OHL's Sarnia Sting)
64) Travis Dermott (D, OHL's Erie Otters)
TOTAL PICKS: 3
BREAKDOWN: 2 F, 1 D, 0 G
ANALYSIS: Steve Yzerman played for championship teams full of Russians in Detroit — Sergei Federov, Igor Larionov, Slava Kozlov, Slava Fetisov and Vladimir Konstantinov — and now he's seemingly trying to replicate that success as an executive. Yzerman has already drafted the likes of Nikita Kucherov, Vladislav Namestnikov, Nikita Nesterov and Andrei Vasilevskiy, so it wouldn't be shocking to see that trend continue this year. Svechnikov is expected to go five to 10 picks higher than No. 28, but if he's there, Yzerman would almost certainly take him. Korostelev is expected to go a bit closer to No. 60 than No. 40, but Yzerman might be keen on him at No. 44 too. Dermott could go as high as the 30s, so he'd be another potential steal at No. 64. A draft haul like this might not take away the sting of losing in the Stanley Cup final, but it would give Tampa fans all the more reason for optimism in the future.
Pittsburgh Penguins
46) Anthony Beauvillier (C/LW, QMJHL's Shawinigan Cataractes)
TOTAL PICKS: 1
BREAKDOWN: 1 F, 0 D, 0 G
ANALYSIS: With only one pick in the first three rounds, Jim Rutherford will want to make it a good one. In Beauvillier, he'd be getting a potential impact player who is probably a top-20 pick in most other years. Beauvillier also happens to be an offensively gifted winger, something the Penguins always seem short on. If they could land Beuvillier, and with 2014 first-rounder Kasperi Kapanen now in North America, that would bode well for the future alongside Sidney Crosby or Evgeni Malkin, assuming the latter won't actually be traded any time soon.
Chicago Blackhawks
54) Graham Knott (LW, OHL's Niagara Ice Dogs)
91) Adin Hill (G, WHL's Portland Winterhawks)
TOTAL PICKS: 2
BREAKDOWN: 1 F, 1 G, 0 D
ANALYSIS: Stan Bowman is probably going to add a few more picks too, as he's being forced to shed salary from his Stanley Cup champion roster. Wingers are the most likely to move, starting with Patrick Sharp, likely followed by Bryan Bickell and Kris Versteeg. So it makes sense to pick at least one winger to replenish the system and Knott could become a Bickell type. With Corey Crawford and Scott Darling holding down the crease in Chicago, Antti Raanta will probably be moved if possible this summer too, so the farm team will need a puck-stopper sooner than later. Hill could be a good in a couple years time.
Nashville Predators
55) Caleb Jones (D, USHL, USNTDP)
85) Glenn Gawdin (C, WHL's Swift Current Broncos)
TOTAL PICKS: 2
BREAKDOWN: 1 D, 1 F, 0 G
ANALYSIS: David Poile should have a fairly relaxing off-season, as he's not expected to make any big trades or free-agent signings with most of his roster remaining intact. With only two picks, and without a first-rounder, Poile may as well take a stab at Seth Jones' younger brother in the second round. It's a reach at that spot, but I haven't heard any objections from Predators fans, who are obviously impressed with the elder sibling thus far. They aren't as sold on Gawdin in the third round and would prefer to go after a high-risk, high-reward European forward instead — much like the Predators did with Viktor Arvidsson in the fourth round last year. I had Vladimir Tkachev going to Edmonton with the very next pick, but I also had a couple intriguing prospects rounding out my top 100 list in Finland's Aleksi Saarela and Sweden's Robin Kovacs, so those guys could be of potential interest to Nashville.
St. Louis Blues
56) Thomas Novak (C, USHL's Waterloo Black Hawks)
TOTAL PICKS: 1
BREAKDOWN: 1 F, 0 D, 0 G
ANALYSIS: Doug Armstrong is in a similar boat to Jim Rutherford, limited to only a second-rounder in this draft as of today. The Blues are in better shape depth-wise, at least up front, but year after year they seem to add a gem of a forward in the second round — from Dmitrij Jaskin and Ty Rattie in 2011 to Ivan Barbashev and Maxim Letunov (since traded to Arizona) last year. Add Novak to that list if Armstrong does indeed nab him at No. 56.
New York Rangers
60) Alexander Dergachyov (RW, Russia, St. Petersburg)
89) Deven Sideroff (RW, WHL's Kamloops Blazers)
TOTAL PICKS: 2
BREAKDOWN: 2 F, 0 D, 0 G
ANALYSIS: Glen Sather and Jeff Gorton have the second-longest wait of any team to announce their first pick in this year's draft, but it'll be worth the delay if they get to say Dergachyov's name. He's a tower of power with a ton of potential, but he seems to be flying a bit under the radar for whatever reason. Strangely under the radar, in my opinion. The scouting reports on Dergachyov sound reminiscent of Alexander Svitov, the former third overall pick of Tampa Bay in 2001 that more or less busted. There is that boom-bust factor with Dergachyov, but not to worry Rangers fans, he should be serviceable in some capacity if he comes overseas, and therefore not another Hugh Jessiman. Sideroff has considerable upside too, but also considerable risk as well. Slats is really going for the gusto in my mock, looking to go out with a bang.
New York Islanders
72) Erik Foley (LW, USHL's Cedar Rapids RoughRiders)
82) Andrew Mangiapane (RW, OHL's Barrie Colts)
TOTAL PICKS: 2
BREAKDOWN: 2 F, 0 D, 0 G
ANALYSIS: Likewise, Garth Snow comes out swinging for the fences after being forced to sit on his hands for the first two rounds. With nothing to lose in the third round, I had Snow picking a project of his own in Foley, followed by an undersized point producer in Mangiapane. Snow traded up to take Josh Ho-Sang last year, so you know he won't hesitate to make a move, but if he stands pat, Snow will try to make the most of these late selections. Don't expect him to play it safe whatever he does because that's simply not Snow's style.
Larry Fisher is a sports reporter for The Daily Courier in Kelowna, British Columbia, Canada. Follow him on Twitter: @LarryFisher_KDC.