The biggest negotiations of Don Sweeney's tenure as general manager (GM) of the Boston Bruins are taking place right now. Superstar David Pastrnak is in the final year of his six-year, $40 million contract with an average annual value (AAV) of $6.67 million and is in line for a significant pay raise. What that pay raise is, remains to be seen, but there is no doubt that he's going to get his pay somewhere.
Related: Bruins Road Trip Offers up Close Look at Potential Trade Targets
Boston likes to operate by getting homegrown players and their better players to take team-friendly deals to remain with the club. This time, however, that will not be the case. Pastrnak is going to want his dough and rightfully so. One of the top gifted goalscorers in the league, the 25th pick of the 2014 Entry Draft is 26 years old and in his prime. This is the one-time big payday that he deserves. The problem for Sweeney is that if a deal is done in Boston, the Bruins are going to have to do what they rarely do, open up the vault for their best player.
Sweeney Has Work Cut Out for Him With Pastrnak
As Bruins GM, one of Sweeney's strong points has been getting players to take hometown deals to stick with the Black and Gold. Charlie McAvoy agreed to an eight-year, $76 million contract extension with an average annual value (AAV) of $9.5 million. In reality, McAvoy could have gotten at least $10 million as a free agent before agreeing to the extension prior to the 2021-22 season. 
Related: Bruins' 3 Up, 3 Down: DeBrusk, Pastrnak, Marchand & More
---
Latest News & Highlights
---
At the trade deadline last March, the Bruins acquired Hampus Lindholm from the Anaheim Ducks and he was set to become a free agent following the season. Despite not being homegrown, before Lindholm stepped foot in Boston and one day following the trade, Sweeney locked him up with an eight-year, $52 million contract extension with an AAV of $6.5 million. Again, like McAvoy, he could have made more as a free agent last off-season. Instead, he was locked up long-term on a team-friendly deal.
The most recent example of team-friendly deals happened in August when Patrice Bergeron and David Krejci each came back on extremely cheap deals. Bergeron inked a one-year, $5 million contract that included a $2.5 million base salary and $2.5 million in incentives. Krejci, who spent the 2021-22 season playing in Czechia, agreed to a one-year, $1 million contract with incentives. The Bruins have a long history of getting homegrown and their top talent to stick around on very team-friendly deals when they could have gotten more in free agency. Getting Pastrnak to do so will not be easy and most likely won't happen.
Pastrnak Is Waiting Bruins Out & Rightfully So
If Pastrnak was going to take a team-friendly deal, he would have already signed. Instead, he's doing what he should do, he's waiting out Sweeney and the organization until they meet his number. What would the number be? Let's look at some comparable contracts recently signed.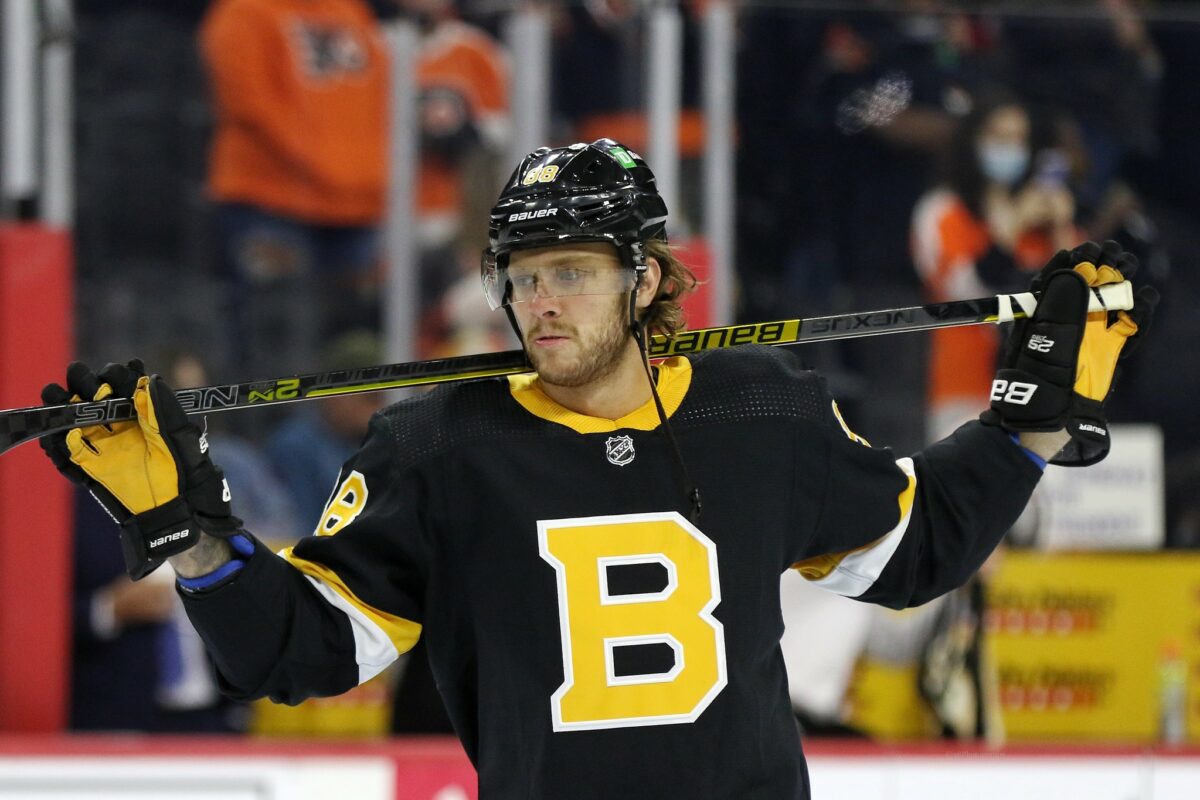 Johnny Gaudreau and the Calgary Flames were in a similar position last season. Instead of taking a deal to remain in Calgary, the former Boston College standout tested free agency and ended up getting a seven-year, $68.25 million contract with the Columbus Blue Jackets with an AAV of $9.75 million. In 54 fewer career games, Pastrnak has 51 more goals than Gaudreau. Matthew Tkachuk was traded by the Flames to the Florida Panthers and agreed to an eight-year, $76 million contract, exactly the same as McAvoy with a $ 9.5 million AAV.
Filip Forsberg got an eight-year, $68 million extension with the Nashville Predators with an AAV of $8.5 million. Pastrnak has had two fewer seasons in the league and 37 more goals than Forsberg and will end up with a much higher AAV. Artemi Panarin signed a seven-year, $81.5 million contract with the New York Rangers that carries an $11.6 million AAV. In one more game played in his career than Panarin, Pastrnak has 74 more goals. There is a good chance that Sweeney and the Bruins would have to go north of that number to get a deal done.
Bruins and Pastrnak's Agent Continue Ongoing Discussions
As has been reported many times this season, there continue to be negotiations between Pastrnak's agent, J.P. Barry, and Sweeney. Team president Cam Neely addressed the situation on the recent three-game California trip.
"It's been ongoing discussions,'' said Neely. "David also wanted to have an offseason that he hadn't had in a couple of years, so we respected that. I don't feel any pressure. I don't think their side feels any pressure, at least based on any conversations I've had with Don (Sweeney), or his representatives. Obviously, it's a topic on the top of everybody's mind and rightfully so.'' (from 'Neely laments bumpy first half for Bruins brass,' Boston Globe, Jan. 7, 2023).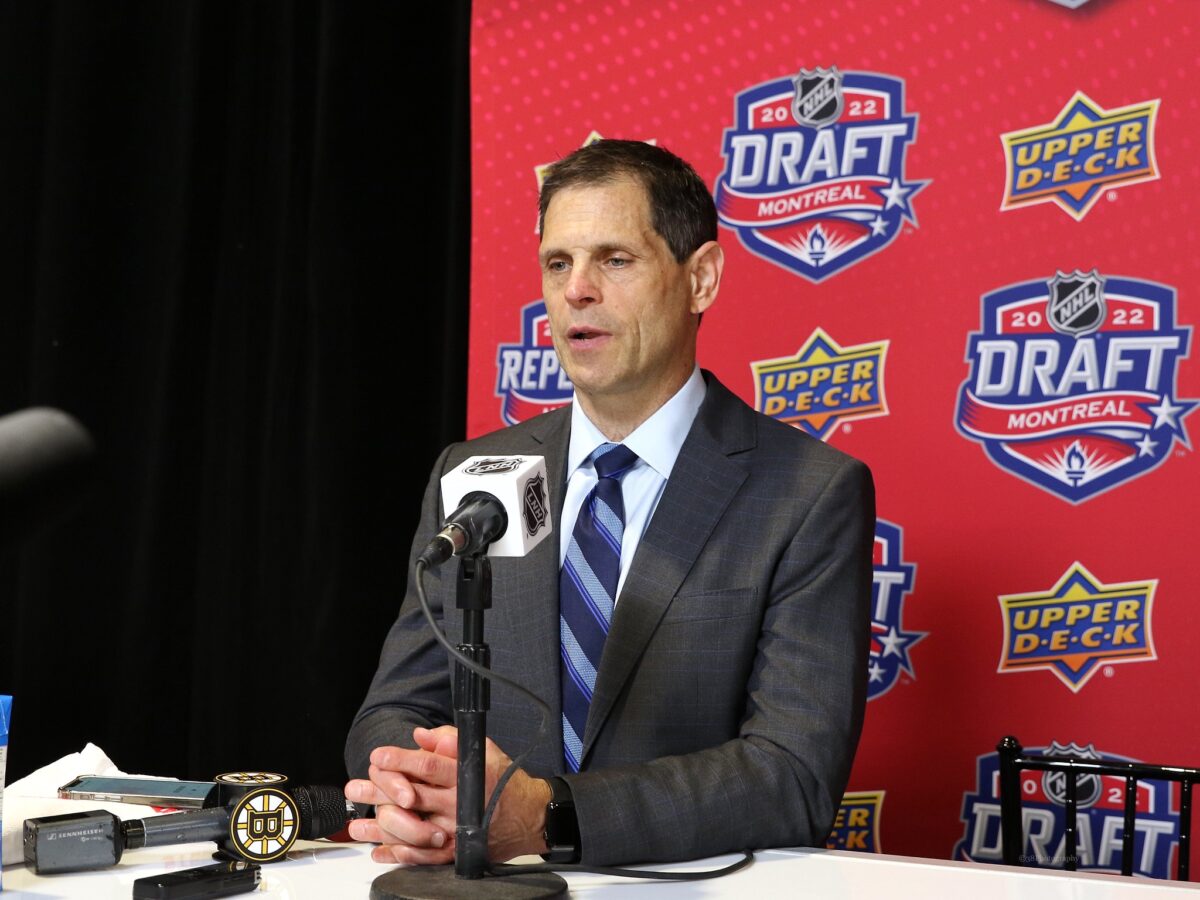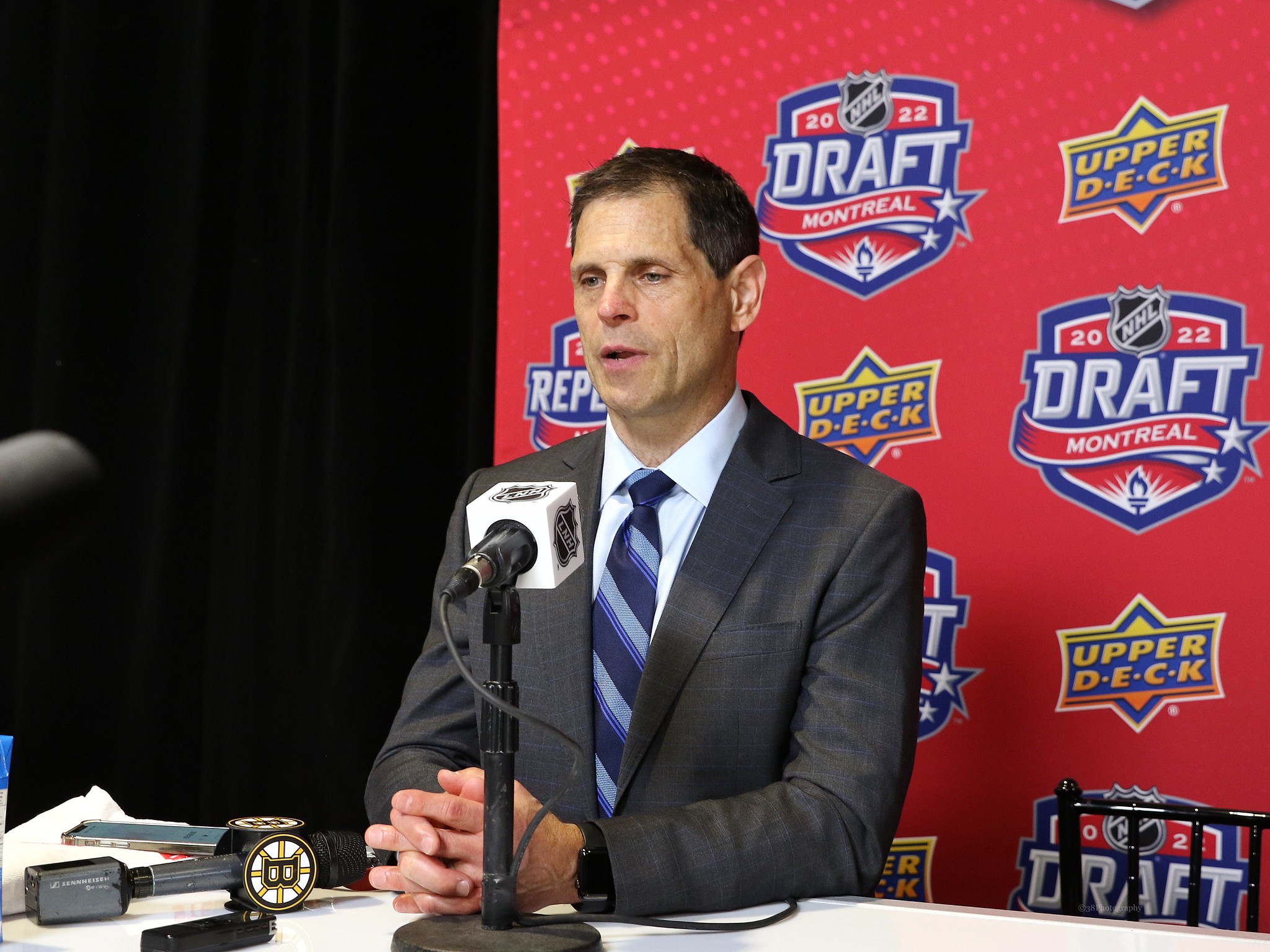 You have to wonder what the hold-up is and after this trip, the Bruins should be feeling the pressure. Is Sweeney trying to get Pastrnak to take another hometown discount? If he is, this is going to end up like Gaudreau in Calgary with Pastrnak getting much more in free agency. There is no reason why the Bruins should be giving offering him anything less than eight years at $11 million per season. Getting him to take anything less is going to be extremely unrealistic, especially after his seven-goal outburst on the recent three-game road trip, which included a hat trick against the Ducks on Jan. 8.
In Sweeney and Neely's tenure, they have got players to take team-friendly deals, but this time, they need to do what they should do and give Pastrnak his due and value. This is one time that the Bruins need to realize that a hometown discount will be a turn-off. This player and deal are different. The sooner Sweeney realizes that the better off he'll be getting a deal done. If not, then someone this summer will gladly give Pastrnak his due and value. With respect to Bergeron, Pastrnak is quickly becoming just as big of a face of the Boston Bruins franchise, and letting him leave in free agency will have long-lasting effects.
---
---