One thing has been made clear in the last week, the Boston Bruins are all in this season. Given their historical run so far in 2022-23 and core players like Patrice Bergeron and David Krejci getting close to the end of their careers, they should be all in to make a run at the Stanley Cup this season. The team has officially locked in several important core players for the future with David Pastrnak, Charlie McAvoy, and Hampus Lindholm, and it's time to put all the chips on the table and really go for the Stanley Cup.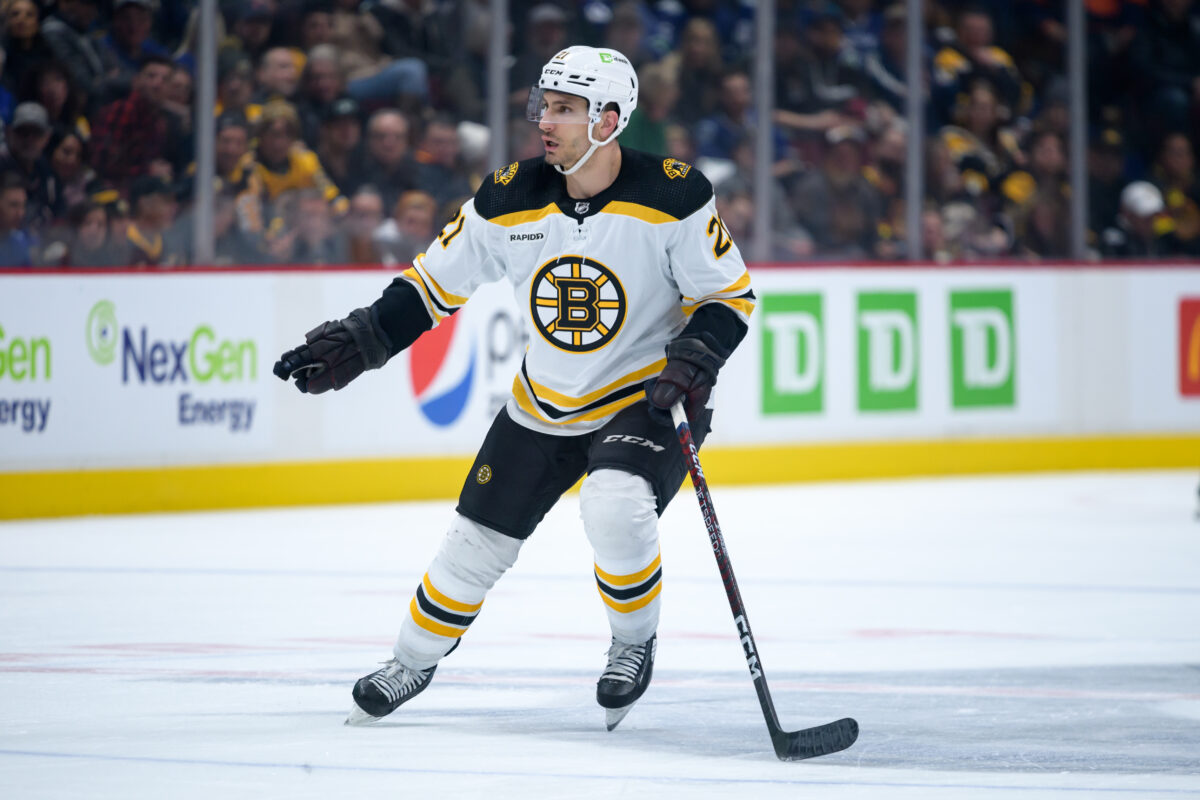 One of their all-in moves is last week's acquisition of Garnet Hathaway and Dmitry Orlov from the Washington Capitals for Craig Smith, a first round pick in 2023, a third round pick in 2024, and a fifth round pick in 2023 to the Minnesota Wild to retain 25 percent of Orlov's salary while Washington holds onto 50 percent. It's a trade that is already paying off.
Bruins fans may be familiar with Hathaway from some memorable previous matchups. He's a player that brings a lot of toughness and grittiness to the ice, the type of guy that comes alive in the postseason. Acquiring him is a true indication that the team is ready to go the distance in the playoffs and do whatever it takes.
Road to the NHL
Hathaway was born Nov. 23, 1991, in Florida, but grew up in Kennebunkport, Maine. He joins an ever-growing group of New England natives in the Bruins locker room. He was eligible for the 2010 NHL Entry Level Draft (the same year new teammate Taylor Hall went first overall), but went undrafted. His road to the NHL thus took him through the collegiate levels. 
Related: DeBrusk's Return to Lineup Highlights His Importance to the Bruins
---
Latest News & Highlights
---
After graduating from Phillips Academy Andover, a boarding school in Massachusetts, he stuck around New England and played for Brown University in Rhode Island. In his first season in 2010-11, he played in 31 games, registering 14 points and was a plus-3. He continued to grow and improve while at Brown, and after having 21 points in 33 games during his junior season, he started to get invited to summer development camps around the NHL. He was a leader on the ice, earning the "A" during his junior and senior seasons. After finishing his senior season at Brown, he signed an entry-level deal with the Calgary Flames' American Hockey League (AHL) affiliate, then known as the Abbotsford Heat.
Hathaway played his first full professional season of hockey in 2014-15 after the team moved to Glens Falls, New York, and became the Adirondack Flames. In 72 games that season, he recorded 19 goals and 36 points. It was the highest goal total he has ever recorded at either the professional or collegiate level. He continued to build on his success in the 2015-16 season, earning himself an "A," scoring 21 points in 44 games, and getting his first NHL call-up.
From Calgary to Washington DC
Hathaway made his NHL debut for the Calgary Flames on Feb. 29, 2016, against the Philadelphia Flyers. Coincidentally, his second NHL start came against the Boston Bruins in Boston on March 1. He went on to play 14 total games in the NHL that season, registering three assists in those games. His first career goal came the following season on Nov. 11, 2016, against the Detroit Red Wings. 
Like many NHL players, Hathaway took some time to fully adjust to the NHL. He spent three seasons splitting time between the AHL and NHL within the Flames organization, before becoming a full-time NHLer during the 2018-19 season. In 76 games for Calgary, he registered 11 goals and 19 points, and even made his playoff debut. He began to earn himself a reputation as a solid bottom-six forward with good responsibility in the defensive zone. In all but his first NHL season, he's finished the year as a positive player in the plus/minus category. 
The reputation he built for himself earned up a four-year contract with the Washington Capitals during 2019 free agency. He is in the final year of that four-year, $6 million contract. It carries an average annual value (AAV) of $1.5 million, almost double the $850,000 he made during his previous contract with Calgary. 
He certainly earned his contract in Washington. In 257 games with the team, he registered 38 goals and 76 total points; not bad for a guy only averaging 10 to 12 minutes of ice time a night. In addition, he put together a good series in the postseason in 2020-21, registering two goals and an assist in five games.
What He Brings to the Bruins
There is always room for debate in the NHL when it comes to the balance of skill and grit on an NHL roster. Most people love to watch a team of high-flying skaters with amazing puck-handling abilities shooting across the ice every night. Unfortunately, those are not the type of teams that do well when playoffs come around. The NHL postseason is arguably one of the toughest in sports: it's long, the referees start swallowing their whistles, and players get mean. The teams that do well are the ones that have a response to the meanness.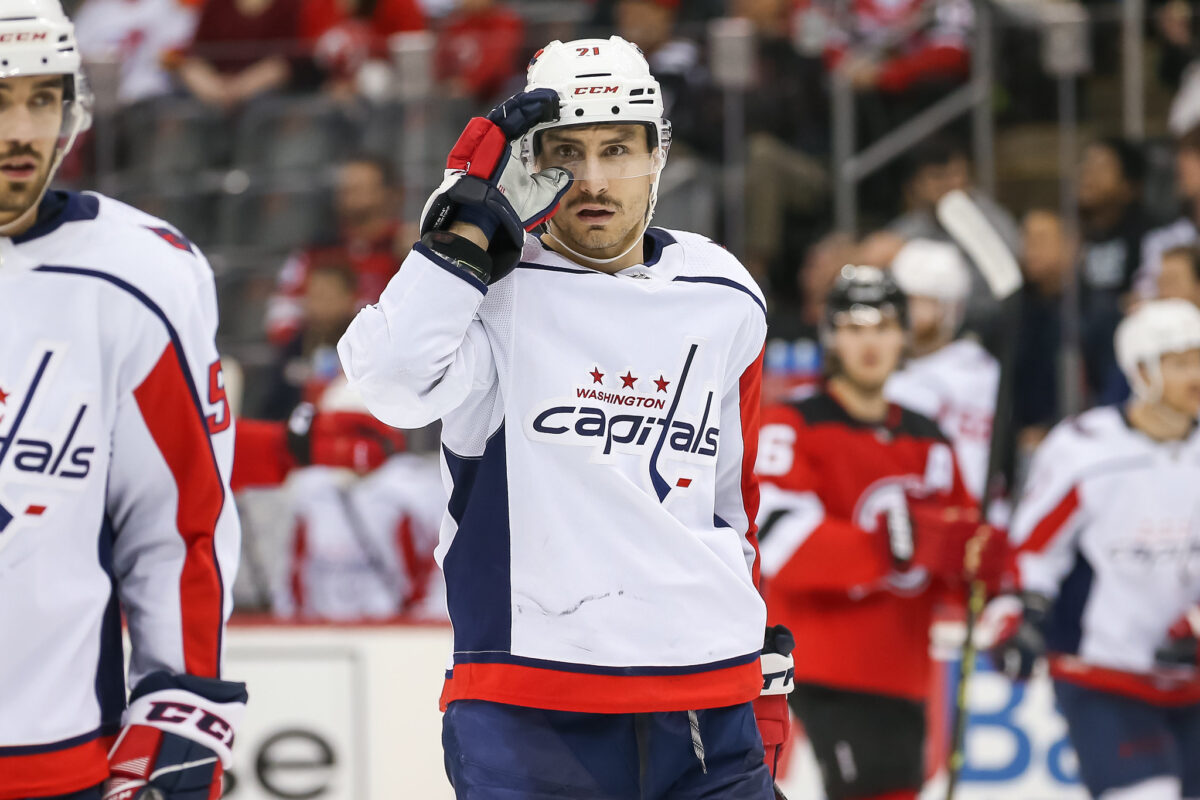 The Bruins certainly have guys on the roster who aren't afraid to make a big hit in Trent Frederic or AJ Greer or Connor Clifton. But, they still needed to get tougher and get guys that will make opponents think twice. At 6-foot-3, Hathaway is that guy who will be a thorn in the side of opponents throughout the postseason.
Fans shouldn't be expecting him to be a major factor on the scoresheet, though he has already registered two assists in his first four games in the spoked-B. He won't be the impressive stats guy, but watch him on the ice and the opportunities he'll help create with his physical play. The Bruins have more scoring depth than they've had in years, so they don't need Hathaway to be that kind of player. What they need is the guy who will put some fear in their opponents, and that is exactly what the team is getting in him. 
Related: Grading the Bruins' Trade for Tyler Bertuzzi
Bruins' general manager Don Sweeney gets his deserved flack, but it is clear that he has fully committed to going all in. Hathaway is the exact type of player the Bruins needed to acquire leading up to the postseason and he made the deal happen. Now it's time to sit back and watch what the end of the regular season will bring.
---
---