Despite having the NHL's best record and most points, it was only a matter of time before Boston Bruins general manager (GM) Don Sweeney made a move ahead of the 2023 trade deadline. Sweeney has a team that has a lot of chemistry and is led by some respected veterans under a first-year coach in Jim Montgomery. How much was he willing to add and subtract to the 2022-23 roster without upsetting the vibe they have going?
Over the past couple of weeks, Boston had been linked to two of the top left-shot defenseman on the trade block in Jakob Chychrun of the Arizona Coyotes and Vladislav Gavrikov of the Columbus Blue Jackets. It seemed like it was only a matter of time before a deal with one of the two teams got done. Then out of nowhere, Sweeney did what Sweeney does at recent trade deadlines, he makes a move that nobody saw coming.
Before their 4-2 loss to the Anaheim Ducks on Feb. 23, the Washington Capitals announced that forward Garnet Hathaway and defenseman Dmitry Orlov were being held out of the game for trade-related reasons. Less than an hour later, it was announced that they were on the move when both players were dealt to the Bruins in a three-team deal that also included the Minnesota Wild. Going to Washington, who is retaining 50% of Orlov's $5.1 million cap hit, is Craig Smith and three draft picks, while the Wild get a fifth-round pick from the Bruins for retaining 25% of Orlov's contract. 
It was a surprising deal, but you can understand why Sweeney made it and included his 2023 first-round draft pick as it checks a lot of the boxes that have been Boston's downfall in recent playoff runs.
Bruins Address Toughness for Playoff Run
Since losing Game 7 of the Stanley Cup Final to the St. Louis Blues in 2019, they have not made it out of the second round of the playoffs. The common theme? They have been bullied and worn down by bigger and tougher teams.
At the Toronto playoff bubble in 2020 following the coronavirus shutdown, they were bounced in the second round by the Tampa Bay Lightning. The following year, after beating the Capitals in five games in the first round of the East Division playoffs, the New York Islanders wore them down in the second round and eliminated them in six games.
Related: Bruins Acquire Garnet Hathaway & Dmitry Orlov From Capitals
---
Latest News & Highlights
---
In 2021-22 after starting the season slow, Boston had a strong second half and finished with the second wild card spot and a matchup with the Carolina Hurricanes. Carolina won the series in seven games, but there was one common theme in all four games played in North Carolina, the Bruins were worn down physically by the Hurricanes. Three years in a row, the Bruins have not been able to match the physicality of the postseason in the series where they have been eliminated, but with one trade, that narrative could change this spring.
"I think we were trying to attack in two different areas," said Sweeney following the trade and before his teams 6-5 win over the Seattle Kraken. "And both Dmitry and Garnet, I think, bring some attributes that will complement our group. Let's hope we stay healthy and try to take a run and play our best hockey at the right time. It's going to be a hard path. It is a hard path to get in and it's even harder once you take a run.
"Dmitry has got a Stanley Cup ring, brings a lot of veteran leadership to our group, and plays in all different situations. Garnet's a hard-nosed guy that's going to be wired [with] the way we use our bottom six and try to create some anxiety on the forecheck. He disrupts, he kills penalties, bigger body and frame and they're both excited to be joining our team."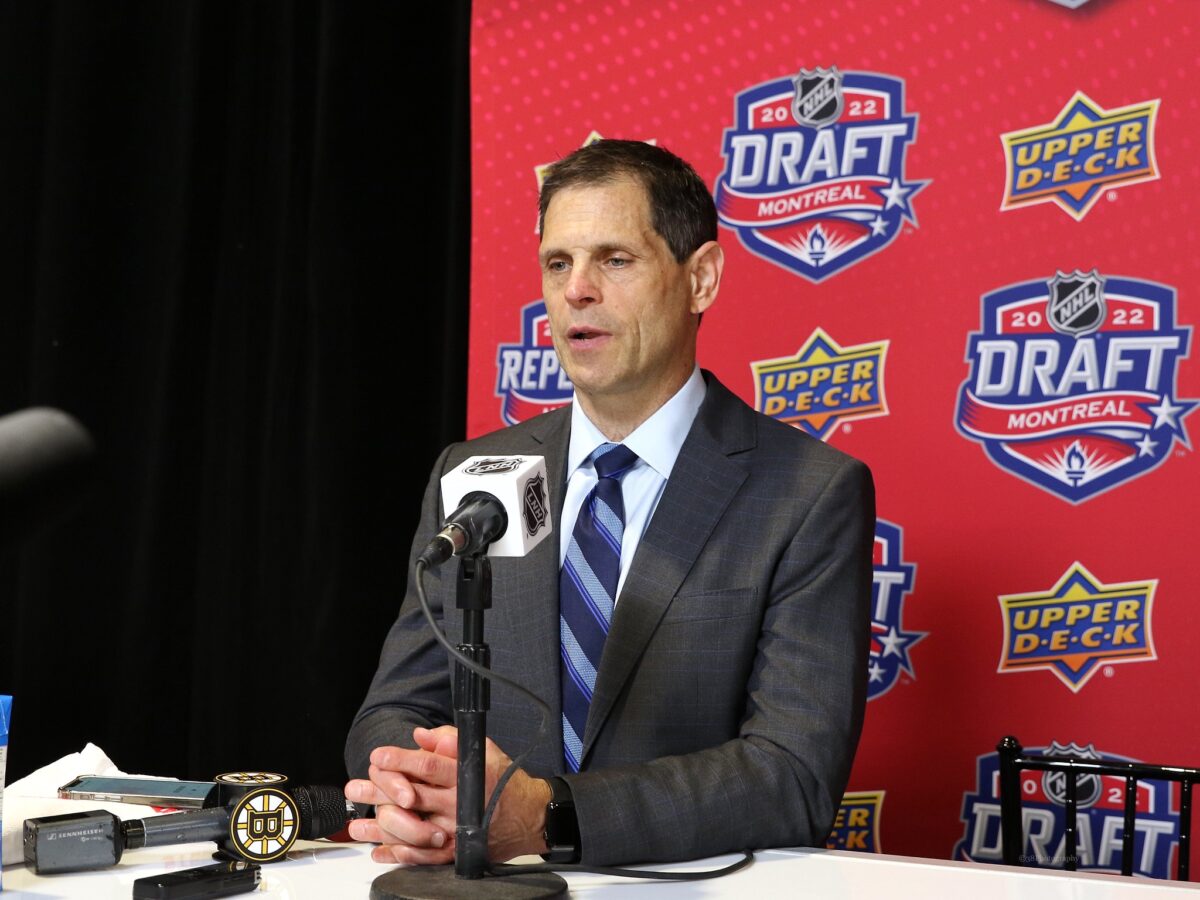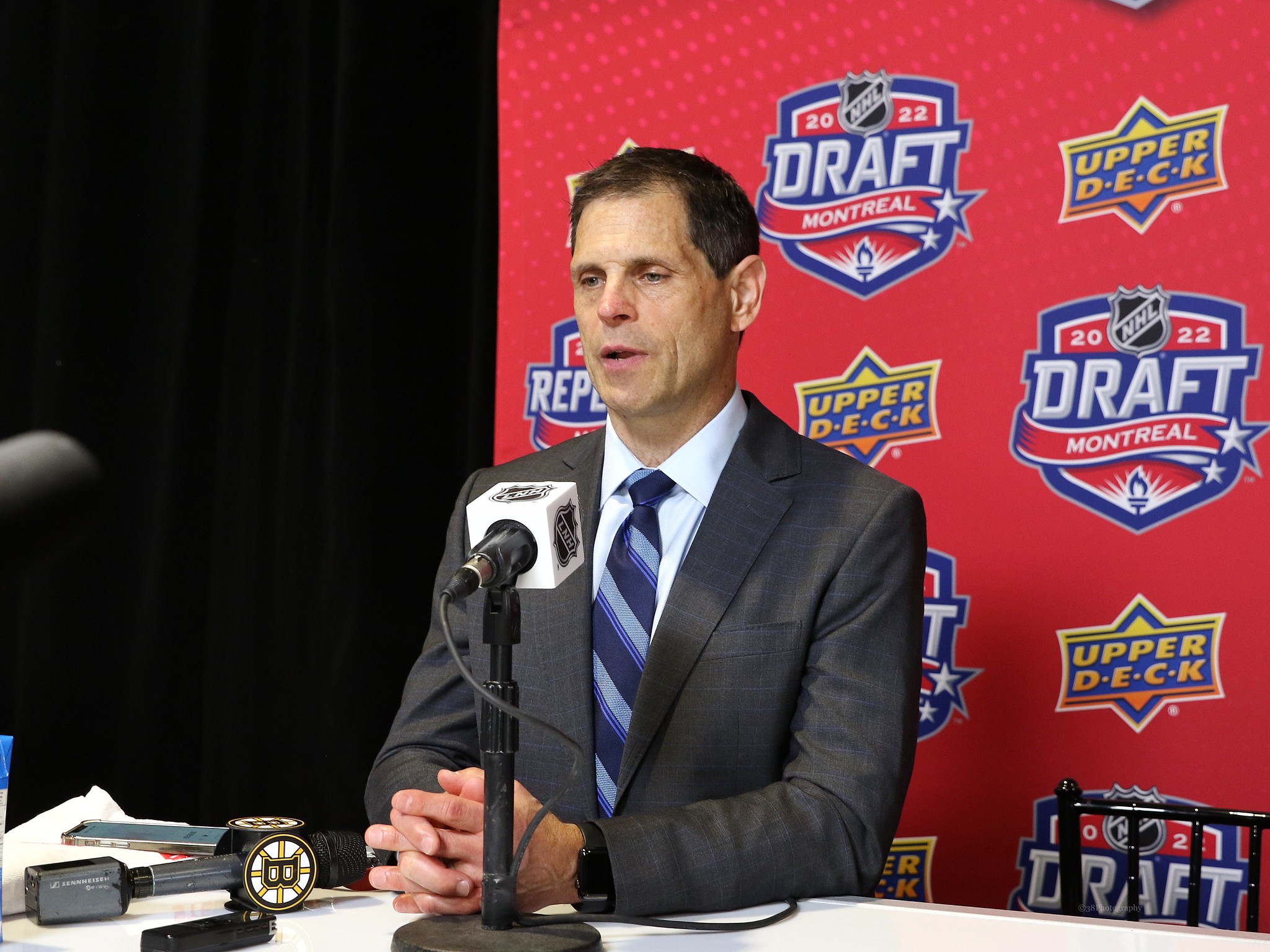 In the end, even with Derek Forbort and Brandon Carlo on defense and Connor Clifton having the season he's having dishing out hits, the Bruins needed to address physicality on defense for the playoffs and Orlov does that.
Hathaway & Orlov Provide Depth 
By moving Craig Smith and his $3.1 million salary, that opens a forward spot for Hathaway. A rugged and tough forward, Hathaway is in his eighth NHL season and had nine goals and 16 points in 59 games for the Capitals this season. Last season he had 14 goals and 12 assists, which was considered a breakout season for the right wing. It's not his offensive production that is going to help the Bruins, it's some of the little things.
He brings a physical presence to the bottom six, he can move up and down the right side, but more importantly, he brings penalty-killing depth to the top-ranked unit in the NHL. That will prove helpful late in the season when there is a good chance that some Bruins' veterans get a rest ahead of the playoffs.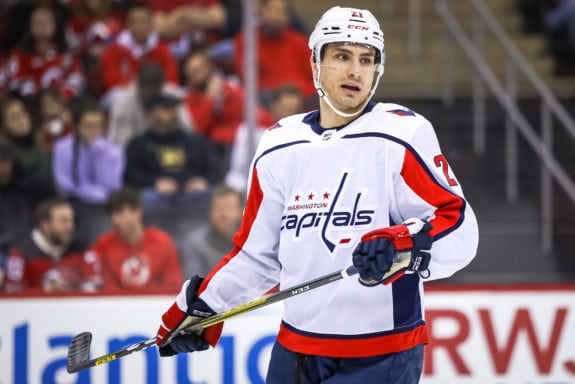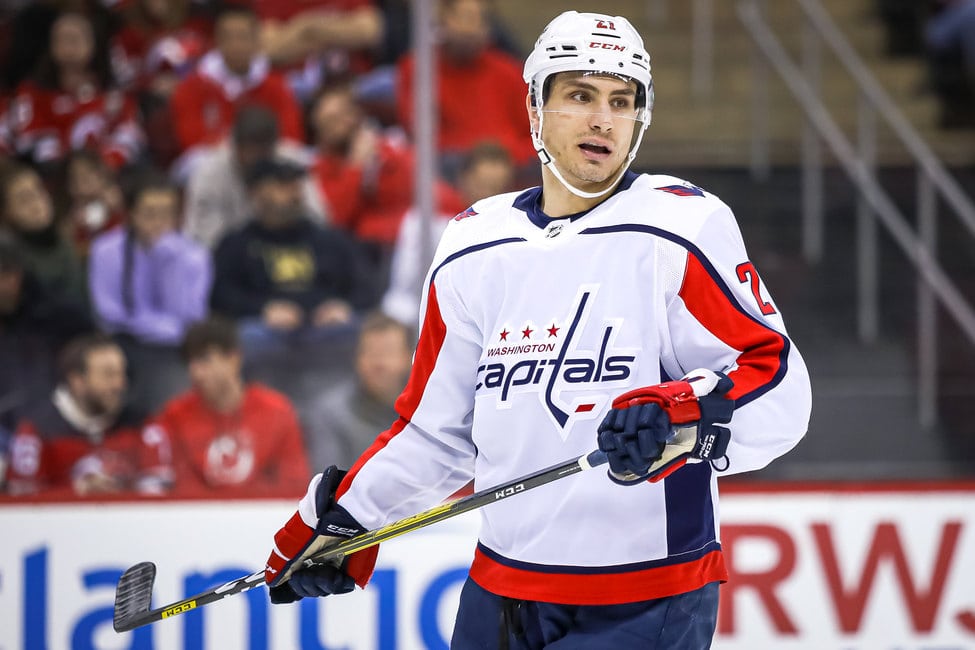 Orlov is in his 11th season, all with Washington after being selected 55th overall and in the second round in the 2009 Entry Draft. In 43 games this season, he has three goals and 16 assists and in 686 career games, he has 196 assists. He has been one of the more consistent two-way defensemen in the league over the last decade.
He is averaging 22:43 a night this season and playing in most situations. He is capable of playing on the power play, but with John Carlson in Washington, he did not have as many opportunities as he could have. He would be nice insurance in Boston behind Charlie McAvoy and Hampus Lindholm. In six of his 11 seasons, he has handed out over 100 hits, and this season, he has 88 with 62 blocks.
Orlov has plenty of playoff experience with the Capitals and in 2018 in 24 games, he had two goals and eight points in helping Washington win the Stanley Cup over the Vegas Golden Knights in five games.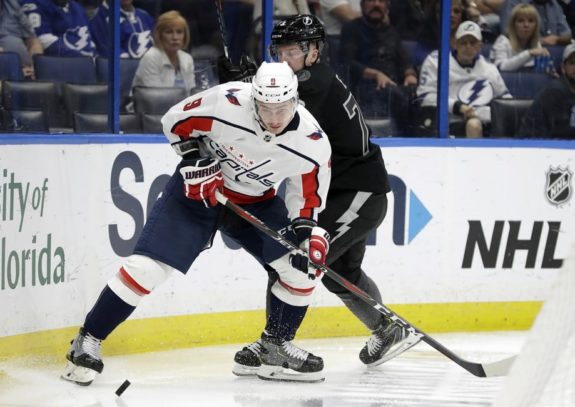 Orlov can play both sides and is a top-four defenseman that is mobile, and physical, which the Bruins found out in the 2021 playoffs when he knocked Kevan Miller out of the lineup with a big hit at the defensive blueline and adds another offensive-minded defenseman which should make it an easy transition to Montgomery system which allows the defenseman to thrive. 
Sweeney Makes a Win-Win Deal
Is this the only deal that Sweeney makes? Maybe, but it's one that no one saw coming and addresses the need for toughness and physicality in the playoffs. Hathaway and Orlov have been public enemies of the Bruins and their fans, but like Marchand, if they are not on your team, you don't like them, but if they are on your team, you love them. This is a move that doesn't mess with the current lineup, except for Smith, but it was time to move on from the former Nashville Predators right wing. Both players will be unrestricted free agents (UFA) this summer, but Boston can worry about that after the season. Right now for the rest of 2022-23 and the playoffs, this is a win-win deal for the Black and Gold.
---
---