In this latest installment of Boston Bruins News & Rumors, the Bruins secured the Presidents' Trophy with their overtime win against the Columbus Blue Jackets on Thursday night (March 30) and set a new team record in the process. With that, they are in striking distance of putting together the greatest regular season in NHL history.
---
---
The Bruins also announced the recipients of their 2022-23 season awards, and it is hard to argue against the players who won each award.
Bruins Win the Presidents' Trophy & Set New Record
Due to their historic season, it was only a matter of time before the Bruins would secure the Presidents' Trophy. They did just that with their hard-fought win against the Blue Jackets on Thursday. With that, they set a new team record by recording their 58th win of the season.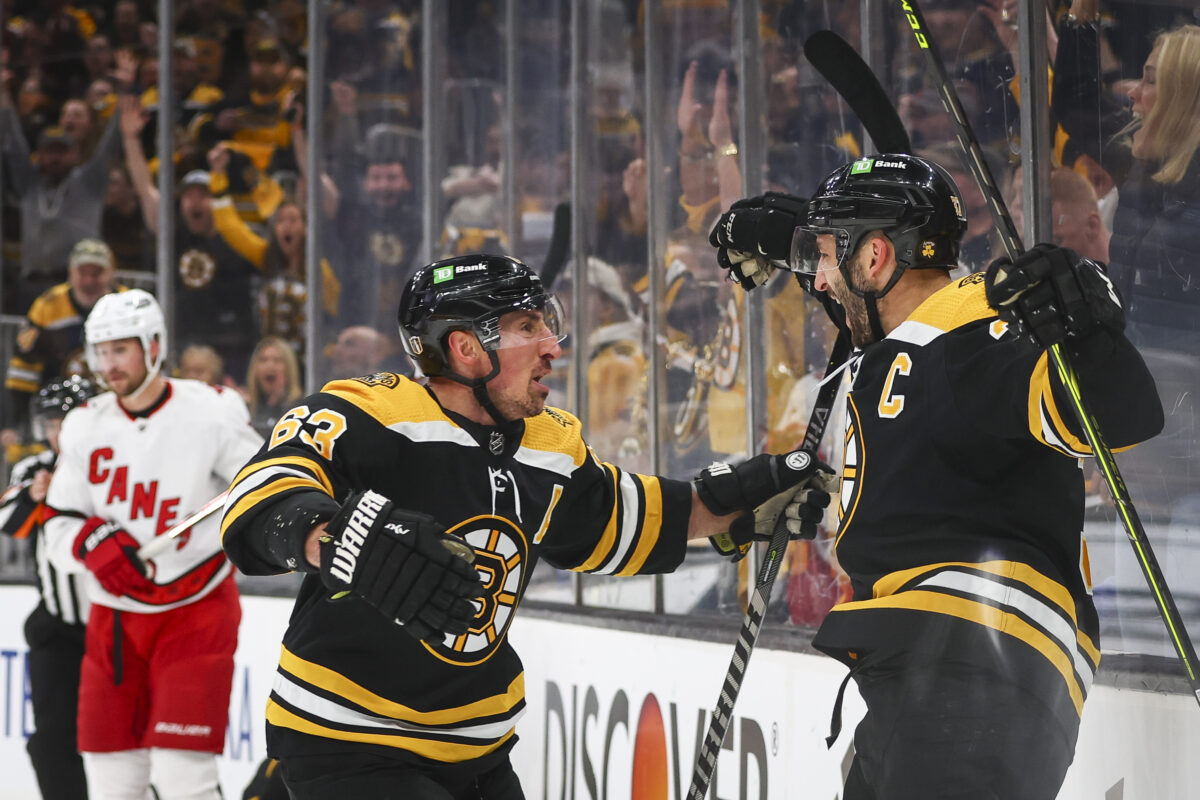 This is incredibly impressive from the Bruins, as many believed that they would fall off due to their "aging" core and several injuries at the beginning of the season. Instead, they have put together the best regular season in their entire 98-year history and are now viewed as the favorite for the Stanley Cup because of it.
Bruins Need Five Wins to Set NHL Record
With their win on Thursday, the Bruins secured their 58th win of the season in just 75 games played. As a result of this, they have a legitimate chance of setting a new NHL record if they reach 63 wins before the end of the year. For this to happen, they will need to win five out of their next seven games.
Related: Bruins: 3 Teams Who Could Target Taylor Hall This Summer
---
Latest News & Highlights
---
When seeing how dominant the Bruins have been this season, it is certainly possible that they will hit 63 wins before the end of the year. However, that is not a guarantee, as they play strong teams like the Toronto Maple Leafs, New Jersey Devils, and Pittsburgh Penguins during the final stretch of the season. With that, head coach Jim Montgomery is expected to rest some of the Bruins' top players, as the postseason is far more important than this potential record.
David Pastrnak One Point Away From 100
David Pastrnak has been the Bruins' top forward by a country mile this season. The 26-year-old has already set new career highs with 53 goals and 99 points, and he is on the cusp of his first 100-point campaign because of it. When noting that he has seven more games to hit this amazing achievement, it seems far more likely than not that he will get it done.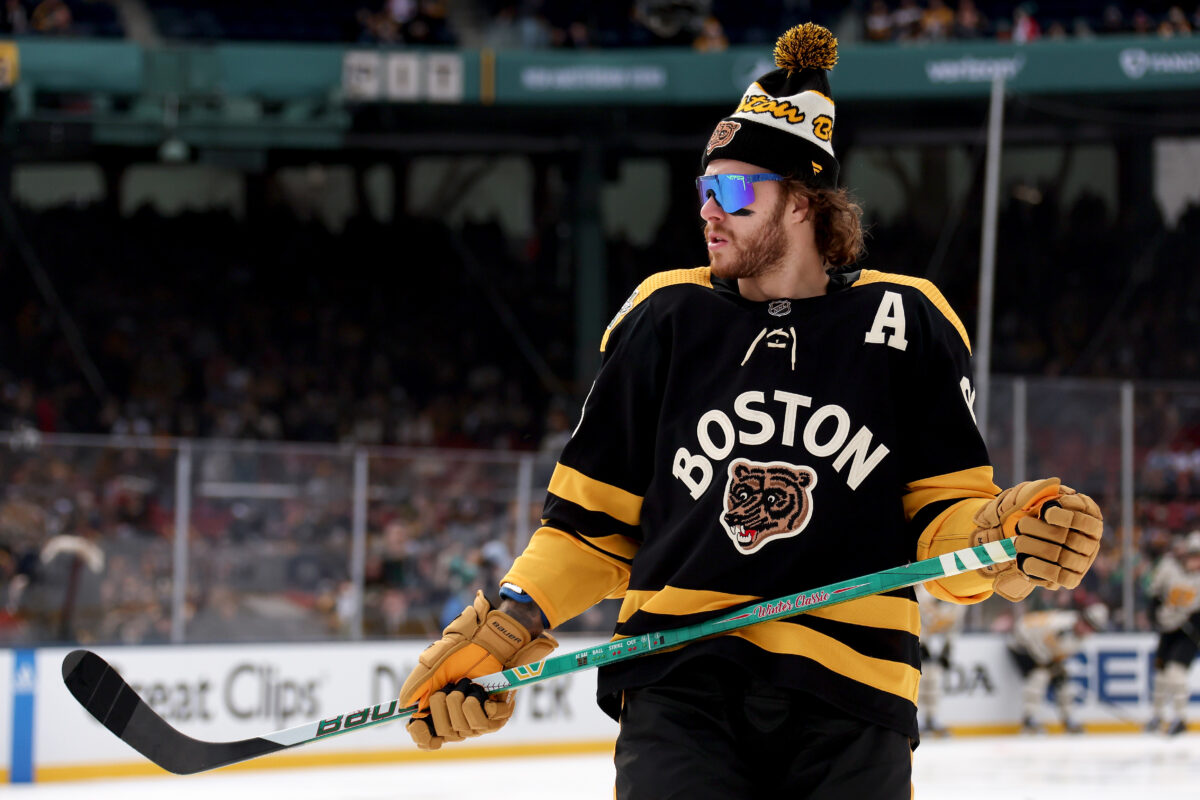 Pastrnak has been a major reason for the Bruins' success this season, and it is exactly why Boston signed him to his massive eight-year, $90 million contract extension earlier this month. If he can continue to put up magical seasons like this moving forward, he will be worth every penny of his $11.25 million cap hit.
Bruins Announce 2022-23 Season Awards
Before their win against the Blue Jackets, the Bruins announced the recipients of their 2022-23 season awards. Charlie Coyle won the Eddie Shore Award for showing exceptional hustle and determination. Linus Ullmark won the Elizabeth Dufresne Trophy due to his outstanding play on home ice. Meanwhile, captain Patrice Bergeron understandably won the John P. Bucyk Award for his charity and community contributions.
Along with these awards, the Bruins Three Stars (selected by 98.5 The Sports Hub) of the season were announced. Pastrnak was named First Star, and his stats this season make that choice understandable. Ullmark, who is well on his way to his first Vezina Trophy, was named Second Star. In 46 appearances this season, the 29-year-old netminder has a 37-6-1 record, 1.88 goals-against average (GAA), and a .938 save percentage (SV%). Finally, Brad Marchand was named Third Star. In 66 games on the year, the 14-year veteran has 20 goals and 43 assists.