At the beginning of the week, Marc Bergevin, general manager of the Montreal Canadiens, met with members of the media. He had recently returned from a trip to Russia where he met with top prospect Alexander Romanov. Although the team was in the midst of its worst losing steak in decades, this meeting was planned before those struggles began. Thus, Bergevin decided to follow through with the meeting, taking into consideration the future more than the present.
During his press conference upon Bergevin's return, Romanov was one of the topics of interest. Along with another top prospect in Cole Caufield, Bergevin expressed confidence that both players had high chances of joining the NHL club and challenging for a roster spot next season. He also reiterated that securing the team's future was more important than a quick fix in the present. It was why he was unwilling to give up the pieces similar to what the Arizona Coyotes had to give in order to trade for Taylor Hall.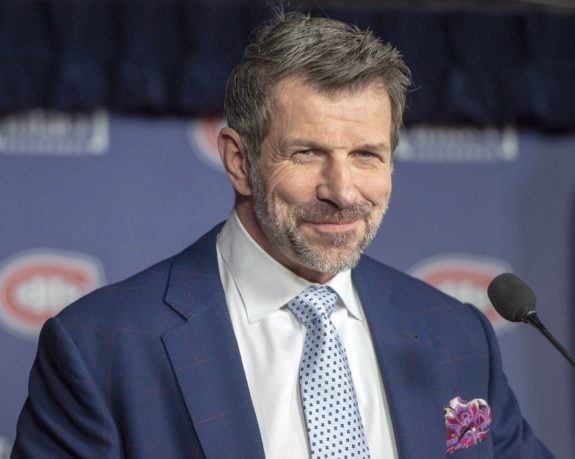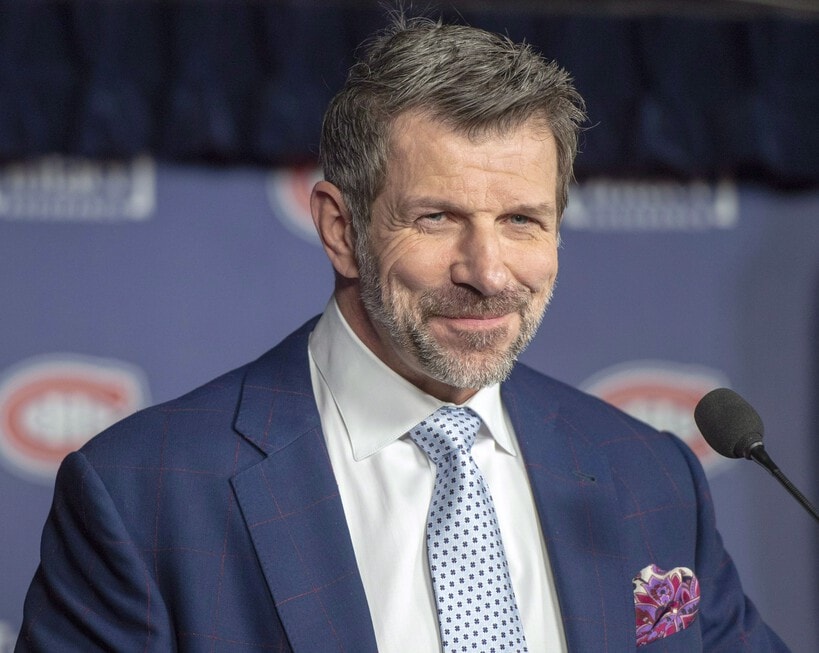 After receiving Bergevin's update on some prospects, will his Canadiens lineup have the chance of changing drastically by the start of next season?
The Forwards
The forward group is more likely to go through the most changes next season. Three restricted free agents and two unrestricted free agents make up a part of this season's regular forward group looking for contracts next season (via CapFriendly). Max Domi is likely to receive a new contract but Nate Thompson, Nick Cousins and Michael Peca have smaller chances of re-signing.
That could leave two potential spots open next season for younger forwards to join the team as regulars. This is what the forward group could look like in Oct. 2020:
| | | |
| --- | --- | --- |
| Tomas Tatar | Philip Danault | Brendan Gallagher |
| Jonathan Drouin | Max Domi | Joel Armia |
| Artturi Lehkonen | Jesperi Kotkaniemi | Nick Suzuki |
| Paul Byron | Jordan Weal | Cole Caufield |
This may be the cause of some wishful thinking, but Caufield has openly expressed his desire to jump to the professional leagues as soon as possible. He would more likely leave college if it meant he'd play in the NHL rather than the American Hockey League. If he is able to crack the Canadiens' lineup next season, starting him on the fourth line and moving him up when injuries occur would be a good way to ease him into professional play. It would be similar to how the head coach has managed Nick Suzuki this season.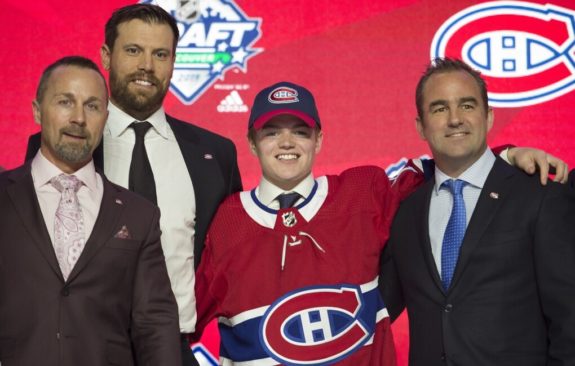 Playing a sheltered role would put less pressure on him to score goals while allowing him to continue developing a more complete game for the NHL. Every other forward prospect on the Canadiens would play more regularly in the AHL and be called up in the event of injuries, much like how they had to do it this season.
The Defence
Even if Romanov joins the team next year, it is difficult to foresee him playing all 82 games. He may end up splitting the season between the NHL and the AHL to spend more time learning the game on North American ice, even though he had experience with it in last year's World Junior tournament.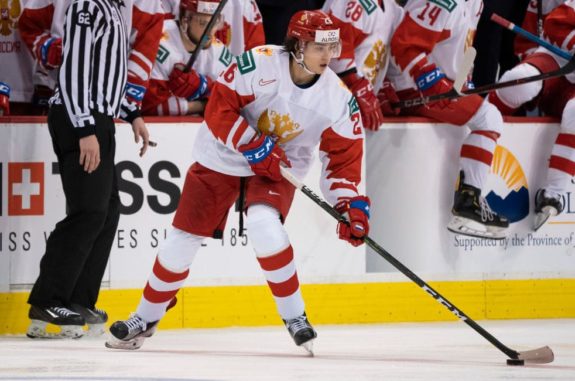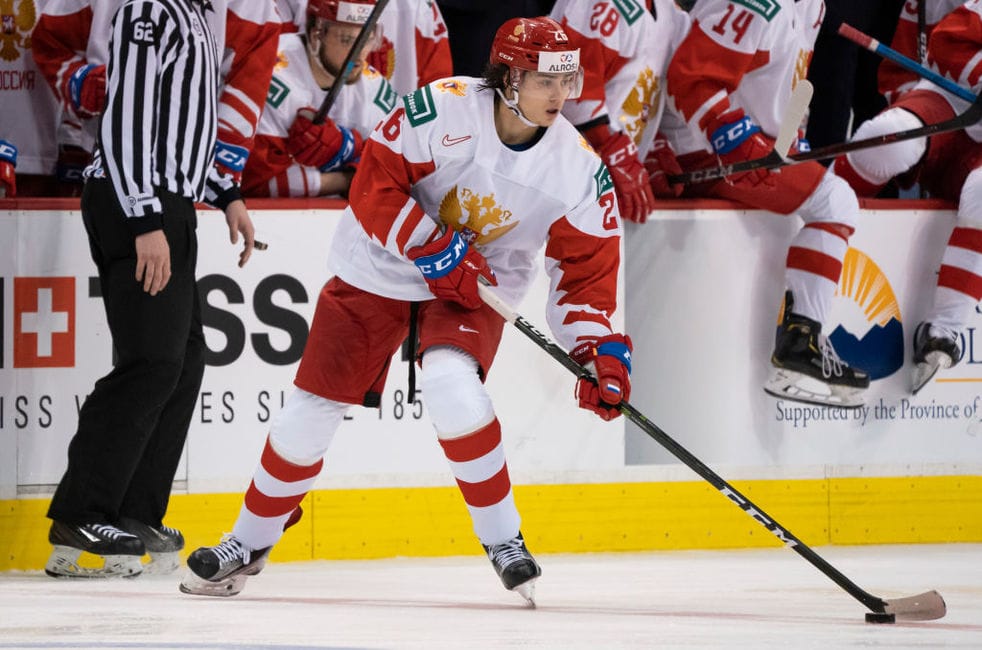 That is why the Canadiens may keep the same top-six group of defencemen next season, with Romanov as a seventh defenceman:
| | |
| --- | --- |
| Ben Chiarot | Shea Weber |
| Victor Mete | Jeff Petry |
| Brett Kulak | Cale Fleury |
As we can see, with most of the team's main players still under contract next season, there will be little room for change unless they make trades. The same goes for those in the net.
The Goaltenders
With Carey Price guarding the Canadiens' net for many years to come, the backup position is the one to go through a change. This offseason, the Canadiens signed Keith Kinkaid in order to have an experienced and reliable backup goaltender to allow Price to play fewer games this season. That has not quite worked out, as he only earned a single victory in five starts with poor statistics.
The Canadiens even sent him down to the AHL for conditioning and to "regain some confidence". It's more than likely that they were hoping another team would claim him off waivers and take his contract off the Canadiens' books.
But with Kinkaid only signed to a one-year contract, the Canadiens won't have to worry keeping him for long if they remain unsatisfied with him. Cayden Primeau joined the Canadiens for about a week but he will still need to play more often than the backup role can offer. That leaves Charlie Lindgren to be the best choice as Price's backup next season.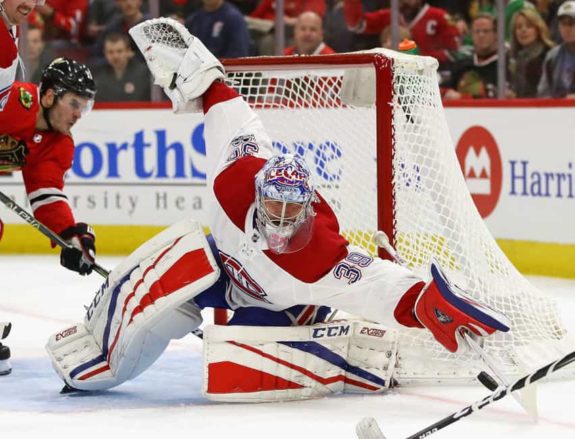 The Canadiens can opt to find another veteran backup as they did with Kinkaid, but with that experience having so far gone awry, they may shy away from trying that again. Lindgren has shown that he is able to give the Canadiens strong performances as a backup, as his 2.89 goals-against average and .912 save percentage statistics show.
The Bottom Line
If the Canadiens do look like this next season and they keep to their reset plan, then we should not expect much of a jump in the standings. The same weaknesses in the lineup will still be apparent. Even if the younger players improve drastically, the majority of the players on the team have likely reached their potential.
It will be hard to determine how long this reset may take, but Canadiens fans will have to continue to be patient, even into next season.