After a strong yet disappointing finish to a wonky 2019-20 season, the Vancouver Canucks entered the offseason looking to strengthen their team while not sacrificing any key rebuilding pieces.
They lost some talent after letting Tyler Toffoli walk in free agency – he put up 10 points in 10 regular-season games with the Canucks and four points in seven playoff games – as well as goaltender Jacob Markstrom, who posted a .918 save percentage (SV%) through 43 contests and ranked 10th among goalies for saves with 1303. They also lost defencemen Troy Stetcher, who signed with the Detroit Red Wings, Chris Tanev who signed with the Calgary Flames, and Oscar Fantenberg who joined the KHL.
Seeing some of those names leave might be disappointing, but don't get upset yet as there should be another exciting season ahead for the Canucks in which I believe they have improved their roster.
Goaltending Changes
Vancouver opened free agency with a splash signing Stanley Cup champion goaltender Braden Holtby to a very team-friendly deal at two years, $8.6 million ($4.3 million AAV). He is a solid goalie who has excellent movement and a strong awareness of the puck. He also reacts quickly for some second-chance and desperation saves.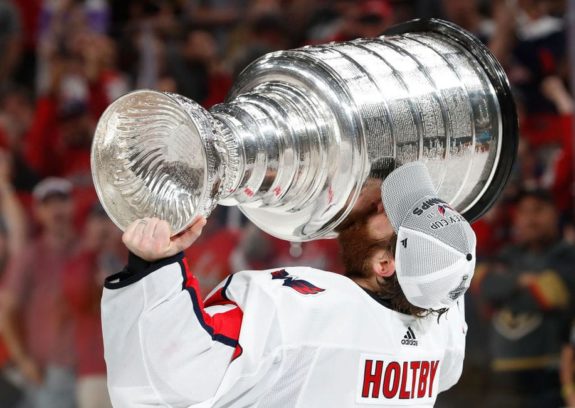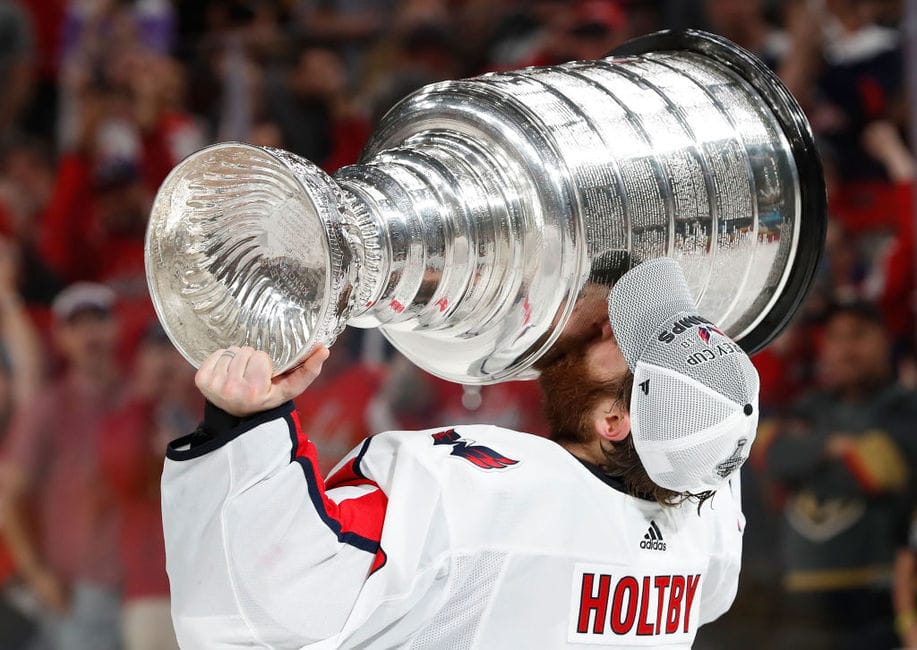 Although Holtby had a tough season statistically, putting up a .897 SV% and a 3.11 goals-against average (GAA) through 48 games in 2019-20, he still has a few good years left in him and is due for a bounce-back season with a solid defense core in front of him.
Defensive Upgrades
Despite losing Stetcher and Tanev, the Canucks made another big splash and acquired Vegas Golden Knights defenceman Nate Schmidt for a 2022 third-round pick. He is an excellent option to put with Quinn Hughes on the top pairing as he has a strong two-way game to back up the more offensive-minded Hughes. He will also be a threat in the offensive zone with his great puck-moving ability and solid awareness putting up 31 points in 59 games last season and adding another seven points in 20 playoff games.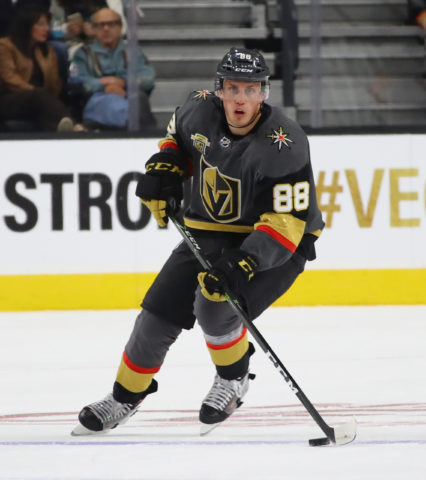 Tyler Myers and Alex Edler will still make a great second pairing and Jordie Benn will man the third pairing where 22-year-old Olli Juolevi can step in and replace Stetcher. Juolevi is an excellent two-way defenceman who put up 25 points in 45 games last season with the Utica Comets in the AHL. He is even more impressive to watch on the defensive side of the puck with his excellent awareness and ability to get in the passing lanes. He can shut down good opportunities for opposing teams with great pinch options and a strong active stick.
Pairing him with the more defensive-minded Benn will also help him develop his offensive game with more opportunities to join the rush and to use his awareness, vision and solid puck-moving skills to create opportunities for his teammates. With these two additions, I believe this Canucks blue line is looking a lot stronger than last season despite losing Stetcher and Tanev.
Offensive Options
Losing Toffoli was a big blow to the Canucks' offense as he made for an excellent top-six forward. The silver lining is that the team's 40th overall selection from the 2019 NHL Entry Draft, Nils Höglander might finally get his chance.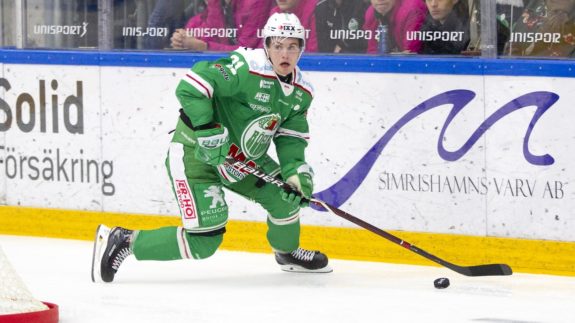 Höglander spent last season in the SHL where he put up 16 points in 41 games as a 19-year-old, ranking 10th on the team in points. He is a highly-skilled offensive threat who uses very crafty puck skills to create options for both himself and his teammates with both his deking expertise and quick foot speed. Höglander also uses great balance and strong puck protecting abilities to maximize his possession time. If he manages to crack the roster he will help generate some offensive for the Canucks and make for a strong top-nine option right out of the gates.
The Canucks also went out and signed 24-year-old Jayce Hawryluk who played 26 games in the NHL last season, including 15 with the Florida Panthers and 11 games with the Ottawa Senators. In those final 11 games, Hawryluk averaged 13 minutes of ice time and put up seven points. He will make for a very solid bottom-nine option in Vancouver. If the Canucks keep Hawryluk up in Vancouver and Höglander makes the lineup they are looking at a solid forward lineup and two good options replacing the loss of Toffoli.
It will be interesting to see how Holtby can fill into Markstrom's shoes, if this strong D-core can live up to their strengths and keep Holtby from a boatload of shots, and if this offense can produce at a top of league level. Overall though, the Canucks are due for another strong season and maybe with a couple more additions near the deadline (depending on how they start) including a gritty forward and another scoring winger, they can go for a later playoff run and turn this rebuild into a Stanley Cup a lot quicker than expected.
---
---