Before I even begin this article: no duh. Every team would like a solid defensive prospect who can carry their blue line for years. However, this is not about the Washington Capitals wanting a good defensive prospect. With the oldest team in the NHL, the Capitals are inevitably not getting older. The team is going to need a young player on the back end who can step in and help to make the transition out of the 'Alex Ovechkin-era' easier.
They have drafted some forwards with potential to assist in this process, as well as a rookie netminder, Ilya Samsonov who is about to begin the season as the team's number one goalie. Now, the team must acquire a solid defensive prospect.
Defense Prospects Don't Grow on Trees
It's easier said than done to acquire a good, young defensive prospect. Most of the time it requires either a high draft pick, which the Capitals haven't had in over a decade or a blockbuster trade that sends a star player the other way. Washington is still a solid team, so it seems unlikely that they will have that high pick. As for the latter, the team still has a championship window, but it is closing quickly. Therefore, it wouldn't make sense to trade a star player who helps the team win hockey games.
The most likely way for the Capitals to snag a home-run-back-end talent sounds simple but is very difficult: Smart drafting. Again, this is easier said than done, but Washington has a solid history of late first-round draft success. In fact, two of the best defensemen in Capitals history – Mike Green and John Carlson – were taken 29th and 27th overall, respectively.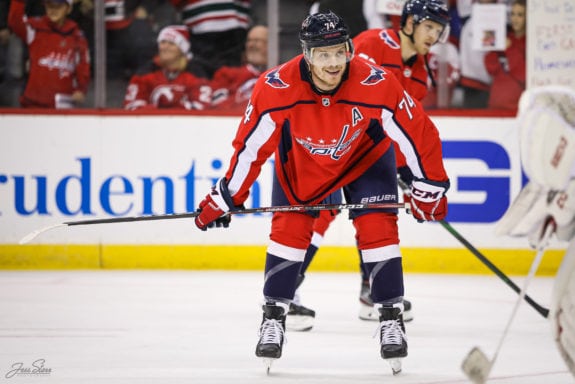 In fact, a lot of great defensemen in the NHL were drafted late, so it isn't uncommon to get a franchise defender with a lower pick. It all depends on when and how they develop their potential. Norris Trophy-winner, Roman Josi, was selected in the second round and Shea Theodore went 26th-overall. So, yes, having a high draft pick makes it easier to find certified stars, such as Quinn Hughes or Cale Makar, but a lot of teams select stud D-men later in the draft. It comes down to the scouting department seeing the right skills in a player that can be developed.
Recent Draft Picks
It's not as if the Capitals haven't drafted defensive prospects. In the last five NHL Entry Drafts, they have taken 11 defensemen (two of them in the first round). The notable names among them are Martin Has (2019 fifth round), Alex Alexeyev (2018 first round), Martin Fehervary (2018 second round), Tobias Geisser (2017 fourth round), Lucas Johansen (2016 first round), Jonas Siegenthaler (2015 second round), and Connor Hobbs (2015 fifth round).
However, of all of these names, only Fehervary, Johansen and Siegenthaler are at the Capitals' 2021 training camp. Fehervary and Siegenthaler are also the only two who have logged any time with the big club, with eight and 101 games, respectively.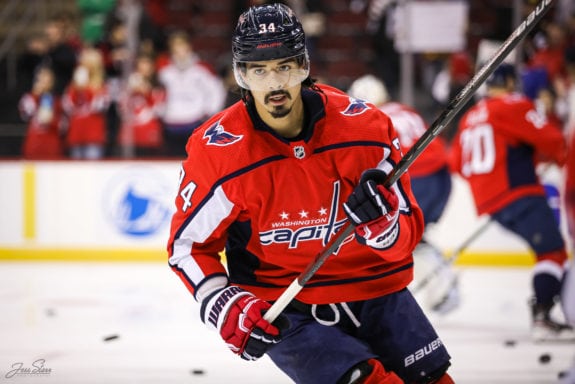 Some of their first-round defensive picks, such as Johansen and Alexeyev, are either not developing properly, late-bloomers, or missed opportunities. Granted, both players are still very young, but the fact that Johansen has been surpassed on the depth chart by multiple players and Alexeyev isn't at training camp is concerning.
Johansen has dealt with injuries and only played in nine games with the Hershey Bears last season. Alexeyev, on the other hand, was a bit of a surprise absence from training camp. However, it was decided that he will remain in the KHL this season, playing for Ufa Salavat Yulayev. Again, they are still young, so it is possible (especially in Alexeyev's case) that they could turn into NHLers. However, it would be beneficial for the Caps to select a player who is more NHL-ready than some of their recent selections.
Siegenthaler is the only Capitals' defensive draft pick taken within the last six seasons that has spent any serious time with the team. As successful as Siegenthaler has been, he could be pushed out of the lineup this season because of offseason signings (most notably, Zdeno Chara on the left side). To say that their best defensive draft pick in six seasons could be surpassed by a 43-year-old veteran is concerning, to say the least.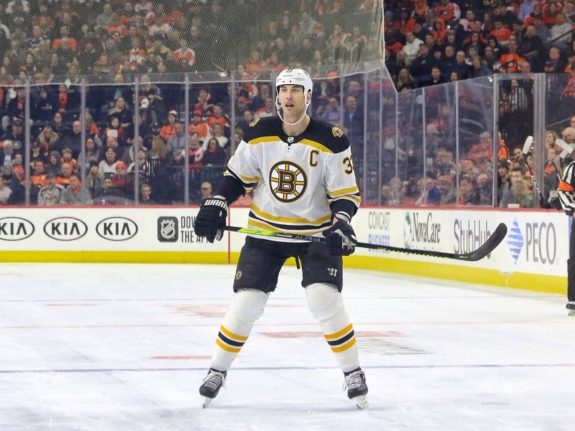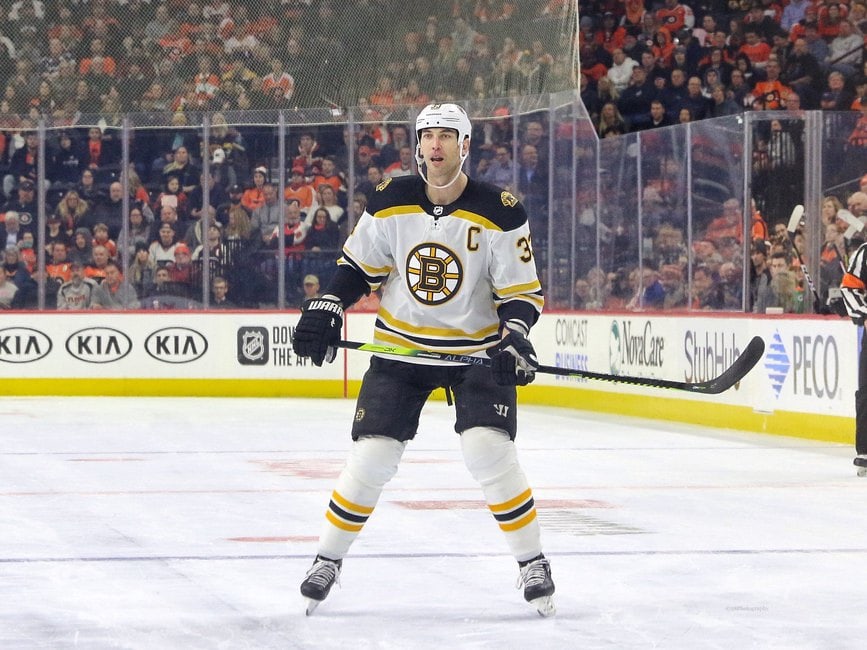 The positive spin is that the team has many NHL-calibre defensemen in their system, but it's a negative sign for a team that's approaching the end of their window of success. That's not to say the Capitals will be a bottom-feeding team next year, or even the year after, but at some point, every successful team will have to suffer through a re-tooling of sorts to regain the success that a team like the Capitals has had for over a decade. They did it before the Ovechkin-era, and they will do it again. That's the nature of the sport. 
How to Solve This Issue
The solution is as plain and simple as it seems, and as complicated as it seems. The only way for the Capitals to solve this issue is to scout and select well with their later picks in the draft. The key to maintained success in the NHL is smart drafting.
So, yes, every team wants a solid defensive prospect. Hell, every team wants any kind of solid prospect in their system. The difference for the Capitals is they need a solid defensive prospect. They have the oldest team in the league and their defense was noticeably weak in their first-round defeat to the New York Islanders. If they want to remain one of the most successful teams in the NHL, they will need to do their homework on the upcoming defensive studs that need a home in the NHL and offer them a bed.
---
---
21-year old Capitals fan from Muskoka, Ontario. 5'9 but could be 6'3, depends on the day. Love good movies, but hate bad movies. Covered the Capitals for Stars and Sticks.