The Washington Capitals unveiled their expansion protection list Sunday, and though they have protected many of their superstars, they still had to leave a number of critical players exposed.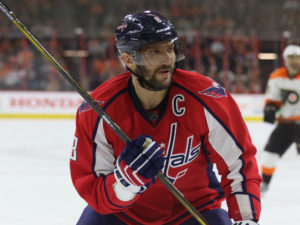 The Capitals prioritized protecting their stars, Alex Ovechkin, Nicklas Backstrom, Evgeny Kuznetsov, Matt Niskanen and John Carlson. After that, they focused on protecting promising depth players such as Andre Burakovsky and Tom Wilson. Still, even after protecting all of these names, the Caps did not have room to protect the rest of their star-studded roster and will, therefore, lose a key piece of the lineup.
After all of the stars and up-and-comers were protected, depth players and other up-and-comers, such as Jay Beagle, Nate Schmidt and Philipp Grubauer, were left exposed. With these high-caliber names on the table, Vegas will certainly get a key piece of their roster from Washington.
The Capitals team at the Hockey Writers chimed in and gave their thoughts on how the expansion draft will play out for Washington.
Sammi Silber
Washington finds themselves in a very uncomfortable position to start the offseason. Not only do they lack a draft pick through the first three rounds, but they are going to lose a key player to the expansion draft. Of course, there is always room for them to make a deal and protect one of the big names left exposed, but they will have to give up a prospect or picks in 2018 to make that happen.
At first, I thought the most enticing option for Vegas would be Grubauer. He's an outstanding goaltender, a stable backup, and he is bound to become a starter soon. The 25-year-old netminder may not get a lot of playing time but he shines between the pipes when he does. This season, he started 19 games with a 13-6-0 record, posting a 2.04 goals against average and .926 save percentage. He has great career numbers to boot, and the German goaltender would add a lot of depth to the Golden Knights' roster.
However, Vegas plans to take Marc-Andre Fleury, and with Petr Mrazek also up for grabs, Grubauer becomes less enticing for them. Instead, they may turn their focus to where they need depth: defense. While players like Anaheim's Sami Vatanen and Minnesota's Matthew Dumba are just two of the defensemen exposed, their teams may be negotiating with Vegas to take someone else to protect their defensive stars. Of course, there may not be as many blue-line options as originally thought.
Therefore, I think that with the change in circumstances, Vegas will take Nate Schmidt. He had a career year with the Capitals and showed top-four potential, as well as the ability to log a lot of minutes and move the puck effectively. Schmidt also got involved offensively and is becoming a top-four, puck-moving defender who could eventually grow to be a power play quarterback. These types of players don't grow on trees, and therefore, the Golden Knights would be fortunate to have him in their organization.
Sammi's Prediction: Nate Schmidt
Brandon Share-Cohen
After two years atop the NHL regular season standings, it appears the Capitals are set to change much of what has gone into making their roster what it is. From pending unrestricted free agents to the upcoming NHL Expansion Draft, it's clear that change is afoot around the NHL. Unfortunately for Washington, the Capitals might be hit worse than any other team in the League once everything is said and done.
Looking at the list of unprotected players on the Capitals, two names immediately stick out as potential targets for the Vegas Golden Knights. The first is 25-year-old blue-liner, Nate Schmidt. A restricted free agent, Schmidt could be a legitimate top-four option for the Golden Knights for years to come. He does everything a team can ask for and more.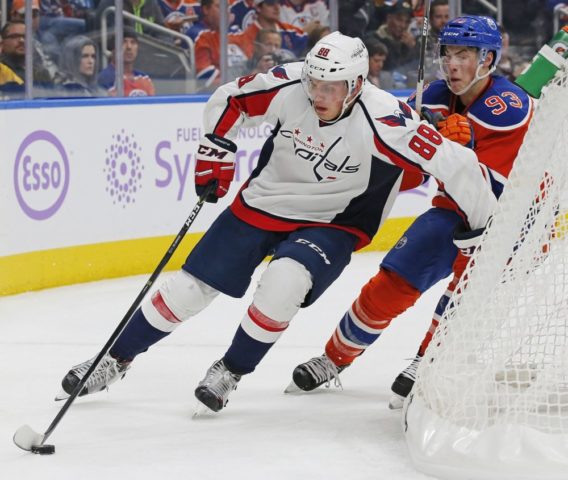 While he may be a no-brainer, the exposure of goaltender Philipp Grubauer makes things a little more complicated. With a career 2.28 goals against average and .922 save percentage in 66 games, Grubauer looks like the real deal. Also 25 years old and a restricted free agent like Schmidt, Grubauer could be picked without any hesitation.
In the end, it will come down to the position that Vegas feels they most need to draft. Looking at the exposed lists of players around the League, it seems Vegas will have its fair share of talent to select from both the defense and goaltending positions.
When starting a new franchise, it's important to have both a solid netminder and a solid defensive group. Though Grubauer has shown that he can play exceptionally well, it would behoove the Golden Knights to take Schmidt – a player they could use or trade for the right offer. A top-four defender will almost always fetch more than a goaltender in the trade market, and for that reason, Schmidt edges Grubauer. It's close, and because of that, defense prevails.
Brandon's Prediction: Nate Schmidt
Tony Wolak
Most mock drafts have either Nate Schmidt or Philipp Grubauer heading to the Golden Knights. In THW's Ultimate Mock Expansion Draft, I played George McPhee and selected Grubauer to be Marc-Andre Fleury's understudy. Some even have Vegas signing T.J. Oshie to become the face of the franchise. But given how unpredictable this spectacle has become, I'm thinking that the Capitals' player going to Vegas is not what we'd expect. They will pick Kevin Shattenkirk. Here's why.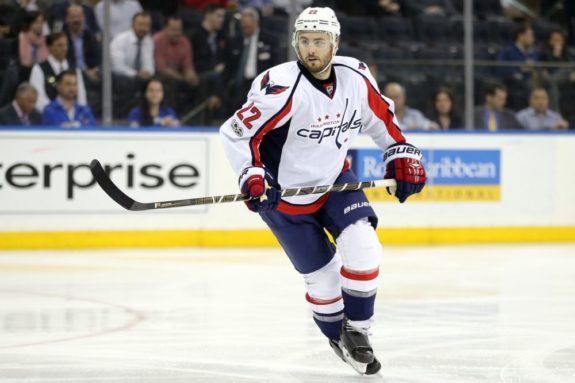 If Vegas opts to sign Shattenkirk—the best defenseman slated to hit the free agent market—they'll be getting a top-pairing, right-handed, mobile power play quarterback. A seven-year contract with a $7 million AAV should be enough to convince Shattenkirk to skip the open market.
From there, Vegas can flip the defenseman to the highest bidder – he's expected to have a lot of interest if he does reach the open market. If the Capitals shipped out Zach Sanford, Brad Malone, a first round pick, plus a conditional second-round pick for Shattenkirk as a rental and the rumored expansion draft side deals involving first round picks are true, then Vegas should have no problem acquiring a king's ransom for the locked up blue-liner.
Either having Shattenkirk as a top-pairing defenseman for the next few years or moving him for an enormous haul would provide the Golden Knights with the most value among available Capitals players. If I was McPhee and able to sign the defenseman, I would immediately trade him for picks and prospects, and build for the future. Regardless, this is going to be fun.
Tony's Prediction: Kevin Shattenkirk