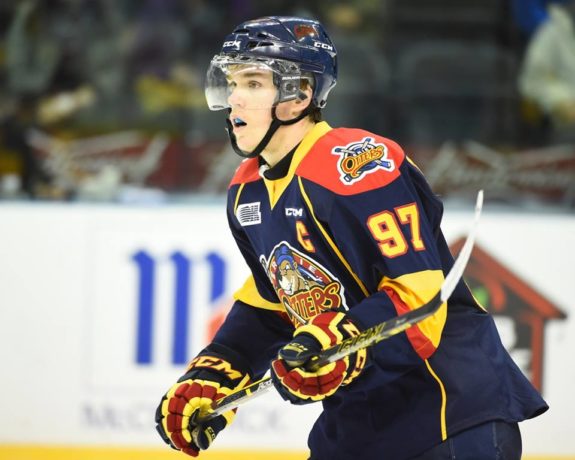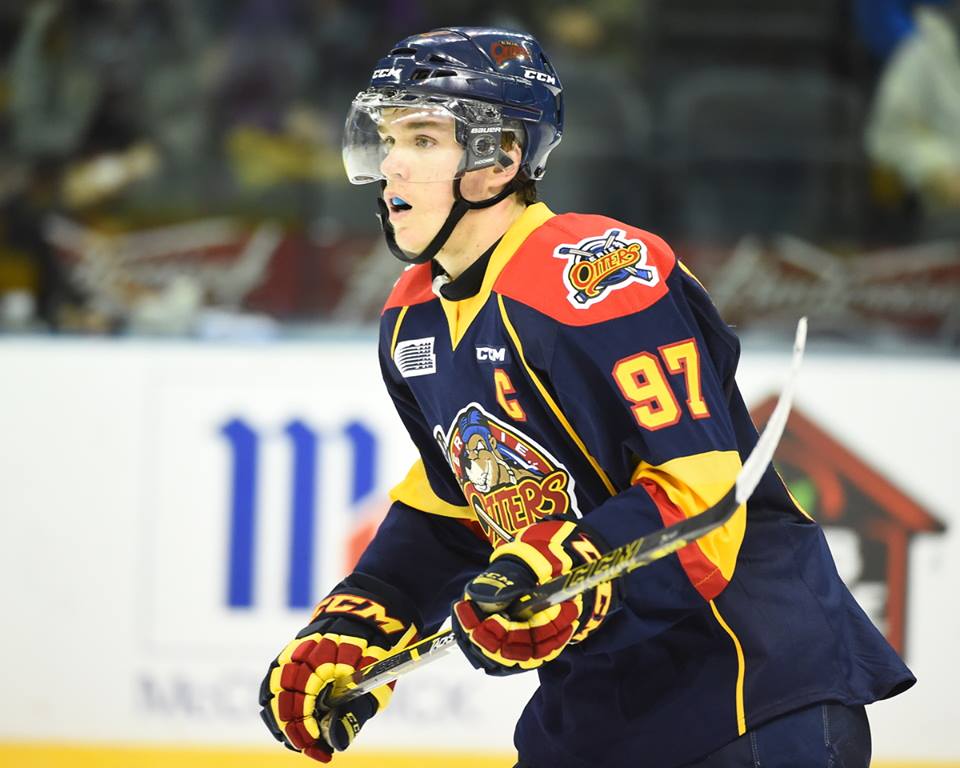 There is more than one showcase this week, and the better of the two will almost certainly be the CHL Top Prospects Game.
Not the NHL All-Star Game in Columbus, which will more closely resemble beer league than playoff hockey. I've never been a fan of that sideshow, although the skills competition can be entertaining at times.
This whole fantasy draft aspect is fun too, mainly just to see who emerges as the black sheep among their peers. I'm looking at you, Phil Kessel. Logan Couture also had the misfortune of being picked last, but at least they got a new set of wheels out of the embarrassing ordeal. To their credit, they totally took the public shaming in stride.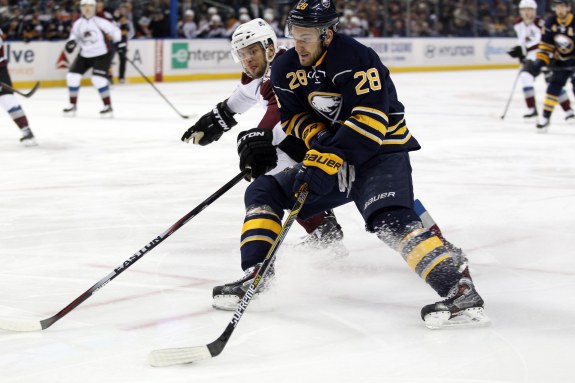 With The Final Selection
You'd have to think Zemgus Girgensons is a candidate for the new car this time around, but perhaps his Latvian popularity will help sway the captains into taking him sooner than later. That might leave Justin Faulk or Radim Vrbata, maybe Ryan Nugent Hopkins because nobody on the Oilers is any good these days.
Patrik Elias will go earlier than warranted, based on his veteran status and recent 1,000-point milestone. If Nick Foligno weren't the hometown boy — and a captain — he could have been left waiting until the end.
That part — along with who skates the fastest, or has the hardest shot — is more compelling than the game itself. Reason being, there is nothing at stake for these All-Stars, who are basically out for a Sunday afternoon stroll. Backchecking is optional regardless of the score, while hitting is outlawed. Heck, breaking a sweat is frowned upon, with avoiding injury of the utmost importance — understandably so, to an extent.
The Game That Matters
Now, if you want to watch a showcase with true intrigue, tune in to Thursday's CHL Top Prospects Game being staged in St. Catharines, Ont.
Here, you'll see the future of the sport — including generational talent Connor McDavid — doing their absolute best to impress the scouting community in hopes of increasing their stock for the 2015 NHL draft come June in Sunrise, Fla. They will be going gangbusters and not shying away from contact. There have even been some spirited scraps in years past.
http://youtu.be/oQCwJ9mATTQ?t=10s
Time To Shine
It might be a bit sloppy or lack some flow, just because these prospects aren't used to playing with each other for the most part, but the pace and overall effort level will be second to none from start to finish. The only guy who can afford to coast is McDavid, having strutted his stuff enough in the World Junior Championship. His Canadian teammate Lawson Crouse will want to bring his A-game, though, as his ranking remains up in the air.
Several standouts from this game have went on to become draft-day risers, so everybody will be out to make the most of their opportunity.
[tweetthis]NHL Central Scouting releases mid-term rankings for 2015 entry draft; McDavid, Eichel on top as expected:[/tweetthis] • NHL Central Scouting's mid-term rankings, released January 20: North American Skaters, International Skaters, North American Goaltenders, International Goaltenders.
• McKeen's Hockey rankings, posted January 16: Top 30.
• ISS Hockey's rankings, posted January 7: Top 30.
• The Hockey News rankings, posted January 9: Top 30.
• Craig's List from TSN, posted January 9: Top 100.
• Sportsnet's rankings for January: Top 30.
• THW's extensive draft previews: Mock Draft, Ultimate Prospect Tracker.
Who To Watch
Forwards
McDavid is obviously the marquee name here. Everybody knows who he is and most already expect him to go No. 1 ahead of American Jack Eichel, who won't be present because he competes in the NCAA rather than the CHL. McDavid has nothing to gain from this game — or lose, for that matter — so he'll be playing for pride (and fun) more than anything.
McDavid could have skipped this event altogether, which isn't unprecedented for consensus top picks. Nail Yakupov was a no-show in Kelowna in 2012, opting instead to rest some bumps and bruises despite not missing a single OHL game. McDavid understands he's the big draw and a lot of people purchased tickets just to see him in action, so he'll not only show up but probably end up putting on a show.
There are four other forwards with top-10 potential to keep a close eye on, including the aforementioned Crouse, a prototypical power forward. Another is McDavid's teammate with the Erie Otters, Dylan Strome, the younger brother of Islanders forward Ryan Strome and a chip off that block. Mitchell Marner of the London Knights is running away with the OHL scoring title — presently 10 points clear of second-place Strome — while Nick Merkley of the Kelowna Rockets was leading the WHL in points at the holiday break and has leapfrogged his league rivals in the majority of rankings. That foursome is jostling for draft position at this point, and could hear their names called anywhere from No. 3 to No. 15.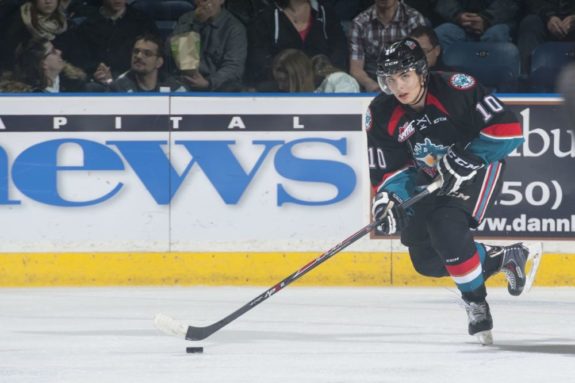 The rest of the forwards are projected to go in the mid-to-late first round or early second round. Among those of the most interest to me would be a couple of QMJHLers in Team Cherry captain Anthony Beauvillier of the Shawinigan Cataractes, who is tied for third in that league's scoring race, and Daniel Sprong of the Charlottetown Islanders, who is said to have a similar high offensive ceiling. I'm not overly familiar with either of them — outside of online scouting reports and YouTube clips — so I'll be paying close attention for my personal draft rankings.
The imports peak my interest as well, namely Sprong's teammate Filip Chlapik and Evgeny Svechnikov of the Cape Breton Screaming Eagles. Again, I don't catch many QMJHL games during the regular season — I mostly watch the WHL, with a smattering of OHL — so I'm hoping those two live up to the hype.
From the WHL, Merkley and Jansen Harkins of the Prince George Cougars are quite different players but yet equally talented in their own right. If either of them wind up on a line with McDavid, who is captaining Team Orr, they could produce some highlight material. Paul Bittner of the Portland Winterhawks has a lot to prove as he might be the WHL's biggest faller at this point, while Jake DeBrusk, the son of former NHL enforcer Louie, is trending upward lately. Much like Tie Domi's son, Max, DeBrusk has softer hands and more scoring ability than his dad.
Timo Meier, who represented Switzerland well at the world juniors, Nicolas Roy and Travis Konecny should also be safe bets as first-rounders.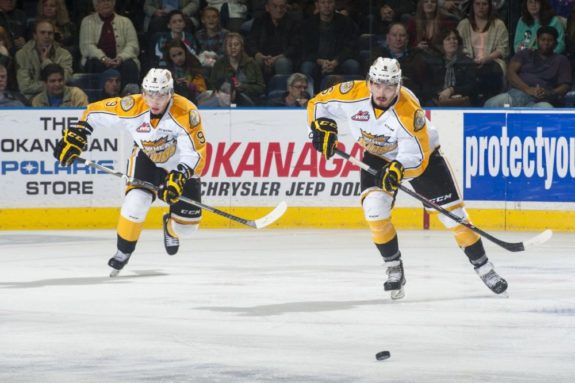 Defencemen
They say the best defencemen in this draft don't play in the CHL — Americans Noah Hanifin and Zach Werenski, plus Sweden's Oliver Kylington — but let it be known, there are some pretty special blue-liners on display in this game too.
The Brandon Wheat Kings pairing of Ivan Provorov and Ryan Pilon are the cream of the crop, while another Roy by the name of Jeremy is putting up big numbers from the back end for the Sherbrooke Phoenix. That trio should be selected in the 10 to 20 range, with Provorov possibly going higher.
Brandon Carlo doesn't possess a fancy skill-set, but it would be surprising to see him slip into the second round after a fairly strong showing for Team USA at the world juniors. He's big, skates well and has good hockey sense — all characteristics that teams tend to take a liking to on draft day.
Goaltenders
Canada and the CHL, for whatever reasons, are struggling to produce quality netminders. Zach Fucale and Eric Comrie were solid at the world juniors, but there isn't much to see in this showcase, which makes me think it could turn into a high-scoring affair.
I guess we'll just have to wait and see, but I wouldn't want to single out any of the four — Nick McBride, Mackenzie Blackwood, Alexis Loiseau or Michael McNiven — as favourites of mine. Being a former goalie, I typically like to pump their tires, but none of them get me excited and I'd be a bit surprised if even one of these guys is taken in the top 45.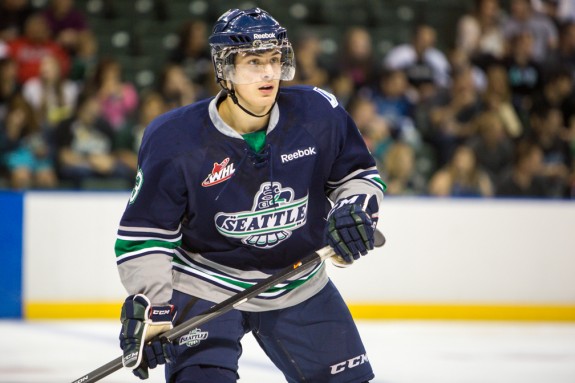 Who's Missing
There are six players unable to participate due to injury, with the most notable being forwards Pavel Zacha and Mathew Barzal. Zacha is a big European who played for the Czech Republic at the world juniors and has made a pretty smooth transition to North America as the top pick in last spring's import draft by the Sarnia Sting. Providing he continues to put up around a point-per-game upon returning to OHL action, Zacha shouldn't be hurt too badly by missing this contest — but it sure would have been nice to see him out there.
Barzal, on the other hand, has been steadily slipping down the rankings and is currently sidelined by a fractured kneecap. Heading into the season, many had him pegged as the top WHL draft prospect but he's now probably third from that league, which still might be generous. Barzal has high-end skill and went first overall in the 2012 bantam draft, so it wouldn't take much for him to start climbing again, but he needs to get healthy first and foremost. His Seattle Thunderbirds are among the WHL's hottest teams, so if Barzal can rejoin the fold and be a key contributor the rest of the way, he should go in the top 15 and perhaps crack the top 10 ahead of Merkley. If only Barzal could have recovered in time for this showcase, that could have done wonders for his draft stock.
Two other absentees that I was looking forward to checking out are winger Nikita Korostelev, the Sarnia Sting's other import who is more of a transplant, and Czech defender Jakub Zboril of the Saint John Sea Dogs, who didn't make the cut for his country at the world juniors.
Prediction
With the goaltenders being total wild-cards, this game is difficult to handicap. It really could go either way, but it's tough to bet against McDavid and Team Orr. They are bigger and grittier up front and have better balance throughout the roster, plus the game's best player by far if he wants to be. I much prefer Team Orr's defence — with those Brandon bash brothers — so I'm thinking they will be able to contain Team Cherry's smaller, speedier forwards.
As for the final score, I'll say 6-3 for Team Orr, with the fans more than getting their money's worth in entertainment value from a draft class that could be the best since 2003 and should at least rival 2013.
Larry Fisher is a sports reporter for The Daily Courier in Kelowna, British Columbia, Canada. Follow him on Twitter: @LarryFisher_KDC.