Liam Foudy has had a week he will never forget.
It started with a phone call while laying in bed. It continues with the London Knights with three games in four nights Friday, Saturday and Monday including a showdown with OHL leading Ottawa.
In the middle, Foudy showed us he belongs in the NHL. He did not look out of place.
Foudy followed up a nice NHL debut against Tampa Bay with an even better performance in Buffalo against the Sabres. The Blue Jackets did lose the game 4-3 in overtime.
Foudy secured his first NHL point on Boone Jenner's goal in the second period. But even more, Foudy played a smart game while demonstrating his skating most everyone knows about. He has a big fan in head coach John Tortorella. Tortorella clearly wishes he could keep Foudy around. But thanks to the CHL/NHL agreement, Foudy has to return to the Knights.
"We're going to miss him, I'll tell you that right now," Tortorella said. "I think he was 18 minutes tonight on the ice. I really like the way he plays."
Foudy really stood out on the shift leading up to Jenner's 2-0 goal. Foudy had the puck near the wall and was surrounding by both Henri Jokiharju and Sam Reinhart. He didn't panic though. He kept possession and made the right play by firing a pass to Zach Werenski on the point. The point shot was tipped in by Jenner. That was incredible poise by Foudy to make that goal happen.
Foudy was so good in fact that it prompted Tortorella to say postgame that he outplayed some of the veterans. One of those veterans appeared to be Pierre-Luc Dubois. Dubois didn't play the final 6:05 of the third period and didn't play in overtime. He was on the bench though. Foudy got some minutes in overtime where he stayed with Jack Eichel.
Foudy belongs in the NHL. He has the speed, awareness and intelligence to earn himself a permanent place. However thanks to the CHL/NHL agreement, that can't happen full-time yet. He can be emergency recalled later on if it doesn't interfere with London's schedule. This can happen up to five times.
So the Blue Jackets will have to wait. But they must be very encouraged by this two-game performance. It reinforces why they went all-in at last season's trade deadline. They are very high on Foudy and what he can eventually do. On Monday & Thursday, we got a tiny glimpse of it. He was one of their better players. Some of the veterans better take notice.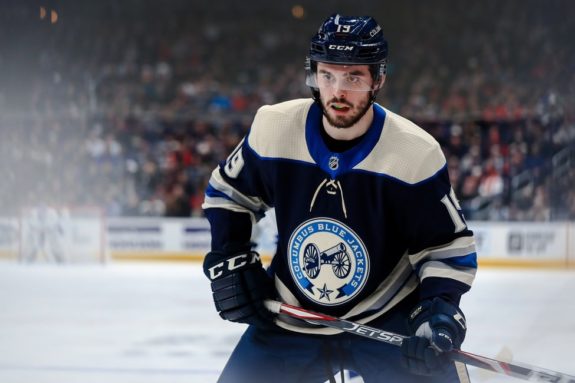 Side Dishes
The Blue Jackets were in control 2-0 late in the second period until Eichel scored on a blast. Three forwards, Dubois, Foligno and Oliver Bjorkstrand all got caught leading to this goal. Tortorella was most upset at this. He called this play selfish and stupid. It gave the Sabres life when it seemed they were dead in the water.
Tortorella also said there was some "me me me" creeping into their game instead of "we we we." He said if this kept up that they'd be in some (bleep.)
Vladislav Gavrikov had a mostly good night, but it was up and down. He made a great pass to find Nathan Gerbe to open the scoring. But Gavrikov also missed on some other golden chances to increase the lead. He also allowed Jeff Skinner to get past him when the game was 2-2 late in the third. Evan Rodrigues finished the play to give the Sabres a 3-2 lead. Other than this aggressive mistake, Gavrikov was outstanding. He even started overtime over Zach Werenski and others.
The Blue Jackets did secure a point thanks to…Markus Nutivaara? Yes. He crashed the net and deflected the puck in with the goalie pulled. He has been excellent since taking over Seth Jones' spot in the lineup. I asked him what is the key to chemistry to playing with Werenski. "We think the game the same way." Clearly they do and it's working so far.
With Foudy back in London, the Blue Jackets have called Jacob Lilja up from the Monsters to give them 12 forwards for Friday's game against the New York Rangers. Expect Elvis Merzlikins to start a very important game in the wildcard race.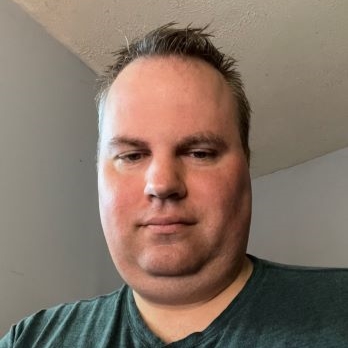 I am a fully credentialed writer who covers the Columbus Blue Jackets, Cleveland Monsters and Erie Otters as well as the Ontario Hockey League and NHL Draft. The 2022-23 season will mark nine seasons with the Hockey Writers. I am also the site's Credentials Manager. Please take note of the updated Twitter handle: @mark_scheig.