New Jersey Devils general manager Tom Fitzgerald was at FLA Live Arena over the weekend when the Florida Panthers hosted the Boston Bruins. With the trade deadline weeks away, speculation season is in full swing, and fans are paying extra close attention to which scouts and front-office personnel are in attendance at games throughout the league.
Before we get ahead of ourselves, there are plenty of reasons why the Devils' general manager would be at the Panthers-Bruins game on Jan. 28. His son Casey Fitzgerald was placed on waivers by the Buffalo Sabres on Jan. 10 and was claimed by the Panthers on Jan. 11. He was as a healthy scratch against Boston, while his cousin, Matthew Tkachuk, saw over 21 minutes of ice time. Additionally, during this break, many Devils players and staff members flock to warmer weather to soak in the sun before the race for the postseason continues on Feb. 6.
However, Fitzgerald might also have been killing two birds with one stone and mixed business and pleasure. It is no secret that the Devils will look to make a move ahead of the deadline. While Timo Meier is the big fish, it would be foolish not to look at other options, especially with the speculation that the San Jose Sharks forward wants upwards of $9 million per year, which is more than Nico Hischier and Jack Hughes.

Now, back to the two teams at hand. The Bruins became the fastest team in NHL history to reach 80 points in the standings – 47 games – and because of that, they may not make any major moves at the deadline. The Panthers, however, are a different story. At the time of publication, the club has 54 points and is out of a wild-card spot. They are in a peculiar position because it will depend on how things play out over the next few weeks before we know if they are buyers or sellers.
In the spirit of one of the most hectic times of the season, we'll have some fun and take a look at three Florida Panthers forwards who could fit into Fitzgerald's plans for his team.
Sam Bennett
Hockey insider Frank Seravalli of Daily Faceoff named Florida a team to watch over the next few weeks. He specifically mentioned 26-year-old Sam Bennett as a potential trade candidate. He is under contract until the 2024-25 season with an average annual value (AAV) of $4.425 million and is being utilized in a top-six role, centering a line between Carter Verhaeghe and Tkachuk.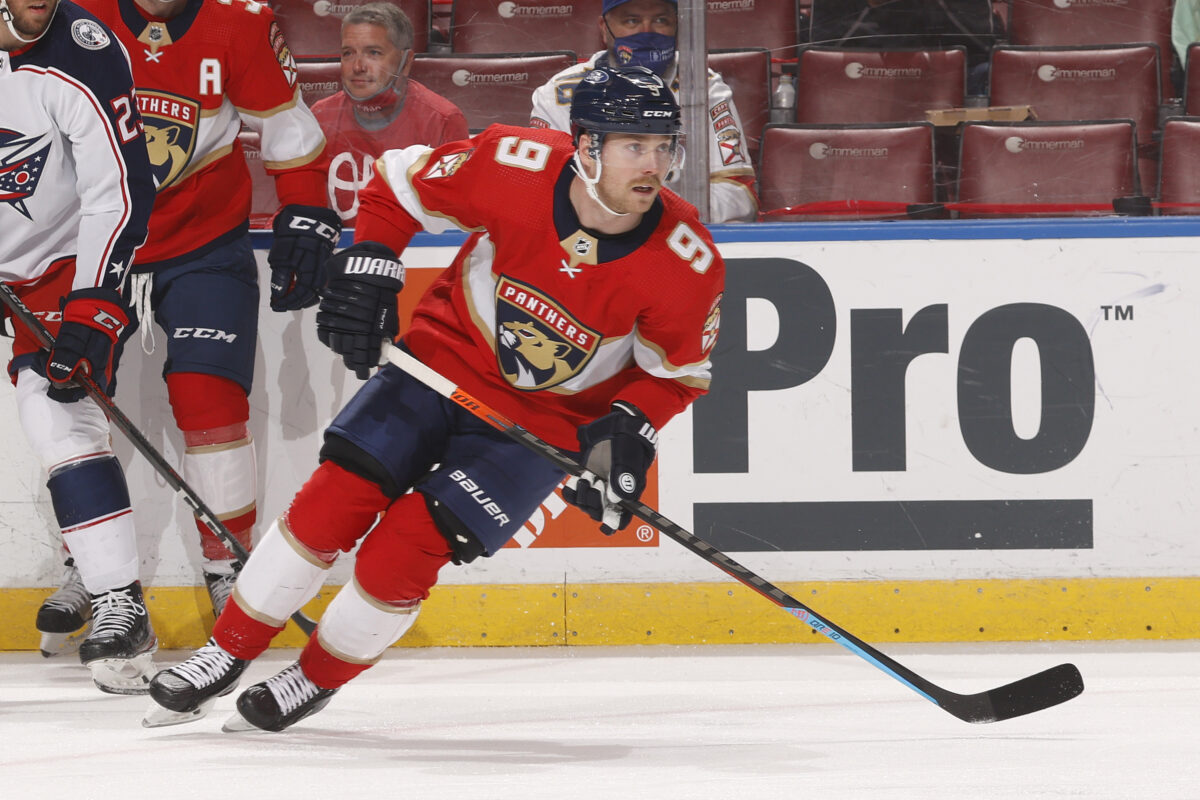 Like many forwards on the Devils' roster, Bennett is versatile and can play both center and wing. He could be an improved Erik Haula, who can slide in next to Hughes and take face-offs. In 51 games, he has 31 points, including 12 goals, to rank fifth on the Panthers. He also plays a physical game with 122 hits. He may not be as coveted as Meier, but he would be locked in for a few more seasons at a lower price tag.
Sam Reinhart
According to Sean Gentille of The Athletic, it's a toss-up between Bennett and Sam Reinhart as to who is more likely to be moved by the Panthers (from 'NHL trade deadline 2023: Which player (or pick) each team is most likely to deal', The Athletic, 01/28/2023).

Gentille's logic is that Reinhart, who is signed through next season at $6.5 million AAV, is the better player and should bring in a better return. The 27-year-old has 39 points (17 goals, 22 assists) in 52 games, and like Bennett, he can play both center and wing – he is currently playing right wing on the team's top line.

Reinhart is a consistent 20-goal scorer who has a solid two-way game. At 27, he is a little older than the team's core of Hughes and Hischier, but like Bennett, could be a consolation prize if Fitzgerald thinks Meier's asking price and annual average value are too high.
Anthony Duclair 
My colleague, Alex Chauvancy, has previously discussed how Anthony Duclair could improve the team's depth.
Related: Devils' Scoring Depth Could Get Boost With Duclair
---
Latest News & Highlights
---
The 27-year-old has been a bit of a journeyman since appearing in his first NHL game during the 2014-15 season. He has already suited up for the New York Rangers, Arizona Coyotes, Chicago Blackhawks, Columbus Blue Jackets, Ottawa Senators, and Panthers.
The 5-foot-11 winger has not played a game this season after undergoing surgery to repair an Achilles tendon injury this past summer. According to George Richards of Florida Hockey Now, Duclair stepped onto the ice on Jan. 14 for his team's morning skate, and it was the first time the forward "joined a full practice-type workout."
Duclair's speedy game would be a perfect complement to the Devils' roster. During the 2020 NHL All-Star Skills Competition, he participated in the Fastest Skater challenge, finishing in 14.005 seconds. He also has an incredible shot that he can get off quickly and accurately.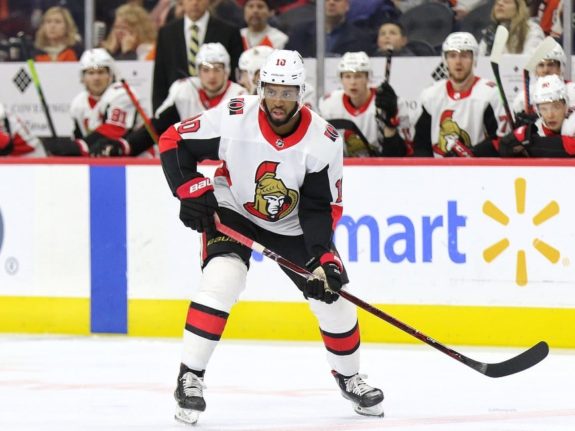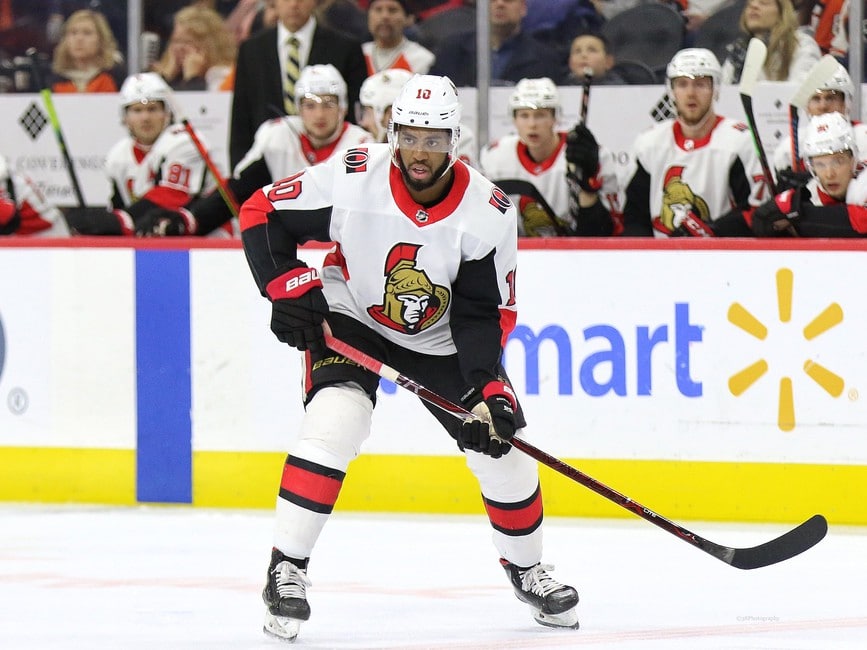 However, there are two knocks against the Pointe-Claire native. The first is he has the reputation for being a defensive liability. The second is that injuries have followed him throughout his career, and that could be reason enough for Fitzgerald to stay away, as the Devils don't need another Jacob Josefson on their hands.
Fitzgerald has a knack for taking advantage of teams when he deals, like his trade for Jonas Siegenthaler and John Marino. The Panthers could fall into that category. According to Frank Seravalli, a trade is necessary (barring other injuries) to make room to activate Duclair when he's ready to return. They will be a team to watch over the next few weeks, and it will be interesting to see what direction Panthers general manager Bill Zito takes and if there is a way for Fitzgerald to benefit from it.