The Ottawa Senators have scratched and clawed their way back to a .500 winning percentage with an impressive three-game winning streak. Within those games, head coach D.J. Smith has tinkered with his forward lines, and they seem to be providing some of the best offensive performances of the season.
These new lines consist of "duos" rather than loading up the top six. The talent is dispersed throughout the lineup, so when one line has an off night, there are two other lines that can pick up the slack. This might already be considered a lost season by many, but these new lines are a good step in the right direction if the team can salvage it.
Ridly Greig Has Provided A Spark In Top-Six Role
Ridly Greig's two-way abilities have been one of the biggest reasons for the success of the top nine. He has only played three games, but you wouldn't know it becuase of his high hockey IQ.
Related: 4 Takeaways From Senators' 2-1 Win Against Islanders
---
Latest News & Highlights
---
He has 23 points in 28 games for the Bellville Senators of the American Hockey League (AHL) and has proved that he is ready for a look in the NHL. He has impressed and then some, with two assists in his first three games. The first-round pick from the 2020 NHL Entry Draft was immediately thrust into a top-six role, and he is well on his way to keeping it after Josh Norris' injury will sideline him for the rest of the season.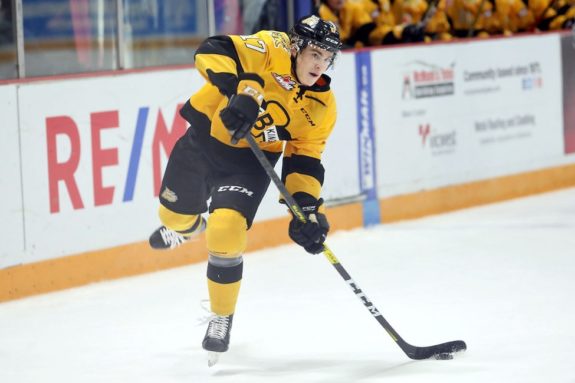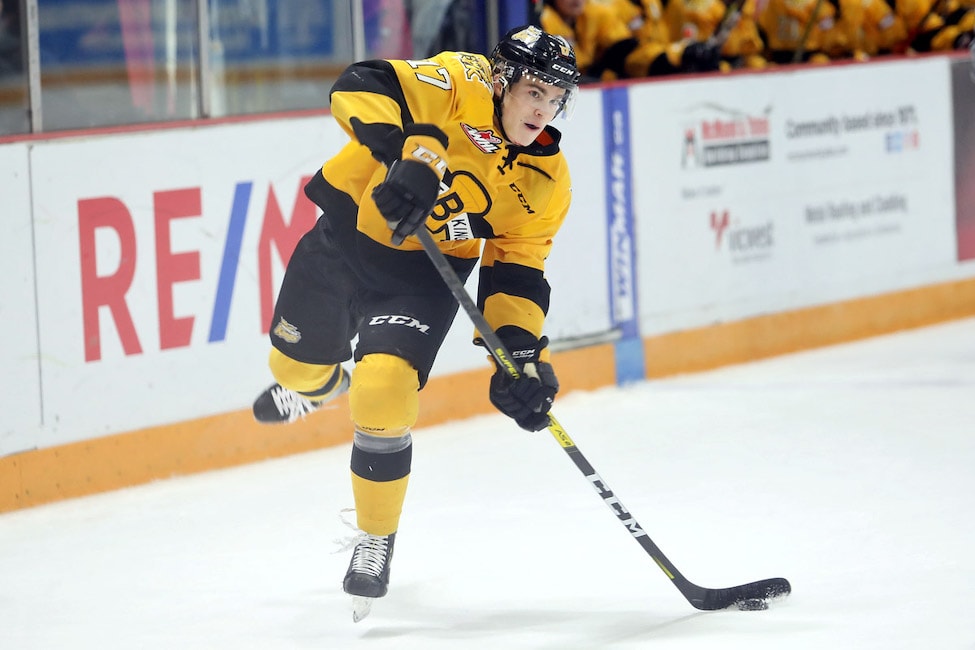 In 30 minutes of five-on-five play, Greig, Alex DeBrincat, and Claude Giroux accounted for 68 percent of the on-ice expected goals (xG%), according to Money Puck, and they have led the way offensively for the Senators over the three-game stretch. Giroux and DeBrincat have worked with plenty of centres, but Greig has been the one to bring out the best in them, which is a good sign for the future of the franchise.
The Demotion of Drake Batherson Showed Accountability
Accountability is always a good thing, and Drake Batherson's demotion to the third line seems to have lit a fire under the entire forward group.
Batherson has a team-worst rating of minus-29 – the next closest is DeBrincat at minus-17. Plenty has been said about his struggles at even strength this season, and this demotion shows that this play will not be accepted from anyone.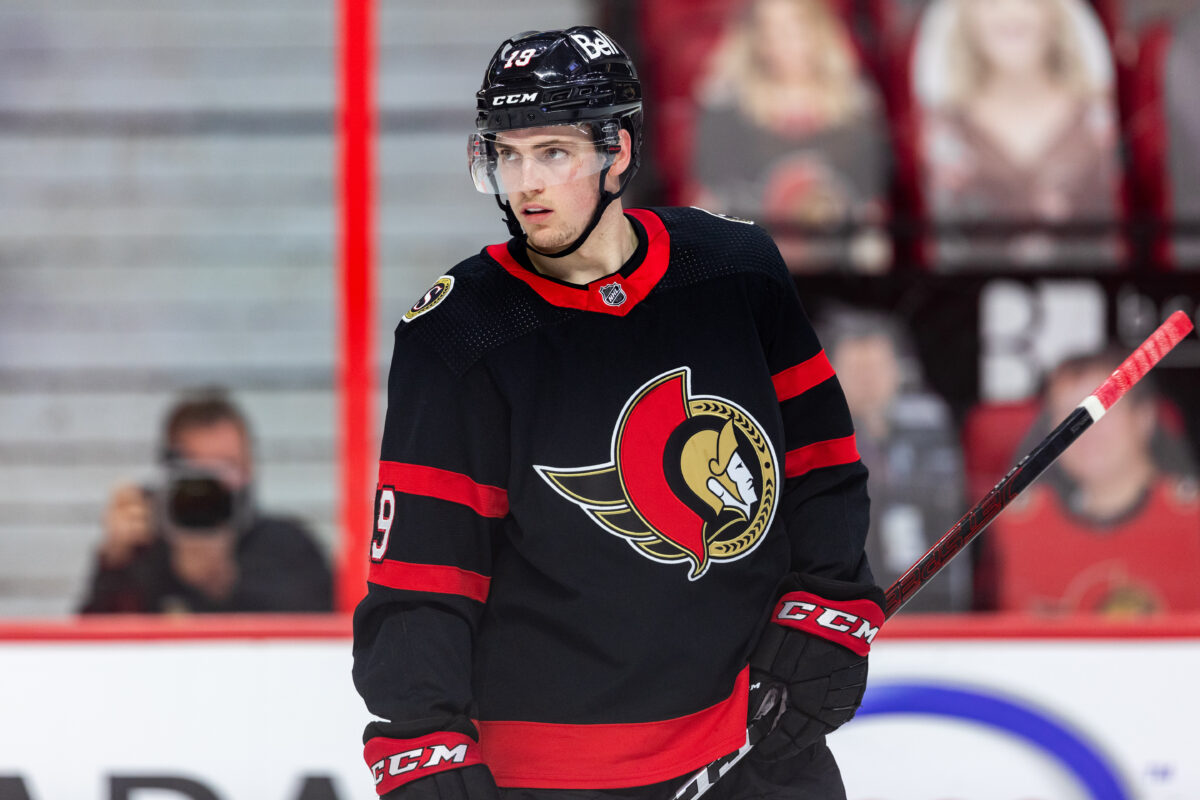 In a more sheltered role alongside Shane Pinto and Derrick Brassard, Batherson has looked better and will look to build off his strong performance. He is still an asset on the power play, and his five-on-five numbers should take a turn with less responsibility on his shoulders.
He had 44 points in 46 games in 2021-22 and has 42 points in 49 games through 2022-23. It's a slight dip in production, but his offensive abilities are still apparent. He needs to show these abilities at even strength more often, and this demotion is a chance for him to rectify that.
Brady Tkachuk is Still Leading the Way On Top Line
The Senators' captain has delivered all season and leads the team with 49 points. Combined with what he brings in the physicality department, this is the first time in his career that Tkachuk is a point-per-game player.
Through the ups and downs of the season, Tkachuk has been a steady producer and has been able to drive play with whoever is on his line. Right now, he is playing with Tim Stützle and Mathieu Joseph, who returned from injury on Jan 20.
He scored two goals against the Toronto Maple Leafs on Jan 27, including one of the nicest goals by a Senator this season, making it a 5-2 game early in the third period.
Like Tkachuk, Stützle is producing at a point-per-game pace, with 45 points in 45 games this season. The 21-year-old centre signed a mega-extension in the offseason, which kicks in at the beginning of 2023-24. This is a great sign for the franchise, as they may have locked up their top-line centre for the next eight seasons.
As we near the All-Star break, the Senators hold a record of 23-23-3, and a franchise-altering trade deadline looms. Whether they are buyers or sellers come March 3, the team will be looking for a strong finish. With these forward lines, it looks as though they have found something special that they can run with for an extended period.